In blogging years, I'm a grandma. I've been blogging in some form or another since 2002, and I've been making money from my blogging efforts since 2009. So it's safe to say I'm fairly knowledgeable when it comes to maintaining a blogging presence and monetizing my blog. I truly love blogging, but I'll be honest — it can become overwhelming in a hurry! I often find myself needing help to blog smarter, not harder.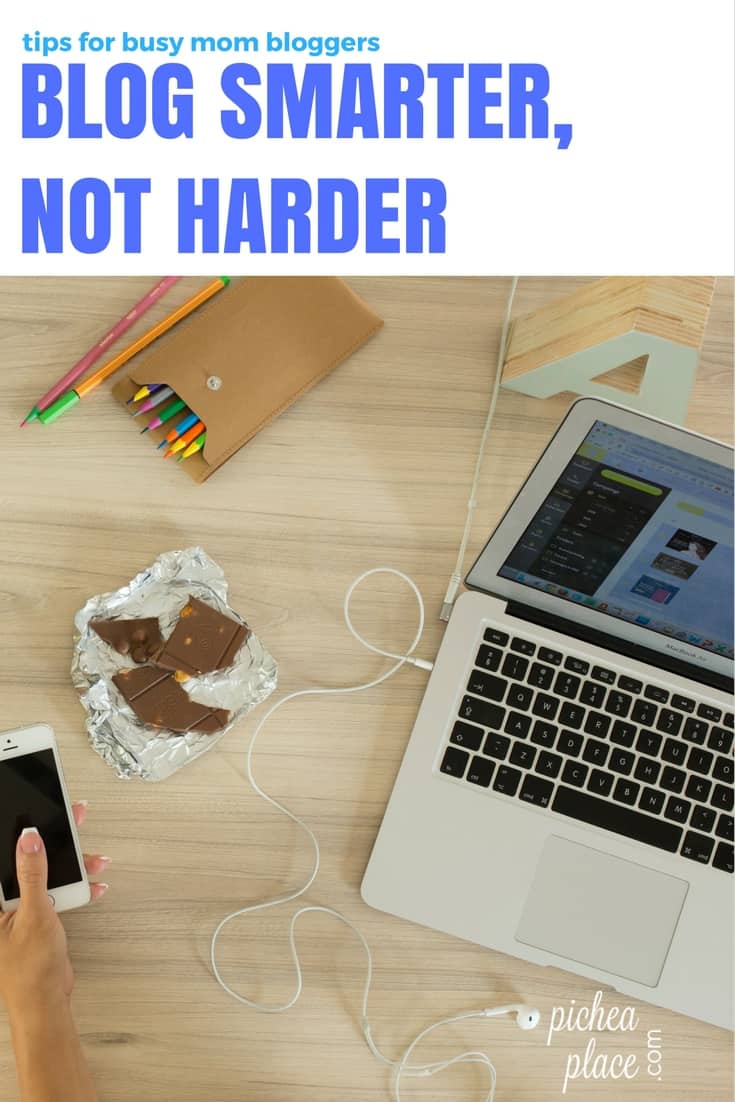 Between trying to come up with new content, manage my social media accounts, and stay "in the know" in an industry that changes constantly, I can too often get bogged down with trying to juggle all the pieces, losing sight of the big picture and focusing on the short-term instead of the long-term.
Add in the juggling act that is required when you blog from home while attempting to run a household, raise your children, love your spouse, and be an engaged member of society, and chances are high that you'll find yourself overwhelmed and wondering what has to give to make it all fit.
For me, blogging is not only a job (a way to pay the bills) but is also a creative outlet. That's why I'm always on the lookout for ways to blog smarter (more money, more creative release, less time, less stress), not harder.
Blog Smarter, Not Harder
Last year, I had an opportunity to enroll in Elite Blog Academy – a detailed, step-by-step blogging course that has helped me to create a more successful blog without having to put in more hours (time spent away from my family) and yet grow my following (and subsequently my income).
Do you ever feel the same way? Maybe you've even wished there was someone out there who could just show you, step-by-step, exactly what you needed to do to create a successful blog – one that would provide you with the creative outlet and residual income you need without taking you away from your other responsibilities and priorities in life.
Since 2014, Elite Blog Academy has been field-tested by bloggers just like me. The program is designed to get results, and it does. In fact, it even comes with a 100% money-back guarantee, which means you've literally got nothing to lose.
Elite Blog Academy is one of the best blogging courses I've taken (and I've taken several), and I would highly recommend getting on the waiting list to be notified when registration opens – you won't want to miss it!
The Blog Structure Blueprint
While the doors to EBA are only open once a year, they've got some amazing (and FREE) resources that are available all year-round to help you blog smarter, not harder. One of my favorites is The Blog Structure Blueprint…
A clear blog structure is critical to a blogger's success. Find out how to organize your blog so that your readers can always find exactly what they're looking for & become raving fans! The Blog Structure Blueprint is a game changer, and right now you can get it absolutely free.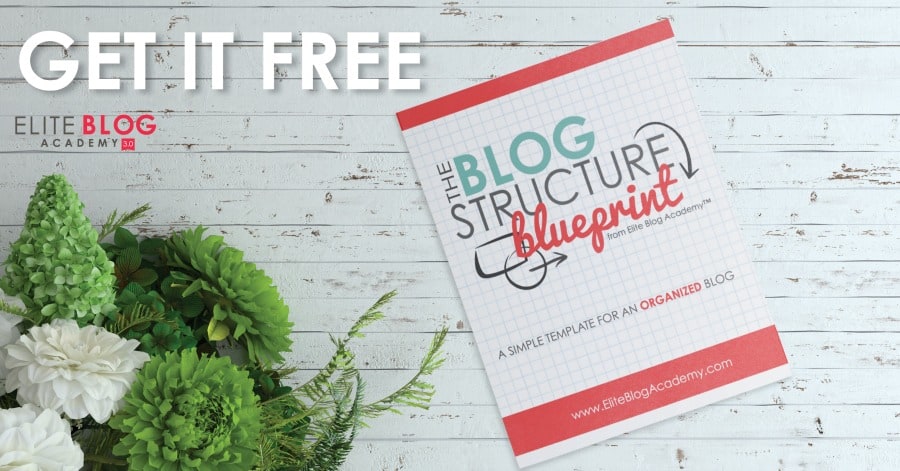 I'm excited to start this free course and glean even more great tips from Elite Blog Academy, helping me to blog smarter, not harder!