The stores may have started putting out their summer wardrobes already (I walked through one store in January and they were already selling shorts and swimsuits!?!), but where I'm at, we're looking at another month or two of winter still. That's why I thought it was still incredibly practical to be talking about cold weather essentials for busy moms.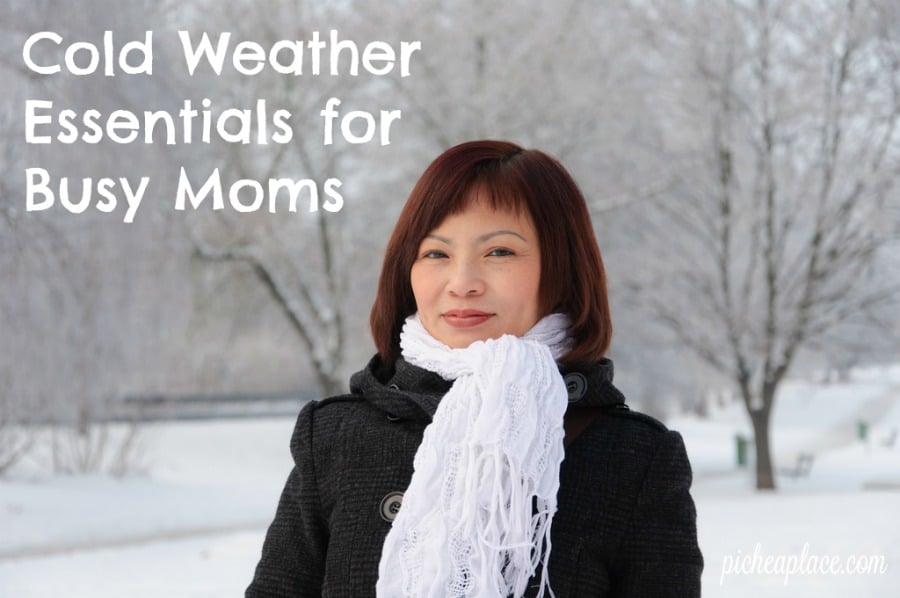 When it comes to winter wear, I'm all about the layers. As a busy mom, there are some days I never leave the house while others I'm running all over town, in and out of stores and appointments. Planning to dress in multiple layers makes it easier to adjust my outfit to the current temperature – both inside and out.
Sweaters: Sweaters can be layered over button-up shirts, t-shirts, and turtlenecks. I like to keep several cardigan sweaters in my closet as well as some thinner sweaters for warmer days and thick and chunky sweaters for the bitterly cold days.
Silk Long Johns: Sure, silk is luxurious against your skin. However, the reason for purchasing silk long johns isn't just for the softness. Silk wicks away moisture so if you get a little warm, you don't have to worry about dampness. It's also extremely warm, much warmer than cotton long johns.
Personally, I only wear long johns when I'm going to be outdoors for an extended period of time, but I know many people who wear them daily.
Hat: Keeping your head covered when you're outdoors in the winter (even if it's just for a few minutes between a building and car) is crucial to helping retain your body heat. Wool and fleece are the warmest materials for winter caps. If you like being fashionable, consider buying a few hats to match your coat and your mood.
Gloves: It's always good to have a few pairs of gloves on hand. Wool gloves are great for keeping your hands warm. However, if they get wet they can take some time to dry. Fleece dries faster than wool. Leather is lovely but it doesn't keep your hands very warm.
Personally, I like to have a pair of fingerless gloves with a mitten attachment. They allow me to have the use of my fingers when I need and yet keep my hands warmer than a standard pair of gloves.
Scarves: In the winter time, scarves are for more than just fashion. While they are great for accessorizing your favorite outfits, they can also help keep you warm. Again, fleece and wool are good options for both warmth and comfort.
Socks: Cold weather means the sandals are stored away and the boots come out. A few good pairs of wool socks help keep your feet warm and dry. You can find fashionable and comfortable wool socks and tights at most outdoor retailers as well as online.
Personally, I'm not a fan of socks (it's a sensory issue thing), but you probably won't find me without my slippers indoors!
Boots: Boots can be both fashionable and protective. There are many tall and stylish boot options that are exceptionally warm and provide good winter coverage. If you prefer shorter boots, you can find many stylish options as well. Take care to find boots that protect your feet from moisture. Also look for boots with good traction so you don't slip on icy sidewalks. High heels can be fun to wear but they're treacherous in slippery conditions.
What cold weather essentials are a part of your winter wardrobe?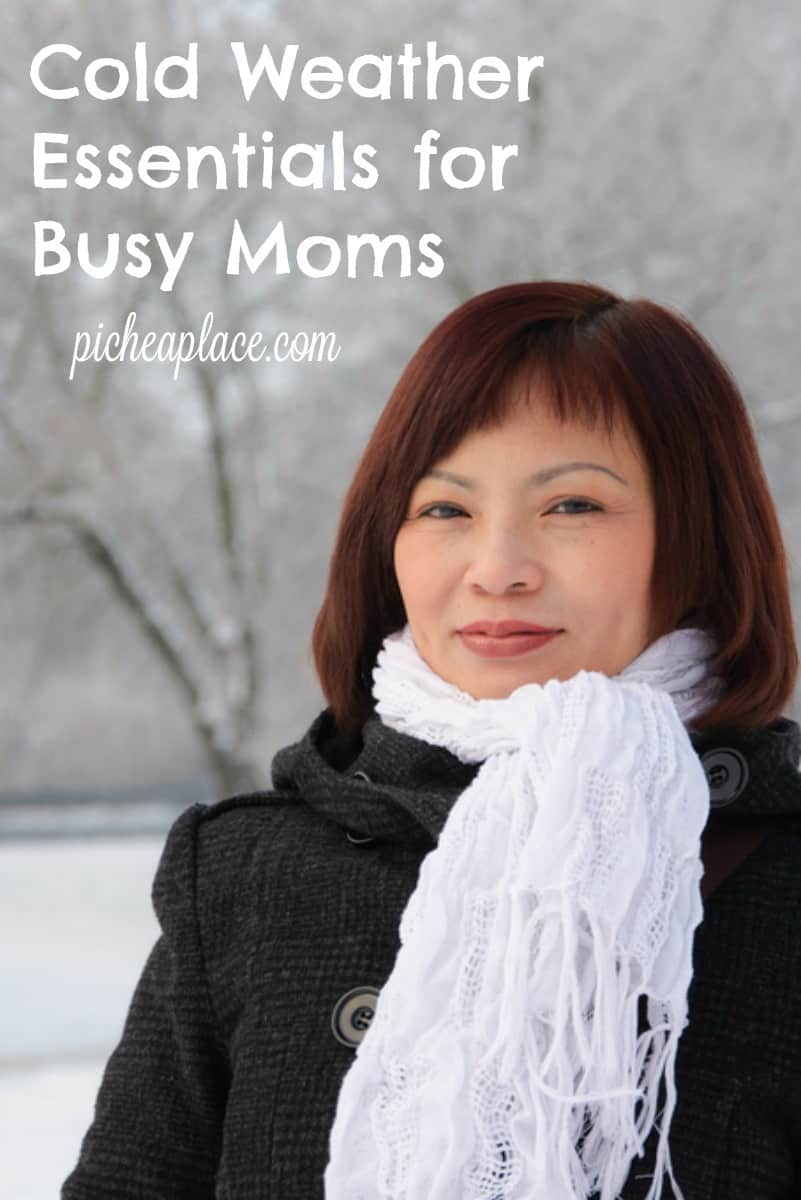 original image source: https://www.flickr.com/photos/55817030@N04/5239360414