This Christmas, I don't want to forget the ESPs in our lives. I want to be intentional about showing them our appreciation and saying "thank you" by creating a simple holiday gift pack with Extra gum.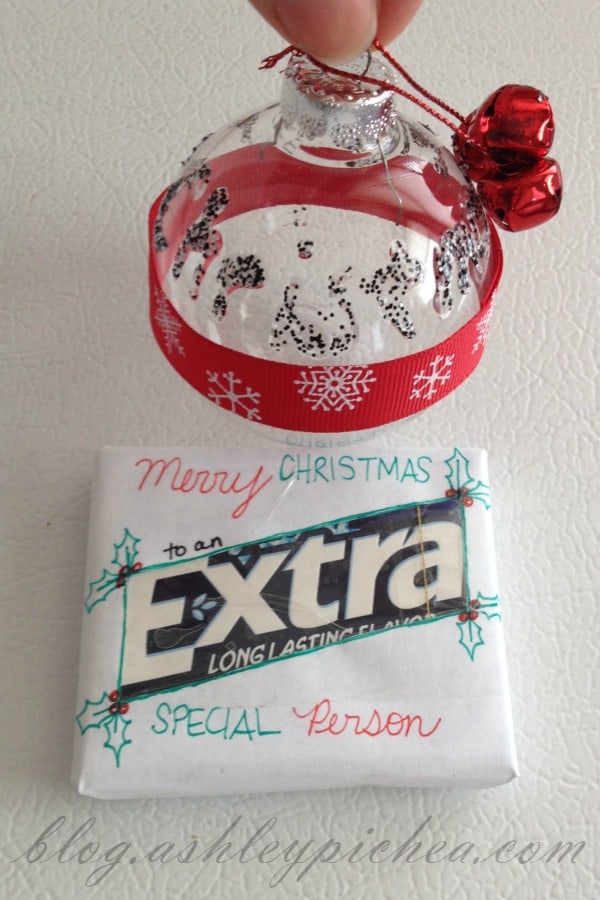 What is an ESP you ask? An ESP is an "extra special person" – someone who is (often) behind-the-scenes in our lives, and without whom our lives would be significantly less blessed. Often we overlook these ESPs, taking them for granted, assuming they feel our thanks and forgetting to go the extra mile to say it.
As I mentioned during my 27 Days of Thanksgiving series last month, there are some extra special people in our lives – individuals who serve our family "behind-the-scenes" each week:
There are some incredibly special people in our lives – the people who have blessed us with the gift of their service in the children's departments at our church. Each and every week these individuals serve my kids (and me!) as they teach them the truths of God's Word while loving on them and building into their lives.

I'm especially thankful for David's teachers – he can be a challenge in a classroom setting (or any setting), and these individuals "get" him and love on him just the way he is, helping him to be his best in situations that might otherwise cause him sensory overload.

Thinking about these individuals brings tears of thanksgiving to my eyes – I'm just so thankful for them!
This weekend, I picked up a few things to create a simple gift pack for these ESPs – a small token of our thanks.
Creating an Easy Holiday Ornament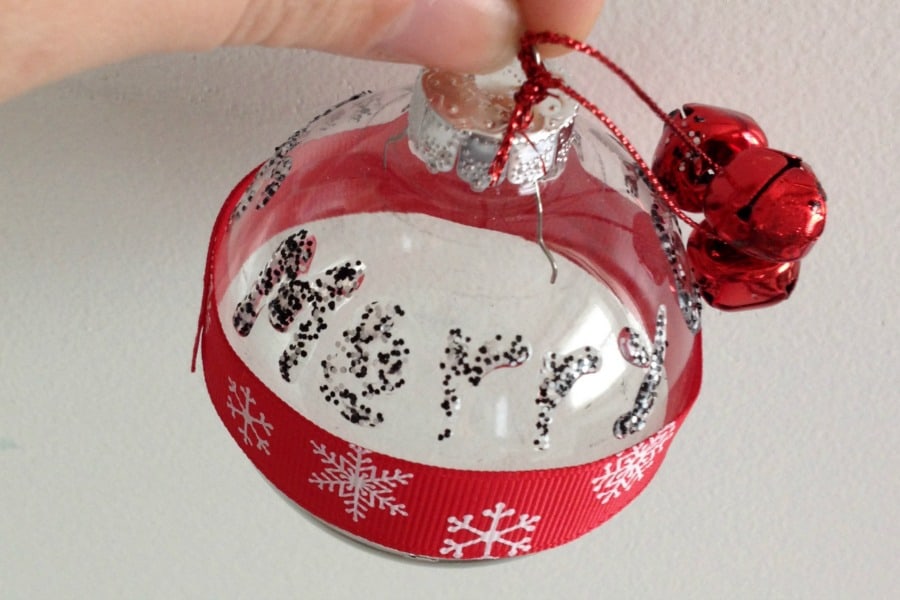 Supplies:

Instructions:
Using the tacky glue, I attached a length of ribbon around the middle of the ornament.
I used the string the bells were on to attach them to the top of the ornament.
I wrote the words "Merry Christmas" above the ribbon using the fabric paint.
After allowing the fabric paint and tacky glue to dry, the ornaments are done and ready to add to a simple holiday gift pack.
Creating a Fun Holiday Greeting
I thought it would be fun to give Extra gum in a creative way to say "Merry Christmas" to the ESPs in our lives.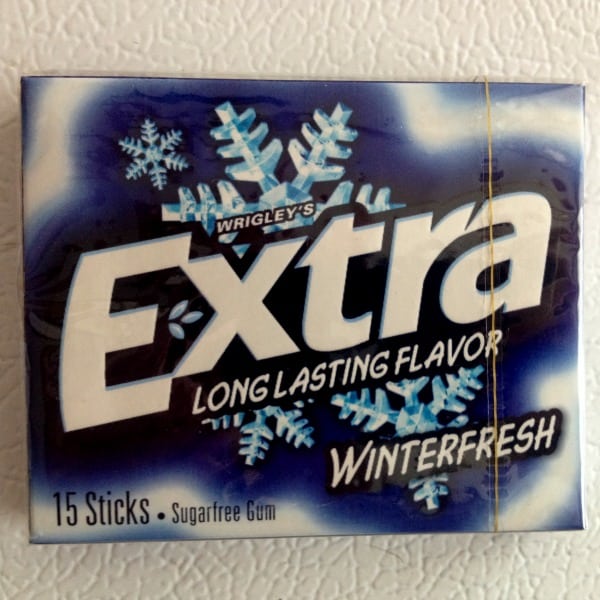 I used a plain white sheet of multipurpose paper and cut out a hole to show the word "Extra" before wrapping it around the gum package and decorating it.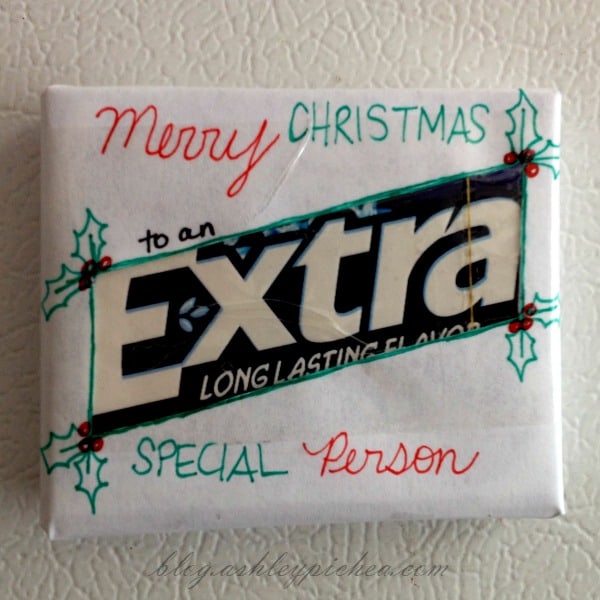 Once I had the ornament decorated and the Extra gum ready to go, I packaged them in a small gift bag for the kids to hand out on Sunday morning when we go to church!
Free "Extra" printable
If you're not "artistic" and would rather have a printed wrapper on your Extra gum, you can download one for free here: Merry Christmas Extra Gum Printable.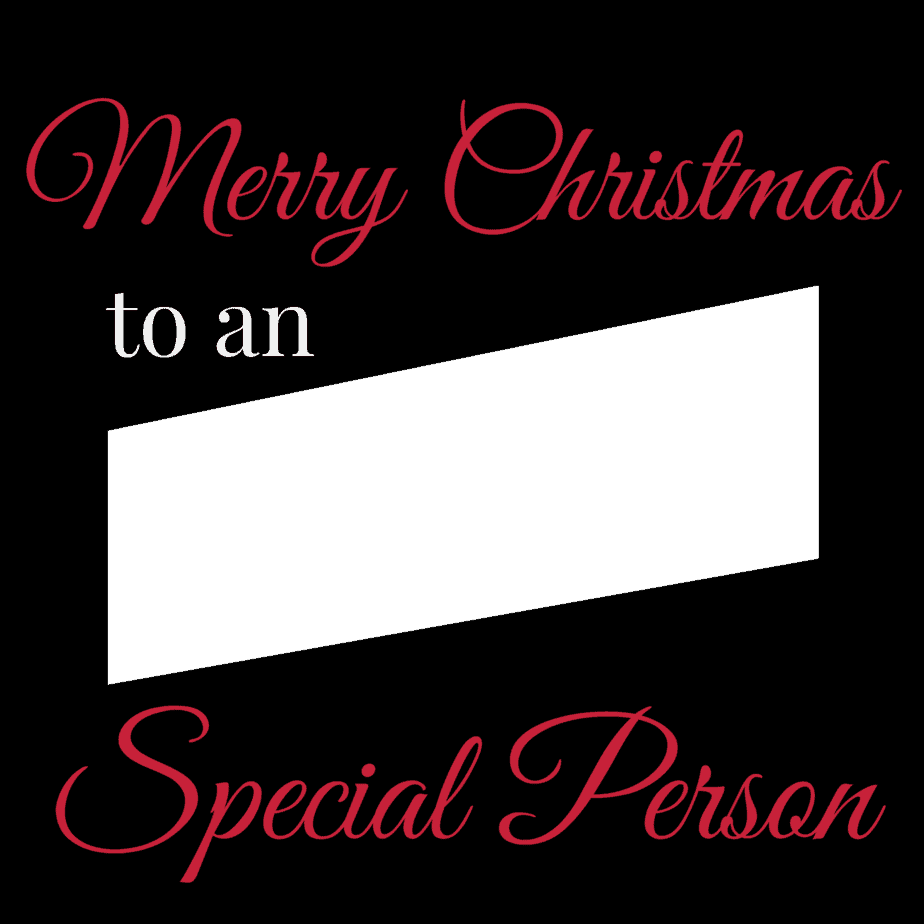 Looking for more creative ideas for saying "Thank you" to an Extra Special Person in your life? Check out the Extra Gum Pinterest Boards!
Who are the ESPs in your life?
—
This sponsored post is part of the #ExtraGumMoments sponsored #shop with #CollectiveBias.