We are fairly minimalistic when it comes to gifts at our house. We are a family of six living in a two-bedroom apartment with less than 900 square feet. Anything we bring into our home needs to have a purpose. That makes coming up with gift ideas for our kids at Christmas and birthdays a challenge. Here are four educational gift ideas for preschoolers that we're adding to our three-year-old's wish list…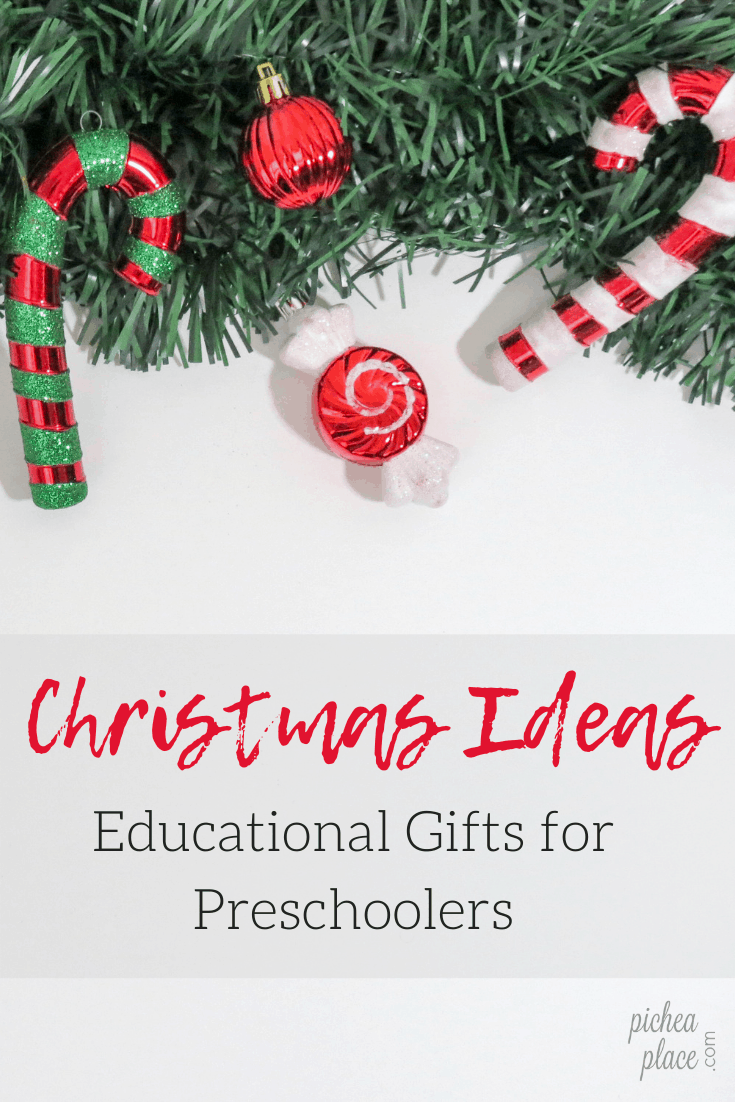 As our kids have grown up (and multiplied in number), we've found gift giving for birthdays and Christmas to be overwhelming and a bit of a turn-off. In recent years we've begun to simplify our giving, and we've semi-adopted the "four gifts" rule: something I want, something I need, something to wear, and something to read.


Educational Gift Ideas for Preschoolers: Something I Want
Having watched his brother and sister get monthly subscription boxes in the mail for the last two years [we love the Little Passports and Kiwi Crate boxes!], my preschooler is definitely putting his own subscription to Koala Crate on his wish list this year. Koala Crate is a monthly subscription box perfect for ages 3-4 that invites kids to play and learn as they explore STEAM activities.
Check out these great educational toys for 5 and 6 year olds!
Educational Gift Ideas for Preschoolers: Something I Need
The most basic tools for learning are something to write with and on. We are big fans of LeapFrog products at our house, and the LeapFrog Complete Preschool Learning Kit is a perfect way to provide this basic need in a non-consumable way. I'm super excited to have him unwrap and use this fun learning toy!
Do you need ideas for preschooler stocking stuffers?
Educational Gift Ideas for Preschoolers: Something to Wear
I recently met the owners of BKY Kid and fell in love with their Play Mat T-Shirts. I'm adding a set of the Number shirts to my preschooler's gift list – it'll be a fun way for him to work on counting, number identification, and starting to write the numbers!
Educational Gift Ideas for Preschoolers: Something to Read
We are BIG fans of "The Big [pick your color] Book of Beginner Books" from P.D. Eastman and Dr Seuss – they're perfect for preschoolers to read together with Mom and Dad (or big brother/sister)! We currently have the blue book on our family bookshelf, and I'm adding the green one to my three-year-old's gift list!
Here are some more great books for preschoolers.
What learning gifts are on your preschooler's list this year?