It can be difficult to come up with great gift ideas for tweens and teens. My tween girl loves to do crafts and DIY projects, so I've created a list of ideas of gifts she'd enjoy receiving. Hopefully it'll spark some great gift ideas for crafty tweens in your life!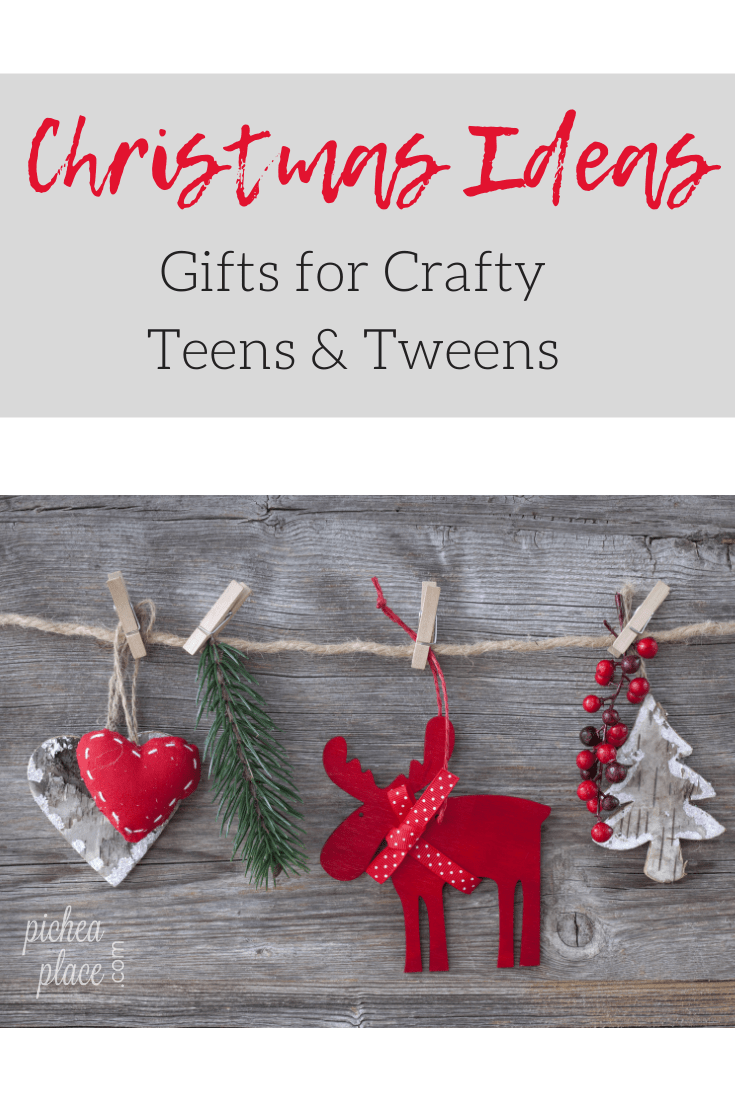 As our kids have grown up (and multiplied in number), we've found gift giving for birthdays and Christmas to be overwhelming and a bit of a turn-off. In recent years we've begun to simplify our giving, and we've semi-adopted the "four gifts" rule: something I want, something I need, something to wear, and something to read.


Gift Ideas for Crafty Tweens: Something I Want
If your tween girl is anything like mine, her "something I want" list is a mile long. The real struggle is determining what she truly wants and what is simply an "ooh, that looks interesting/cool." One thing I know that is definitely on her "want" list this year is a continued monthly subscription to Doodle Crate.
If your tween likes to listen to music while she crafts, be sure to check out these music gift ideas!
Gift Ideas for Crafty Tweens: Something I Need
While each tween's needs are different, one of the most basic needs a creative tween needs is an art set. Filled with markers, pencils, pastels, paints, and more, this basic art set is a must have for every tween who loves to DIY.
Gift Ideas for Crafty Tweens: Something to Wear
Whether it's Christmas, Easter, or somewhere in between, every tween girl needs a fun party dress to wear for special occasions!
Don't miss this list of gifts for teens before they travel.
Gift Ideas for Crafty Tweens: Something to Read
Mother-Daughter Journal: while not technically something to "read," it's on my list of books I want to share with my creative tween girl, giving her the freedom to let her juices flow out onto the pages.
Be sure to check out this list of best books for older kids!
What gifts are on your crafty tweens wish list this year?