When her emotions are torn between her present reality and the past that has come back to haunt her, Katie finds herself at a loss… but then again, every girl gets confused once in a while, right?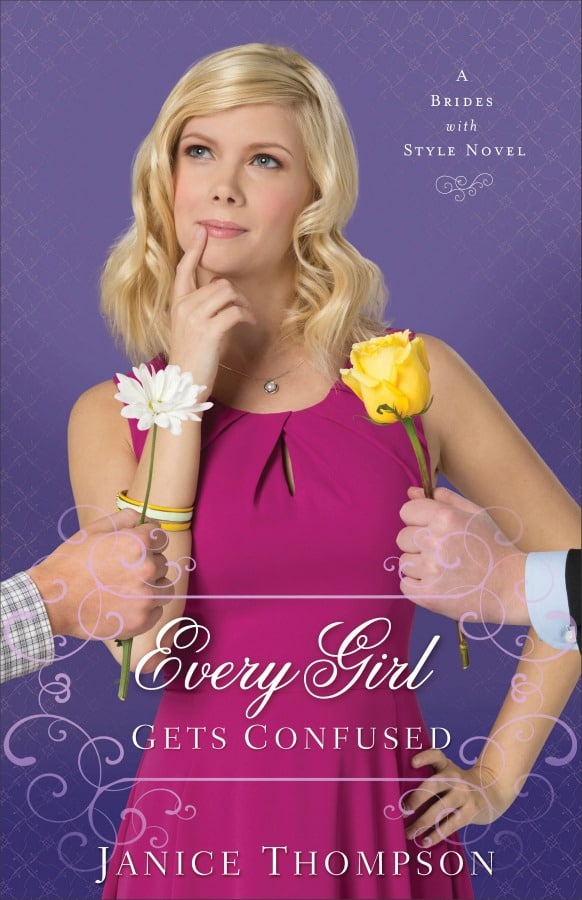 From the Back Cover
How can she choose between the love she thought she lost and the love she stumbled upon in the aftermath?
Katie Fisher and Brady James may be a match made in heaven, but that doesn't seem to guarantee them a happily ever after accompanied by angelic choirs. Katie's almost-fiancé Casey is back in Fairfield, ready to rekindle their relationship. And there's nothing Katie's parents want more than for their small-town girl to leave Dallas and come home for good.
But can she really leave Brady behind? And will she ever be able to wear that gorgeous wedding dress she won?
My Thoughts
Whenever I pick up the latest book from Janice Thompson, I know I'm in for a fun and enjoyable read with a touch of reality and a touch of sitcom humor. From real life scenarios to ones that only happen in fiction, I love that Janice writes in a way that is both relatable and beyond normal reality. Every Girl Gets Confused did not stray from that style that I have come to love.
Capturing my interest from page, Every Girl Gets Confused took me on a wonderful journey to a high-end bridal shop in Texas where Katie Fisher is the new marketing gal. Having "accidentally" won a contest for a bridal gown of her dreams a few months prior, Katie finds herself working alongside her new boyfriend in her boyfriend's mom's bridal shop. What could be more perfect?
But when her ex-boyfriend/almost-fiancé calls to say he misses her and keeps showing up when she heads back home to help her grandmother get married and then again over the Thanksgiving holidays, Katie finds herself confused, especially since her now boyfriend seems distant and withdrawn.
As Katie works through her confusion, she seeks out godly wisdom, looking to make wise decisions in the midst of her emotional confusion. I love that Janice Thompson has her characters work through their issues in a God-honoring way, reminding her readers that emotions can lie but truth is always constant!
I give Every Girl Gets Confused five stars.
Disclosure: I received a review copy of Every Girls Gets Confused from Revell, a division of Baker Publishing Group. Grab your copy on Amazon or from your favorite bookseller today!