When his cover is blown, he has no one to trust and his life hangs in the balance. Michael finds himself faced with only one option – trusting Olivia Hamilton, the daughter of the man who is hunting him down to kill him. Lisa Harris has woven another tale of suspense, faith, and love in Hidden Agenda.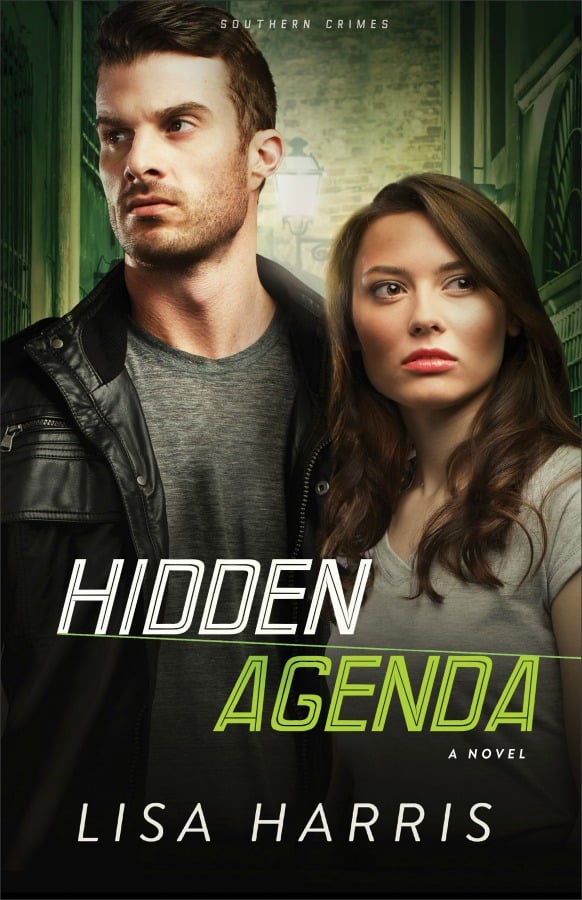 Presumed dead by family and friends, Michael Hunt is alive – and on the run. The undercover assignment he's been working for the past eight months has just been blown. With a hit out on his life and corruption inside the Atlanta police department, Michael finds himself hunted by both the cartel and the law. His only hope is Olivia Hamilton – the daughter of the man who wants him dead.
This nonstop chase from Christy Award-winning Lisa Harris will leave you breathless.
I love a fast-paced suspense thriller where emotions come into play, and Hidden Agenda delivered. From page one, I was flying through the dialogue, completely lost in the story. The twists and the turns that Lisa Harris wove into the plot kept me on the edge of my seat.
Hidden Agenda was a great finish to the Southern Crimes series (including Dangerous Passage and Fatal Exchange), but even if you haven't read the first two books in the series, you'll still enjoy the characters and storyline of this final book. Each of the characters was relatable and had great depth, and the plot was inventive and interesting.
I give Hidden Agenda four stars.
—
Disclosure: I received a free copy of Hidden Agenda from Revell, a division of Baker Publishing Group, in exchange for my honest review. Get your copy from Amazon or your favorite bookseller.