Today is our first day of (home)school for the 2014-2015 school year, and the kids are super excited to finally be able to dig into our curriculum for this year.
Yes, at this point my children are still excited about new books and getting to learn new things. It'll probably wear off by the end of the week.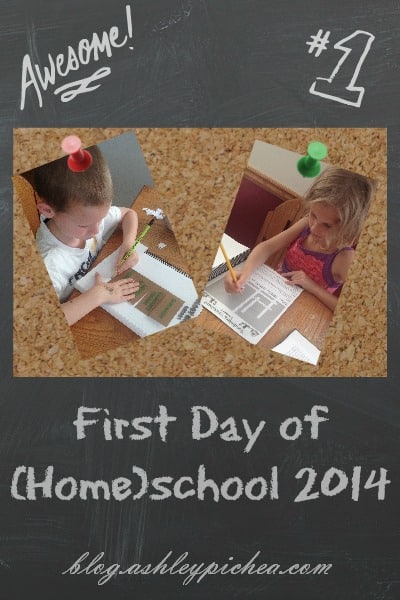 Our Homeschoolers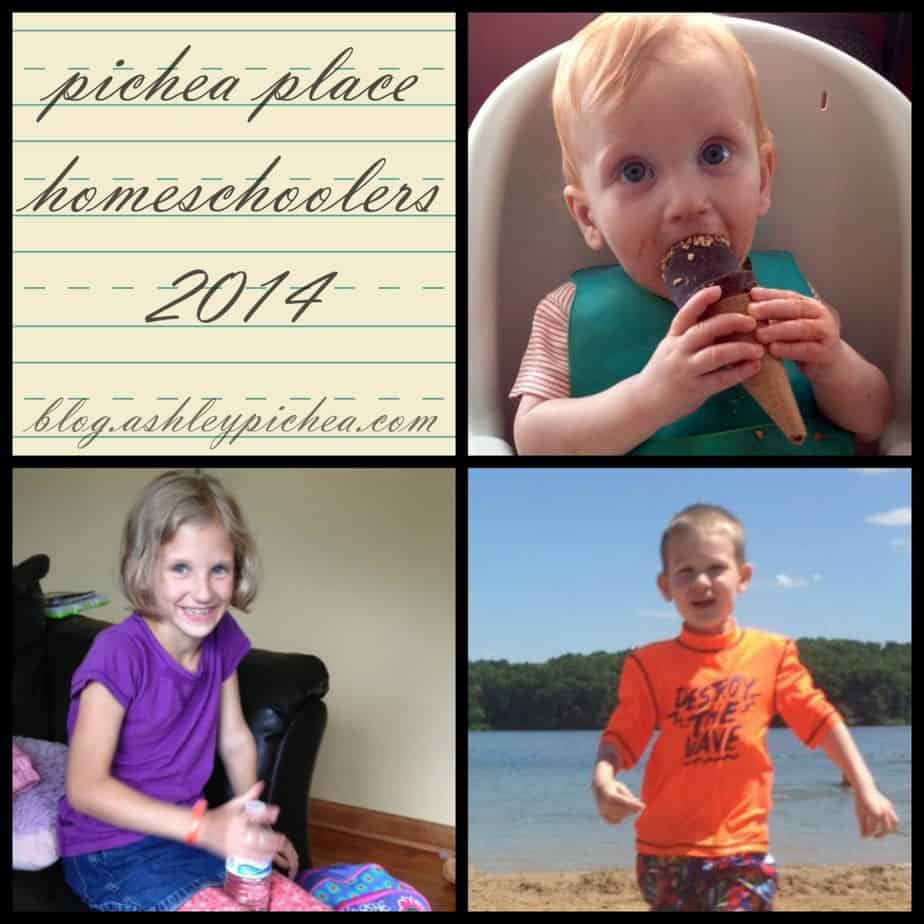 Welcome to Third Grade
Jenny is 7.5 years old and will be in third grade this year.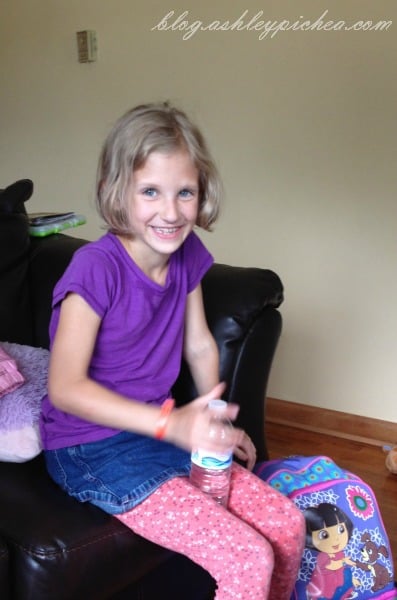 No, we're not repeating third grade, but Jenny has struggled with knowing what grade she is actually "in" since we've had her at an advanced level throughout her schooling (she started "kindergarten" when she was 2), so we've decided to just stick with her "social grade" as the grade she is "in" and then will tailor our various curriculum choices to match her abilities.
Her extra curricular activities will include weekly piano lessons and kids' choir.
Welcome to Kindergarten
David will be 6 years old at the end of September and will be in Kindergarten this year.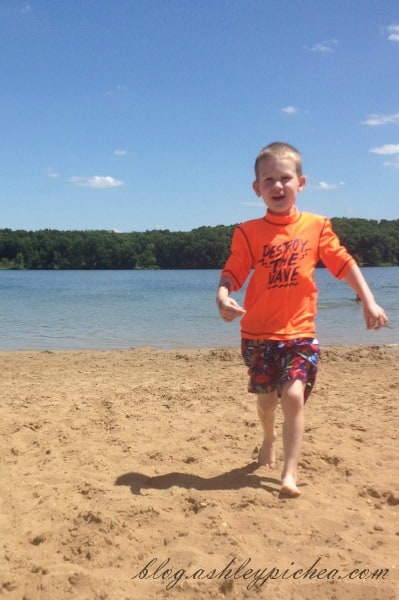 This is going to be a trying year for David and me – especially me. Up to this point, I haven't been too concerned with David's "formal schooling" and have let him mostly "unschool" through his preschool years. Right now, the only curriculum I have picked out for him is his math, but I may decide to invest in a "learning to read" curriculum or book (maybe Teach Your Child to Read in 100 Easy Lessons) to help both of us with being disciplined in this area.
Hello Toddler
Christopher is currently 14 months old and will be hanging out around the house this year.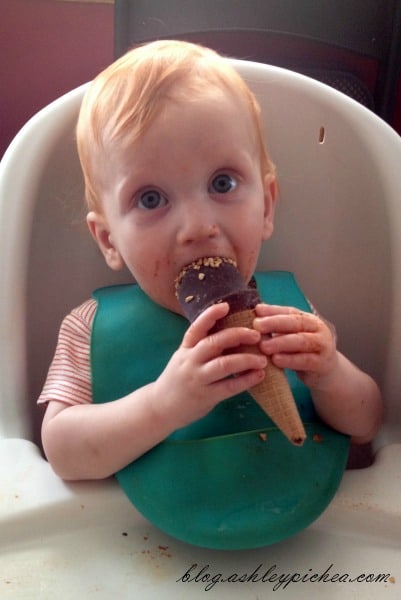 Hopefully Chris will continue to take a nap during our school time, at least for the first few months while we get into a good rhythm. Homeschooling with a toddler can definitely be an added challenge!
Our Homeschool Curriculum
Trail Guide to Learning
This year, Jenny will be trying out a new "all-inclusive" curriculum: Trail Guide to Learning. She'll be starting in the first book, Paths of Exploration, and she will be doing mostly "raccoon" level work (5th grade).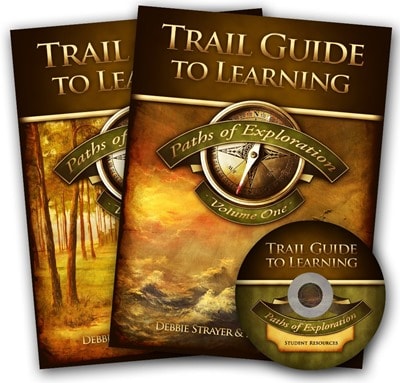 I'm not normally a fan of boxed curriculum as I like to pick and choose what works well for each of my kids, but the more I read about Trail Guide to Learning, the more I felt like both Jenny and David would do really well with this curriculum. I'm sure we'll still tweak it to fit their individual learning styles and our family's lifestyle, but it's looking like a great fit for our homeschool!
I'm a big fan of American history, and up to this point, we have not had any formal history or geography in our homeschool. I'm thrilled to have found a curriculum that includes both as well as language arts and science in one lesson without adding more "work" for me or the kids.
One of the great things about Trail Guide to Learning is that it's a lot of reading aloud together. This feature will allow David to learn with Jenny as he sits and listens to the stories she is reading that go along with the history she is learning, and together they will learn about early American history!
We'll be adding some Map Tracing to our studies as we follow the explorers through America. We'll be using our WonderMaps CD to print out maps to trace and study.
Saxon Math
Last year was our first year with Saxon Math for Jenny, and she surprised me with how well she did with it and her enjoyment of doing it!
This year, Jenny will be doing Saxon 54 (4th grade level) and David will be doing Saxon 1 (advanced Kindergarten/standard 1st grade level).
Since the books came earlier this summer, David has gotten a head start on his math (per his request), and he is already loving the opportunity to show me what he knows and learn more!
Grapevine Studies
We absolutely LOVE Grapevine Bible Study curriculum, and we'll be using it as our main Bible curriculum this school year.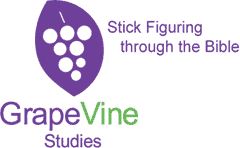 I generally order the multi-level package for the studies that we are doing in order to be able to tailor the study to fit the level of each of the kids. I love that this curriculum can span all the ages in our house and we can study the Bible together as a family!
Feedback From You
Questions or comments about our curriculum choices this year? I'd love to hear from you in the comments section below!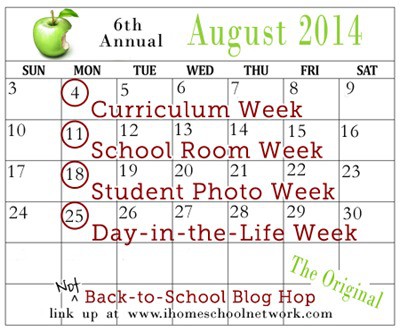 Curriculum Week [8/4-8/8]
Student Photo Week [8/18-8/22]