Summer camp is a tradition for many children. It allows them to spread their wings and get a taste of independence. Even if your child goes to summer camp every year, it doesn't hurt to get ready ahead of time and help to prepare them for what's ahead. Here are some tips for preparing your child for summer camp…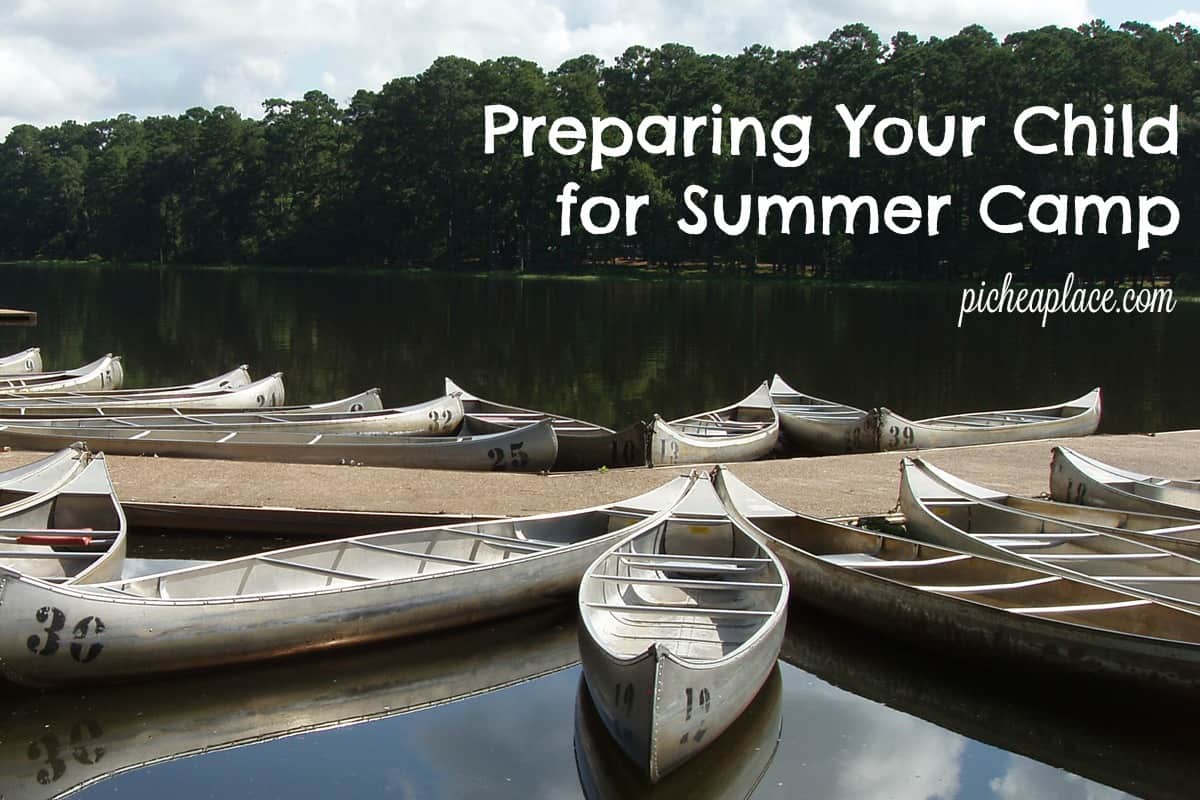 Tips for Preparing Your Child for Summer Camp
Decide if your child will attend summer camp this year…
Begin now to discuss whether or not your child will attend summer camp. Ask them if it is something they would like to do rather than assume that it is. You may be surprised to find out that your child does not enjoy going to summer camp. They may also like to attend a different summer camp. Or, if they have gone for several years, would like to take this summer off and stay home. The point is to begin talking about it now so you know how to prepare.
Fill out the paperwork…
Get all of the necessary information and forms filled out as well as put money aside to pay for it. Make sure you have your child's health insurance information available. This is a requirement for all summer camps. Know what they will have to take with them.
Go shopping for supplies…
You will receive a list of what your child needs for camp, get your child's input on purchases that are necessary. They may need new clothing, shoes, bathing suit or other items. Keep the list of items they need with your child's suitcase and add items to the bag as you get them. Don't forget to mark the item off the list so you do not pack doubles.
Do a trial run…
Let your child "practice" sleeping over at family or a friend's house to see how they do spending the night away from home. If they call and ask to come home, they may not be ready for summer camp. If your child is a camp veteran, you can skip this step.
Talk about what to expect…
In the weeks leading up to summer camp, you will want to express what you expect from your child. Don't bombard them with all of this at once, but do be sure to talk about them:
At camp you are part of a group and everyone is expected to help. You expect them to cooperate with the camp counselors and those in their group. This includes cleaning up which is a daily activity.
The camp counselors are there to help you and have been trained to do so. If you have any problems, go to your camp counselor first. We do want to know about problems you may be having, but would like you to try to handle things on your own there first. Be honest with them and make sure they understand what you need.
If your counselor is not able to help you or your problem is with them, talk to the person above them. Try to work things out with the counselor first, but do not be afraid to seek other help if it is necessary.
You will experience many new things. We expect you to participate in planned activities, even if it is something you do not enjoy. We expect you to try an activity before deciding you do not like it.
Reach out to the children who stand back or may be shy. You may find you are able to make a new friend for life.
The information you receive from the camp will also have hints on how to prepare your child for summer camp. If you have questions that are not answered, call the camp and get the information you need.
Are your kids headed to summer camp this year?
We love sending our kids to Camp Barakel (located in northern Michigan) each summer… we grew up going there when we were kids, and it's where we met while working at camp counselors during our college years!