When he comes home to Hope Harbor for an unexpected visit, Eric Nash finds himself searching for answers. His head and his heart are pulling him in two separate directions… or are they… and each day the tugs in each direction seem to be getting stronger. Will he yield to his heart or will his head win the battle. Find out in the latest title in the Hope Harbor series by Irene Hannon, Sea Rose Lane.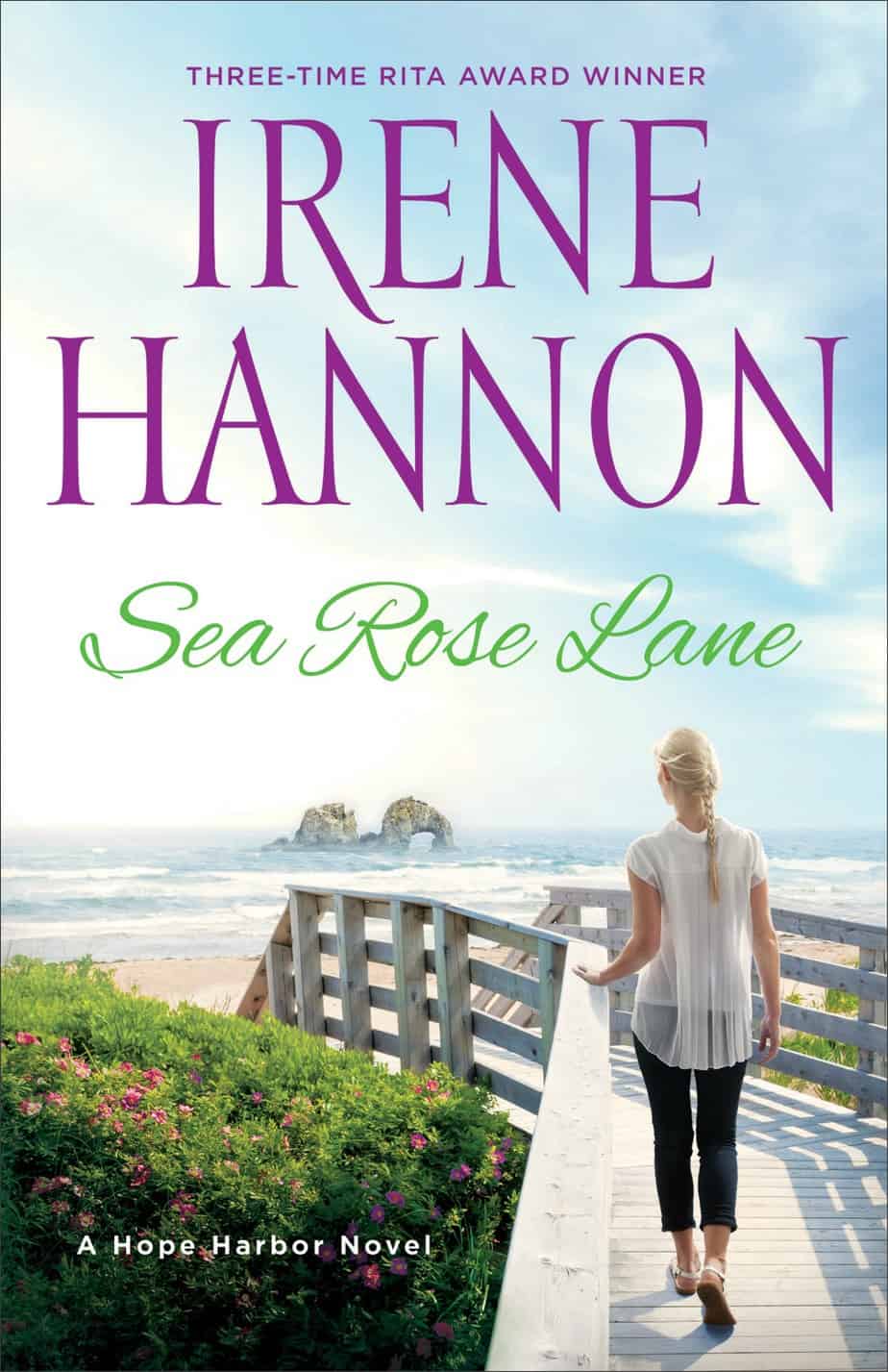 From the Publisher
Two people starting over… in a town known for second chances.
After a devastating layoff, attorney Eric Nash heads back to Hope Harbor – only to discover that his childhood home is being transformed into a bed and breakfast. Instead of plotting his next career move in peace, he's constantly distracted by noise, chaos – and BJ Stevens, the attractive but prickly blonde architect who's invaded the house with her motley crew. As for BJ, her client's son might be handsome, but after a disastrous romance, dating isn't high on her agenda. Yet when they join forces for to help Hope Harbor seniors, might they also find healing, hope, and a new beginning themselves?
Come home to Hope Harbor – where hearts heal… and love blooms.
My Thoughts
I've come to love Irene Hannon for her suspense novels, but when I picked up this romance novel of hers, I found myself just as captivated by and engrossed in the story. It was definitely a "don't want to put it down" book.
I loved that the characters in Sea Rose Lane were instantly relatable. I found myself lost in their world, cheering for them as they discovered themselves, each other, and what the future would hold. Their struggles were real and relatable. The outcomes, although semi-predictable, took their time in coming, weaving a wonderful plot.
I give Sea Rose Lane four stars and recommend adding it to your summer booklist!
Disclosure: Revell, a division of Baker Publishing Group, provided me access to a prerelease digital copy of Sea Rose Lane in order to share my honest review. You can purchase a copy of Sea Rose Lane on Amazon or from your favorite bookseller.