Her parents are dead. Her sister is dead. And now it looks like somebody might be after her? Christy Reed turns to the FBI for help and finds her getting so much more when she meets Special Agent Lance McGregor in the latest thriller from Irene Hannon, Thin Ice.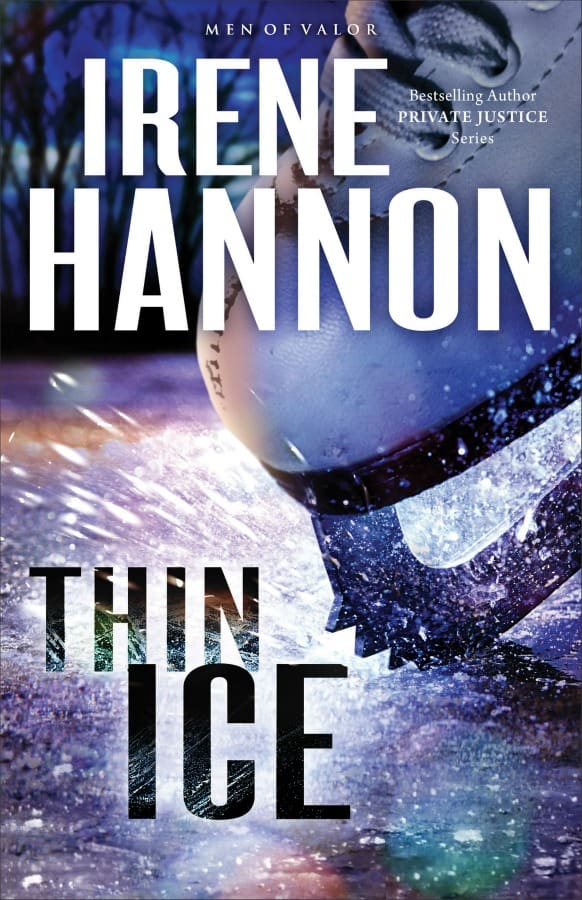 From the Publisher
After losing her parents and her sister, Christy Reed has been mired in grief. Now, life is finally starting to feel normal again – until an envelope addressed in her sister's handwriting arrives in the mail. And the note inside claims she is still alive.
FBI Special Agent Lance McGregor, a former Delta Force operator, is assigned to reopen the case… but he's coming up with more questions than answers. Is Christy a pawn in a twisted cat-and-mouse game–or the target of a sinister plot? As Lance digs deeper, one thing becomes clear: someone in the shadows has a deadly agenda.
My Thoughts
I love reading Irene Hannon's suspense thrillers – they are honestly some of my favorite Christian fiction novels set in modern-day America to read. Sure, there's a predictable about them – a pattern the stories all follow – but I've never found myself bored while reading one. Even though I know what's coming next in the story (based on the pattern I've seen in all the other books), there's still an element of "unknown" as the details of the story unfold.
Thin Ice (book two in the Men of Valor series) was another home run novel from Irene Hannon – full of characters with depth, a story line that drew me in from page one, and a plot that had me turning page after page, not wanting to put the book down even for a moment! With lots of intense moments, real faith being put to the test and lived out, and a romance to round out the story, Thin Ice was a fast and fun read that I thoroughly enjoyed!
Disclosure: Revell Books, a division of Baker Publishing Group, provided me access to a prerelease digital copy of Thin Ice in order to share my honest thoughts. You can purchase a copy of Thin Ice on Amazon or at your favorite bookseller!