Some people make resolutions or set goals at the beginning of a new year. And in the past, I've done both. But in recent years, I've started choosing a word for the year – a word to help me focus my efforts and energies in the new year.
My word for 2017 is hope.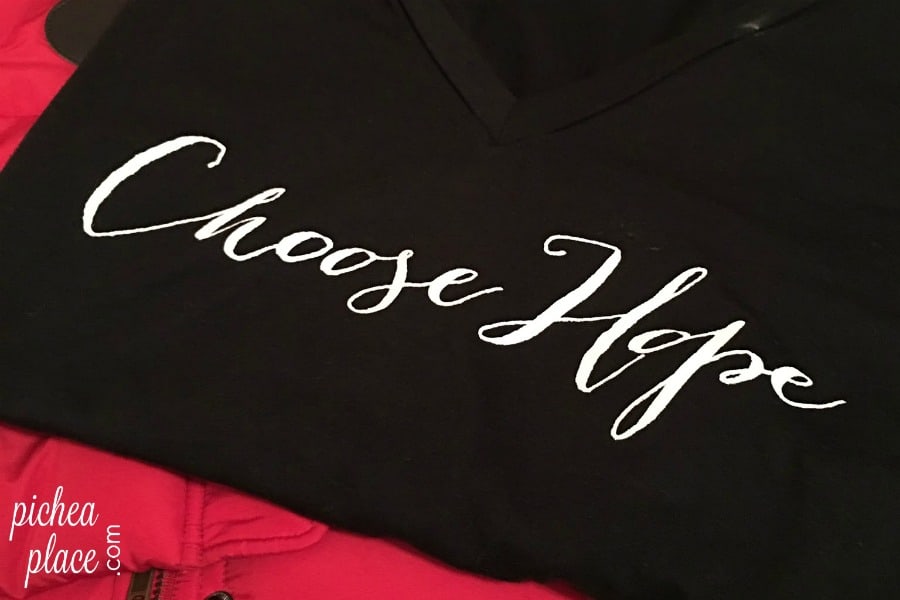 Choose Hope
I wasn't going to choose a word this year. I wasn't going to make any "fresh starts" in the new year. But as the new year approached, I really felt as if God was trying to push me toward a new focus internally.
One day on Facebook, a friend asked for people to "share a positive word for the new year that starts with the third letter of your first name" to contrast all the negativity that had plagued Facebook in the last quarter of 2016.
It was kind of a random prompt, but I liked the idea of it, so I played along. The very first word I thought of for the letter "H" was hope. And once it was in my mind, it stuck.
Hope was going to be my word for the coming year.
Since that day, the word hope keeps coming up – in conversations, in articles I'm reading, in my Bible study, in sermons at church, etc. It's as if God is driving home the word to my heart… and I'm listening.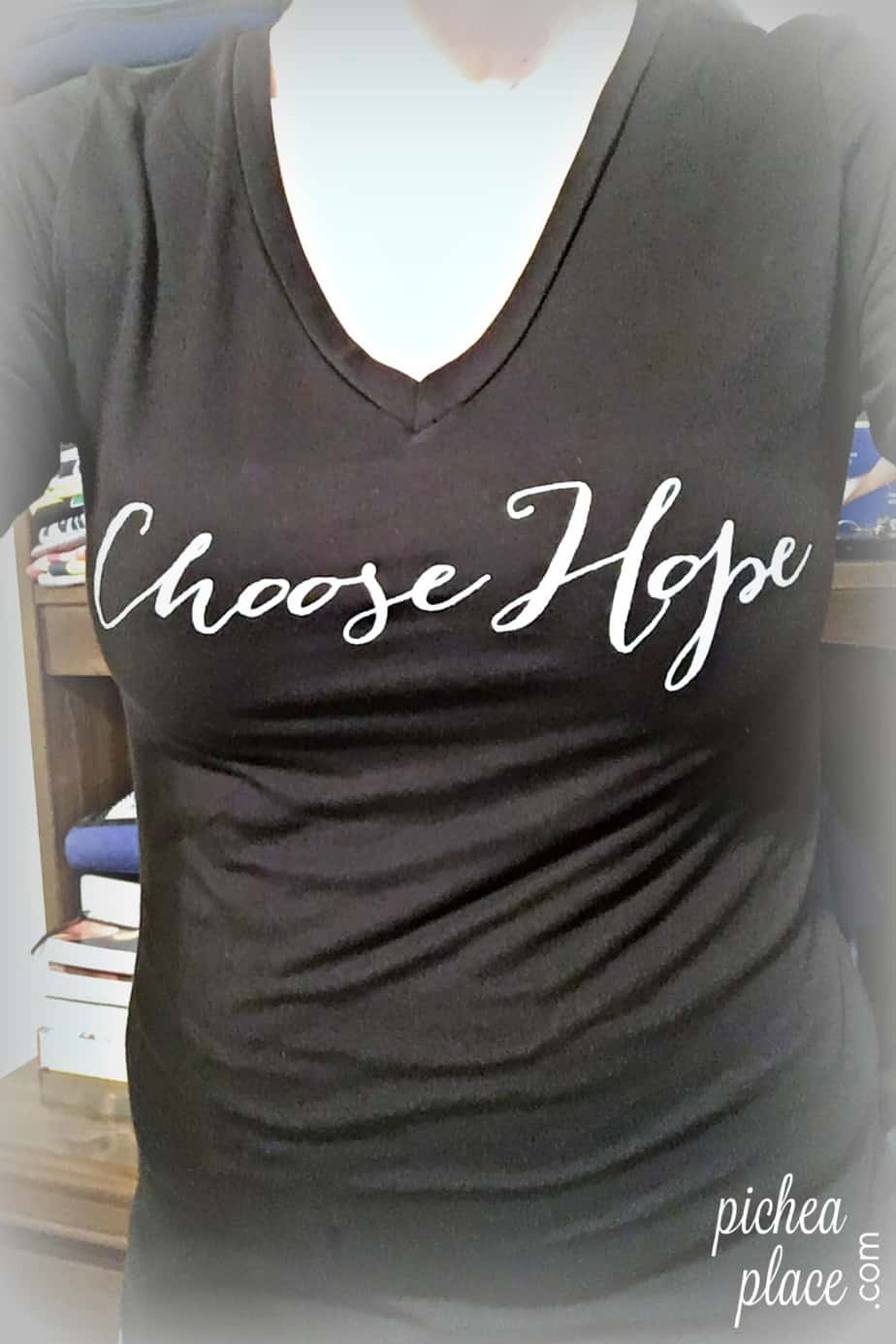 Hope Defined
The world defines hope as…
"an optimistic attitude of mind that is based on an expectation of positive outcomes related to events and circumstances in one's life or the world at large." (wikipedia.org)
"to want something to happen or be true and think that it could happen or be true" (merriam-webster.com)
"the feeling that what is wanted can be had or that events will turn out for the best" (dictionary.com)
Christianity defines hope as…
"the confident expectation, the sure certainty that what God has promised in the Word is true, has occurred, and or will in accordance with God's sure Word" (bible.org)
Hope Lived Out
I love what bible.org has to say about the biblical definition of hope:
"…a biblical hope is not an escape from reality or from problems. It doesn't leave us idle, drifting or just rocking on the front porch. If our hope is biblical and based on God's promises, it will put us in gear."
When we choose hope it changes how we see ourselves (we view our earthly life as temporal and keep our eyes on the heavenly prize), it changes what we value (we lay up treasures in heaven rather than on earth), and it affects how we live our life on a daily basis (we set our priorities based on godly goals instead of fleshly pursuits).
Choosing hope has amazing rewards and blessings.
Hope brings joy and peace.
Hope gives us strength, courage, and boldness.
Hope gives us endurance, comfort, and confidence in spite of life's circumstances.
Hope emboldens us for ministry.
Jesus is Our Source of Hope
"We have this hope as an anchor for the soul, firm and secure." – Hebrews 6:19
"Now may the God of hope fill you with all joy and peace in believing, that you may abound in hope by the power of the Holy Spirit." – Romans 15:13
Our hope is in Christ alone and comes from God alone. When we anchor our hope in Him, we won't be tossed to and fro by the storms of life.
Choosing hope isn't wishful thinking or just "hoping for the best"… it's being full of confidence that God will do what He has promised and waiting expectantly for Him to do so.
That's what I'm doing this year. I'm trusting in the promises of God with full expectation that what He has said will come to fruition in my life and the lives of my family. And that's what choosing hope is – choosing to trust His promises no matter what.
A Tangible Reminder to Choose Hope
I recently ordered an inspirational graphic t-shirt from Cents of Style to remind me to "Choose Hope" – to live in confident expectation of God's fulfilled promises. [And I couldn't pass up this awesome red vest to go with it!]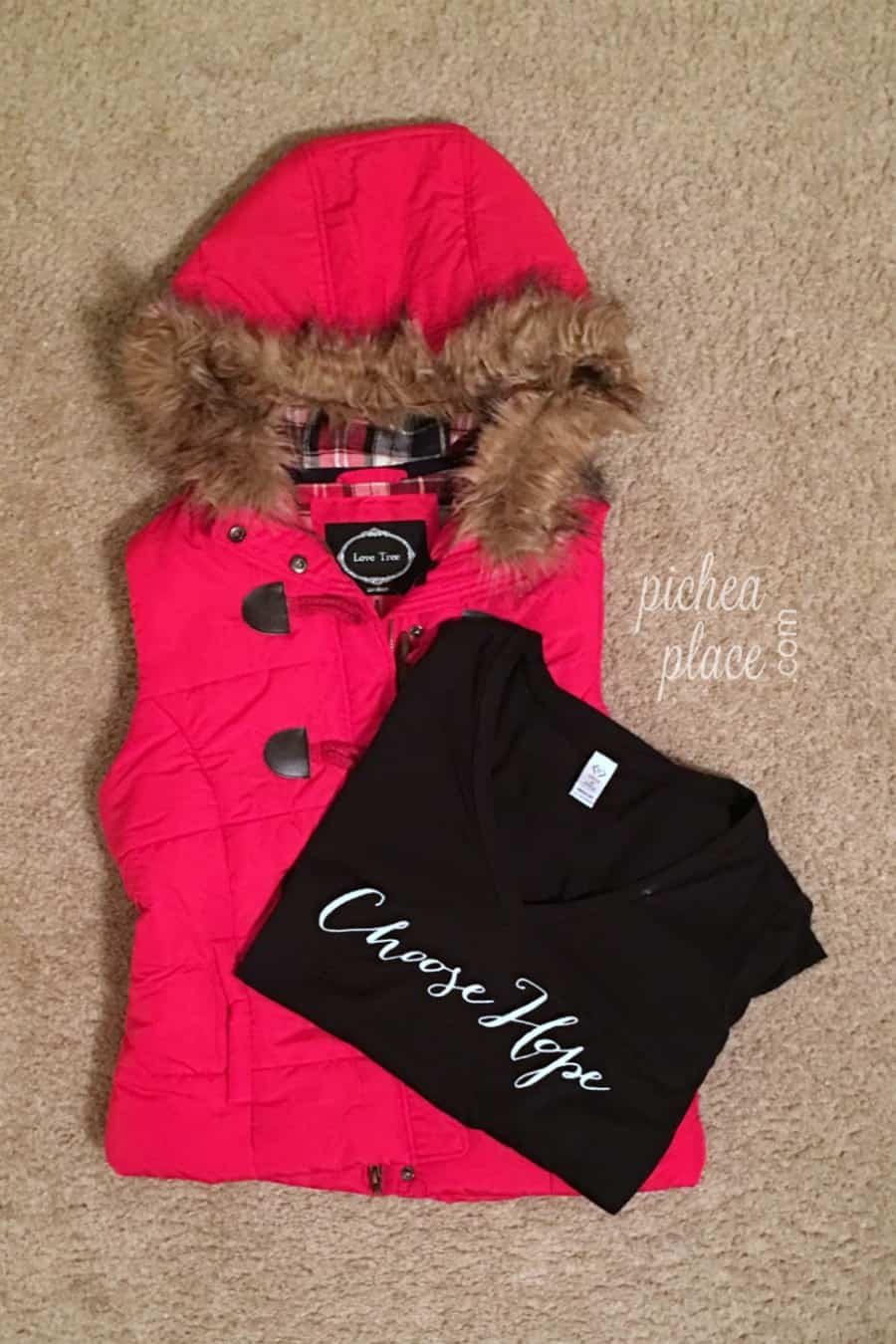 This weekend only (1/20-1/22), all inspirational graphic t-shirts are 50% (with free shipping) when you use the code: INSPIRE17.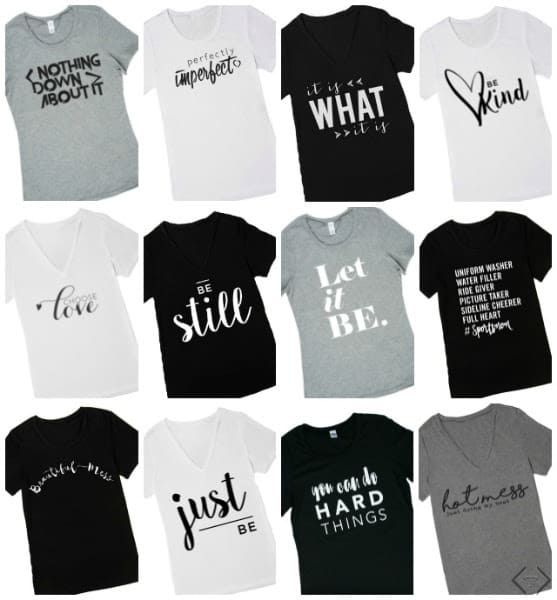 Grab your own "Choose Hope" shirt and wear it as a reminder to live with the expectation that God will fulfill His promises in your life.