Happy National Cereal Day!! I was browsing my Instagram feed this morning and discovered it was National Cereal Day, and when a certain toddler/preschooler needed an activity to do this morning (so that he didn't destroy my house), I decided it would be fun to do a cereal-themed project: Fruit Loop Necklaces.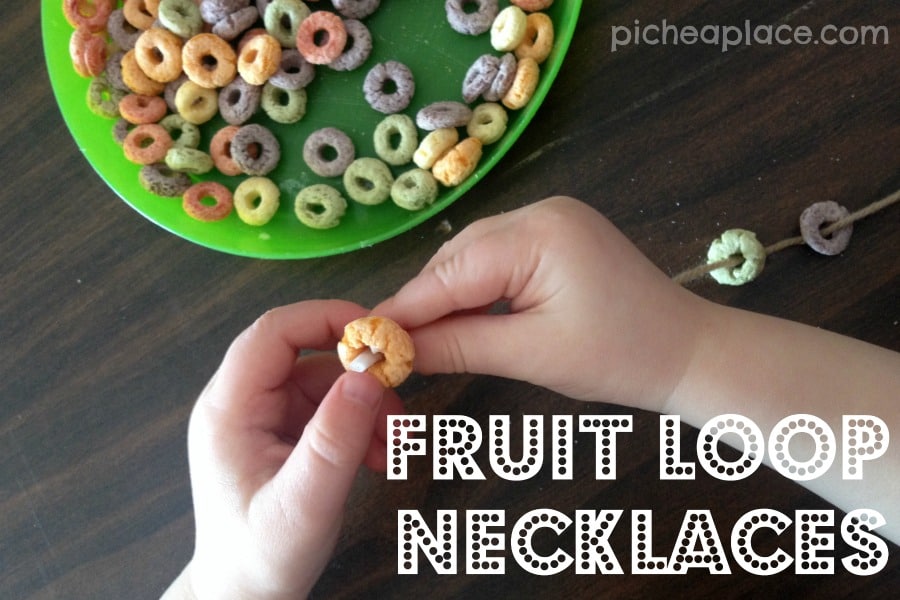 When I told Chris that we were going to do a project with "Fruit Lips" (his name for Fruit Loops), he was super excited… I'm pretty sure they're his favorite cereal at the moment.
He ran to the kitchen to "help" me get the supplies we needed to make Fruit Loop Necklaces: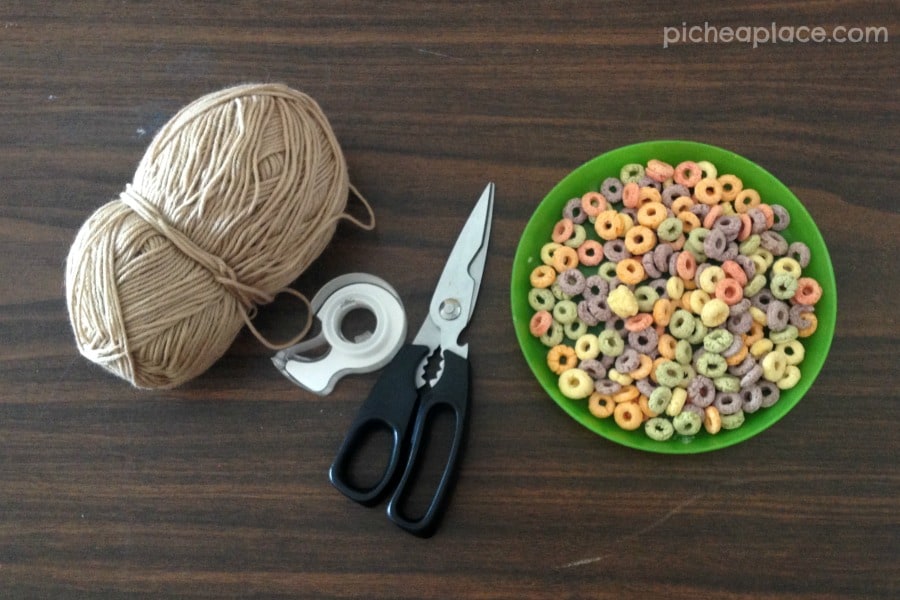 cereal (any "o" shaped cereal works, but colorful fruit-y flavored ones are the most fun)
string (we used yarn because it's what we had on hand)
tape
scissors
We started by cutting a length of string – make sure to cut it long enough to tie and still fit over your child's head.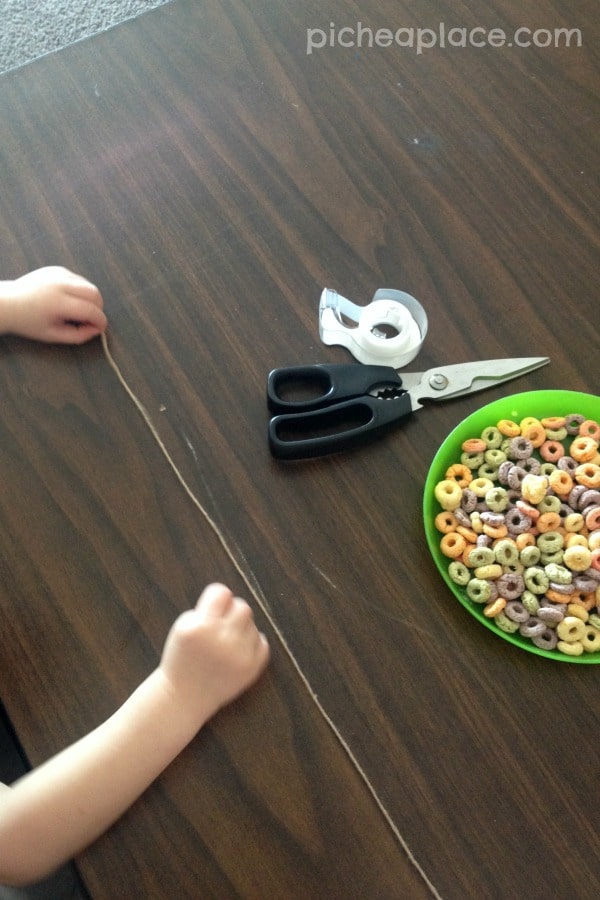 Then I used a piece of tape to secure one end of the string to the table – this saves a lot of frustration when your child is stringing the cereal as it keeps the pieces from falling off the end.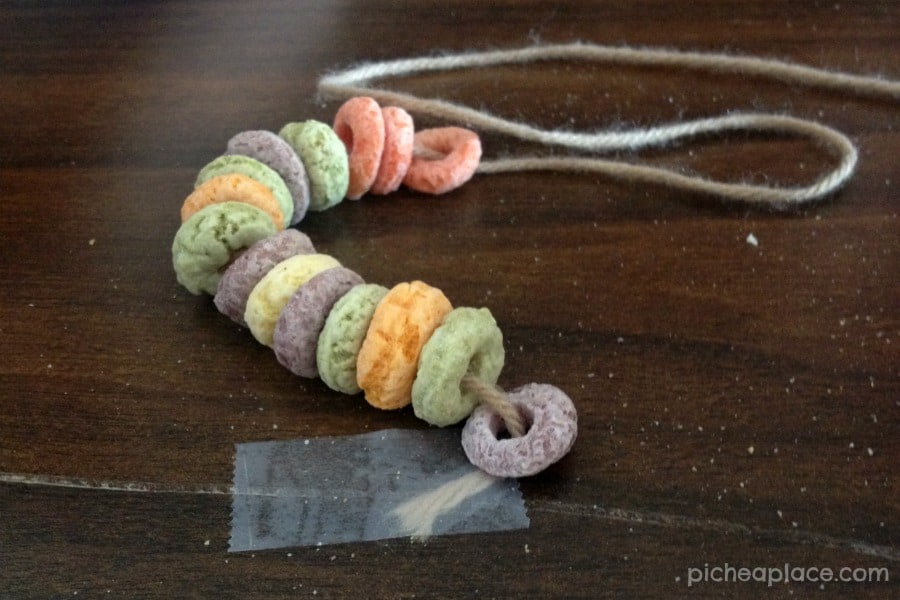 I used some tape on the opposite end of the string to create a stiff "needle" that he could use to put the cereal on the string more easily.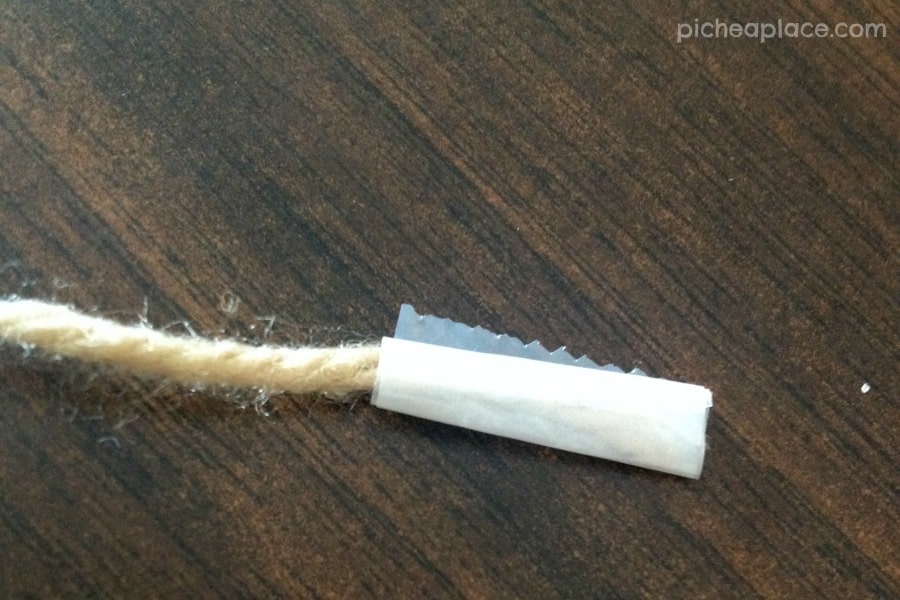 This activity is great for working on fine-motor skills!
Then he was off… stringing his fruit loops onto his necklace.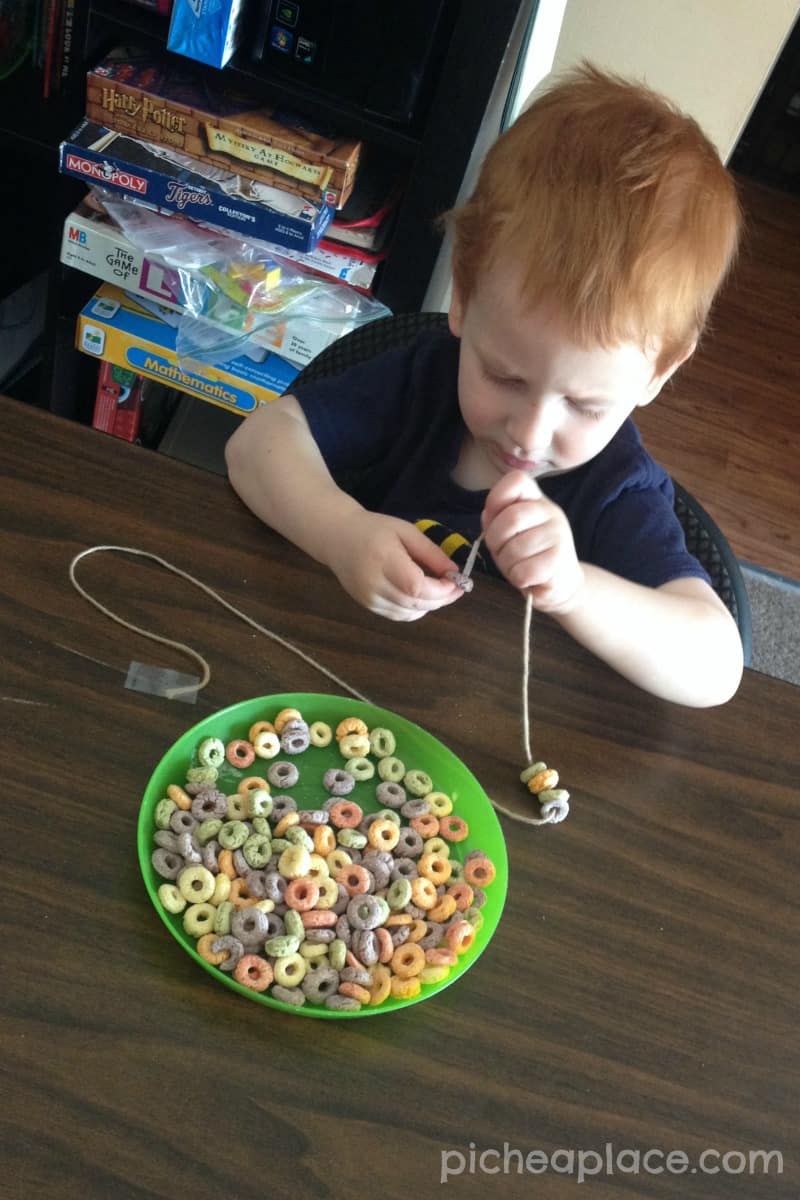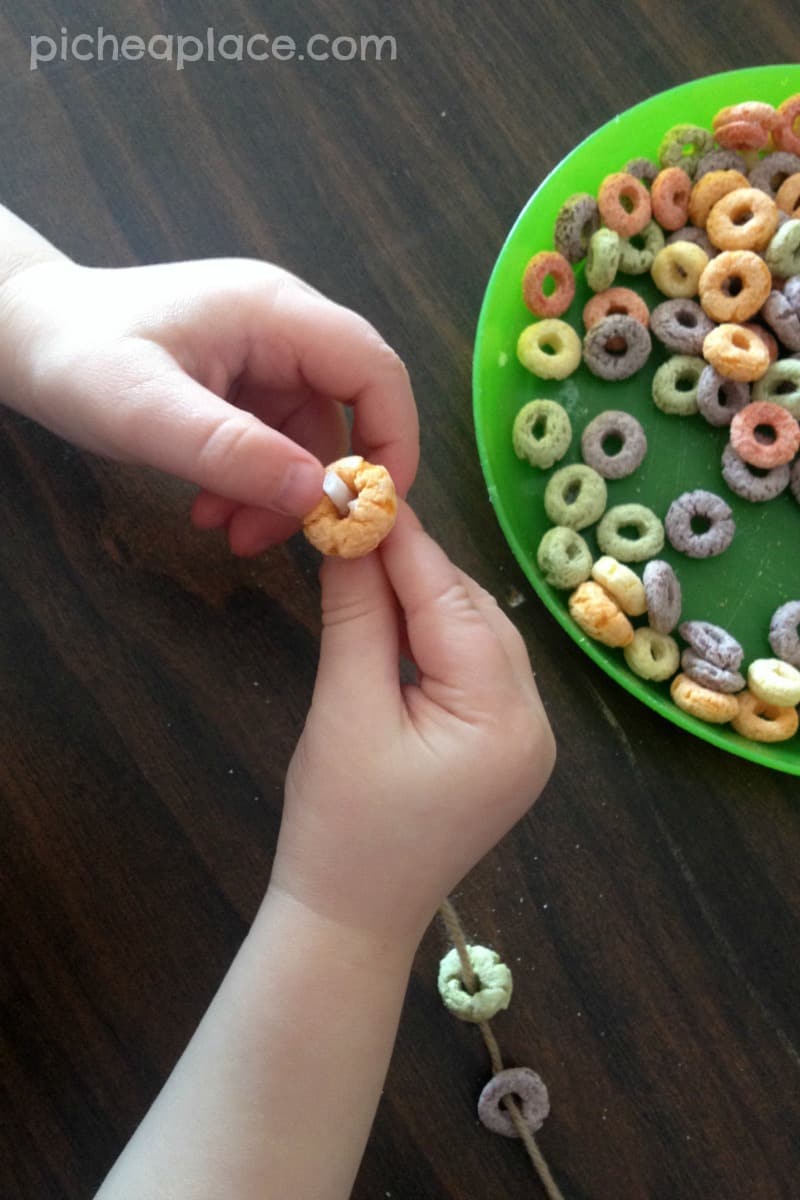 And eating two or three (or seven) pieces of cereal for every one that made it on the string.
This activity is great for working on color recognition and patterns… not just fun, but educational, too!
When your child has put as many pieces of the cereal on the necklace as he'd like, tie the ends together in a knot.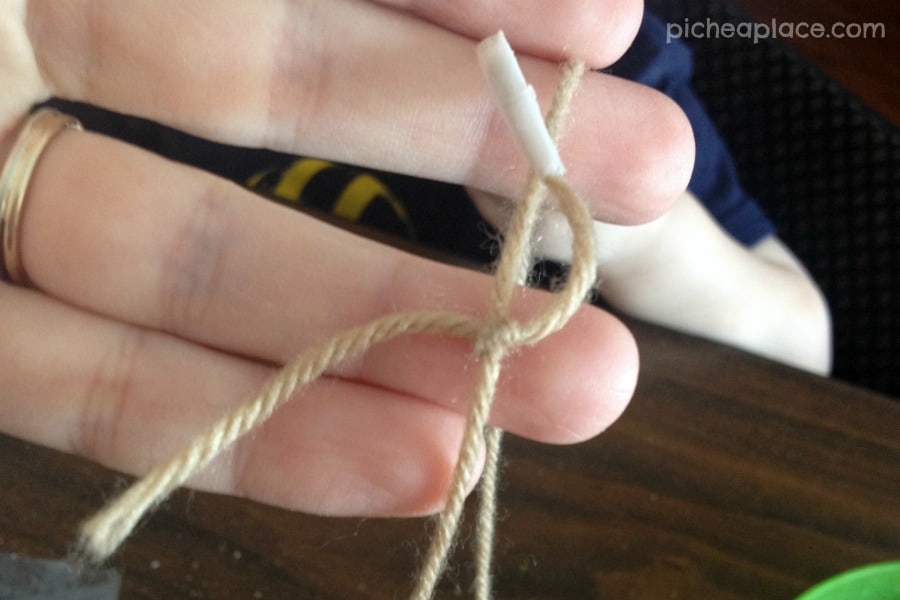 Then he can wear his Fruit Loop Necklace with pride, and enjoy a snack on-the-go!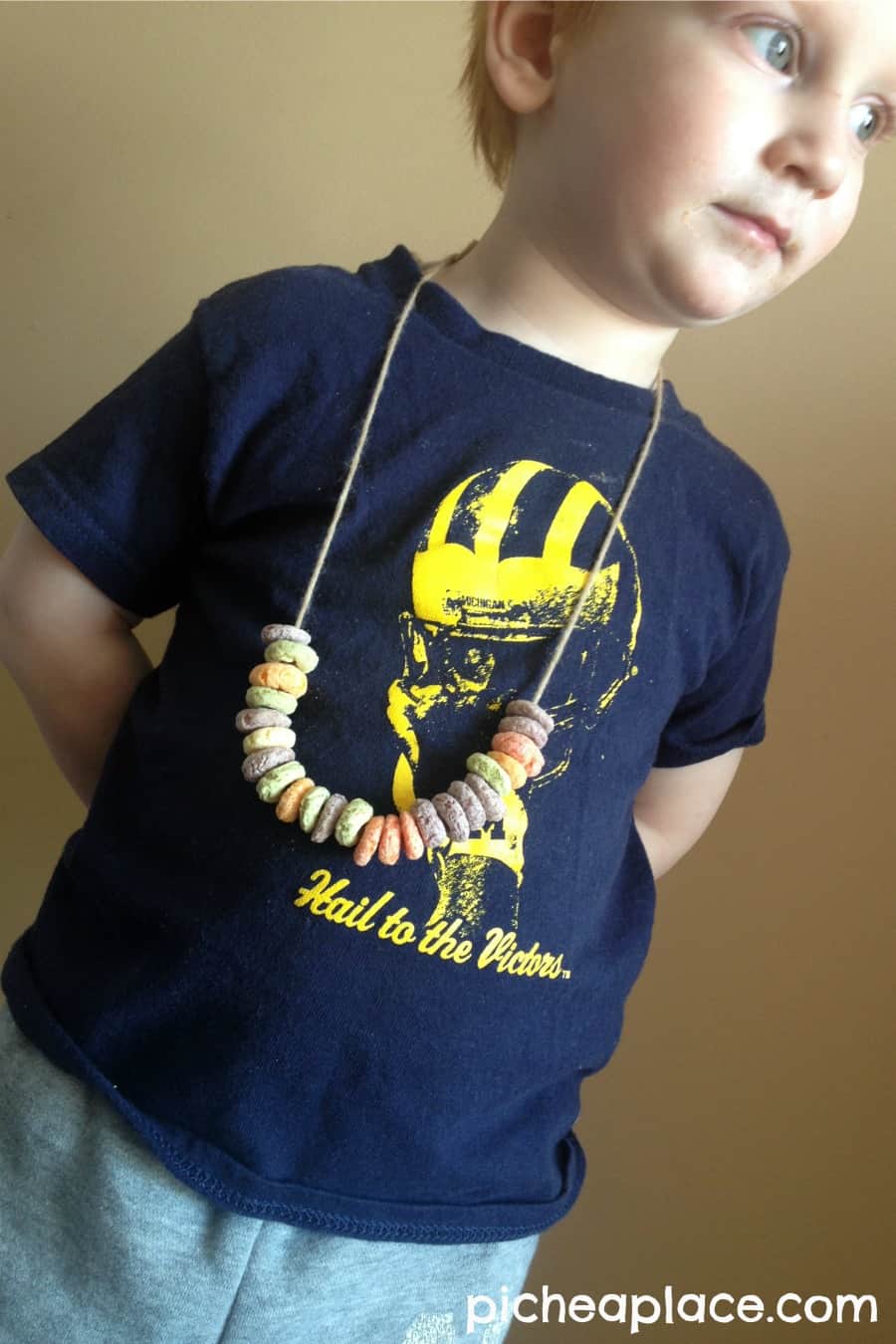 I love that this craft/activity is super easy to do… all the supplies we already had on hand, and it took no time to set up and clean up – perfect for this busy mom with an active toddler/preschooler!
How are you celebrating National Cereal Day today?