This shop has been compensated by Collective Bias, Inc. and its advertiser, Walmart Family Mobile. All opinions are mine alone. #DataAndAMovie #FishAndFlicks #CollectiveBias
When you're a busy mom of four, it can be difficult to find time to connect one-on-one with each of your kids… especially with your tween daughter who demands less of your time than your newborn and toddler but still needs her mom. And with a newborn at home, it's difficult to get out of the house just the two of you, so you have to get creative and find ways to spend one-on-one time together at home. That's why I'm excited to have a mother-daughter date this weekend: a movie date at home.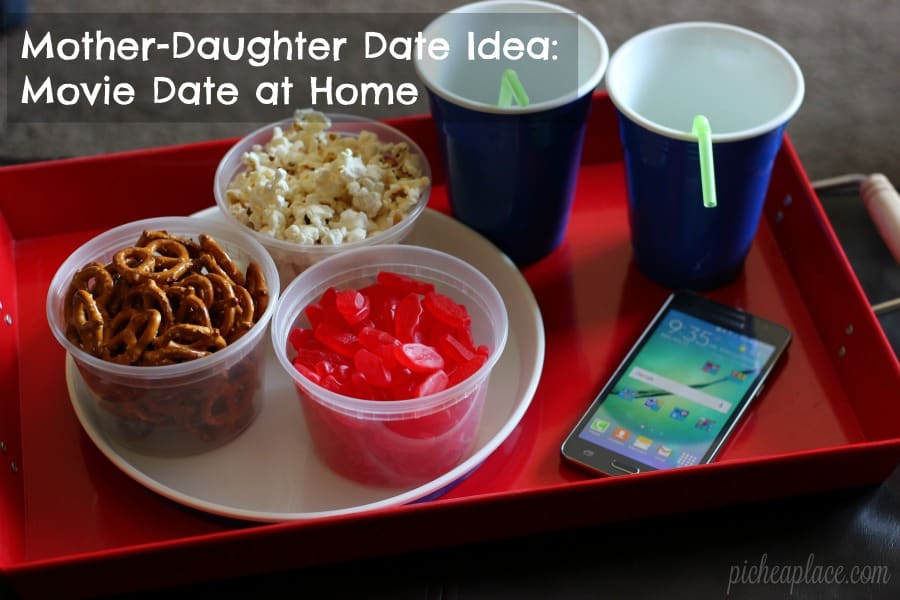 It's easy to toss a movie in the DVD player and crash on the couch with the whole family for a family movie night, but I wanted to spend some one-on-one time with my tween daughter, so I planned a mother-daughter movie date for us to enjoy while her brothers and baby sister were taking naps/rests this weekend.
How to Have a Mother-Daughter Movie Date at Home
Step One: Shop for Snacks
Earlier in the week, I stopped at Walmart to pick up some of our favorite movie snacks for our mother-daughter movie date. We both LOVE Swedish Fish, so when I saw the display at the front of the store, I made sure to grab a package. Don't you just love the new packaging (and the $4.48 Rollback price)?!?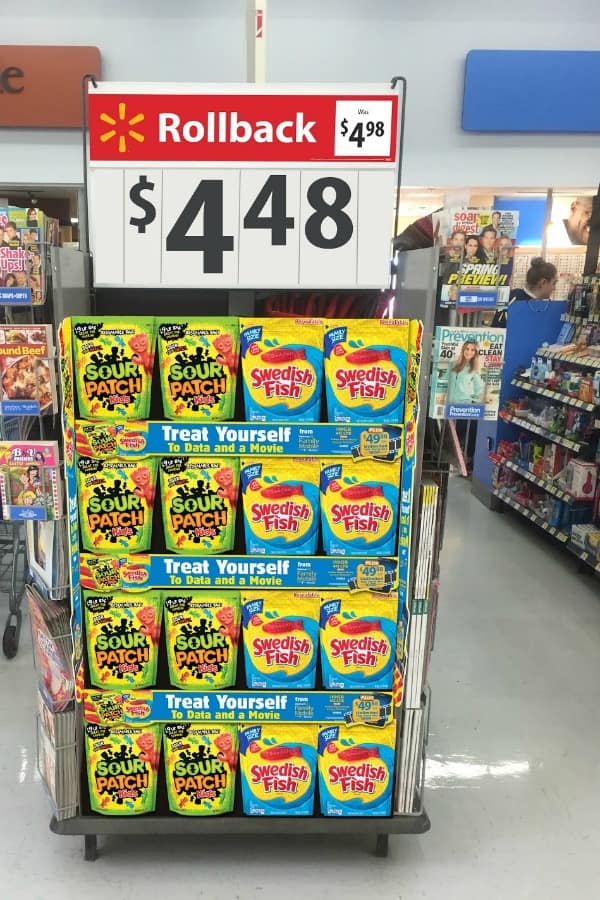 The packaging might be new, but the fish is the same! Visit the Walmart Family Mobile Social Hub to find out when a Walmart Family Mobile in-store rep will be available to assist you in learning more about the Walmart Family Mobile phone plans. The reps will have Swedish Fish samples, too!
I also grabbed some pretzels, popcorn, and sodas, because what's a movie without something crunchy and salty to munch on and a bubbly drink to wash it all down?!?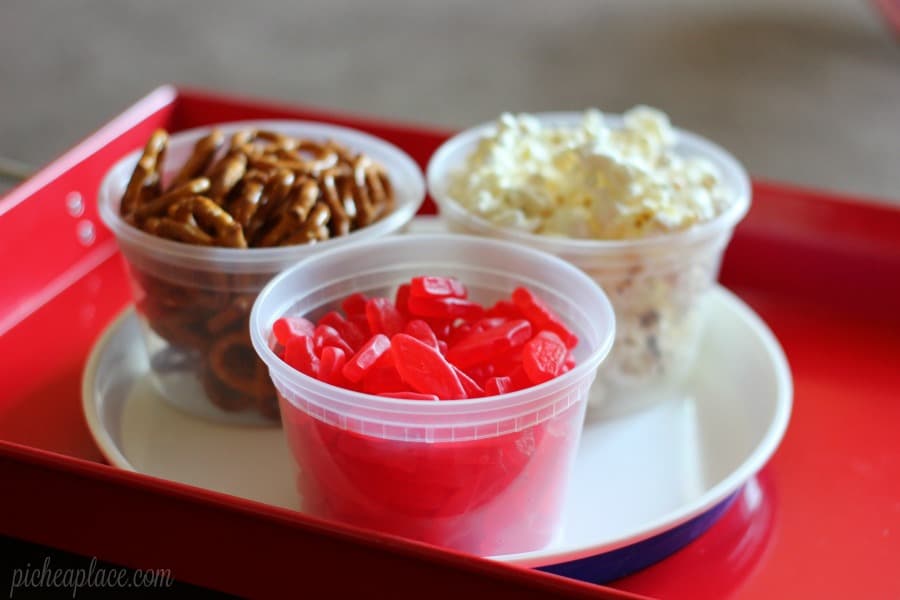 Step Two: Pick a Movie
Thanks to the "Plus" portion of our Walmart Family Mobile Plus plan (see below), we were able to pick out a free movie to watch together from VUDU. We chose Dolphin Tale to go along with our "fishy" snack as neither of us had seen it yet.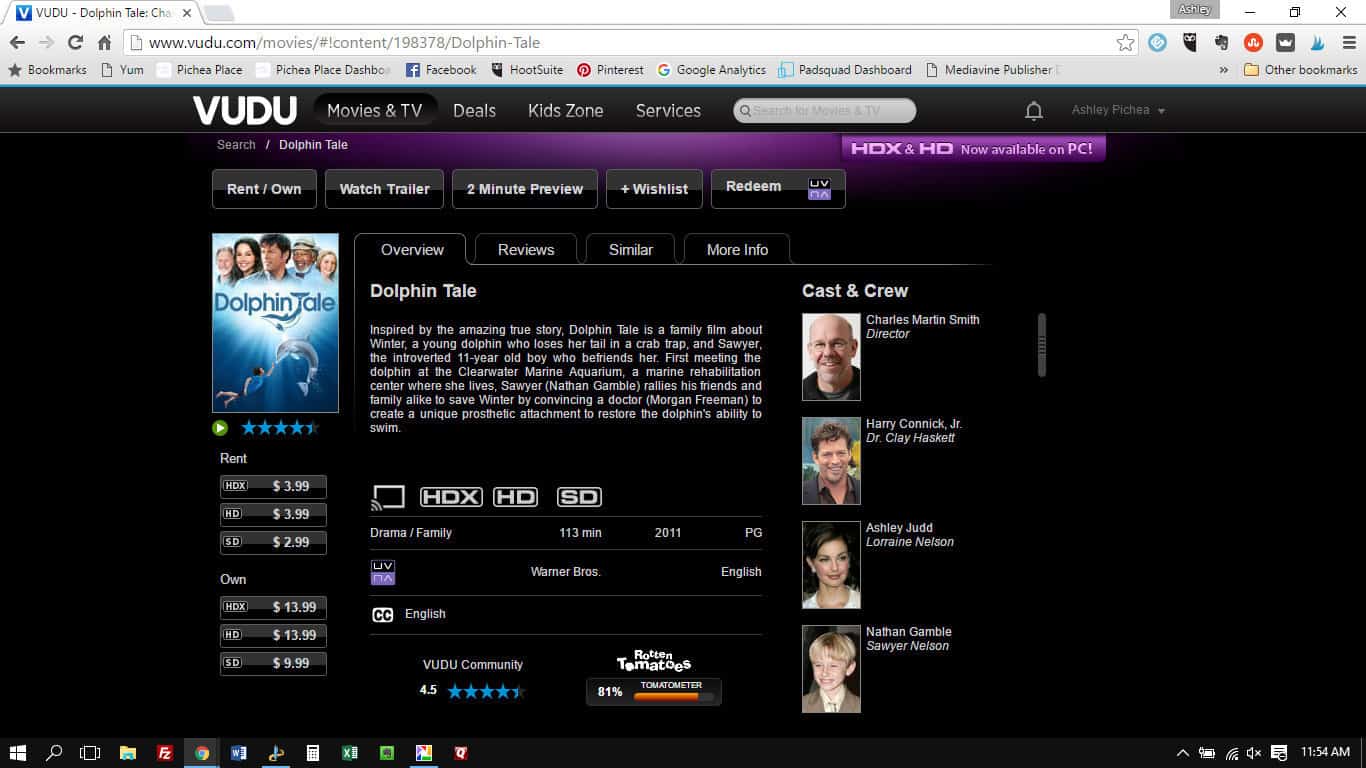 Step Three: Set Up the Location
Since the other three kids were in their beds resting/sleeping, the living room was all ours. We set up our snack station on the ottoman and cued the movie on our Smart TV.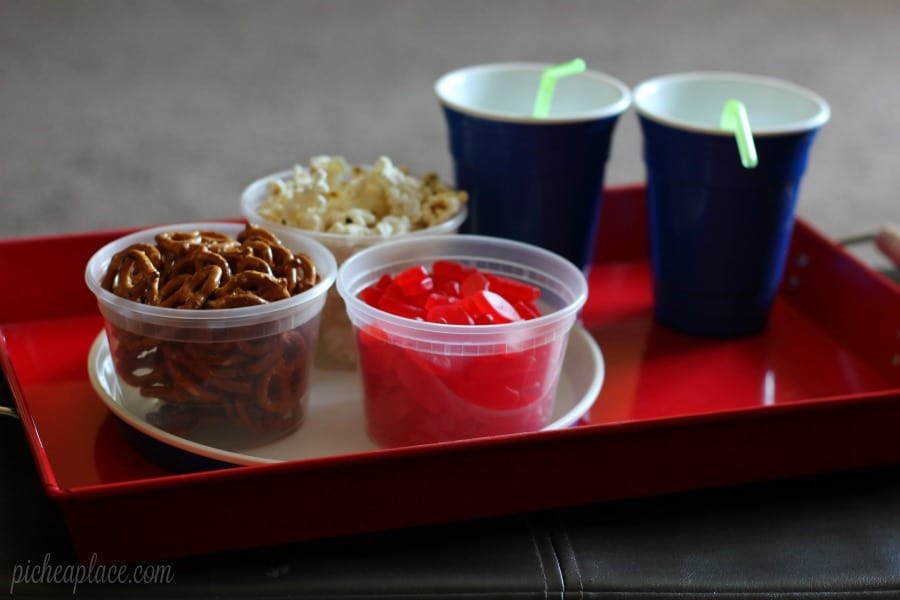 Step Four: Ditch the Phones
Since we were focused on spending time together, we put our phones on silent and left them just out of reach. As she is gaining freedom by being allowed to stay connected with her friends through supervised use of a cell phone (texting and talking only), we are also working on learning how to disconnect regularly and intentionally.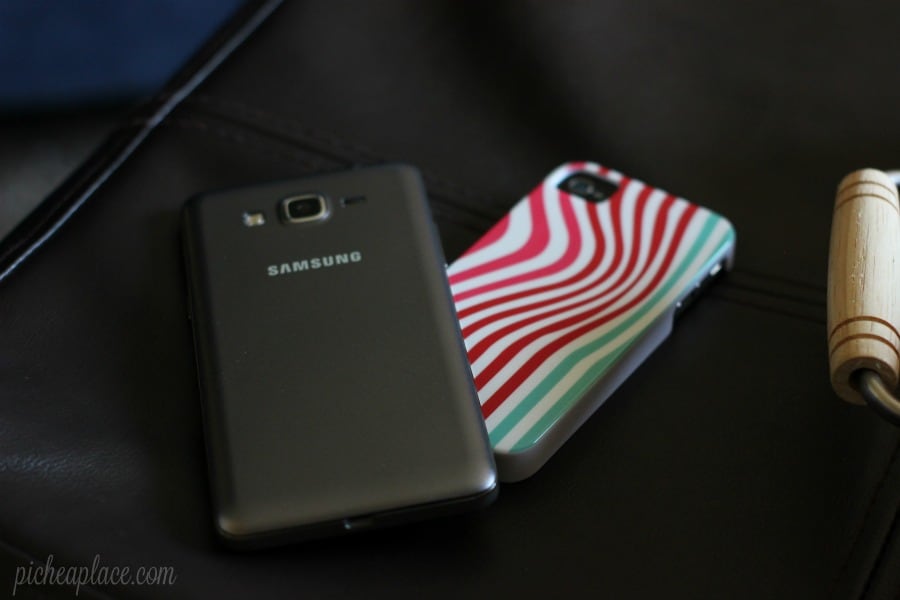 Step Five: Enjoy the Movie
Once we were all set up and disconnected from the outside world, it was time to kick back and enjoy the movie together.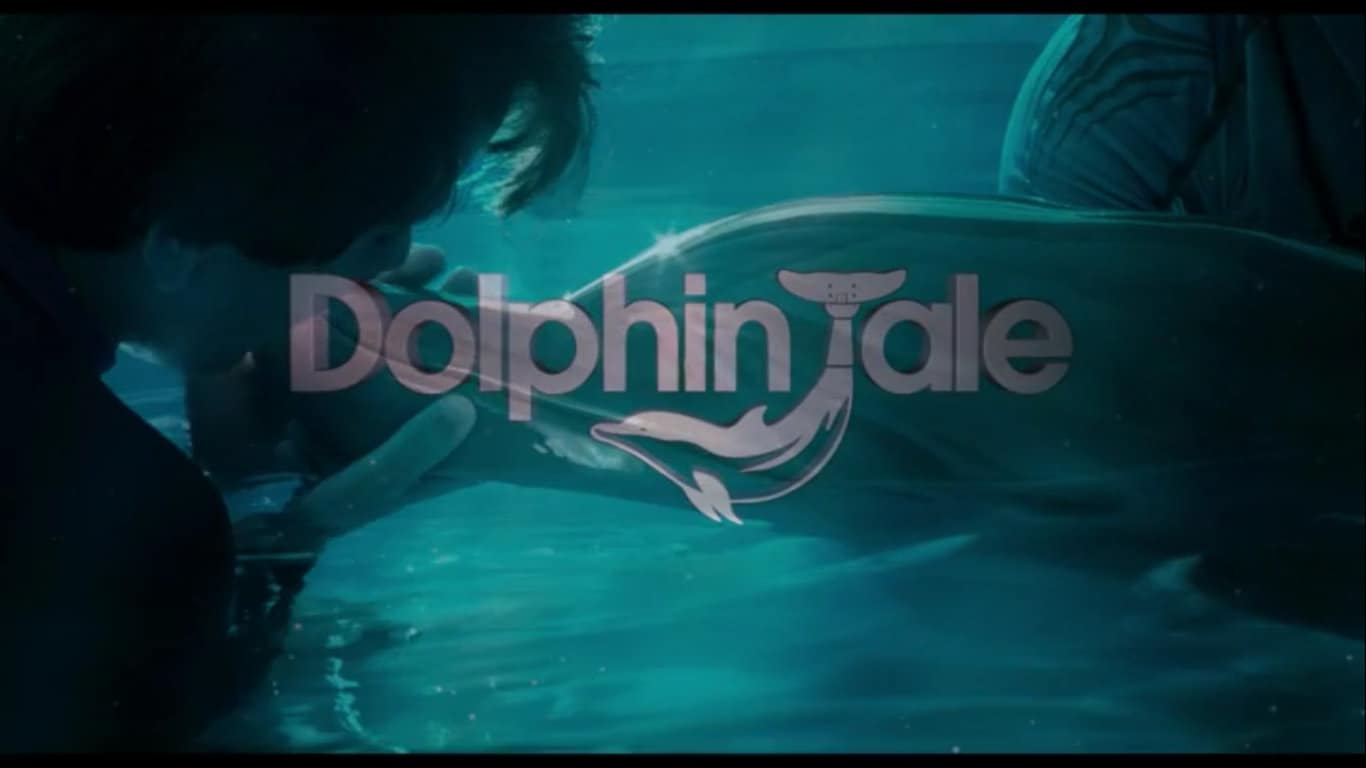 Dolphin Tale proved to be the perfect choice for our mother-daughter movie date!
---
Walmart Family Mobile PLUS Plan
When we were looking for a new phone for our tween daughter to use to stay connected with her friends (because I didn't want her friends calling/texting my phone), we did some research and found the Samsung GALAXY GRAND Prime (currently on Rollback at $129, normally $149) on the Walmart Family Mobile PLUS plan.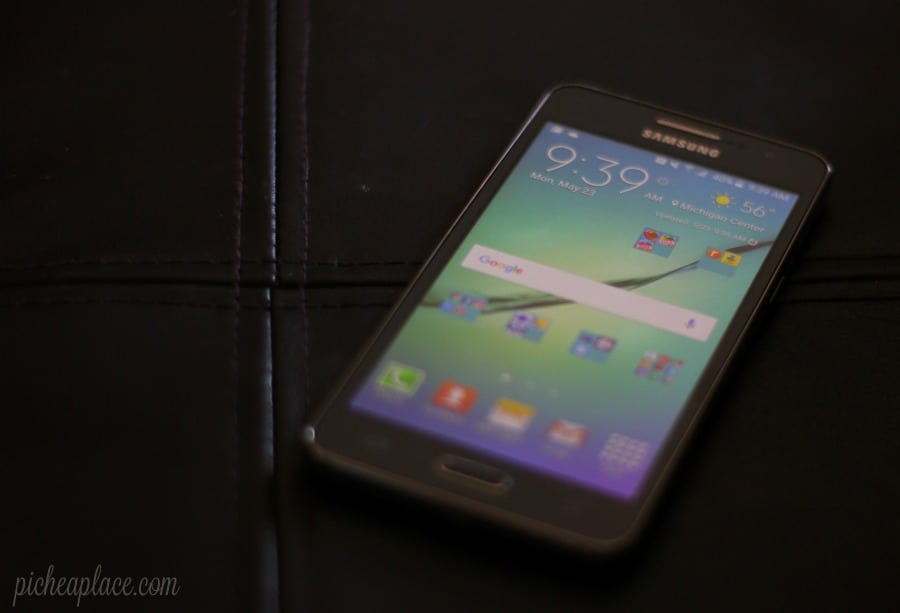 With as little as $19.88 (to purchase the Starter Kit) out of pocket to get started on any of their service plans (you're billed at the end of each month for the previous month), Walmart Family Mobile is the perfect solution for a busy family looking staying connected without going broke! The Family Mobile PLUS plan includes Unlimited Talk, Text, & Data (up to 10GB of 4G LTE), plus a free movie on VUDU every month ($7 value, a new release rental) per line for $49.88.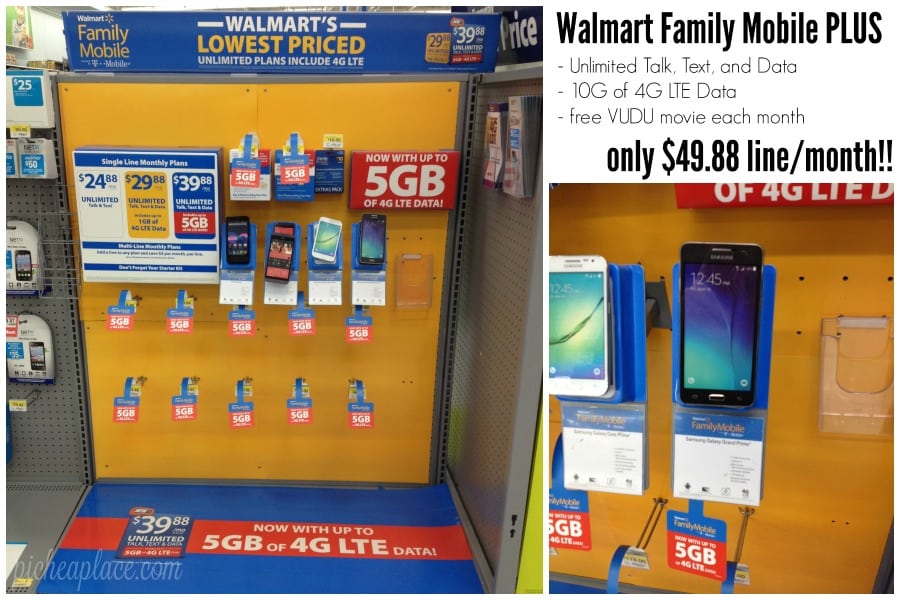 Now she can stay connected with her friends while at home, and we have lots of data available for streaming video and staying connected when we're on the go as a family this summer. It's a win-win for all of us!
How does your family stay connected on the go?
Disclaimer: All prices for phones and plans included in this post are accurate as of the date of posting; however, these prices are subject to change. Please refer to http://cbi.as/3nukn or your local Walmart for current pricing.