We're not big gift givers or traditionally romantic people. Our marriage isn't about stuff or fluff. We prefer to simply spend time together enjoying our favorite foods and activities. For my birthday weekend, we decided to implement a fun date idea for busy parents – an overnight weekend in Fort Wayne, IN.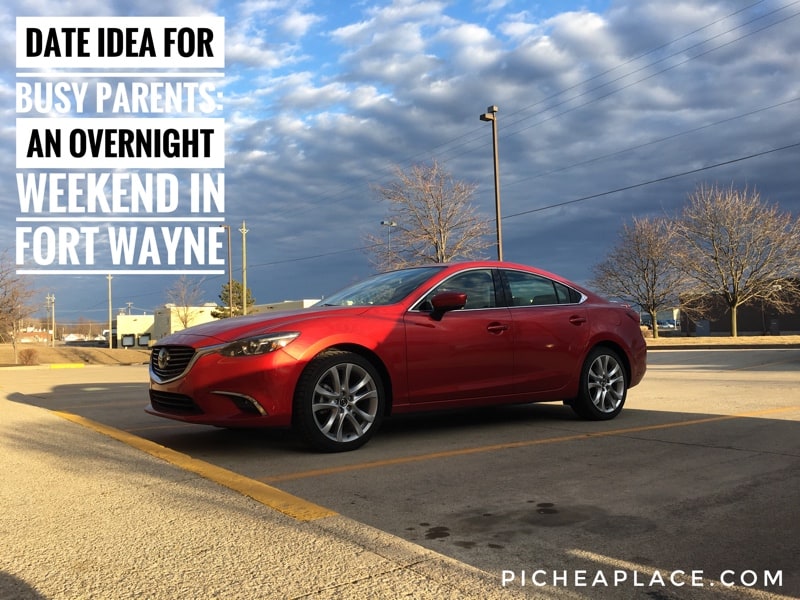 Overnight Weekend in Fort Wayne: The Why
The idea for an overnight weekend to Fort Wayne, IN, started when we found out one of my husband's favorite bands, Newsboys, was going to be having a "reunion tour," with the closest concert being at the Allen County War Memorial Coliseum.
Having been over fifteen years since either of us had seen the Newsboy in concert (before we started dating), we were both eager to snag tickets. And the fact that the concert date coincided with my birthday weekend? Perfection!
We decided to use some of the money we received as a gift at Christmas time to upgrade from general admission tickets to VIP Premium tickets. This not only allowed us to get into the concert an hour earlier than the general public, but we scored amazing seats (row 12 on the inside aisle) and got to sit in on a Q&A with all the members of the Newsboys (past & present) who were participating in the concert tour. It was definitely worth the extra money!
But more concert details later…
Overnight Weekend in Fort Wayne: The How
Pulling off this birthday weekend getaway wasn't as easy as some of our weekend getaways. Because the concert was on a Sunday evening in a city close to two hours away, we had some extra logistics to consider… child care, transportation, and lodging.
Finding Overnight Child Care
Normally when we go away overnight, we're able to leave the kids with one of their sets of grandparents. (We're blessed to have both of our sets of parents living within an hour's drive from our home.) However, with our anticipated late arrival home on Sunday evening, and all four grandparents needing to be at work on Monday morning, we felt it would be best not to ask them this time.
I put out a general request on Facebook for recommendations for a babysitter, and I was immediately blessed with a solid lead. It was a college-aged girl whose family we've both known for years, and I had forgotten she was living in the same town due to attending college locally. I reached out to her, and she was free that weekend and willing to babysit. Knowing she was the middle of seven kids, I knew she'd be able to handle our four just fine.
As the weekend got closer, I had her come over one weeknight to meet the kids and get a good feel for how they would all interact. That was probably one of my better ideas – it gave me such a peace about leaving my kids with her for the weekend. She spent close to two hours talking to and playing with all four of them, and I could immediately sense she was going to be a good fit.
Related Resources: Activities for Your Kids & the Babysitter and Tips for Keeping Kids Safe with a Babysitter
Arranging for Transportation
Since we were leaving the kids behind with a babysitter, I also wanted to be able to leave our main vehicle behind for her use. (When you have four kids, two of whom are in car seats, it's just easier to leave your vehicle behind for the babysitter to use if needed.) Not wanting to drive my husband's work vehicle, I decided we should get a fun car to drive for the weekend.
We chose a 2017 Mazda6 Grand Touring.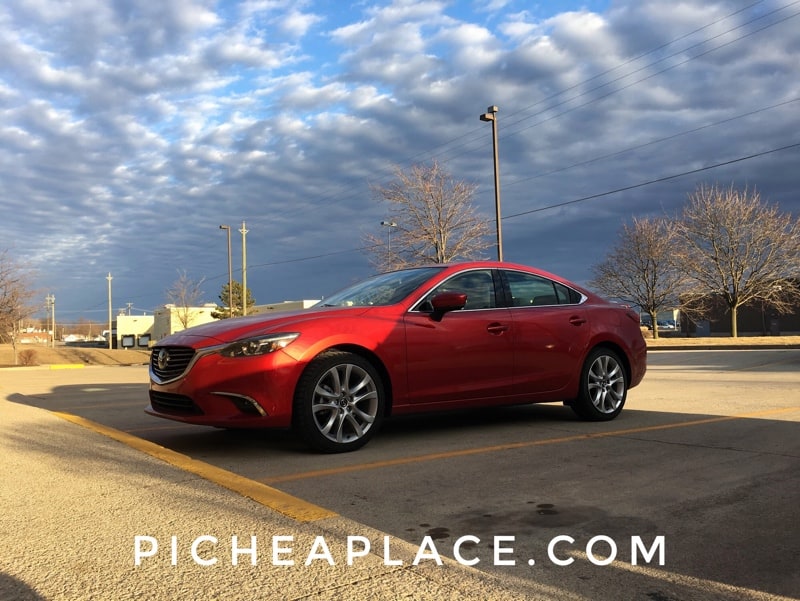 It was a bit of an adjustment for us to drive a four-door sedan (we're used to driving a crossover SUV and minivan), but we loved the fun ride. The heated seats and steering wheel were definitely appreciated on the drive to/from Fort Wayne as the morning and evening were on the cooler side. And we got amazing gas mileage (we averaged 32 mpg), meaning we didn't even have to stop to fill up once!
Thanks to Mazda for providing us with such a fun ride for our overnight weekend to Fort Wayne!
Finding Lodging
Even though the concert wasn't until Sunday night, we decided to make our trip to Fort Wayne an overnight. There is something refreshing about getting away overnight without the kids, and we try to take advantage of those opportunities when they arise. Since my husband had to work on Monday (and I had to get the kids out the door for school), we decided to stay overnight in Fort Wayne on Saturday night.
As we always do, we started our search for a hotel at Swagbucks, using Expedia as our hotel search engine.
When you access Expedia through Swagbucks, you earn points that you can redeem for cash or other awesome swag. This particular trip earned me approximately $3 in Amazon.com gift cards via Swagbucks, plus Expedia reward points. Sign up to start earning Swagbucks for free –> Swagbucks.com.
My husband found a Hyatt Place less than two miles from the concert venue, and having had a great experience with Hyatt Place in the past, we decided to book a room. We like staying at the Hyatt Place chain of hotels due to the spacious rooms (mini-suites) and the amazing hot breakfast (best "free" hotel breakfast I've ever had).
While this particular hotel wasn't as great as our previous experience with Hyatt Place, we still enjoyed our stay and plan to visit their chain again. We'd rate our stay 3.5 stars (as opposed to the 5 star experience we had previously).
Overnight Weekend in Fort Wayne: The What
As I said previously, our main reason for choosing Fort Wayne for our overnight trip was due to the Newsboys concert. But seeing as that wasn't until Sunday night, we had 24 hours in Fort Wayne to find other means of entertainment.
Shopping in Fort Wayne
Since we aren't big "stuff" people, we don't often go shopping beyond food and household supplies. It's a fun change of pace when we're able to walk the mall or visit our favorite clothing stores, especially when we don't have the kids in tow!
Knowing that we were going to be near Glenbrook Square Mall, I wanted to be sure to make a visit to Motherhood Maternity. Baby #5 is due in early September, and it's been 10 years since I was pregnant during the summer. My summer maternity wardrobe needed a major overhaul. My husband was a good sport and allowed me to spend 30-45 minutes picking up some new summer maternity basics.
We also made a stop at Barnes and Noble – one of our favorite date locations when we're in a city with one. We love to browse the books (adding lots of titles to our Amazon wishlist and/or library queue) and we often pick up a puzzle or game to bring home and enjoy on our next family game night.
Since Target was just across the parking lot from the mall, we had to stop there as well (even though we do have one in our town). We ended up picking up some snacks for the hotel room (popcorn and pop for after dinner while watching the NCAA Basketball tournament games) and some other random items.
Sunday, we had time to kill, so spent an hour or so in Kohl's. It was fun to pick out Easter outfits for the kids as well as some birthday gifts for our youngest. Since we don't often go shopping, let alone together without kids, it was fun to see what each of us picked out.
Our final shopping excursion included a trip into Best Buy. While we love to browse the electronics in the store, we find that we gravitate to the DVDs. We found several favorite movies on sale, and brought home four new discs to add to our kids' movie collection. They were beyond excited!
Eating in Fort Wayne
Whenever we go to a bigger city, we try to eat at restaurants we don't have at home. My one food request in Fort Wayne was that we eat Chik-Fil-A for lunch on Saturday afternoon. Thankfully, there was one in the food court at the mall!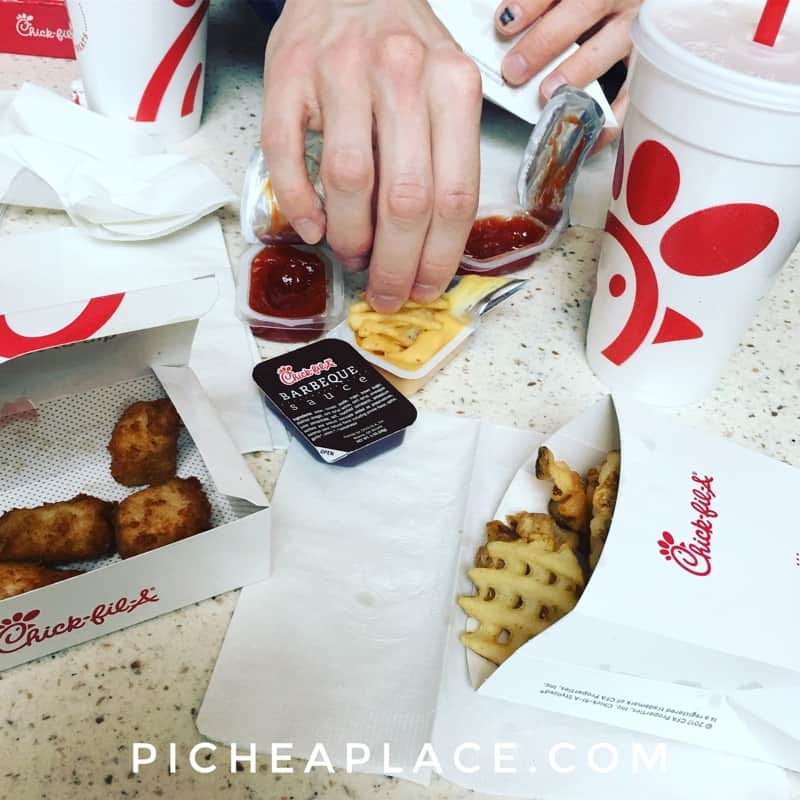 We had planned on doing a steak dinner on Saturday night, but when we arrived at our hotel, we saw a Mexican grill across the parking lot. I'm a big fan of Mexican food, especially during this pregnancy, so we changed our plans and were glad we did.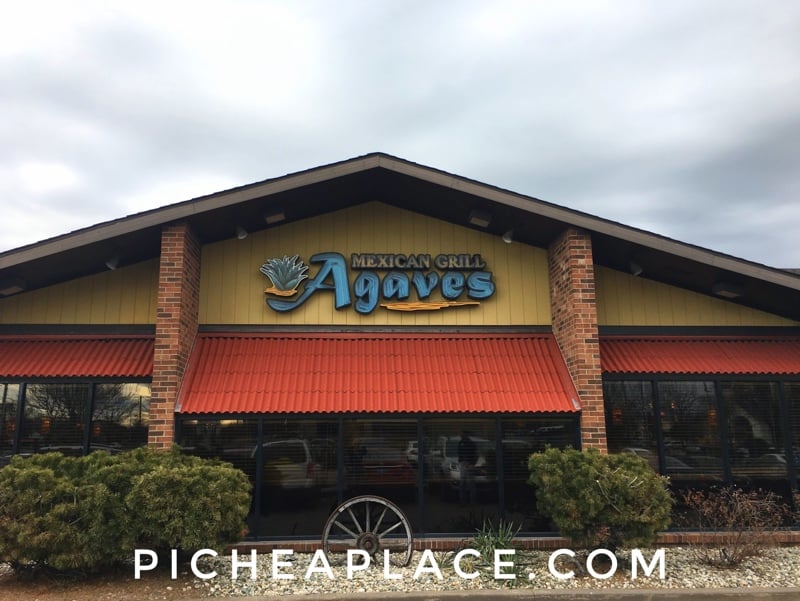 Agaves Mexican Grill was the perfect choice for a Mexican meal in Fort Wayne. I had an amazing steak fajita quesadilla and my husband enjoyed steak fajitas. We were both completely satisfied when we left the restaurant, and it had cost us a fraction of what a steak dinner would have.
Sunday afternoon, we stopped at Five Guys for milkshakes before the Newsboys concert. It was in the same parking lot as Kohl's, and it's another of our favorite places to eat that we don't have in our town.
Going to the Movies in Fort Wayne
Sunday morning, after eating breakfast at our hotel and checking out, we drove across the parking lot to the Regal 14 movie theater. We decided to see I Can Only Imagine as it had just come out. I was very impressed with how well done the movie was – not cheesy at all!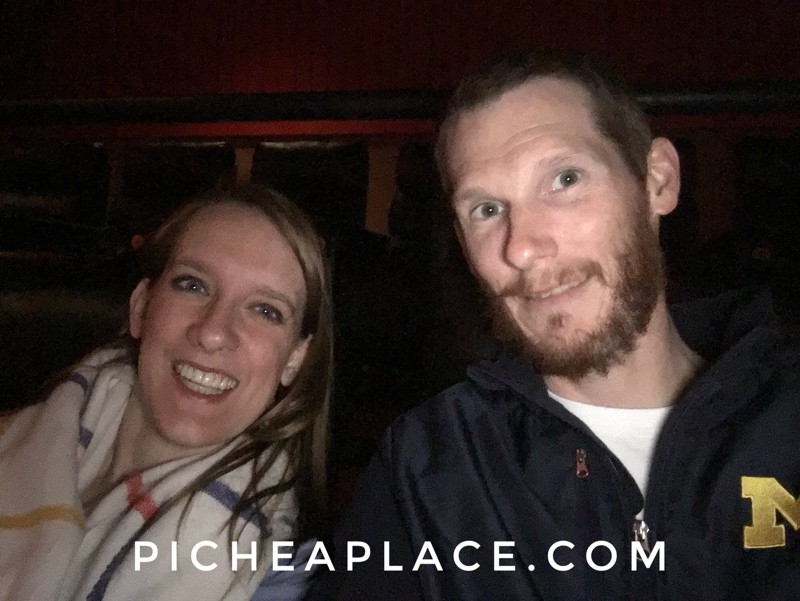 We enjoyed the newly refurbished theater, complete with reclining seats. I decided if I could watch movies in that much comfort every time I went to the theater, I wouldn't mind going more often.
Seeing the Newsboys in Concert in Fort Wayne
And as our weekend in Fort Wayne came to an end, we found ourselves at the Allen County War Memorial Coliseum for the Newsboys United Tour. To say it was worth all the anticipation is an understatement. It was probably one of, if not the best, concerts we have either one attended.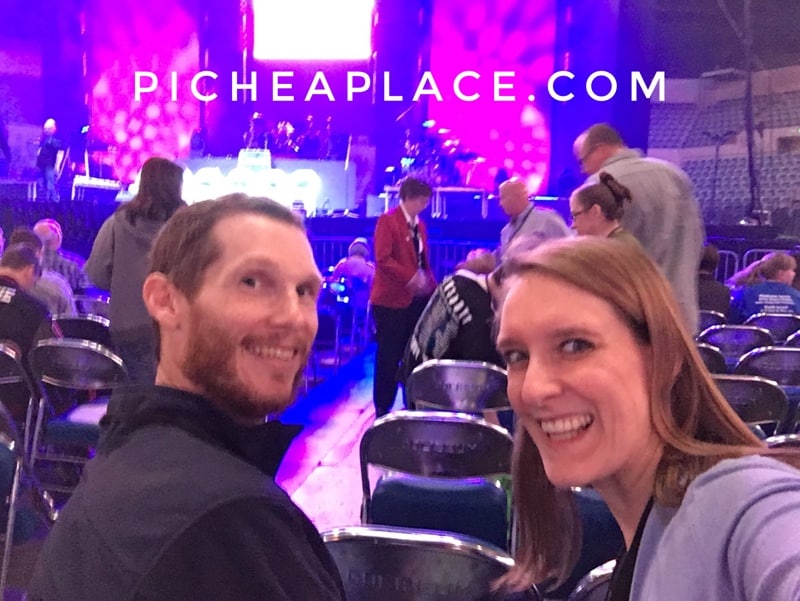 Having the opportunity to see one of our favorite bands up close was such a fun time. We enjoyed seeing the "current" band (with lead singer, Michael Tait), but portion of the concert that included past band members Phil Joel and Peter Furler was our favorite.
Hearing the songs from their early years as a band took us back to high school. What a fun experience to be able to share together, as we had never seen the band in concert together before.
Not only was it the perfect date idea, it was an awesome way to cap off a great weekend away in Fort Wayne.