For the past few years, I've been less and less enamored with the idea of my kids getting "more stuff" for Christmas that they'll play with for five minutes before breaking or forgetting about. So as I've shared Christmas gift ideas for my kids with family members, I've added items that will last beyond December 26th – ones that my kids will enjoy for months, or even years, to come.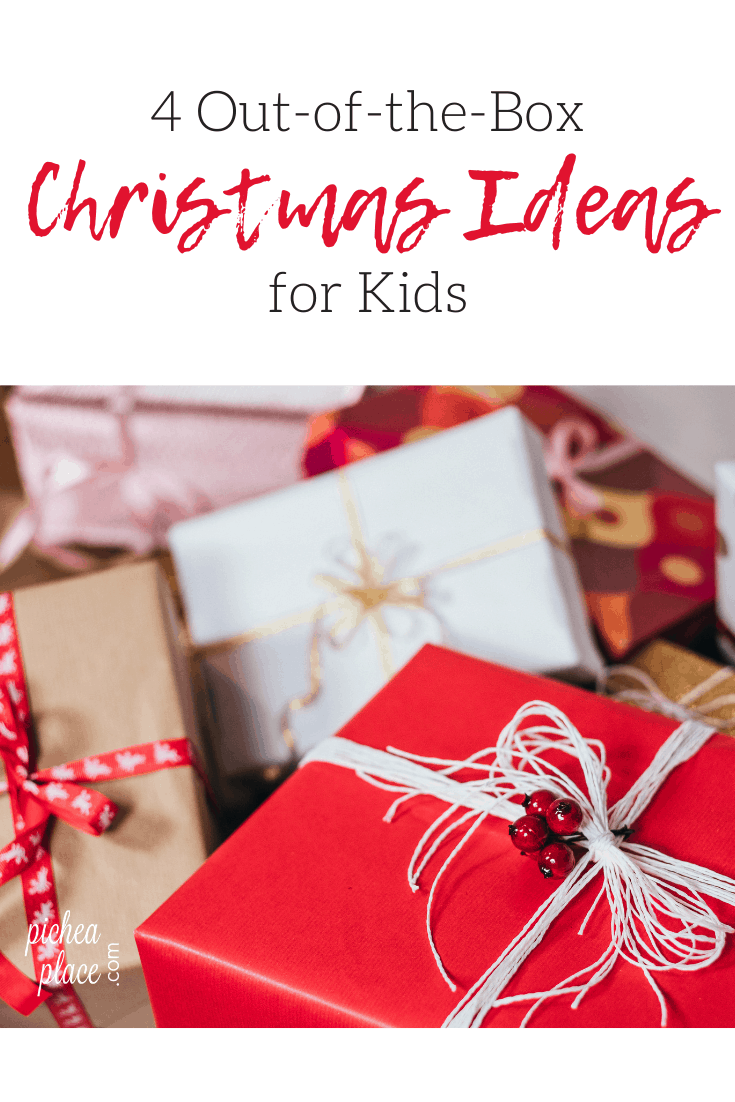 Give the Gift of a Membership
Last year, one of the biggest items on our Christmas wish list was a family membership to our local zoo. My grandparents blessed us with this item, and we were able to enjoy it all year long! [Click here to see some of our zoo adventures.]
We were also gifted with a membership to a semi-local art museum, and we bought ourselves a membership to a semi-local children's museum.

Memberships make a great out-of-the-box Christmas gift idea for kids!
Give the Gift of an Experience
One of the ways my parents made Christmas special for our family last year was to put together a Christmas gift package full of "experiences" in and around our "new" town. They gave us gift certificates for various venues around town:
going bowling
going to the movies
eating out at a local restaurant
shopping at the local toy store
These experiences allowed Christmas to last for our kids long after the tree came down.
Give the Gift of a class or Camp
Music Lessons
My friend Josh is a guitar teacher who says, "There was one gift that I received that has outlasted all the others and continues to add value to my life to this day, and that gift is the gift of music." Jenny has LOVED being able to take piano lessons over the past several years – it's been a joy to gift her with music lessons and watch her musical abilities grow!
Crafting Class
I've enjoyed being able to share some of my craft knowledge with Jenny over the past few years, but I know she would love to learn more about some of the crafts I've not mastered. A crafting class is a great way to help her learn more about a crafting technique!
Camp
There are so many different kinds of camps available for kids. Jenny was able to go to her first week of overnight summer camp this past summer and loved every moment of it. I've been looking at some local camps [search for camps in your area here] for her and David to attend this summer – sports camp, drama camps, etc. make a great Christmas gift idea!
Give the Gift of a Subscription
A monthly subscription is a fun way to keep the joy of Christmas alive every month of the year. My kids look forward to their favorite subscriptions arriving in the mail each month!
Magazines:
Pre-packaged Monthly Kits:
What's on YOUR kids' Christmas list this year?
—