Reading aloud with my kids is one of my new "intentional parenting" goals, and I recently found a list of 100 books to read with kids that I thought might be a good place to start.
When Jenny was little, I read aloud to her. She was (like myself) a bookaholic, and we would read together. I was never so excited as when she started reading on her own before age 3. I no longer had to sit and read entire books to her – she could read them on her own! And when her brothers came along, I let her be the one to read to them while I sat and listened.
I think my distaste for reading aloud comes from sitting in class and having to take turns reading aloud. I could never bear to read as slowly as the person reading aloud so when it came to be my turn to read, I had no idea where we were at in the book because I was several pages beyond that point.
While I'm not a big fan of reading aloud, I remember my mom doing it with us when we were kids and loving it. So when I came across this list of 100 books to read with your kids, I decided it was probably time to start being more intentional about reading with my kids.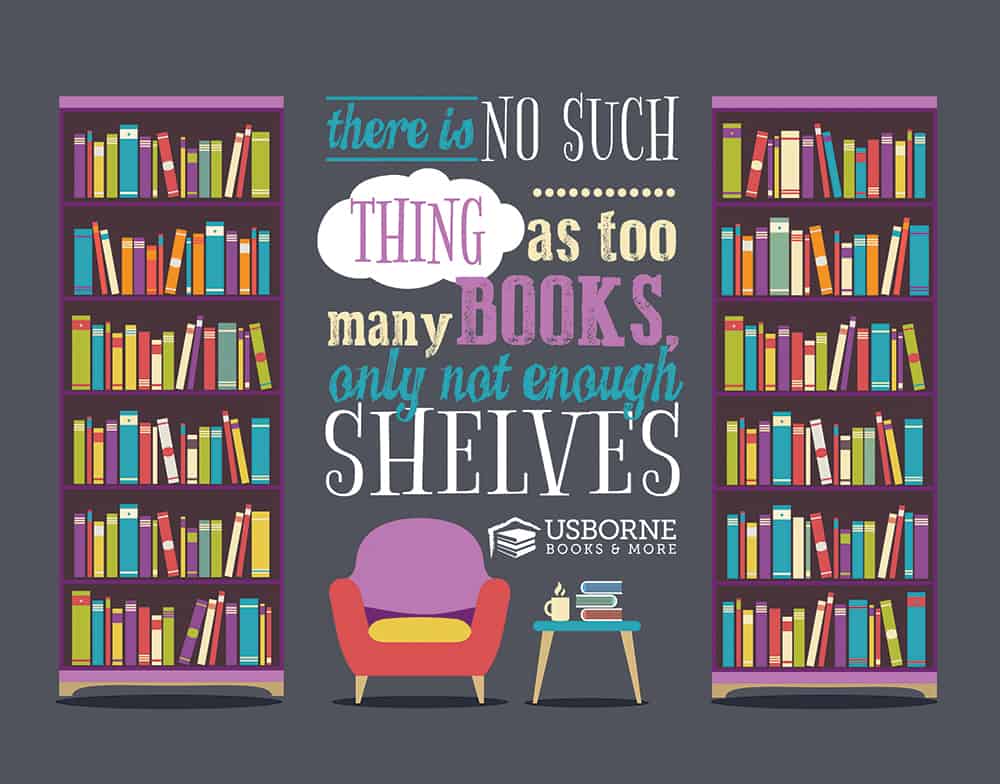 Related: Best Books for Kids
While Jenny has already read many of the books on this list (and has read some of them to David), there are many of my childhood favorites that she has not yet experienced, and I can't wait to introduce her to some of my favorite literary friends!
100 Books to Read With Your Kids
I'm looking forward to sharing this book with the kids and then borrowing a copy of the movie (when it comes out on DVD) to watch together!
David and Jenny were introduced to Alice's Adventures in Wonderland last year when I had the opportunity to review an interactive iBook. Jenny then checked a physical copy of the book out from the local library and read it.
Amelia Bedelia is one of our favorite characters. Jenny received several of these books as a gift a few years ago and has also cleaned off the library shelves. Recently she found a series of Amelia Bedelia in her younger years that she enjoys.
This is a series I definitely want to read with Jenny – she has started the first book on her Kindle Fire, but she got distracted and has not gone back to it. I think this series will be one of the ones we read together this winter!
This book was one of David's favorites for several months. We read it over and over and over again!
I'll have to double-check the age-appropriateness of this book, but I know Jenny will enjoy it as much as I did when I was younger.
I've never really been a Peter Rabbit fan, but Jenny read some of the stories to David last year and they seemed to like them well enough.
I just introduced Jenny to Betsy-Tacy earlier this month, and she loves the series!
Jenny was on a big Willy Wonka kick this past summer. She read all the books, and the (original) movie became a favorite for a few months.
I asked Jenny earlier this week if she'd read Charlotte's Web all the way through yet (I remembered her checking it out from the library last year). She couldn't remember finishing it, but both she and David love the cartoon version of the movie as much as my brother and I did as kids. I think she picked it up again this week at the library.
I don't know if Jenny has read this one yet, but both she and David are big fans of the DVD.
I remember reading Corduroy to Jenny and David. I'm excited to be able to introduce him to Chris soon.
I've been avoiding this series. I'm not sure it's one I want my kids reading. Thoughts?
I love this book. We had the opportunity to see a series of art pieces based on Mo Willems work last winter at a local art museum.
This is one of the most loved books in our entire home library. It was given to Jenny and she loved it well, but then David was obSEUSSed with it (and all things Dr. Seuss) as a preschooler, and it was read over and over and over again.
I had actually forgotten all about this series – I'll have to see if our local library has it. I think David would really enjoy it!
I remember really enjoying this book as a kid. I think Jenny might have read it last year – if not, we'll have to add it to our reading queue.
This is another well-loved book at our house. It's currently on Chris' bookshelf.
This one would be perfect for Christopher right now – it's a great book for toddlers!
This was my hands down, all-time favorite book growing up. I read it over and over and over again, and I was so disappointed by the movie when it came out. I wanted to be Harriett (minus the being "mean" and getting caught part) and carried my notebook around with me. I still remember "hiding" in the staircase trying to listen to conversations happening around the corner in the living room.
I love the entire Harry Potter series, and Jenny has been asking to read the books, but as the later books deal with some more mature and darker topics, we're going to wait until she's a bit older before allowing her to read them.
Jenny read the entire series of Little House on the Prairie last year and absolutely loved it. We even created some Little House Notebooking pages.
I love Little Women and I think this might be the first book that Jenny and I read together this fall/winter.
Jenny read Madeline (and the other Madeline books) last year. She loved it when she saw pictures on Instagram of the Goodwin family visiting Paris sights  (while studying French in France) that she'd read about in the books.
I introduced Jenny to Mrs. Piggle-Wiggle (another of my favorite literary characters) several years ago. She enjoyed the books but didn't have quite the same love for them as I remember having. Maybe David and Christopher will enjoy them more.
Oh Olivia. We read LOTS of Olivia when Jenny was a toddler/preschooler! She's a perfect friend for the daydreaming princess in your home.
Jenny read Pippi Longstocking last year, and I have yet to find a copy of the movie for her to watch (though I haven't really tried very hard).
I keep suggesting The Boxcar Children to Jenny when we're browsing at the library, but she hasn't shown interest yet. I grabbed a copy of The Turkey Heist for David last week, though, and he is loving them.
Jenny and David have pretty much outgrown Curious George, but we read lots of him a few years ago. Chris is starting to show an interest now, so I think we'll cycle back around soon.
I keep seeing Lois Lowry books on the shelf at the library, but as I didn't read them growing up (or at least I don't remember doing so), I haven't picked any up for Jenny yet. I think I may keep this one in mind to add to our reading queue.
I vaguely remember picking up the Pooh books several years ago to read with Jenny, but I don't remember actually reading them. We may have to pick them up from the library again.
I found an abridged version of the Jungle Book in the Dollar Spot at Target this summer, and Jenny read it in less than a day and really liked it. I'll have to pick up the unabridged version to read to all the kids.
The Chronicles of Narnia is a series that I definitely want to read with my kids. Jenny and I started reading The Lion, the Witch, and the Wardrobe together a few years ago, but I wasn't intentional about doing it regularly and we fell out of the habit.
Chris recently received a copy of this classic to add to his bookshelf. I loved it as a kid and am glad my kids are getting to enjoy it, too!
I love Beverly Cleary, and I've passed my love of Ramona to Jenny, but she hasn't shown interest in this particular title. I have a feeling David will be a different story in a few years.
Another of my favorites, I bought a copy of The Secret Garden for Jenny a few years ago and she devoured it much like I did as a kid.
While Jenny hasn't met Nancy Drew yet, she has fallen in love with Mandie – I bought her the entire series of Mandie for Christmas!
Jenny and I did an entire unit study on The Very Hungry Caterpillar during her preK/Kindergarten year of school. It was so much fun!
I'd never heard of this title, but reading the description on Amazon has me intrigued. I think I might "pre-read" this book before adding it to our reading queue.
I remember really wanting to like this book when I was about Jenny's age, but for some reason I never made it through the entire book. I'll have to try again with my kids.
Reading this and watching the movie with my kids will be a huge leap for me. I swore years ago that I would never visit Oz again. But, I think I might be able to handle the flying monkeys a bit better twenty-some years later.
I think I read this when I was younger, but I don't remember much about it. I'd like to see the movie (since Alexis Bledel is the lead actress, and I enjoyed her in Gilmore Girls), but since I have a "won't see the movie until I've read the book" rule for myself, I'll have to re-read the book first.
Shel Silverstein is one of my favorite poets, and this book is probably my favorite book of poems. I remember having to memorize and act out several of these poems in my sixth grade English class. I have a feeling I'll be having my kids do a similar assignment soon.
Our copy of Where the Wild Things Are is well-loved. This classic is a must for any children's bookshelf!
What books would you add to this list?
Need help keeping track of which books you've read with your kids? Download a FREE reading log here!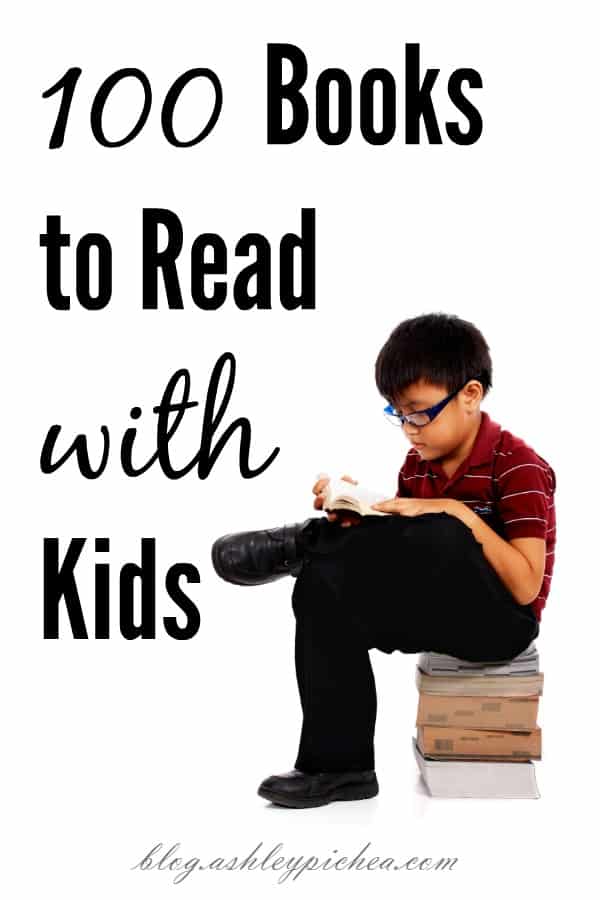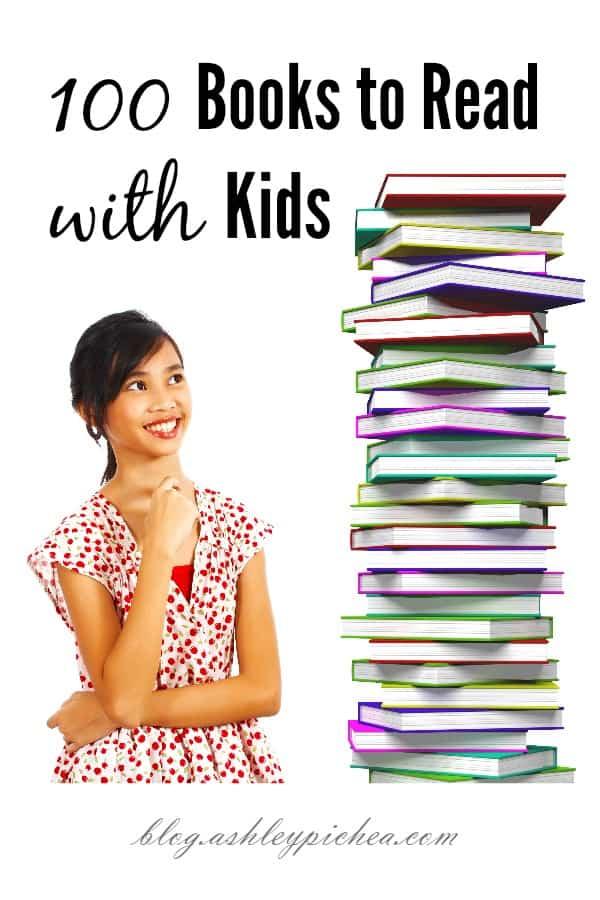 ---
This list was originally complied by the Amazon Book editors and can be found here.