When you can make gourmet caramel corn in ten minutes using only your microwave, you know you have a winning recipe! This easy gourmet microwave caramel corn recipe can be dressed up or down, depending on the occasion.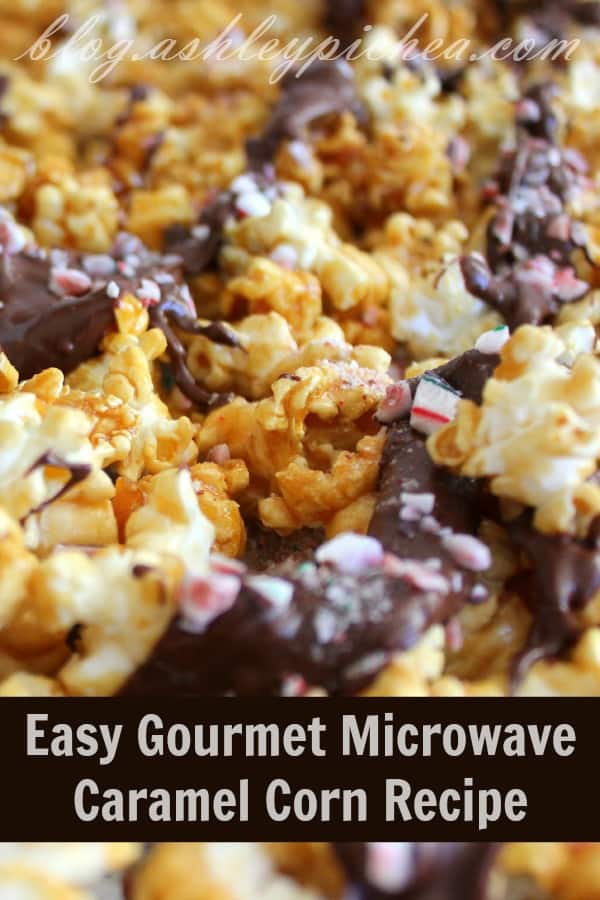 I got the basic microwave caramel corn recipe from my mom over a decade ago, and several years back, I decided to try "dressing it up" a bit, creating a gourmet caramel corn recipe. My alterations to the original recipe were a hit with my family, and I've never looked back.
Ingredients
The best part about this caramel corn recipe is that you can generally find all of the ingredients already in your pantry. The only one that I don't normally use in other recipes in the corn syrup, but I've started keeping it on hand specifically for this recipe.
2/3 cup of popcorn kernels and a brown paper lunch sack (or two bags of microwave popcorn)
Large brown paper grocery sack
Non-stick spray
1 stick of butter or margarine
1/4 cup of light corn syrup
1 cup brown sugar
1/2 tsp salt
1/2 tsp baking soda
2/3 cup of chocolate chips
2 candy canes (I used chocolate mint flavored ones)
Instructions
1. Pop your popcorn kernels. I put about 1/3 cup of kernels at a time in a brown paper lunch sack (fold the top twice) and use the "popcorn" setting on my microwave.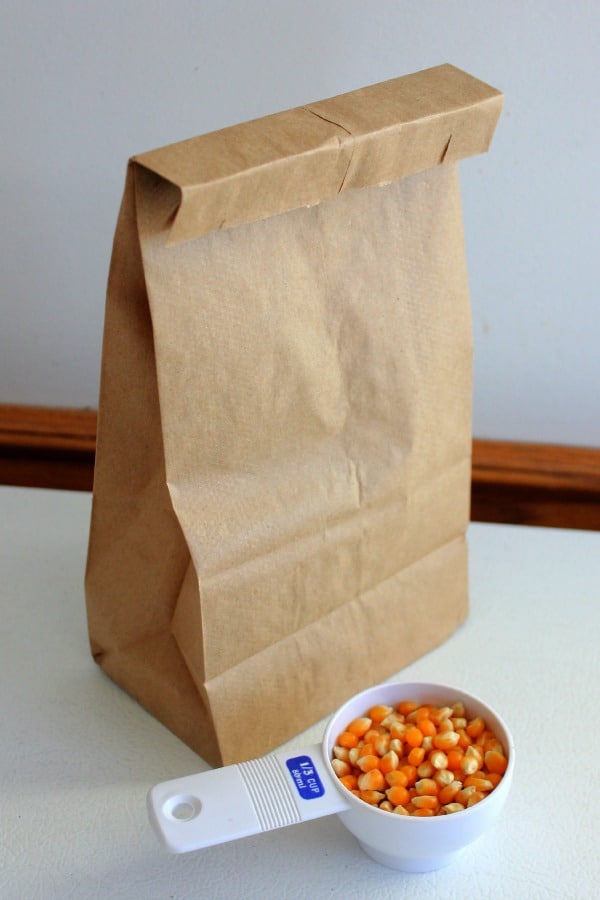 2. Spray a large brown paper grocery sack with non-stick spray.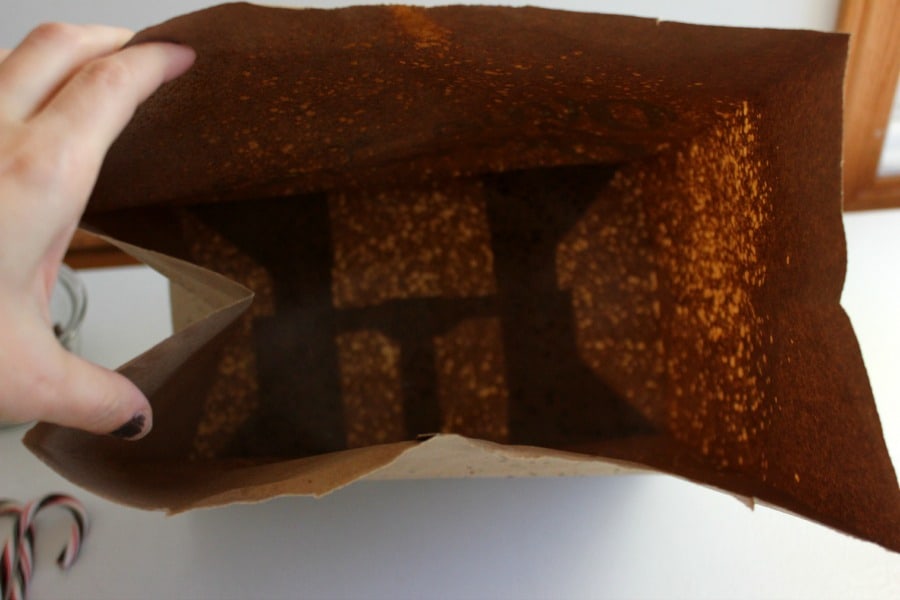 3. Dump the popped popcorn into the grocery sack.
**Tip: Attempt to get as many of the un-popped kernels out of the bag as possible to avoid crunching into one once you've "caramelized" the popcorn.**
4. In a microwaveable glass dish, dump the butter, sugar, corn syrup, and salt. Microwave the mixture 2-3 minutes (until bubbling) and stir.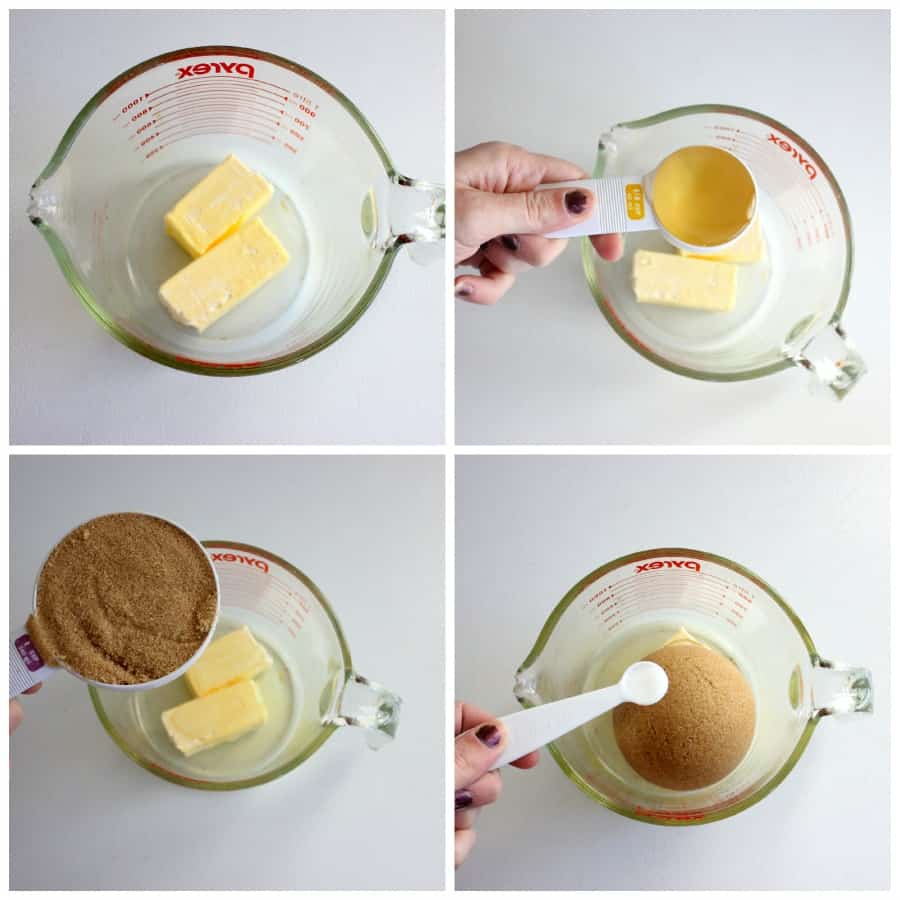 5. Add the baking soda to the hot now-liquid confection and stir. It should "foam up." [If the mixture fails to "foam," put it back in the microwave for 30-45 seconds.]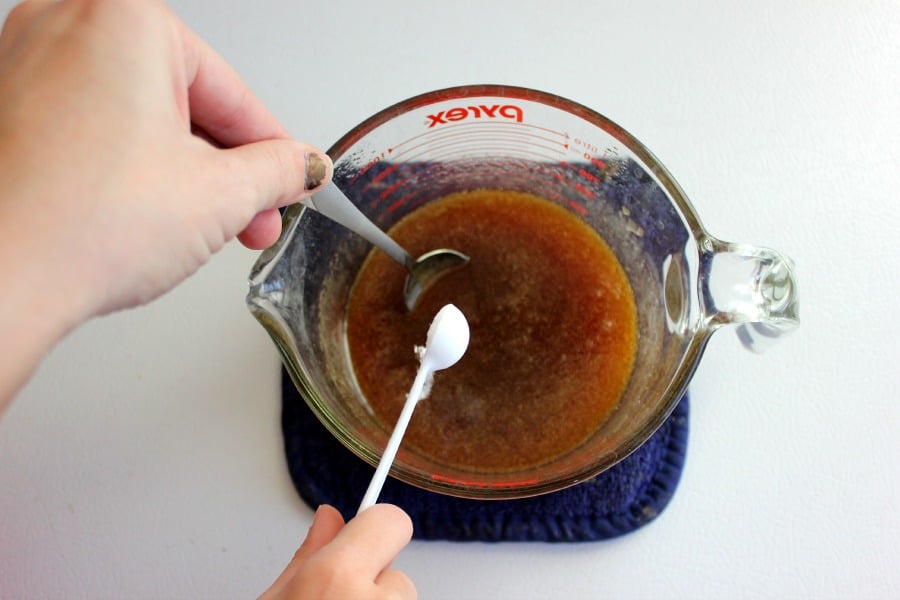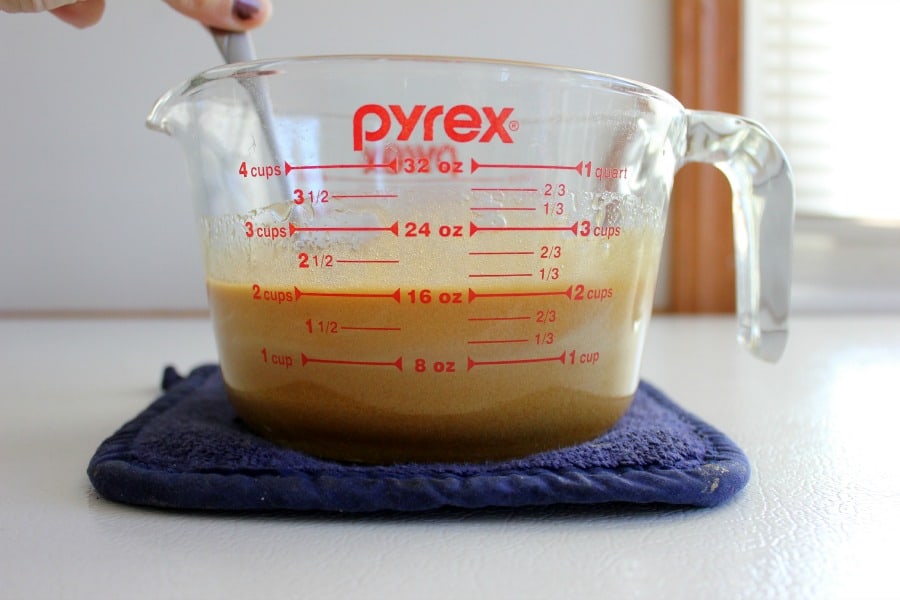 6. Once you have "foaming" caramel, pour it over the popped popcorn in the grocery sack. Fold the top over twice and shake.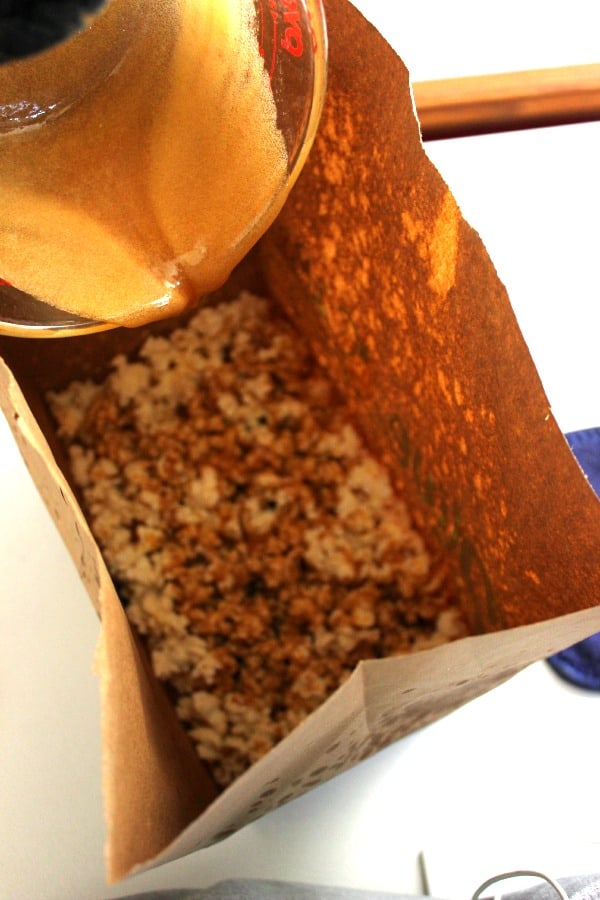 7. Put the grocery sack in the microwave for 60 seconds, shake and repeat. Microwave again for 30 seconds, then shake and repeat. [Total of 180 seconds of microwave time in the grocery sack.]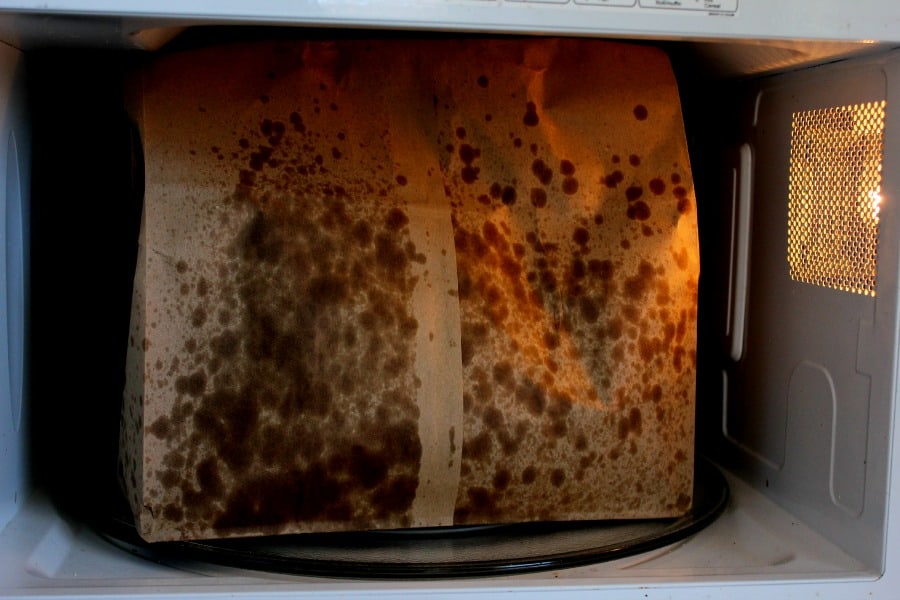 8. Pour the HOT caramel corn out onto cookie sheets to cool.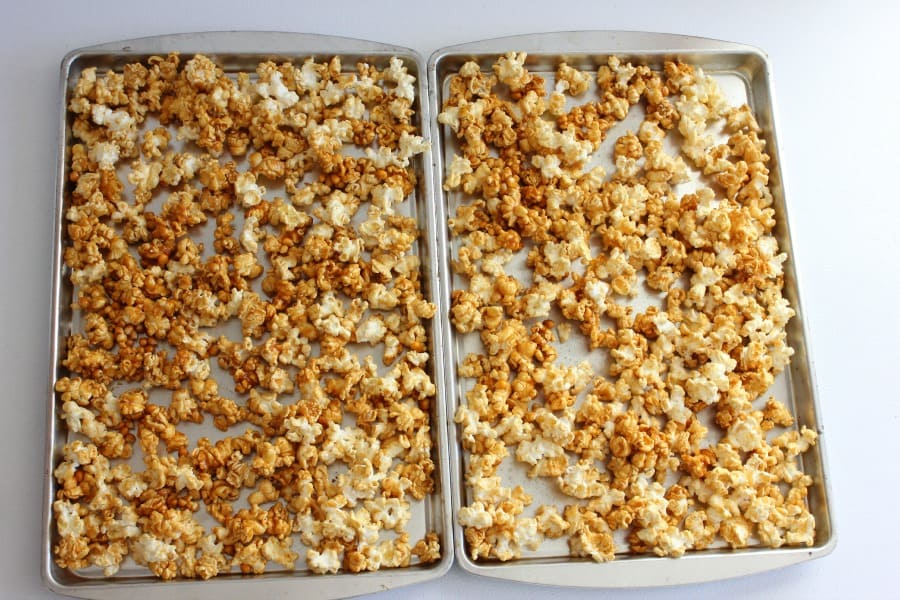 [If you don't want to make the caramel corn "gourmet," you can skip to step 12.]
9. Melt the chocolate chips in a small microwaveable glass dish – about 3 minutes on high.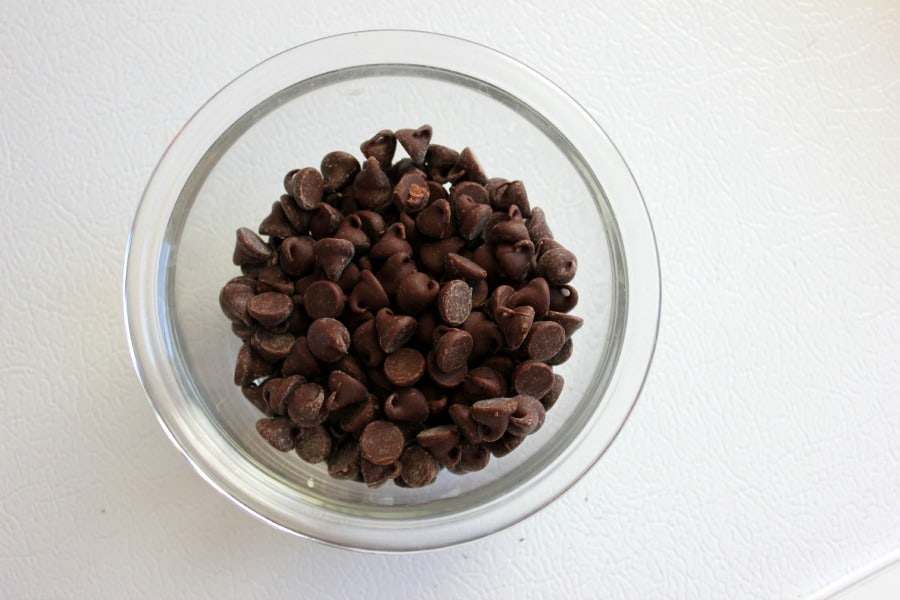 10. Smash the candy canes into tiny pieces/dust. [I use my Pamper Chef Food Chopper for ease of chopping and lack of mess.]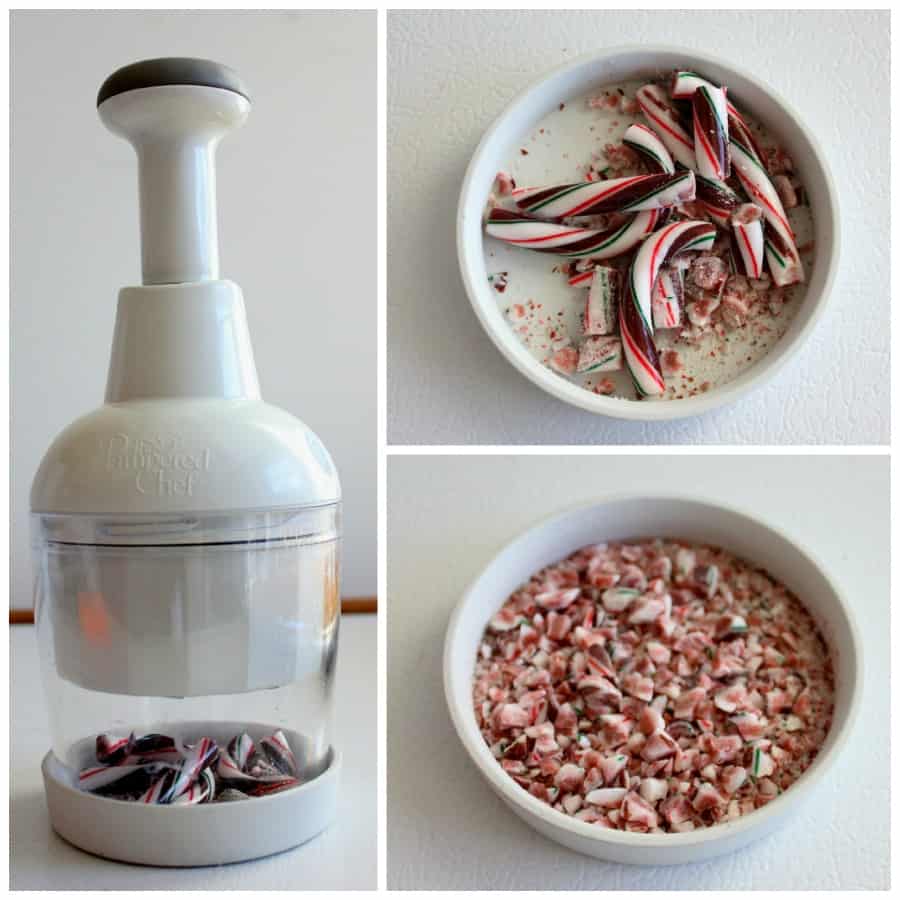 11. Drizzle the melted chocolate over the cooling caramel corn and sprinkle it with the candy cane pieces/dust.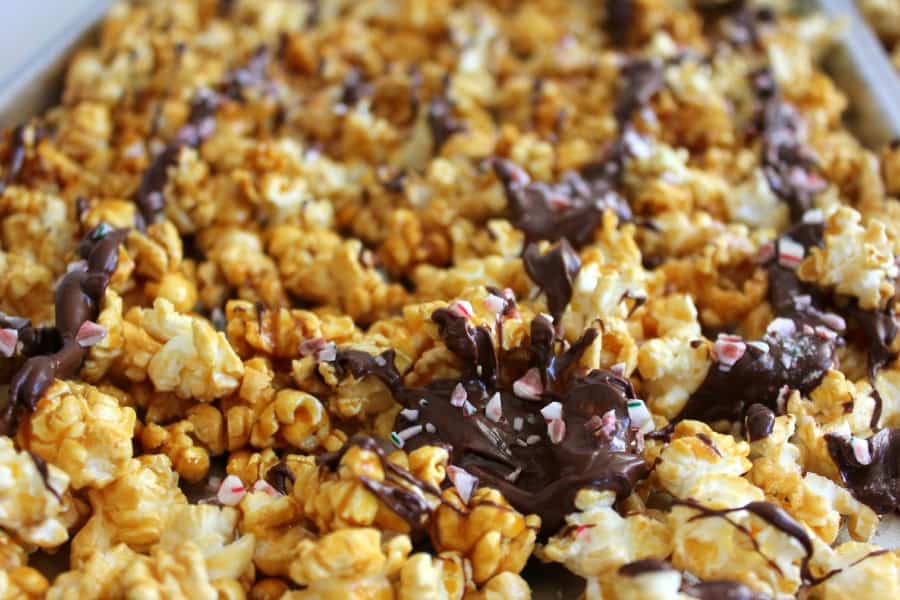 12. Once the caramel corn is completely cool and the chocolate has hardened, you can break it up with your hands and store in an airtight container.
This easy gourmet microwave caramel corn is a crowd-pleaser at holiday get-togethers and it makes a perfect gift for a hostess or for the "hard to buy for" person on your list.
—
I've joined several other bloggers to bring you the Holiday Sweets and Savory Treats Recipe Exchange.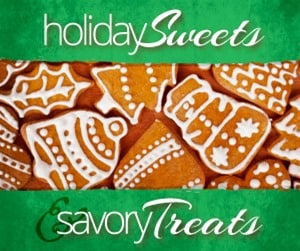 Check out these yummy recipes for holiday favorites:
Holiday Sweets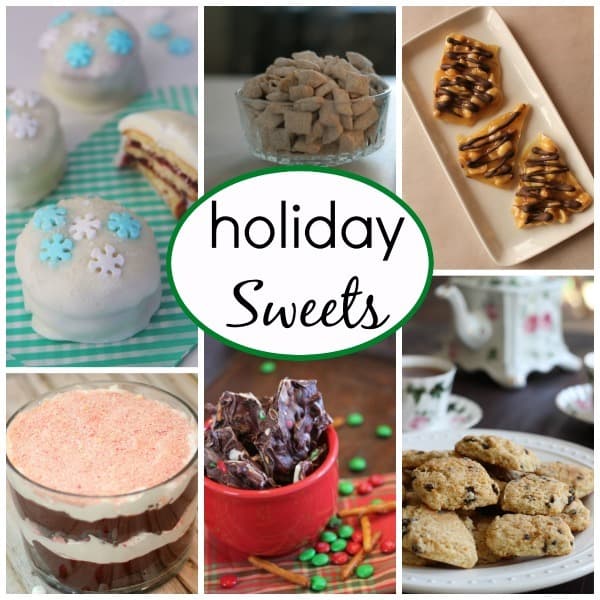 Savory Treats