When you're expecting your fifth baby, you don't really have extra time or extra money to spend on your bringing home baby checklist. Most of the "must have baby items" from prior pregnancies are no longer deemed worthy of your attention. As an experienced mom, I've managed to streamline the few items you need that have proven to be good for baby and provide peace of mind for parents.
This is a sponsored conversation on behalf of Luvs at Walmart. All opinions are my own.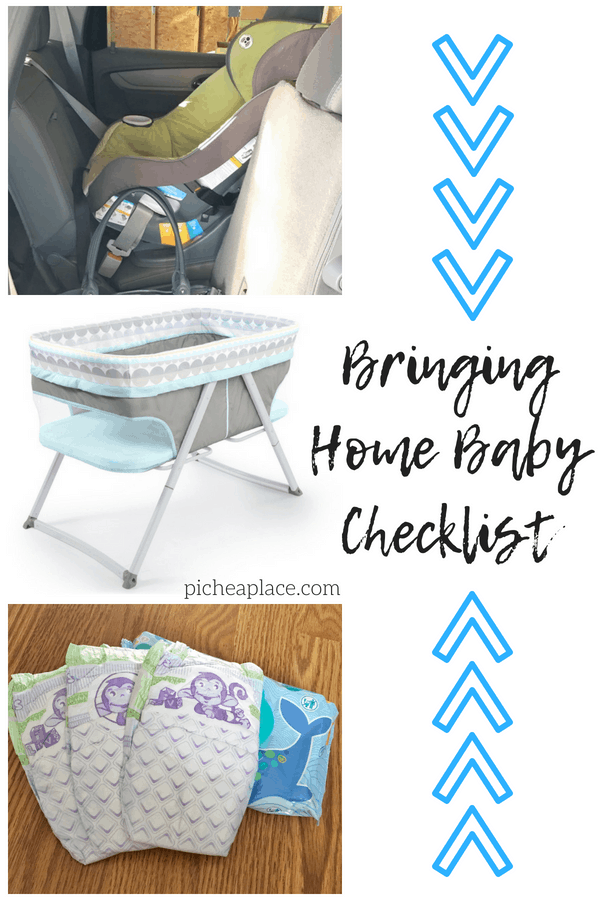 My Bringing Home Baby Checklist
As we've been preparing to bring home baby number five (any day now!), I've been thinking about all the non-essentials that I *had* to have with babies one through four. And I've realized I could have done without a lot of them.
Here are the three things, though, that I definitely don't want to be without when bringing home baby number five…
Car Seat
Since they won't let you leave the hospital without one, a car seat is a must for bringing home baby. But with so many different options available, which style should you get?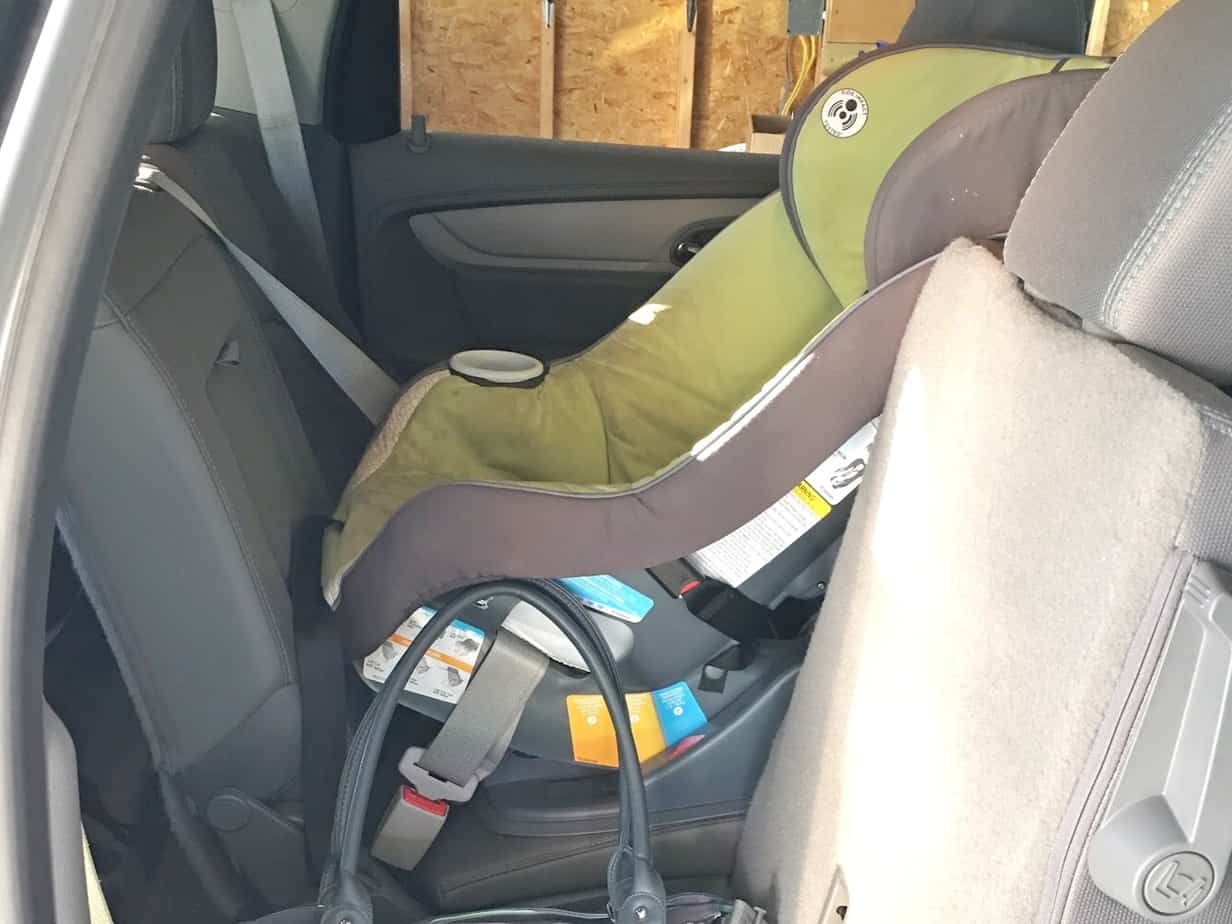 With my first two babies, I used an infant carrier. It had a base that stayed secured in our vehicle, while the carrier itself made it easy to take them in and out while still contained.
As they were both born during the cold weather months (January and late September), the ability to get them in and out of the vehicle without having to bundle/unbundle them was incredibly handy.
My second two babies were both warm weather babies (May and April), and I preferred to "wear" them when we were out and about. They both used a convertible car seat from birth.
With baby number five due any day (late August/early September), I've been debating which type of car seat I'll use: infant carrier or convertible. I think I'm leaning towards convertible for now, with the possibility of switching to an infant carrier as the weather turns cold.
For me, the ability to be "hands free" with baby-wearing outweighs the possible inconvenience of waking a sleeping baby when transferring between the car seat and baby wearing wrap.
Space Saving Safe Sleep Solution
With my previous babies, I had a bassinet set up in my bedroom for the first couple of months. The trouble with that? The babies rarely stayed *in* the bassinet during the night, creating a potentially unsafe sleeping arrangement, and the bassinet just took up valuable space in my bedroom.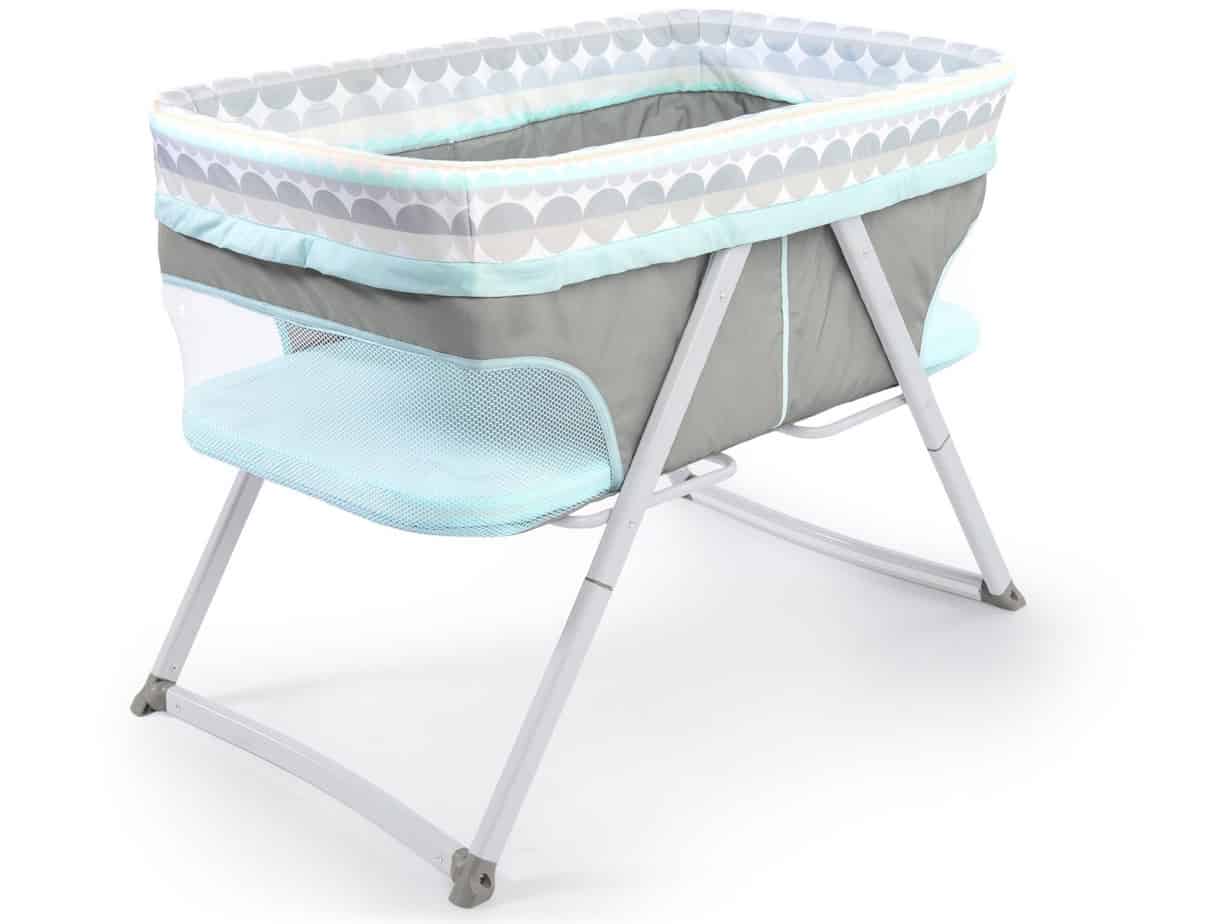 This time around, I've purchased a baby sleeper that will allow me to safely have the baby right next to me until he is ready to transfer to his crib without taking up too much space in the room.
Baby sleeping safety is not to be taken lightly.
Remember these basic sleep safety tips:
Place your baby on their back, in a crib, bassinet, or pack-n-play for every sleep time.
Use a firm mattress with a tightly fitted sheet.
Keep baby's sleep space clutter free – no pillows, blankets or toys.
Avoid covering baby's head or overheating. Instead of a blanket, consider using a sleep sack, wearable blanket or footed sleeper to keep baby warm.
Remind everyone who cares for your baby, including babysitters and family members, how to keep baby safe while sleeping.
Multiple Diaper Changing Stations
Being a busy mom of five means being constantly on-the-go. And that means needing to have multiple diapering stations strewn throughout the house and in the vehicle.
You never know where you'll be when baby needs to be changed!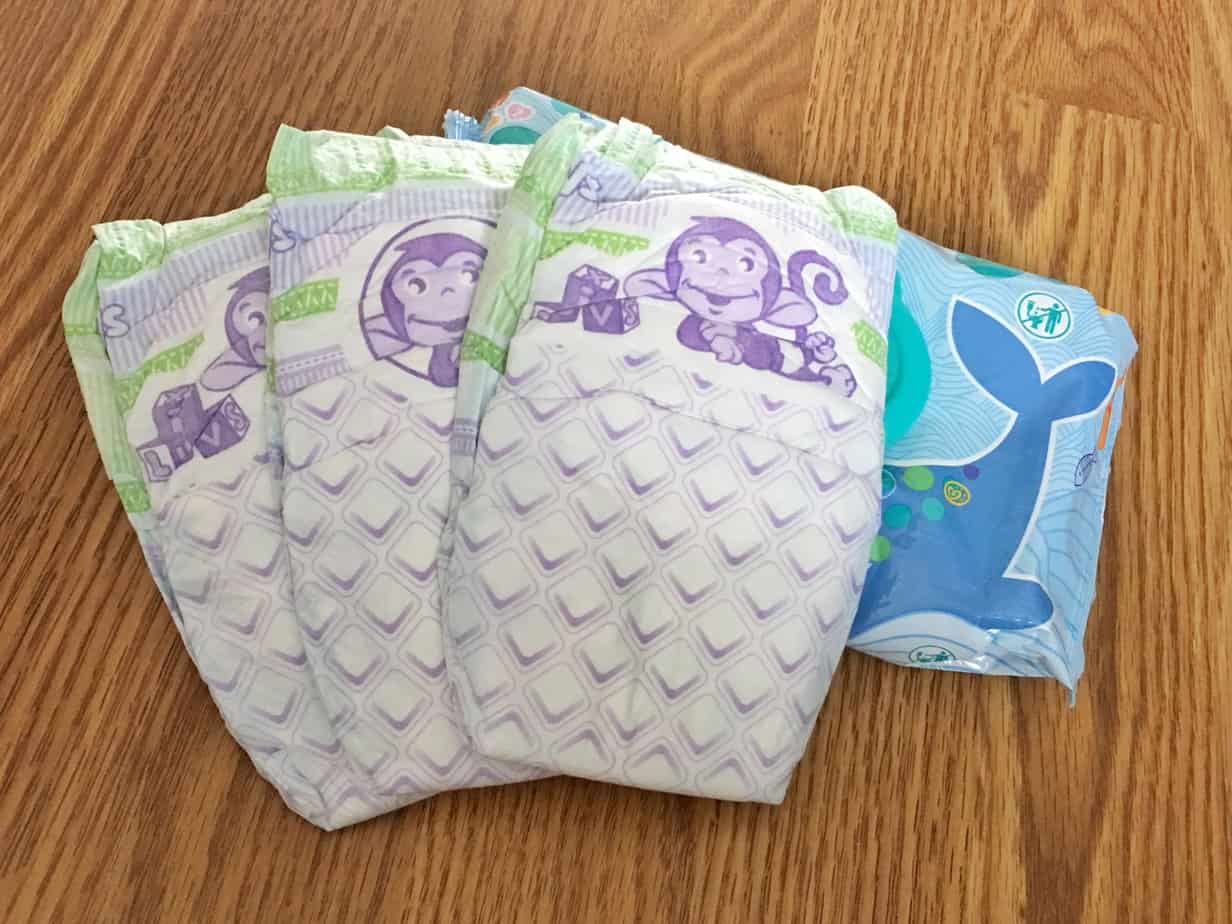 Also, being an experienced mom of five, I've used lots of different diaper brands (and even ventured into the world of cloth diapers with one baby). This time around, I'm choosing Luvs… and I stocked up at Walmart last week!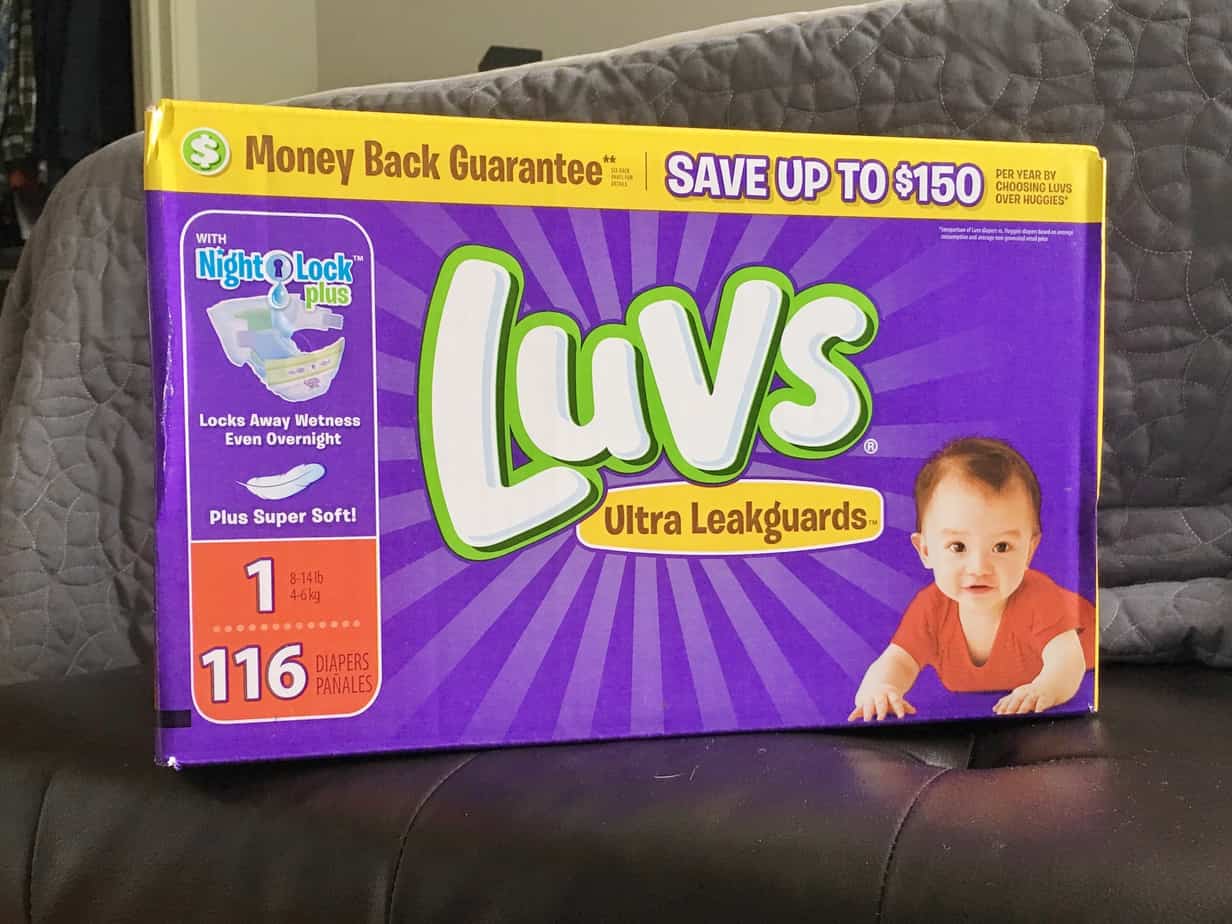 Luvs, which provides Ultra Leakguard protection, affordable prices, *and* a money back guarantee has proven itself to be a reliable brand. It's no wonder Luvs has become the official diaper of experienced parents!
Take advantage of the brandSAVER coupon in the 8/26/18 Sunday paper to save $2 off two bags or one box of Luvs diapers at Walmart!
Each of my diaper changing stations will be stocked with Luvs diapers, wipes, and other diapering essentials (like extra onesies, diaper baggies, and butt paste).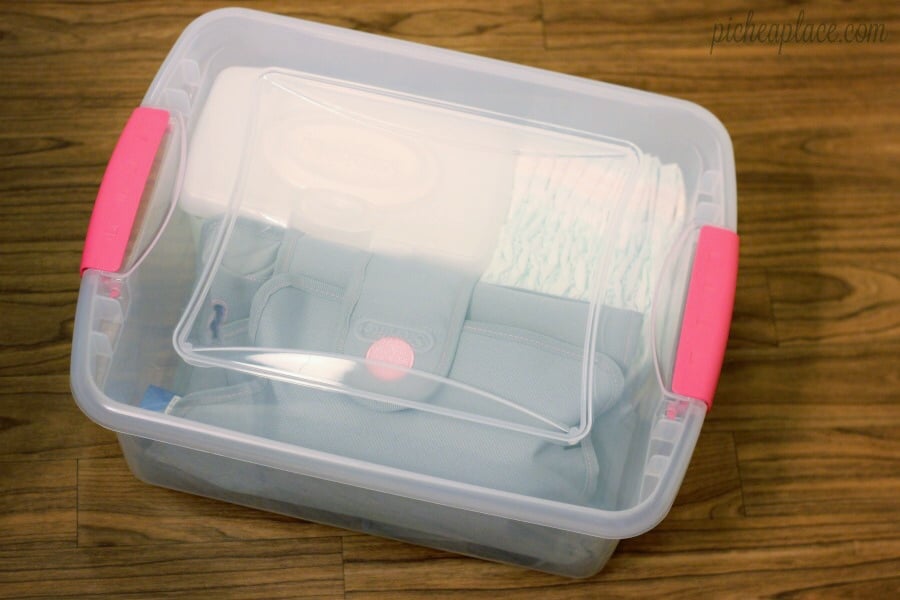 What's on Your Bringing Home Baby Checklist?
Did I miss any must have essentials for bringing home baby? What would you include?
This is a sponsored conversation written by me on behalf of Luvs at Walmart. The opinions and text are all mine.