This shop has been compensated by Collective Bias, Inc. and its advertiser. All opinions are mine alone. #NatureMadePrenatalDHA #CollectiveBias
---
As a busy mom, proper nutrition is a struggle for me. Too often my focus is on making sure my kids are eating well and getting adequate supplements, and I neglect my own nutritional needs. But when I'm pregnant (or trying to get pregnant), I make an intentional effort to step up my game. I know it's important to nurture myself and my baby from the inside out through healthy eating and taking the best prenatal vitamins.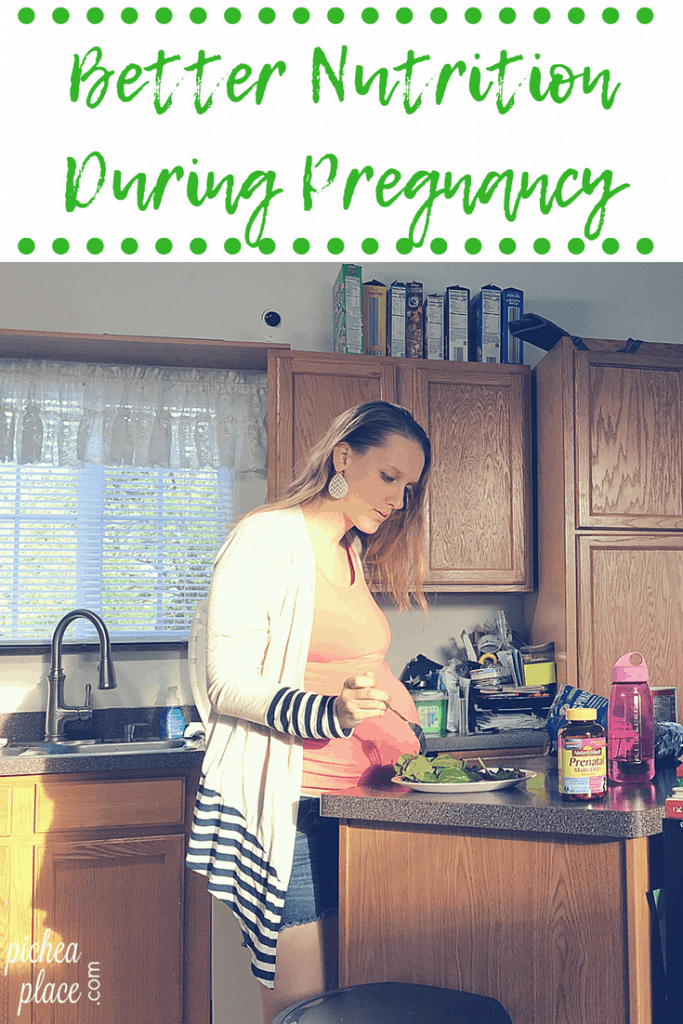 Better Nutrition During Pregnancy Starts with Healthy Eating
Eating healthy when you're a busy mom already caring for multiple children and a busy family can be a challenge. While I'm good about getting a high-protein breakfast most mornings, the rest of the day can be hit and miss.
Having a list of easy & healthy meal ideas on hand (and the ingredients to throw them together) is a must for me to be sure to eat healthy during pregnancy.
Since lunch is one of my biggest challenges, I try to stock up on healthy meal ingredients at Sam's Club that I can throw together for a quick and nutrient-rich meal.
Spinach Almond Raisin Salad
One of my favorite healthy lunch ideas is an easy Spinach Almond Raisin Salad.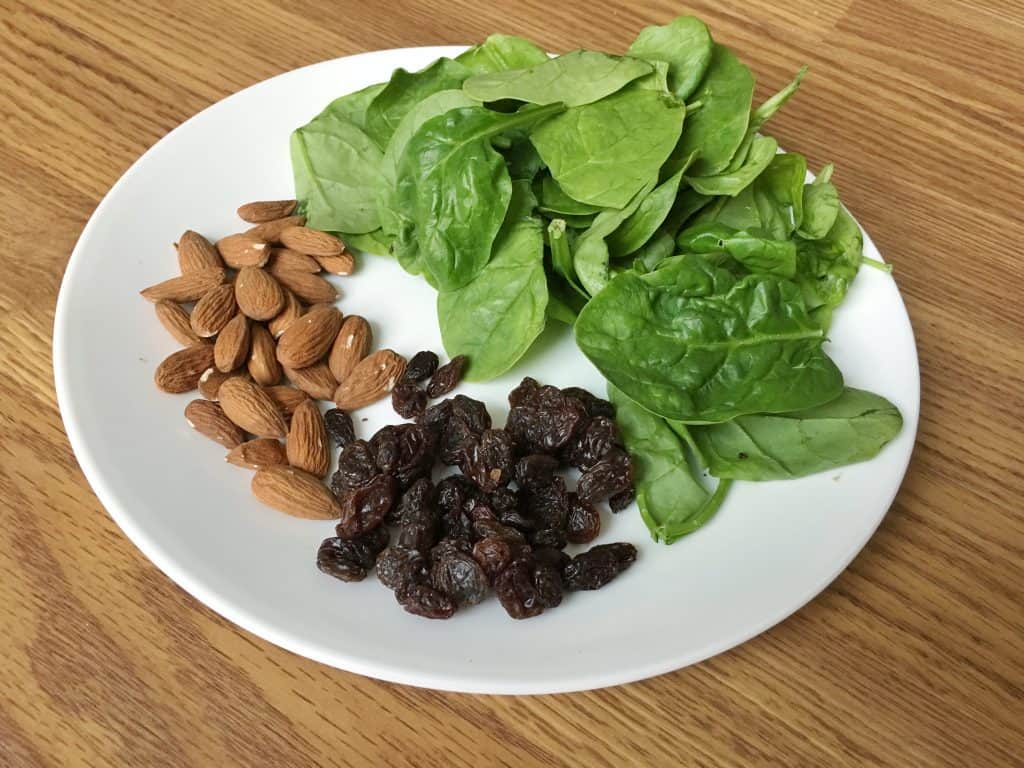 Rich in essential nutrients, this salad starts with a base of baby spinach, almonds, and raisins.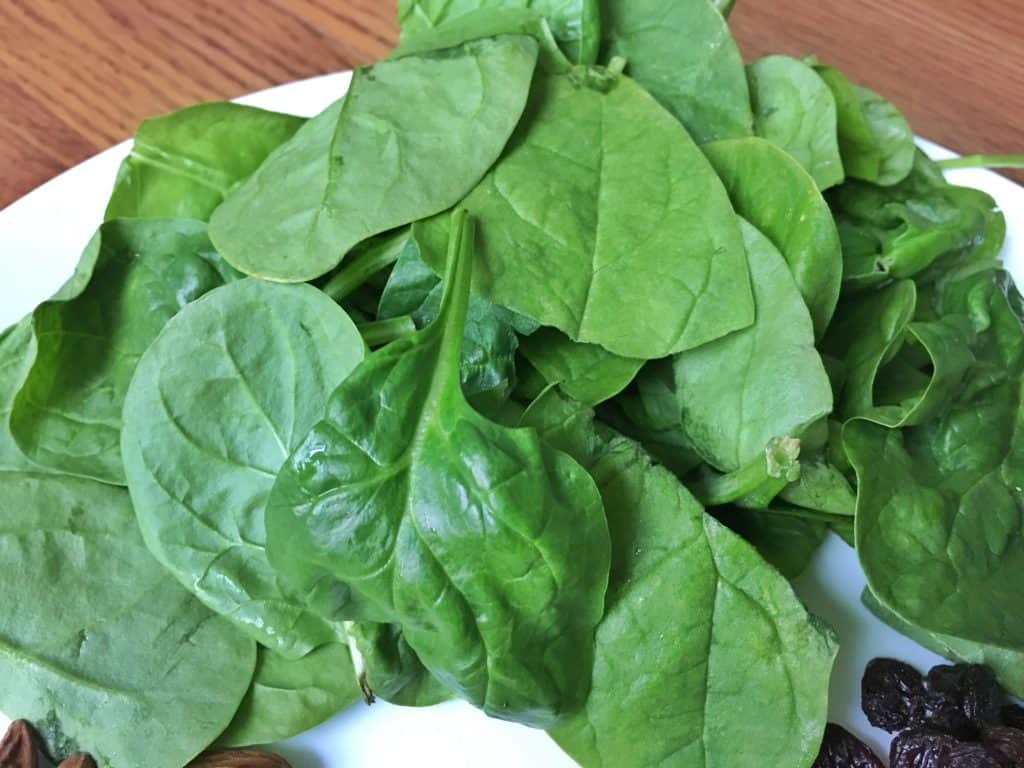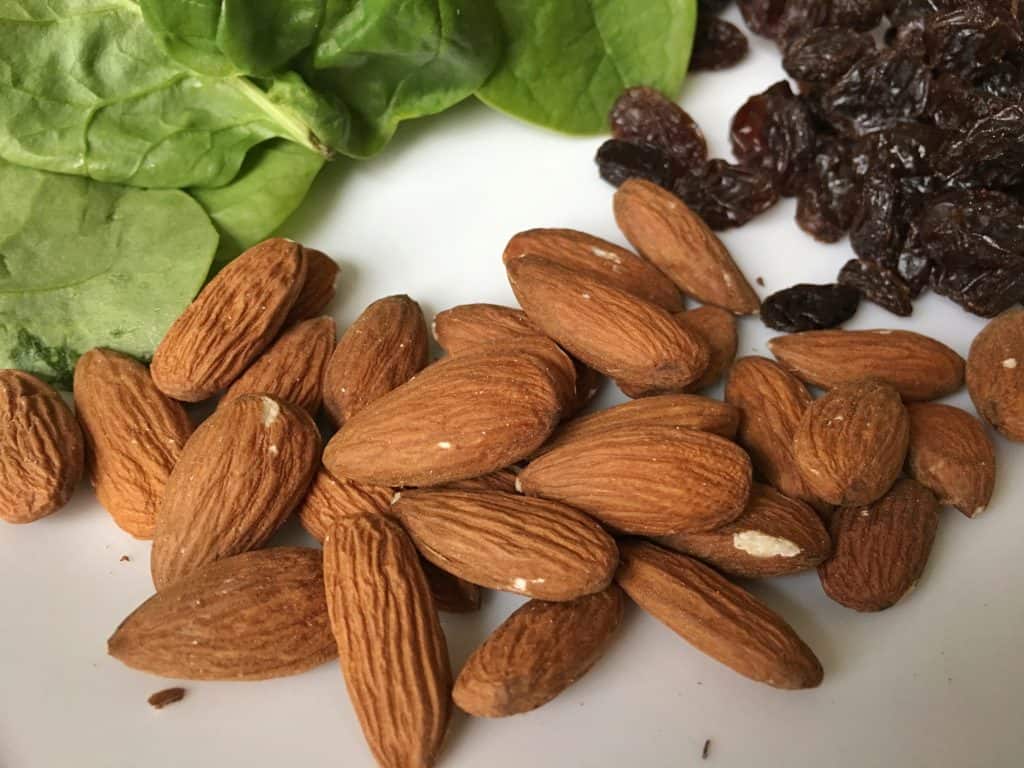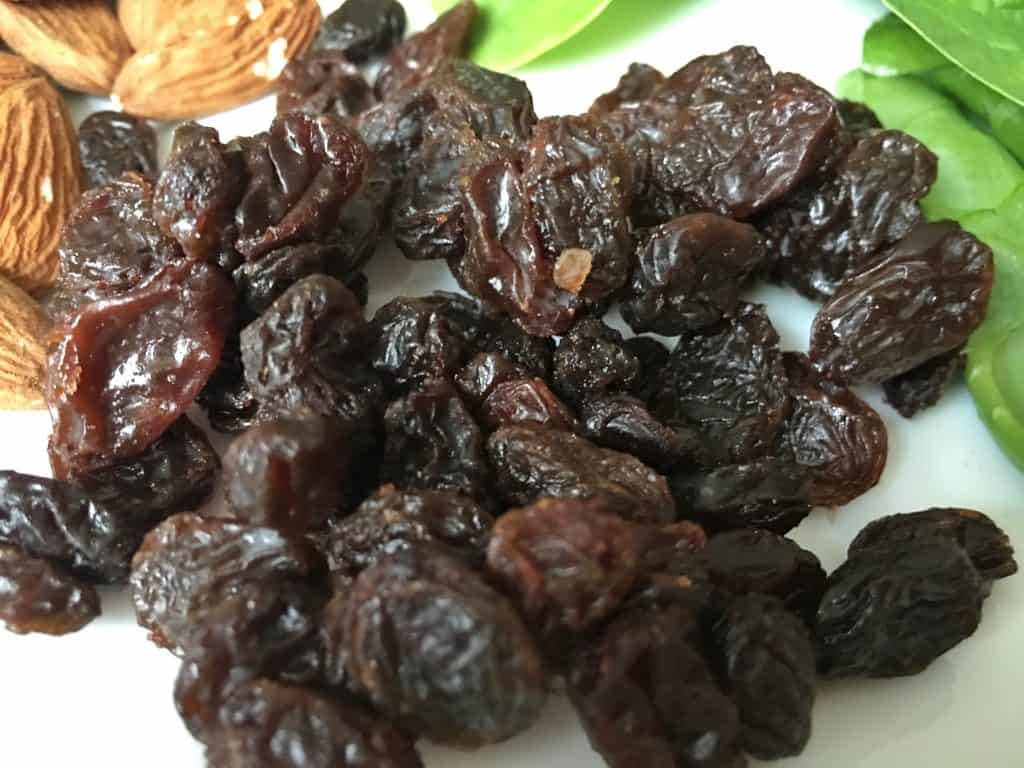 I generally don't measure my salad ingredients – just toss a handful or two of each onto a plate or in a bowl.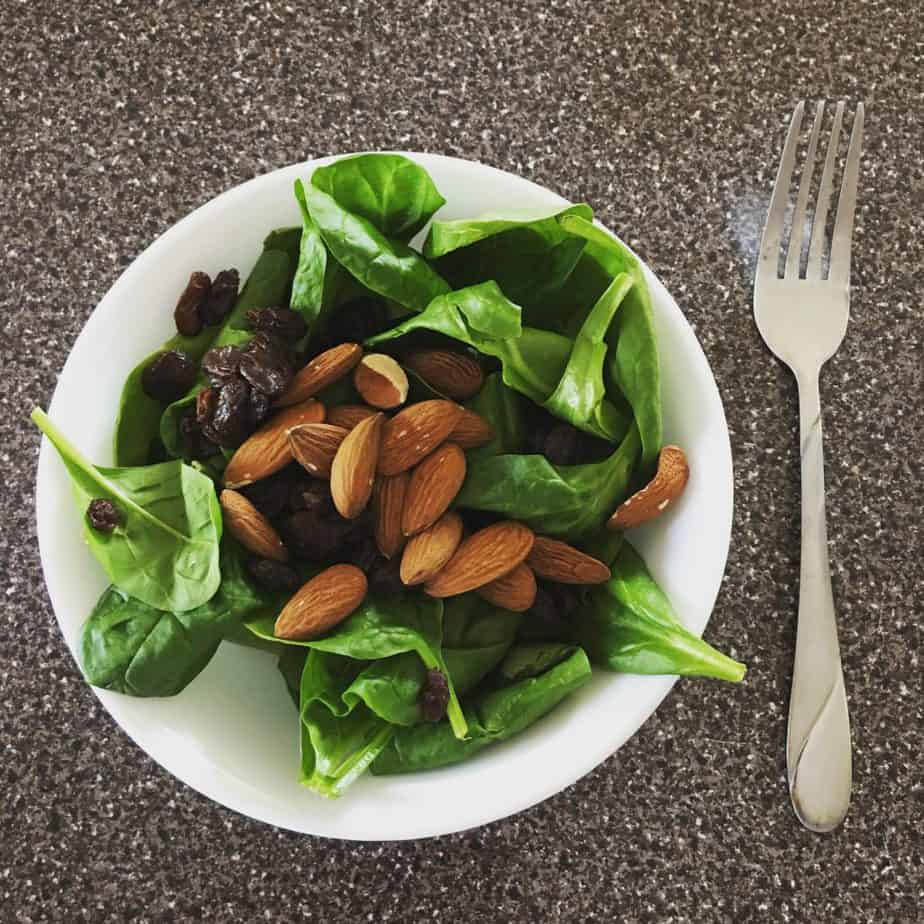 If you want, you can add additional ingredients. I often like to add some extra protein (chicken) and a drizzle of salad dressing (or BBQ sauce, if I add chicken).
I can throw together this salad in a matter of minutes, making it easier for me to eat healthy during pregnancy!
Better Nutrition During Pregnancy Includes the Best Prenatal Vitamins
No matter how healthy you manage to eat, you're probably missing a key nutrient or two. And when you're pregnant, the amount of nutrient resources your baby steals from your body can leave you depleted. That's why it's so crucial to take a prenatal vitamin.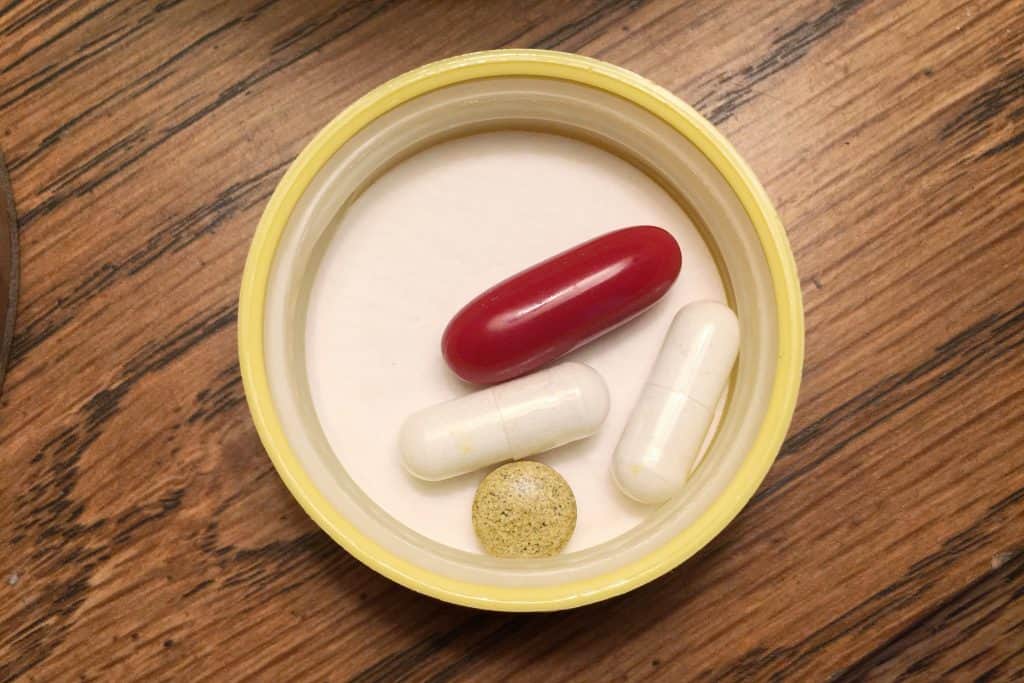 A prenatal vitamin differs from a typical adult multivitamin as it generally contains more iron and folic acid. Calcium and Vitamin D are also important components of a quality prenatal vitamin.
Iron supports the baby's growth and development while preventing anemia – low red blood cell count.†
Folic acid helps to prevent neural tube defects – serious abnormalities of the brain and spinal cord.†
Calcium & Vitamin D are important for bone growth and strength.†
It's recommended that you begin taking a prenatal vitamin as early as six months before you start trying to conceive. Some of the nutrients and minerals are used during the first month of pregnancy – often before you even know you're pregnant. Give your baby the best possible healthy start you can!
Best Prenatal Vitamins
As this is my fifth pregnancy over a twelve year span, I've taken many different prenatal vitamins. Some were over-the-counter while others were prescribed by my doctors. But the best prenatal vitamins I've taken are definitely Nature Made® Prenatal Multi + DHA (200mg) 150ct. soft gels which are available at Sam's Club!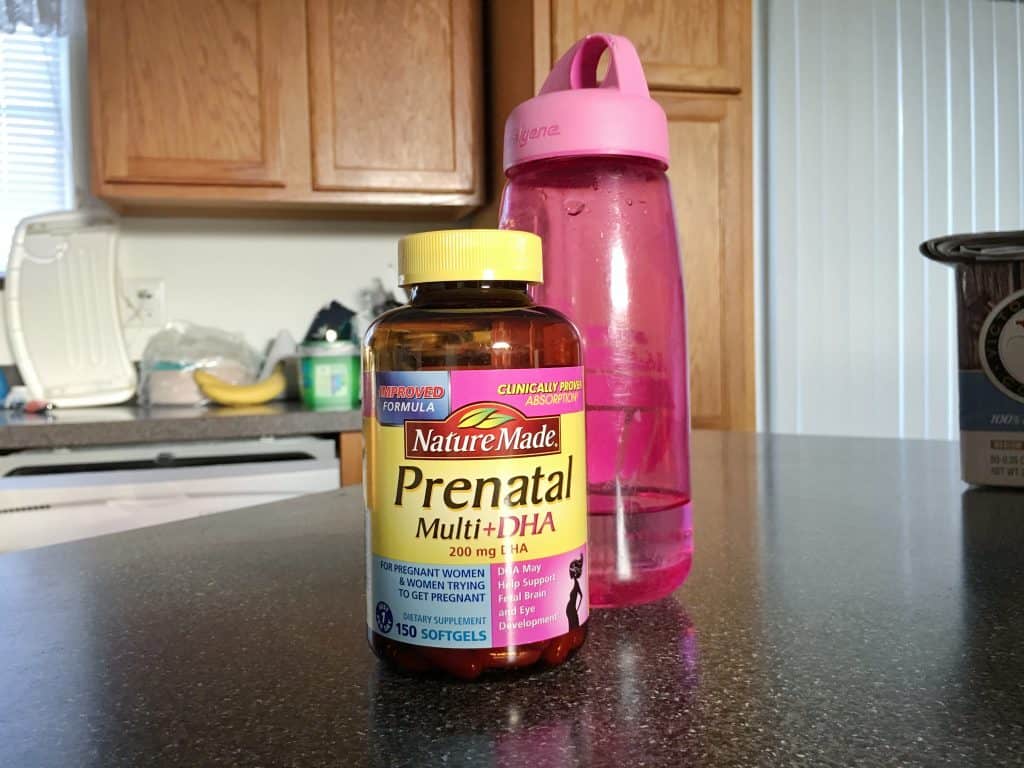 Why I love Nature Made® Prenatal Multi + DHA (200mg) 150ct. soft gels:
high quality standards – made from the best ingredients under a strict manufacturing process
clinically proven absorption of folic acid and iron (a key for me!)
easy-to-swallow soft gels, taken only once a day (easy to remember)
provide essential vitamins and minerals (before and during pregnancy) including Folic Acid, Calcium, Iron, Magnesium, Iodine, Vitamin B12, and Vitamin D3†
provide 200mg DHA which may help support fetal brain and eye development †
free from synthetic dyes, yeast/starch, artificial flavors, and gluten
Nature Made® is the #1 Pharmacist recommended vitamin and supplement brand*
Best Prenatal Vitamins at Sam's Club
I recently found Nature Made® Prenatal Multi + DHA (200mg) 150ct. soft gels at my local Sam's Club when I was there stocking on up on other household essentials.
As a busy mom, I love having a Sam's Club membership. Being able to grab the bulk paper products, toiletries, nutritional supplements, seasonal items, groceries, office supplies, and more I need for my growing family in one stop saves me time and money!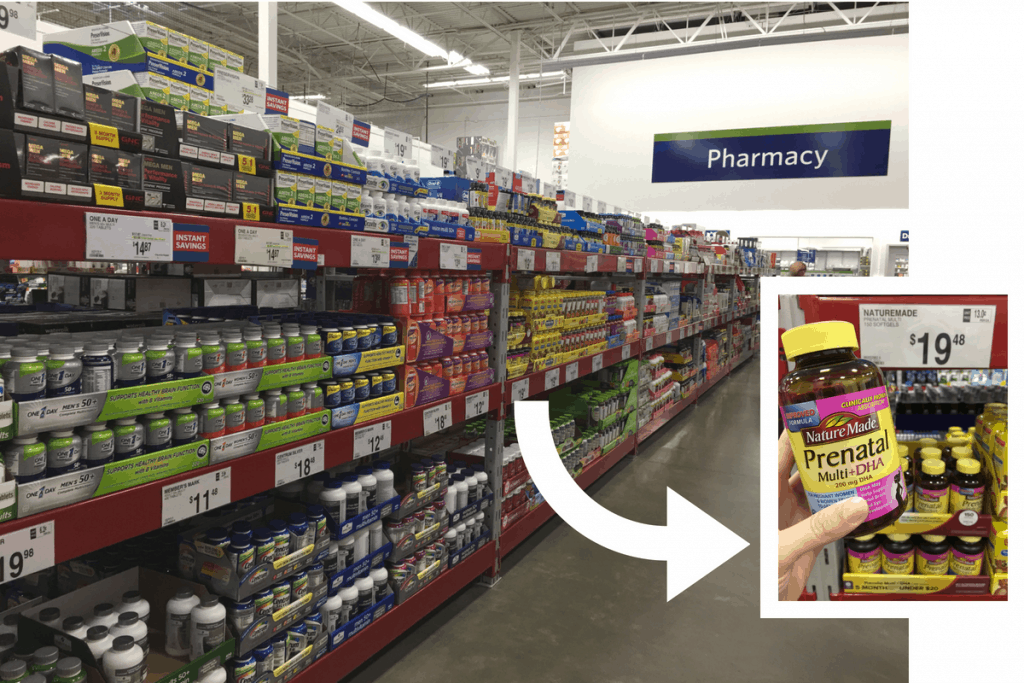 Be sure to grab a 5-month supply of Nature Made® Prenatal Multi + DHA (200mg) 150ct. soft gels on your next trip to Sam's Club!
Better Nutrition During Pregnancy: Healthy Eating + Best Prenatal Vitamins
Remember, taking the best prenatal vitamins are a complement, not a substitute, for healthy eating during pregnancy. Combining the two will provide the best possible nutrition for you and your growing baby!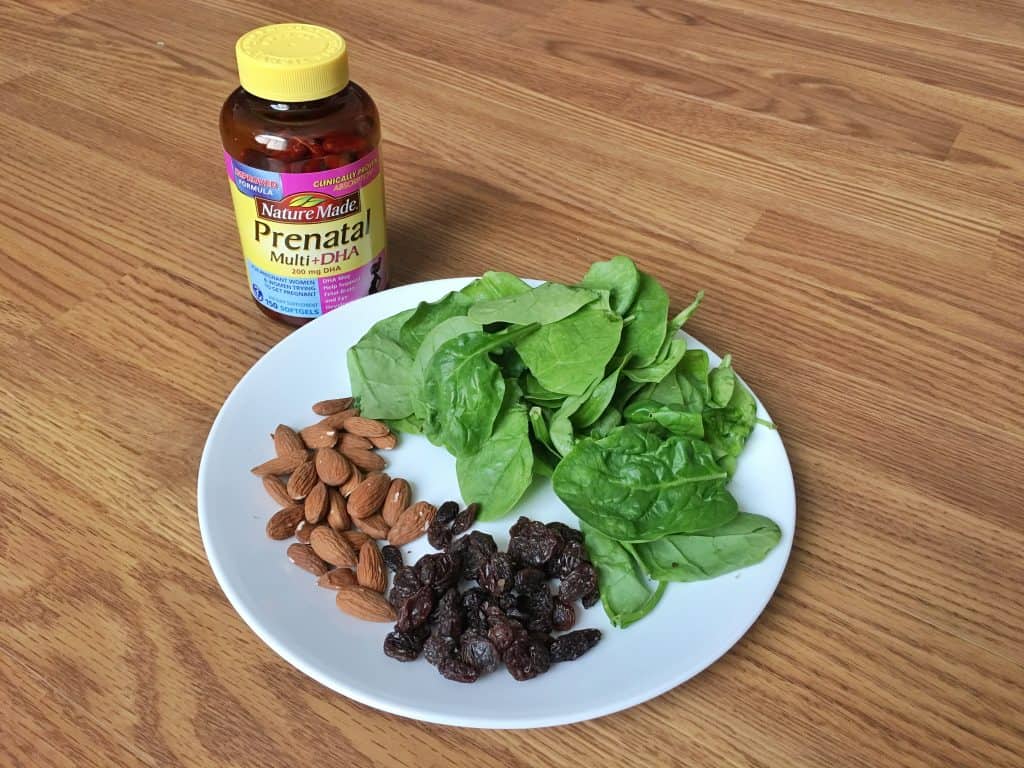 † These statements have not been evaluated by the Food and Drug Administration. These products are not intended to diagnose, treat, cure or prevent any disease.
*Based on a survey of pharmacists who recommend branded vitamins and supplements.