Traveling as a family is one of our favorite ways to create memories together. We try to plan at least one big family "get away" each year (or several smaller ones) in order to get away from the every day and connect as a family. These are just a few of our family travel tips to help you make the most of your next family vacation. #TravelForReal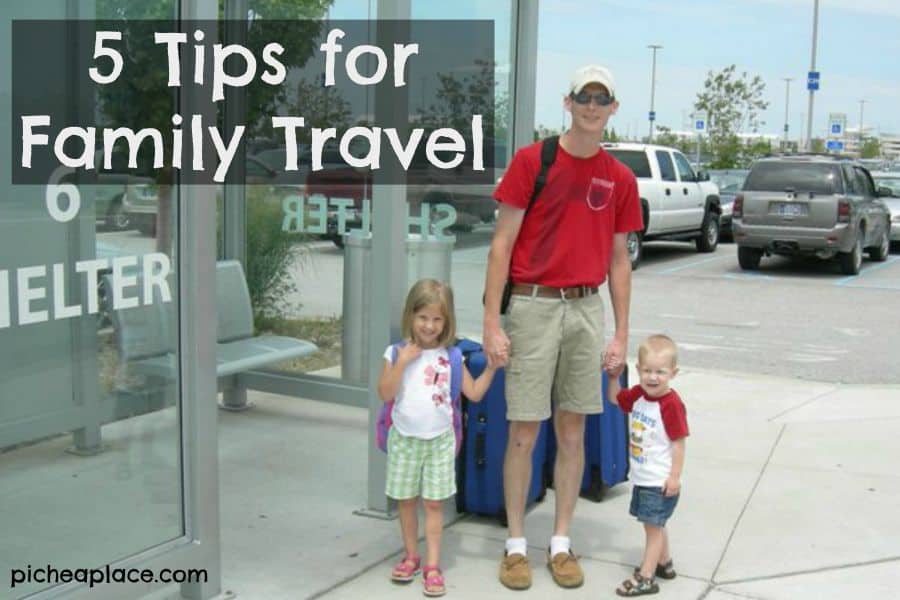 Tips for Family Travel
1. Take Fun Along
Whether you're driving, flying, or taking a train, getting to your destination will take some time. Don't allow this travel time to become a negative point of your family vacation. Plan ahead and bring along some fun for the trip.
If we're driving to our destination, we will often bring along our personal DVD players, headphones, and lots of DVDs. The kids' Kindle Fires, loaded with lots of great eBooks to read, are also a popular car ride entertainment choice. While we enjoy electronics in the car, we also make sure to have some screen-free time with puzzles and games, books, and our car ride activity boxes.
Flying makes our travel entertainment options a bit more limited, due to limited space in our carry-ons, but we like to take along a tablet with movies as well as some travel games and small toys.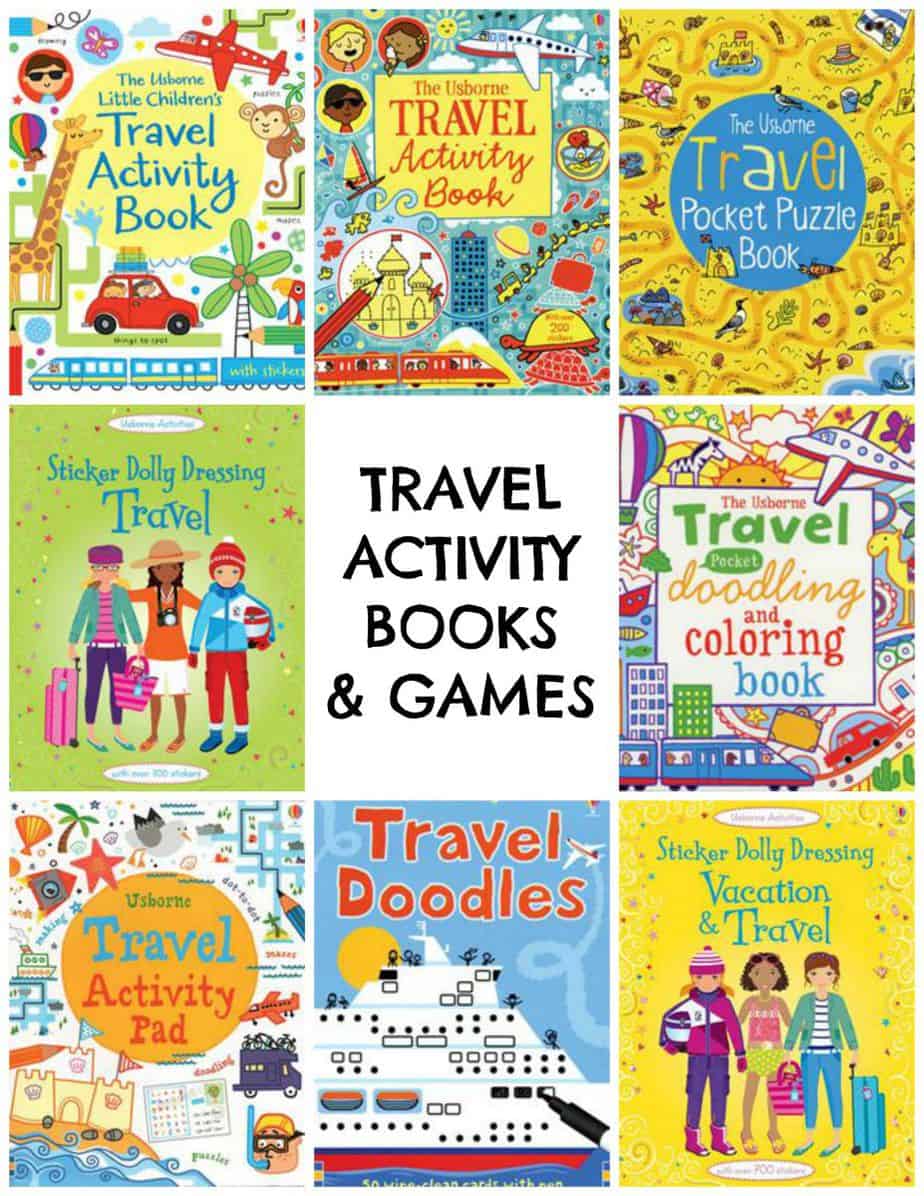 I ordered several travel activity kits from Usborne for our upcoming flights to/from Florida for the #FamilyForward event in early September. They'll be perfect for keeping the kids (and me) entertained while at the airport and on the plane!
2. Keep it Simple and Disposable
While we are generally mindful of being semi-green at home, when we travel, we like to keep things simple and disposable.
For example:
By keeping things simple and disposable, we free up space in our luggage for the return trip (space for souvenirs) and reduce the time spent cleaning up when we get home!
3. Pack Light and Tight
Unless you somehow have a vehicle with an immense amount of storage, you probably don't want to bring everything but the kitchen sink with you on vacation. I start by making a list of all the "non-negotiables" that must go on our family trip, and then I add in the "extras" as I have space.
Generally speaking, when we travel each person gets one duffle bag/suitcase (for clothes, shoes, etc.) and one backpack/tote for entertainment and snacks. If we're flying, however, and have a limit on the number of bags we can take (like we do for our upcoming trip to Florida), I attempt to pack all the essentials in one or two large suitcases (to limit the cost of airfare – our upcoming trip requires us to pay for each bag as we are flying a budget airline), allowing room for snacks and entertainment in each person's small backpack/tote.
Tip: unless you're traveling to a remote area, there's a pretty good chance you'll have a superstore nearby where you can pick up any forgotten items at a low cost.
No matter how you travel, the more stuff you have with you, the more time and energy you'll have to expend lugging it around. Pack light and you will save yourself a lot of stress!
4. Plan Downtime
Planning for downtime, especially if you have young kids, is essential to creating happy memories on your family trip. A schedule that is too full will leave you all tired and cranky, which is not the best way to create those fun-filled family memories.
Our upcoming trip to Florida has a PACKED schedule with lots of late nights, but I'm already making plans to add in some "nap/rest" time in the afternoons, getting out of the Florida heat for a bit and enjoying the comforts of our room at the Loews Royal Pacific Resort.
5. Give the Kids a Say
Since you're on a "family" vacation, make sure the entire family has a say in at least some of the planned activities (or spur-of-the-moment fun). Letting the kids take ownership and make choices about activities and/or destinations will help them to get more excited about the trip and create memories that will last a lifetime.
When we visit a theme park, we allot a portion of the day for the kids to choose which rides/attractions we visit, making it as much their trip as it is ours. I know we'll be spending quite a bit of time in the Harry Potter, Minions, and Dr. Seuss areas of Universal Resorts in Orlando while we're there, as those are some of our kids' favorite characters!
Some of our favorite recent family vacations include:
…and we can't wait to create more fun-filled family memories on our upcoming trip to Universal Resorts in Orlando, where we'll be staying at the fabulous Loews Royal Pacific Resort,  as a part of the #FamilyForward event happening in early September!