Christmas time often means chaos and a lack of white space on the calendar, but it doesn't have to mean missing out on building memories together as a family. Pick a night this weekend and declare it a "holiday movie marathon" event. Keep it simple, but make amazing memories with the #FamilyPizzaCombo from Sam's Club and a stack of your favorite holiday movies! #CollectiveBias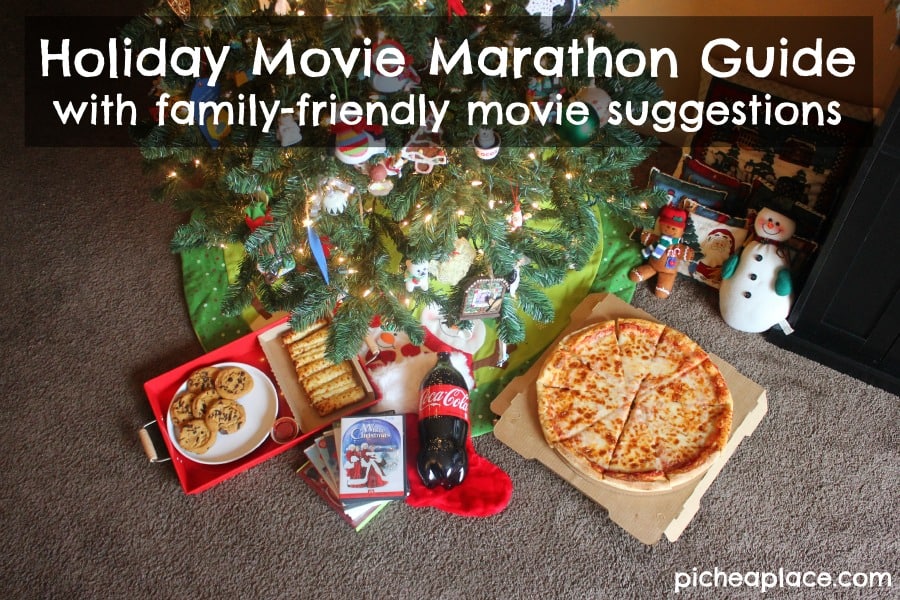 At the end of a busy holiday shopping day, I long for nothing more than to throw on some comfy lounge wear, plop down on the sofa, and munch on food I didn't have to prepare as I zone out in front of the TV. And this weekend, that's exactly what I'm doing… only I'm doing it with my family while we watch some of our favorite Christmas movies. It's a Holiday Movie Marathon!
We've gathered some of our favorite Christmas movies (some on DVD, some streaming from Amazon Prime, and some saved on our DVR over the past couple of weeks), and we're ready for a great night of watching movies together as a family. But who wants to come home from a full day of Christmas shopping and have to make dinner before being able to cuddle on the couch together?
That's why I'm making Sam's Club my last stop of the day. For just $13.98 (+tax), I can pick up a Sam's Club Cafe Pizza and Coca-Cola Bundle (includes a 16 inch pizza, cheesy breadsticks, cookies, and a 2L of Coca-Cola) at the Sam's Club Cafe on my way out. Nothing is easier than bringing a hot and delicious dinner home, letting the fun get started as soon as our shopping bags are put away!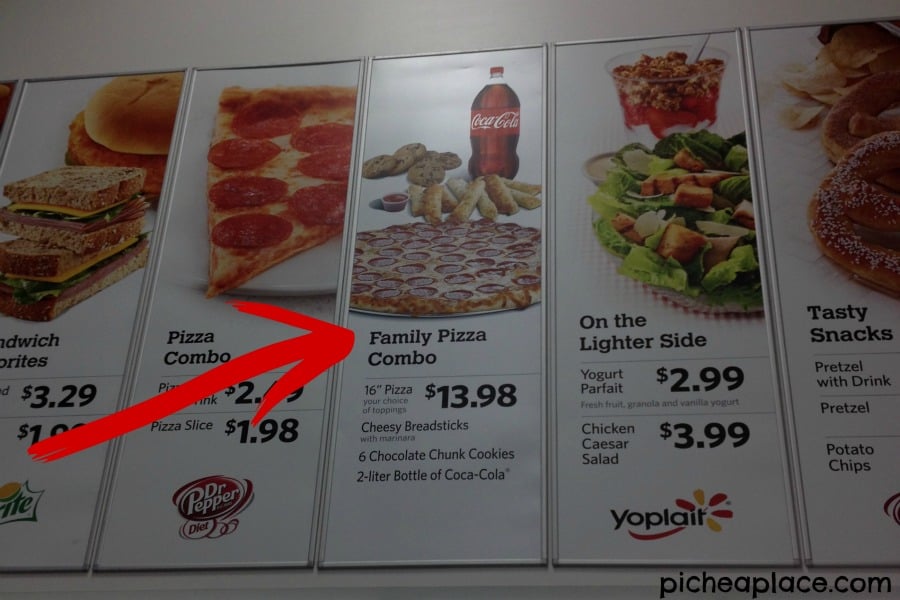 But how will we choose which movie to watch first? Enter the Holiday Movie Marathon Spinner. In just a few quick minutes, I was able to turn our pizza box into a spinner with all our favorite movies listed on it – perfect for picking which movie to watch next!
How to Make a Pizza Box into a Holiday Movie Marathon Spinner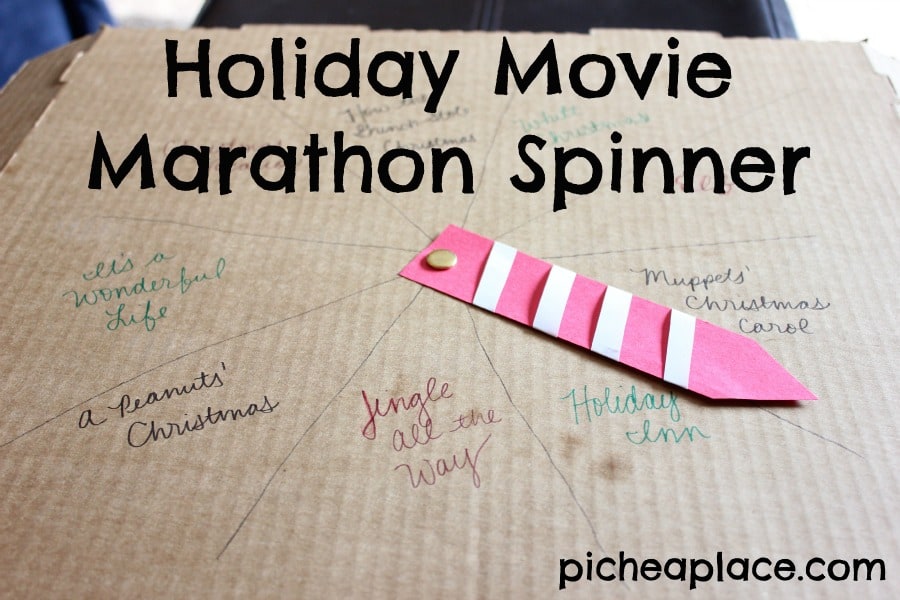 Supplies: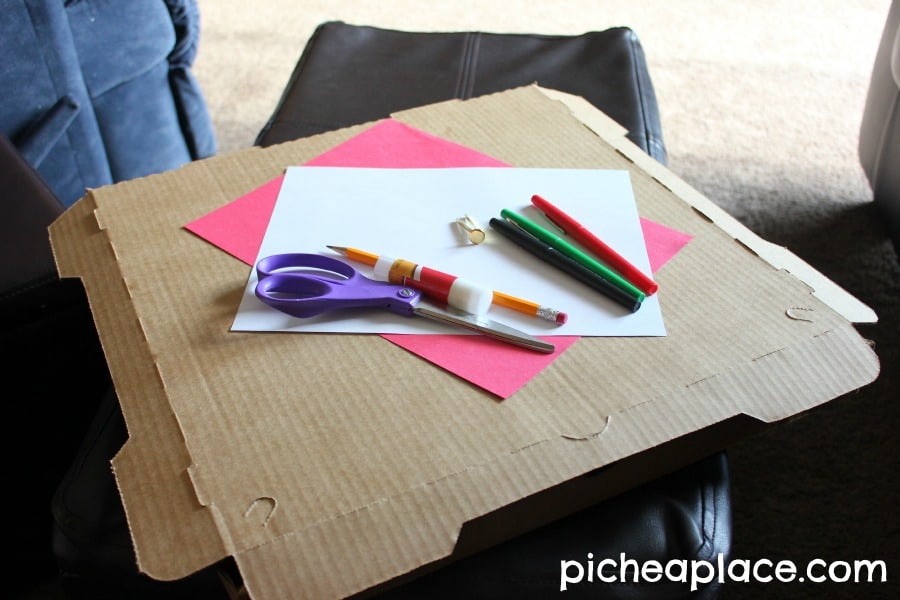 pizza box (preferably without food in/on it)
red paper
white paper
pens (I used my favorite PaperMate Flair pens)
a brad
pencil
scissors
glue stick
Instructions:
Find the center of the pizza box and mark it with a pencil – this is the place you will attach your spinner to the box.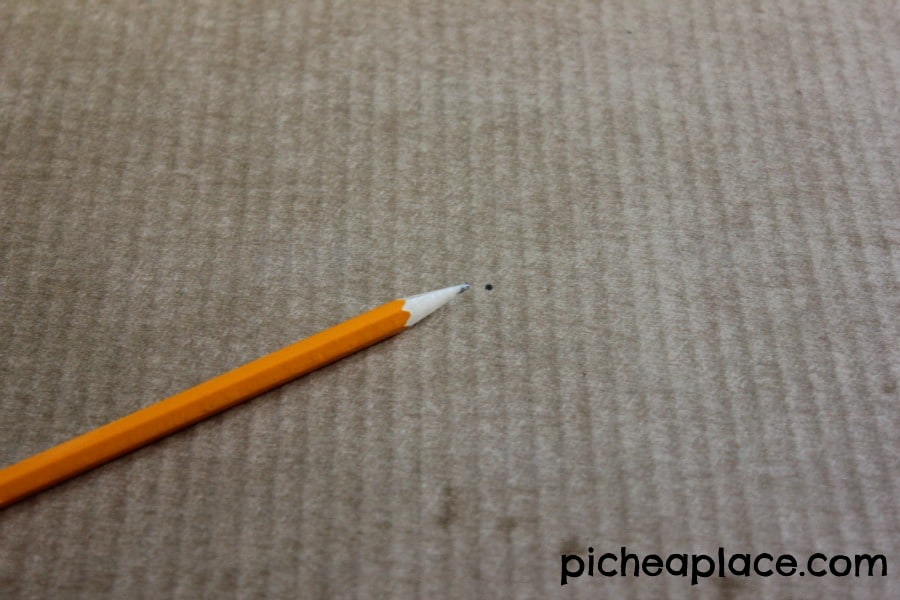 Cut a strip of red paper about 2″ wide and 8-10″ long, and use your scissors to create a point on one end.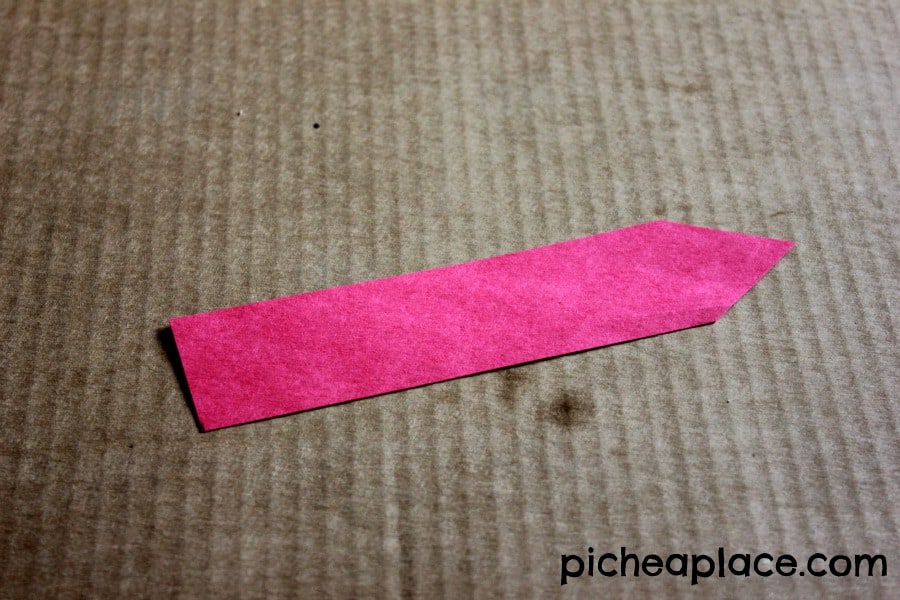 Use the brad to attach your red arrow to the pizza box. (You'll want to make the hole in the pizza box "loose" enough that the brad can spin easily.)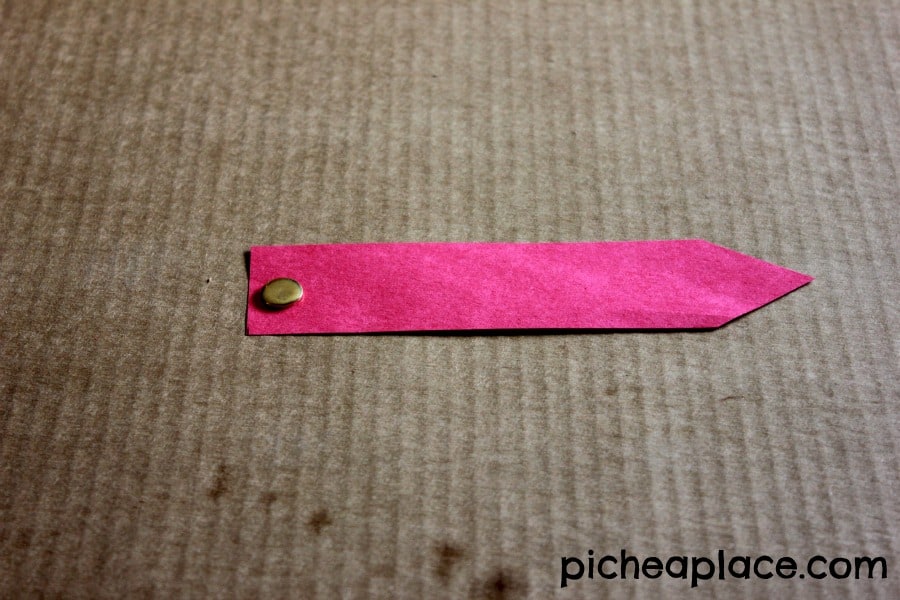 Cut a 1/2″ strip of white paper. Using the glue stick to adhere it on either end, wrap it around the red arrow at a slight angle to create a "candy cane" arrow.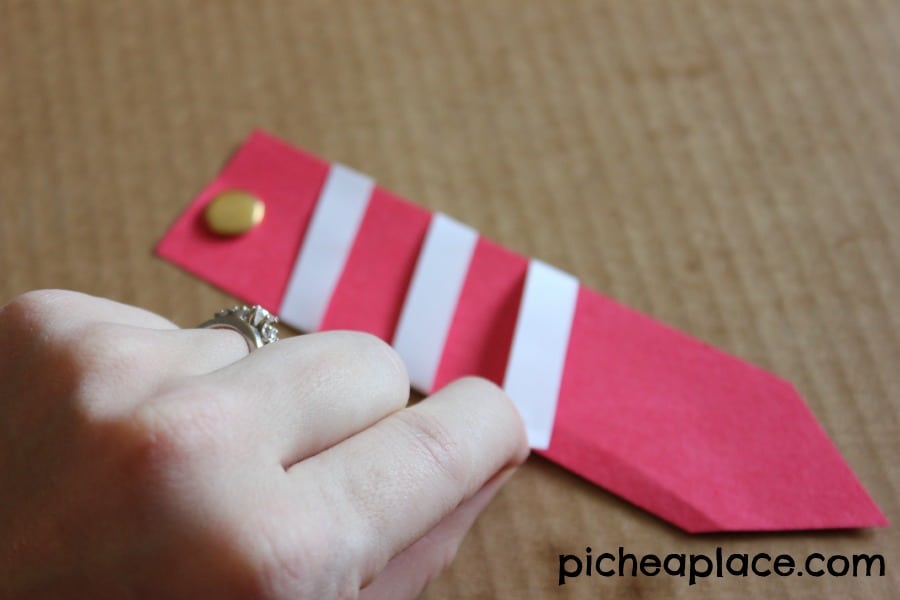 Use a pen to divide your "spinner" into sections – one for each movie on your Holiday Movie Marathon list. (We divided our spinner into nine sections.)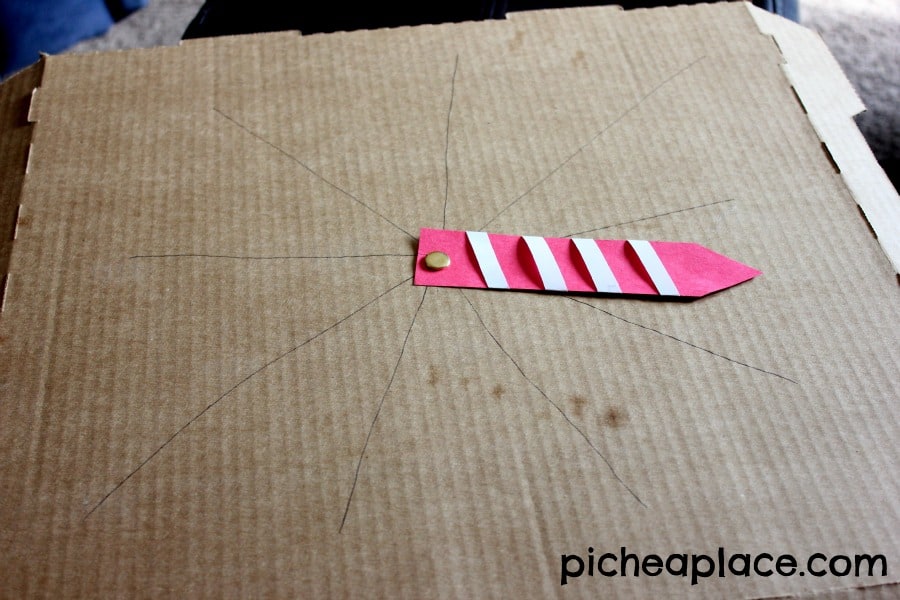 Use holiday-colored pens (red, green, etc.) to label each section with one of your movies.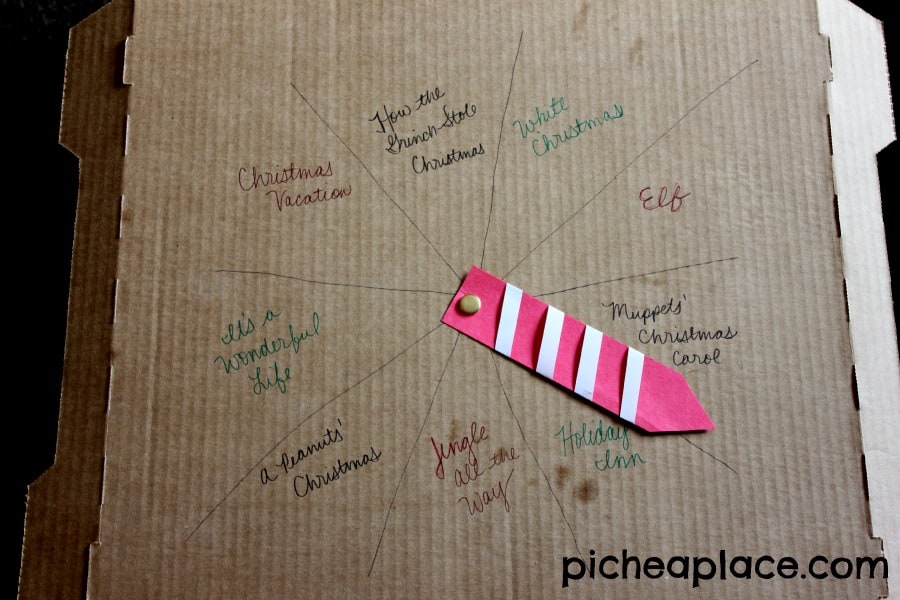 Spin the arrow to determine which movie you'll watch first, and enjoy your Holiday Movie Marathon!
We had nine of our favorite family-friendly holiday movies on our list:
Which Christmas movies will you watch together as a family this holiday season?