"8 Must-Follow Back to School Tips for Tween Girls" is sponsored by Babbleboxx for Justice. From backpacks for girls and matching accessories, to affordable clothing for girls with a positive message, Justice is the place to go when you're back to school shopping for tween girls! 
---
It may feel like summer just started, but back to school season is just around the corner. That's why I asked my tween daughter what advice she had for having a successful first day of school. Together, we came up with these eight must-follow back to school tips for tween girls!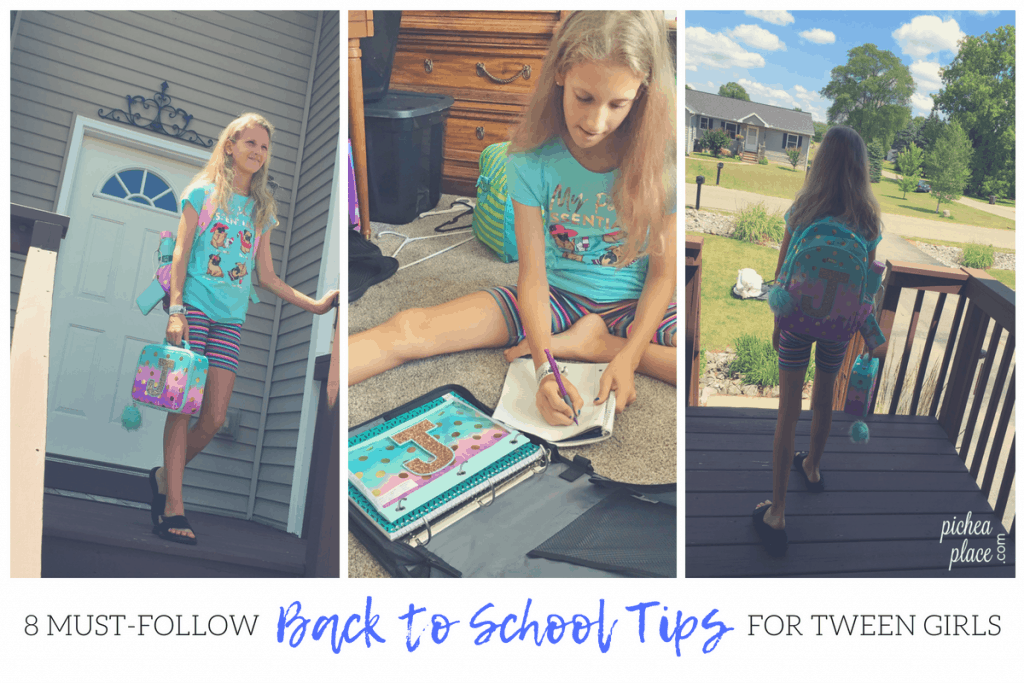 Back to School Tips for Tween Girls #1: Develop a Good Sleep Routine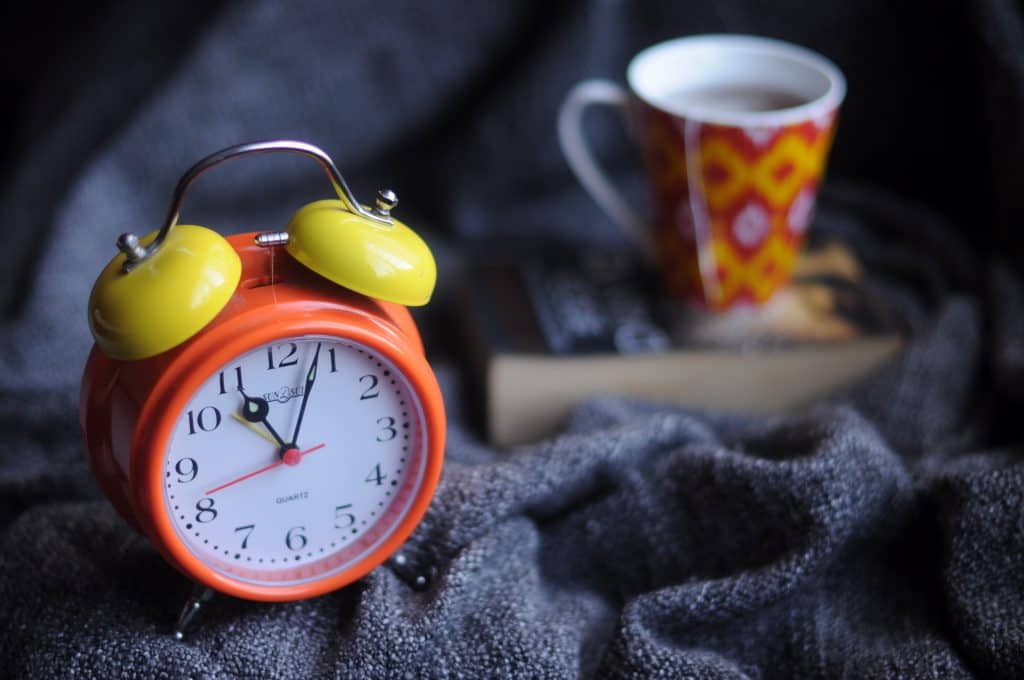 Okay, so maybe this one was more my tip than hers, but as a mom of a tween girl, I know how important it is.
Waiting until the night before school starts to try and reset your sleep schedule from summer hours to school hours is recipe for disaster. Give yourself at least two weeks to adjust your sleep schedule. You're much more likely to wake refreshed the first day of school!
Related: Developing a Better Bedtime Routine
Back to School Tips for Tween Girls #2: Attend a School Open House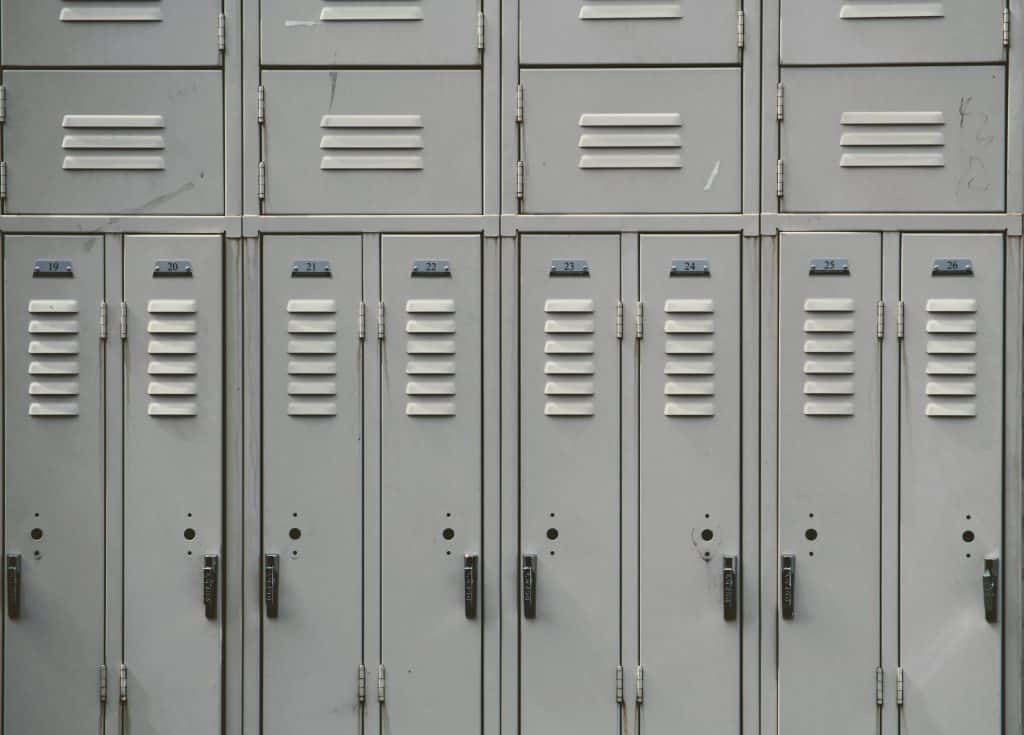 If your school offers an open house, go.
This is a great time to map out your class schedule, find your locker, and even meet some teachers.
Plus, your friends will probably be there!
Back to School Tips for Tween Girls #3: Get a Sports Physical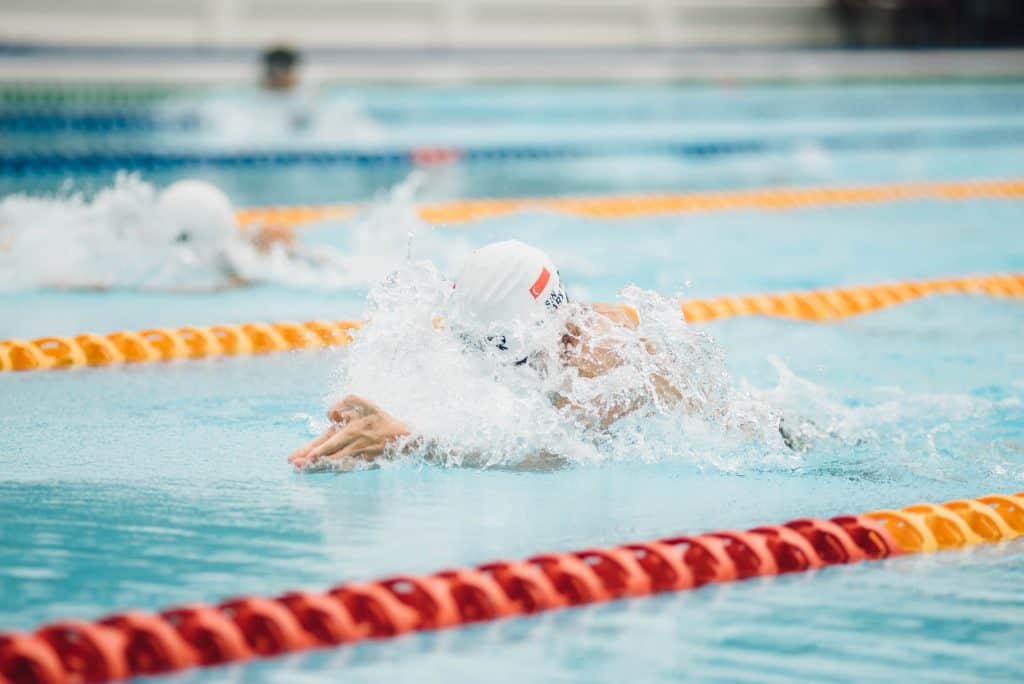 If you're planning on playing sports at school this year, you'll most likely need a physical form signed by a doctor. Schedule this NOW so you're ready to go the first day of practice.
Nothing is worse than having to sit out of practices and games because you couldn't get an appointment with the doctor.
Back to School Tips for Tween Girls #4: Make a Lunch Plan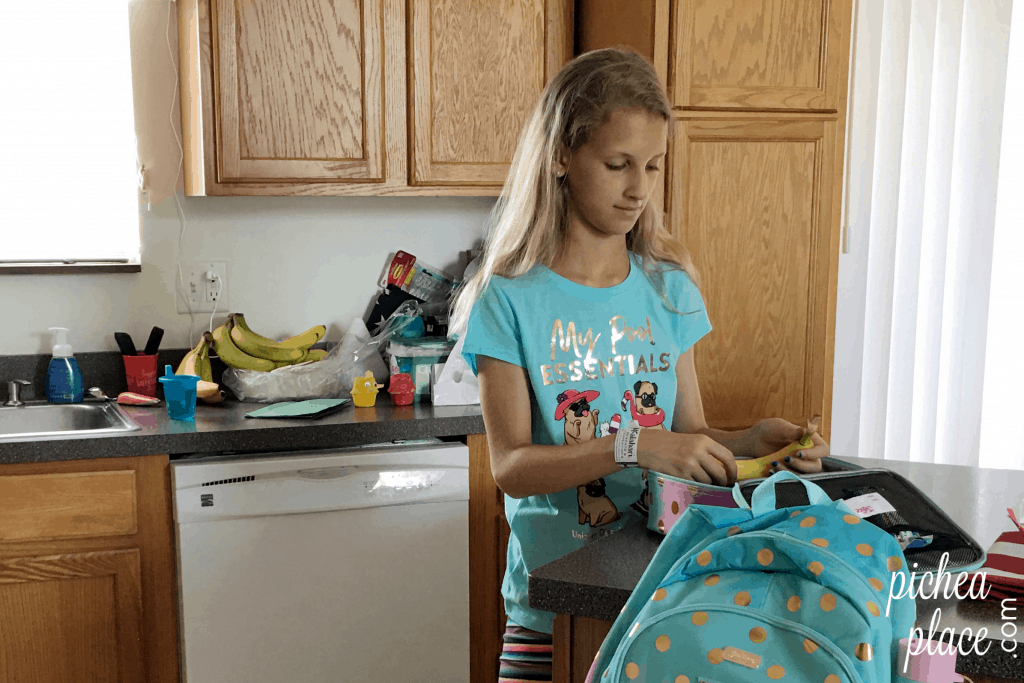 Are you packing a lunch or buying it this year?
If you're packing a lunch, now is the time to pick out a new lunch box!
Make a list of lunch ideas to make packing easier. And plan to pack your lunch the night before, saving you from running out of time in the morning before catching the bus.
Related: Back-to-School Lunchbox Ideas
Back to School Tips for Tween Girls #5: Buy a Daily/Weekly Planner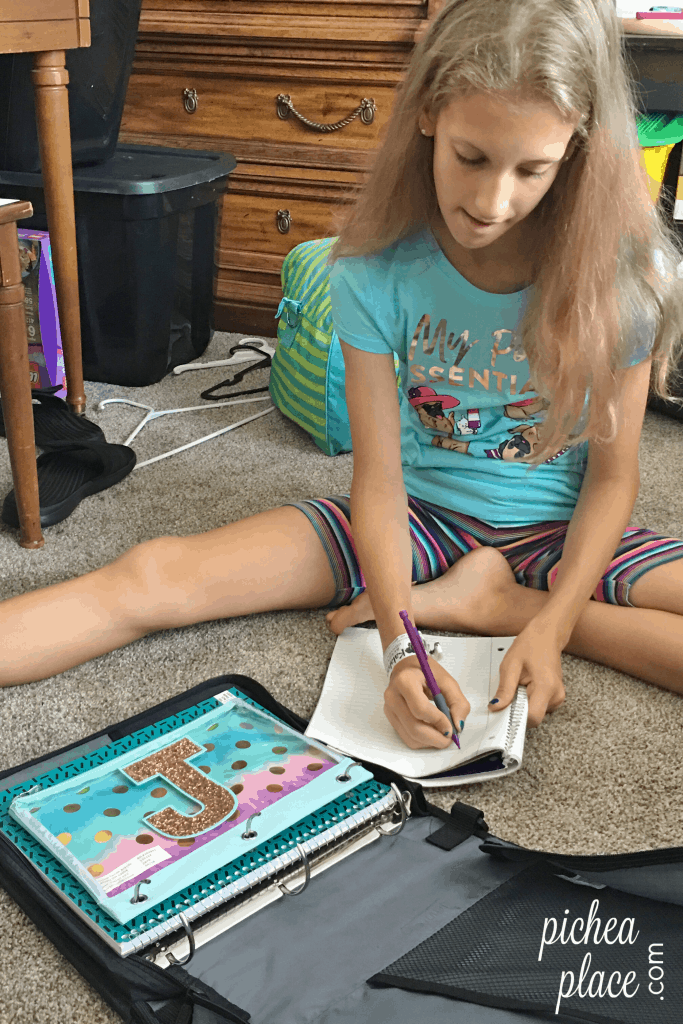 If your school doesn't provide a daily/weekly agenda planner, you'll want to pick one up while you're out back-to-school shopping.
Be sure to write down all your extracurricular activities on it. And make a plan for how you'll tackle your homework each night.
Having a plan in place and a place to write down all your assignments will help you get a great start on your academics this school year!
Back to School Tips for Tween Girls #6: Buy a New Backpack (and Pack It)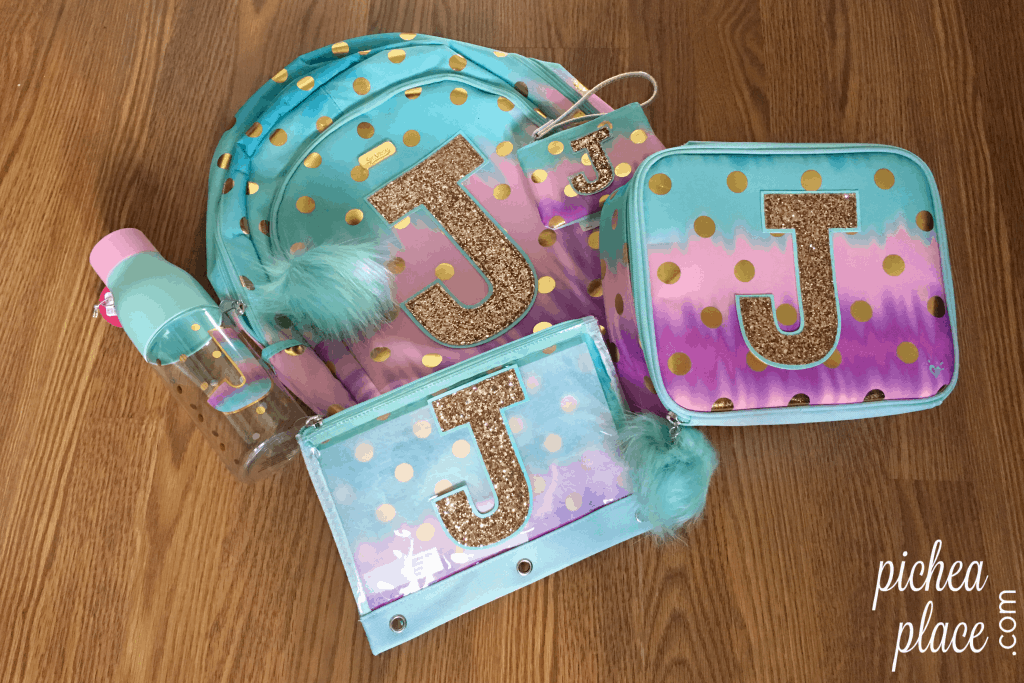 Don't wait until the first day of school to grab a backpack and start packing it.
From padded straps for comfy toting to pockets on the outside for her water bottles and school supplies to the fun pompom keychains, this backpack and matching accessories from Justice have my tween daughter ready to go back to school in style!
We received the Shimmery Ombre Dots (with statement initial) backpack and matching accessories from Justice: A backpack and matching accessories with details she loves… so-now color and, yes, sparkle. Statement initial backpack has padded back straps, outside pocket to hold water bottles, and a sturdy zipper closure. Cuteness is completed by the fluffy pompom charm. It's available in 13 initials in stores and from A to Z at shopjustice.com. There's lots of room inside to tote her matching accessories, plus more. 
Extra Tip: How to Pack a Backpack
Pack heavy/large items (binders and textbooks) first – closest to your body.
Pack lighter books/folders.
Don't forget writing essentials.
Add any personal items (house keys, student ID, etc.)
Back to School Tips for Tween Girls #7: Pack the Night Before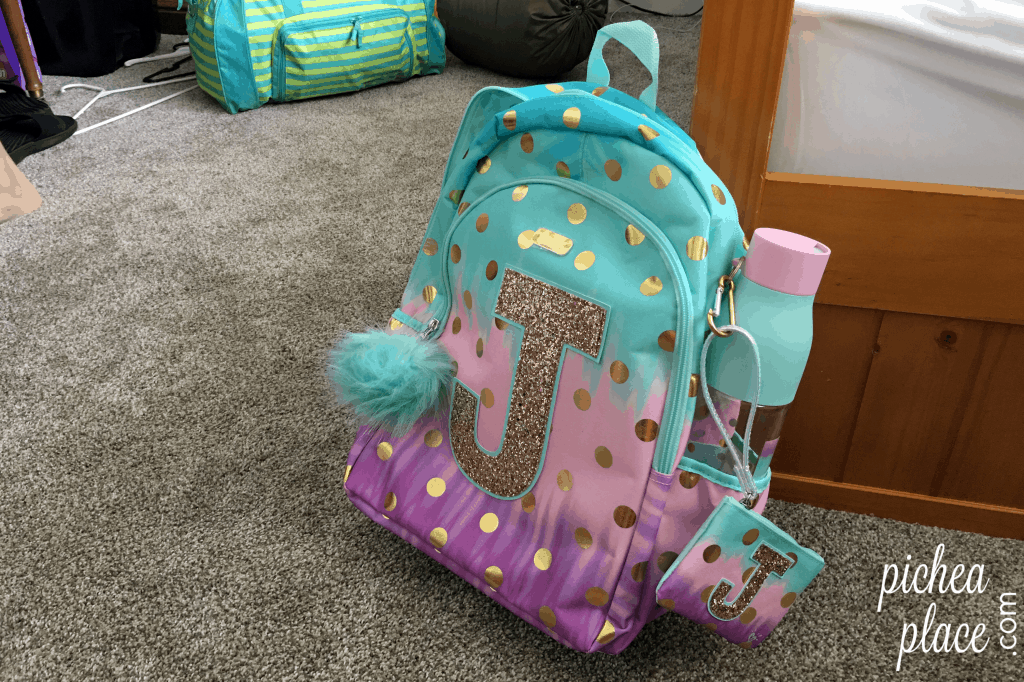 Set your packed backpack, lunch box, and water bottle out together the night before school so you don't forget them!
It's so much easier to grab-and-go in the morning when you don't have to search the whole house for your homework or favorite pencil.
Back to School Tips for Tween Girls #8: Plan Your First Day of School Outfit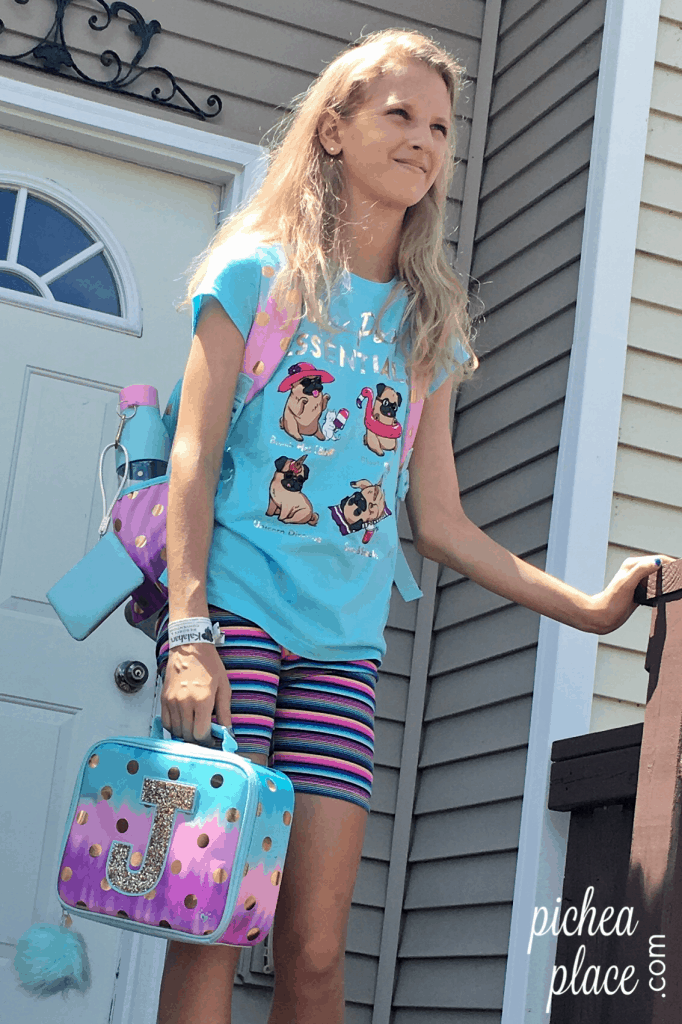 Every tween girl is going to want a new outfit for the first day of school. It's the first chance she has to set her style for the new school year.
Justice graphic tees make the world brighter with their positive statements and cute, colorful designs. They fit my daughter's "casual but cute" style so well and are perfect for the still-so-hot first day of school.
Planning your outfit the night before will save time the first day of school, making it easier for you to get out the door to the bus on time!
Start Planning NOW!!
Planning ahead for a great start to a new school year is the key to success. Take time now to start planning and help your tween girl have the best possible first day of school this year!