By the time you reach the third kid, you should be a potty training pro, right? While I had managed to
successfully potty train
both a girl and a boy, there was a
potty training trick
I missed the first two times times around – and one my eight-year-old actually discovered and taught me!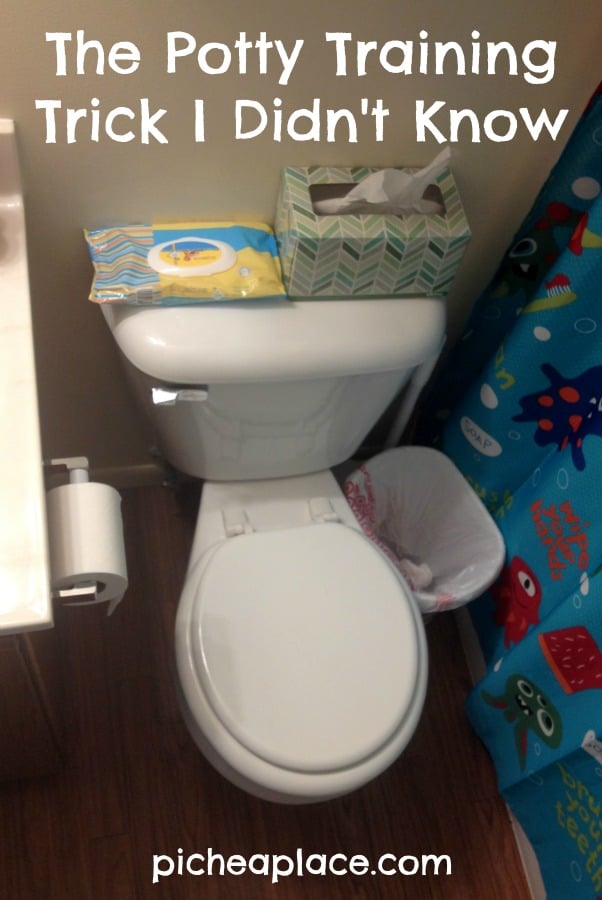 One of the biggest struggles I had while training my first two kids was getting splashed (or often drenched) when they would pee. They were ON the toilet, but they always managed to find the gap between the toilet and the seat.
Thanks to my 8yo daughter's ingenuity, this time around, I have only gotten sprayed once – and it was in a public restroom and was totally my own fault.
---
P.S. Check out my new favorite potty training tool!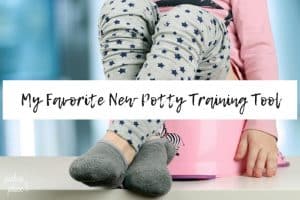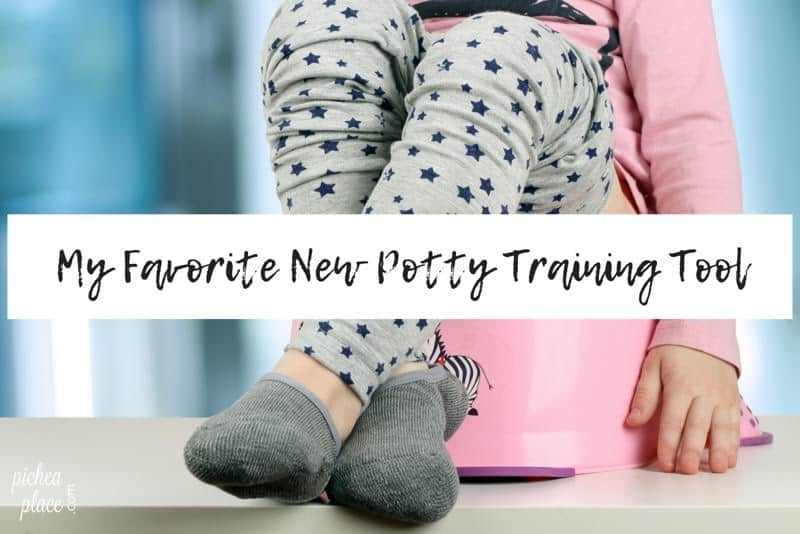 ---
The potty training trick?
Have your child take his pants and underwear completely off and SIT BACKWARDS on the toilet.
Seriously, this one trick has changed my life. No more having to deal with pee missing the toilet!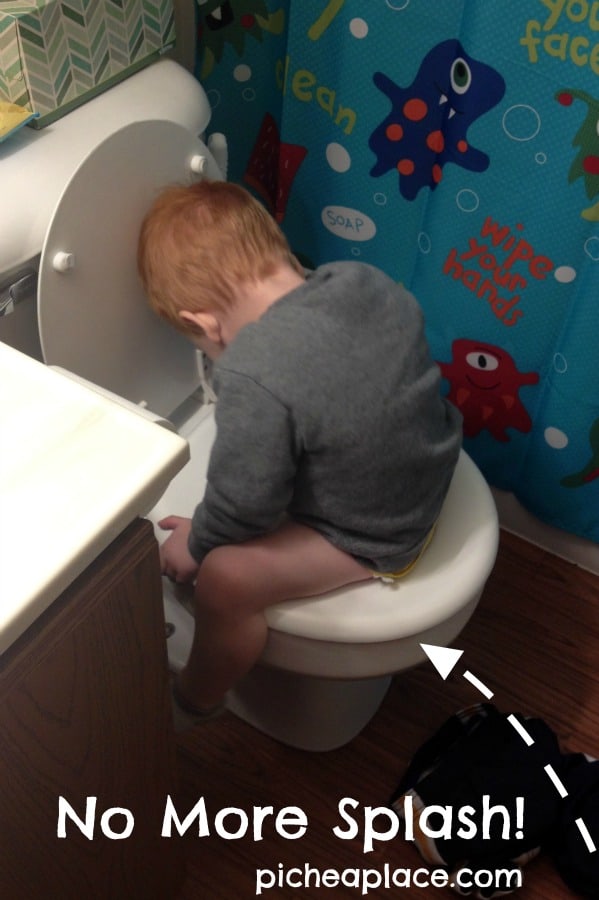 AND, the added benefits?
My 2yo who can't climb and off the toilet facing forward is able to climb on and off the toilet without help, which means I only have to "help" him when he poops and needs help wiping!
Wiping is easier because I can actually SEE what I'm wiping!
Are you potty training on the go? Don't miss this –> Must Have Potty Training on the Go Gear
Potty Train in a Weekend: The No-Luck Required Guide to Potty-Training
My friend Becky potty trained her 4 kids in a weekend. Then her brother did it. Then her friends. She taught her clients and they did it.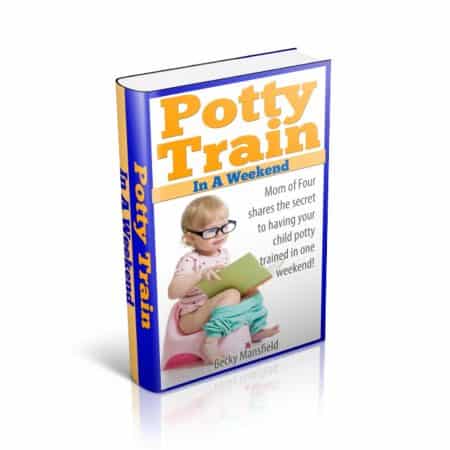 Click here to learn how they did it, and how you can too.
Less is More When You Wipe
Now I just have to teach him how to wipe and not use the entire roll of toilet paper in one swipe… but then again, I'm still working on that one with my 7yo. Can you relate?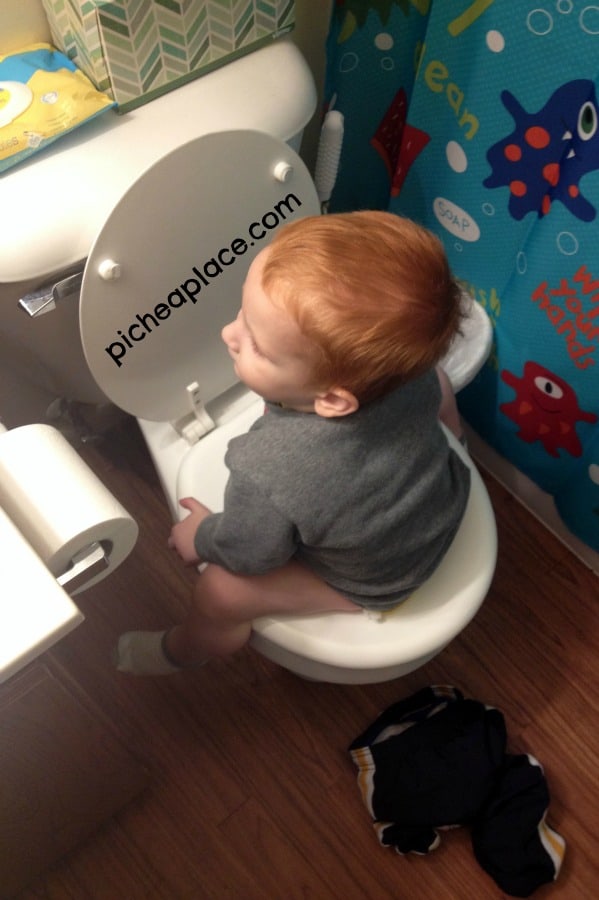 I like to stock up on toilet paper at Sam's Club. The toilet paper aisle is a sea of blue and Charmin Ultra Soft has resurfaced at Sam's Club for a limited time, so we made sure to grab some Charmin Ultra Soft toilet paper when we stopped there last week. With five toilet users in our family, we go through a LOT of toilet paper, so it's a good thing Charmin Ultra Soft now has more sheets per roll plus has a thousand free extra sheets per pack! #CharminAtSamsClub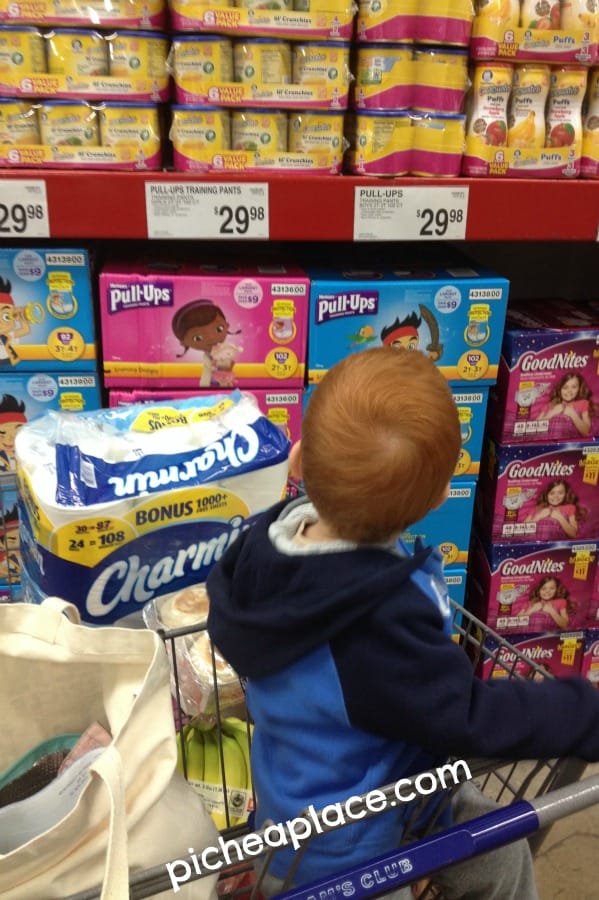 Share Your Tips
What potty training tips and tricks have you found to be helpful? Any words of wisdom for others in the midst of the journey? Share them and join the conversation on Facebook!
This post has been compensated by Acorn Influence, LLC and its advertiser. All opinions are mine alone. #CharminatSamsClub