Have you ever heard the saying, "No two kids are alike?" Well, the same seems to be true about
potty training
: no two kids potty train the same way. I might be on my fourth time potty training a toddler, but it's a new experience for me this time. Why? Because we are constantly on the go, spending more time in the car than at home some days. That's why I decided I needed to put together a kit for my car with
potty training on the go gear
!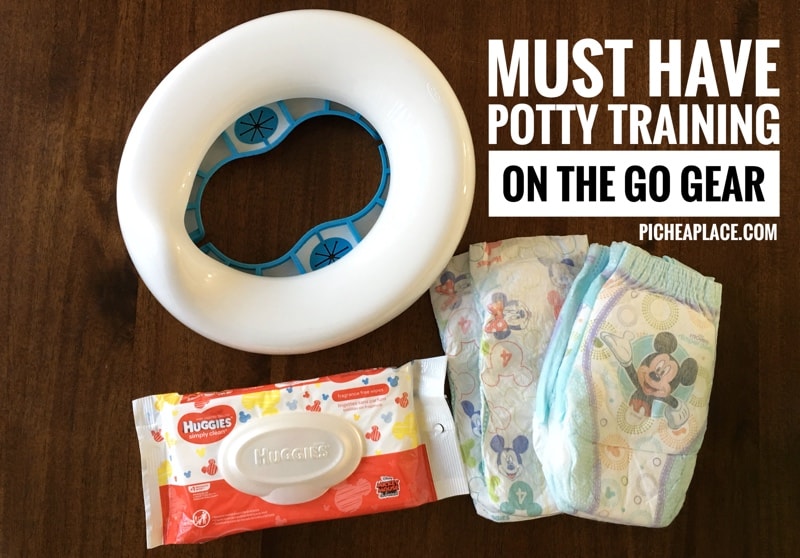 Must Have Potty Training on the Go Gear
Having potty training on the go gear in my car is perfect for those moments when I hear "go potty?!?" from the backseat.
With a kid in middle school, a kid in elementary school, and a kid in preschool, my days are often spent behind the wheel. And my toddler (who has recently decided she wants to "go potty") is stuck in her car seat for several hours a day.
Travel Toilet
When my oldest kids were potty training, a friend mentioned that she had a travel potty in her car because they were frequently stuck in traffic when her son needed to go to the bathroom. At the time, I didn't see the need for a travel toilet, but life has changed…
A travel toilet has quickly become a "must have" for potty training my toddler on the go. Using lined disposable bags, she can use the potty anywhere I can safely stop the vehicle.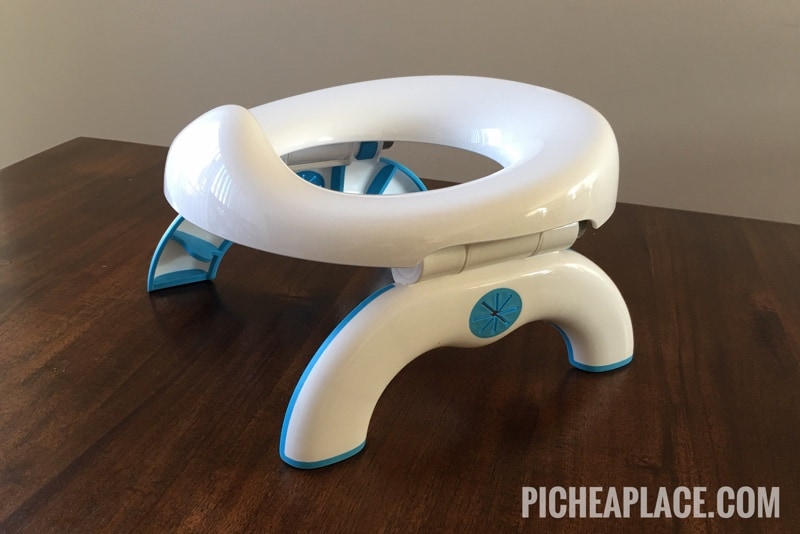 Diaper Bag
I love that all my potty training on the go gear fits inside my diaper bag for easy grab-and-go on my way out the door. And it doesn't take up much space in the car, either! Another option is to create a Diaper Changing Station for the Car and keep all your potty training on the go gear in it.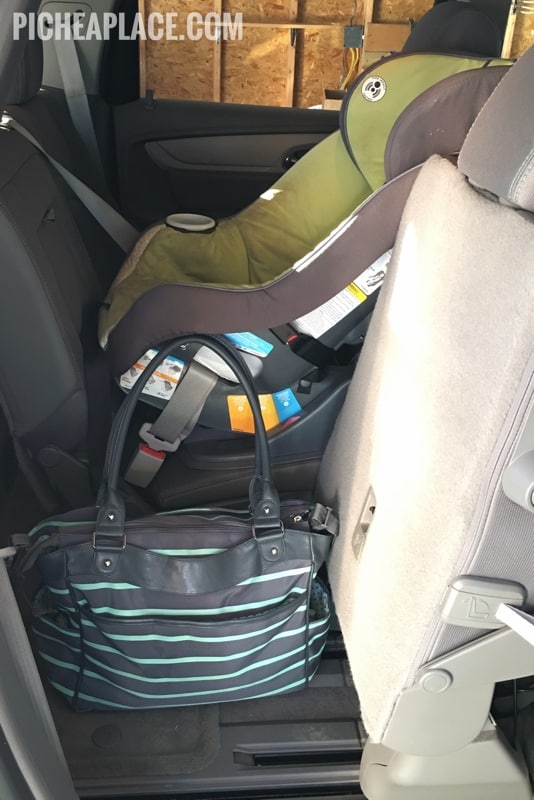 Car Seat Piddle Pad
Once my toddler is holding her pee/poop long enough to wear "big kid underwear" consistently, a piddle pad is a must for her car seat. Having a piddle pad keeps her seat clean/dry, even if she has an accident.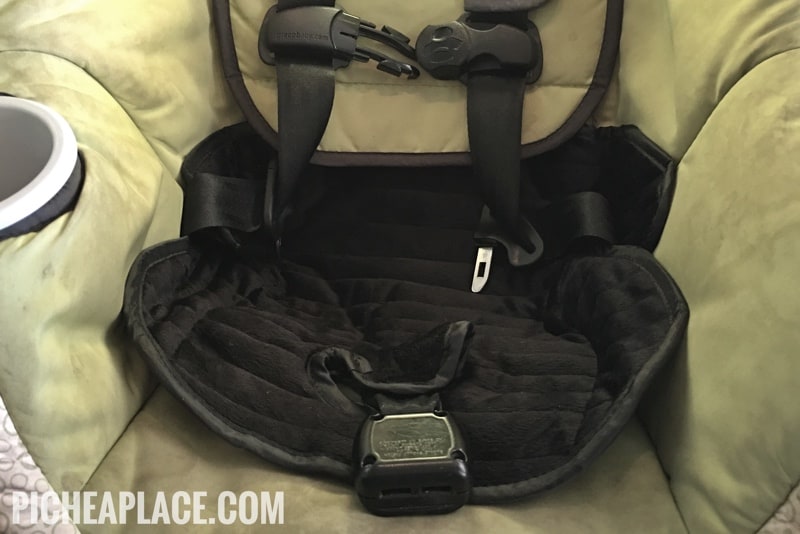 And we've already experienced how easy it is to toss in the washer and get clean when an accident does happen. This is really a MUST for babies and toddlers of all ages!
Diapers, Disposable Training Pants, and Baby Wipes
I was excited to discover that Huggies and Meijer are partnering together again this year for the No Baby Unhugged program [I wrote a post about this last year, too –> How to Enjoy Baby's First Holidays]. I made a beeline to the baby section at Meijer last month and stocked up on Huggies diapers, disposable training pants, and wipes for my toddler.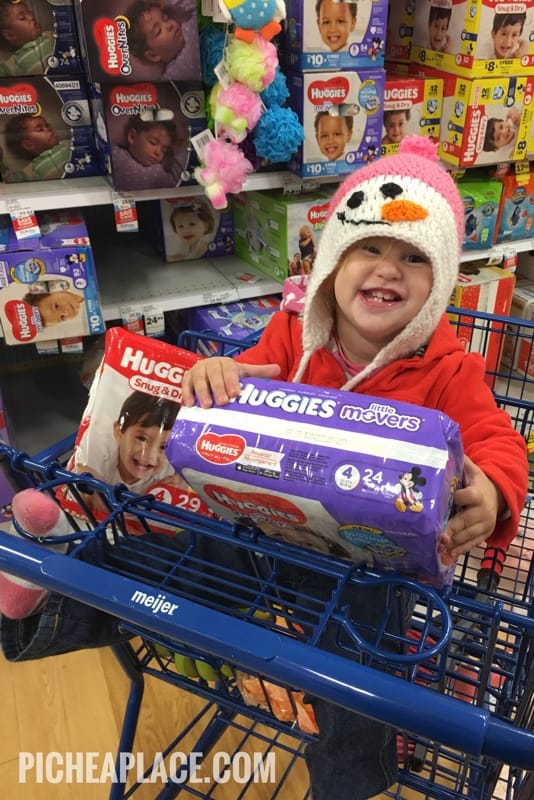 My toddler is especially loving her "big girl pants" – the Huggies Little Movers Slip-On Diapers.
Potty Training on the Go Gear: Order on Amazon
If you aren't close to a Meijer, or getting to the store with a toddler in tow is too much (that's me most days!), you can get all these supplies on Amazon:
Additional Potty Training Tips: