We love exploring nearby towns and local venues, so I thought it would be fun to create a list of summer staycation ideas for Battle Creek, MI – my hometown. We're looking forward to visiting several of these locations and participating in these festivals this summer!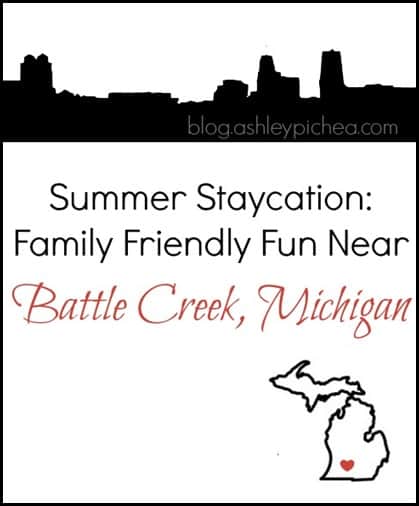 10 Summer Staycation Ideas for Battle Creek, MI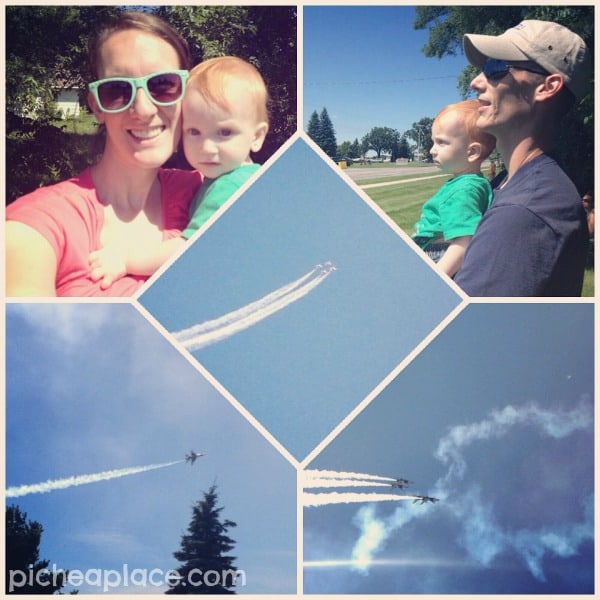 We had a great time watching the airshow last summer with the kids, and I know they'd love to do it again!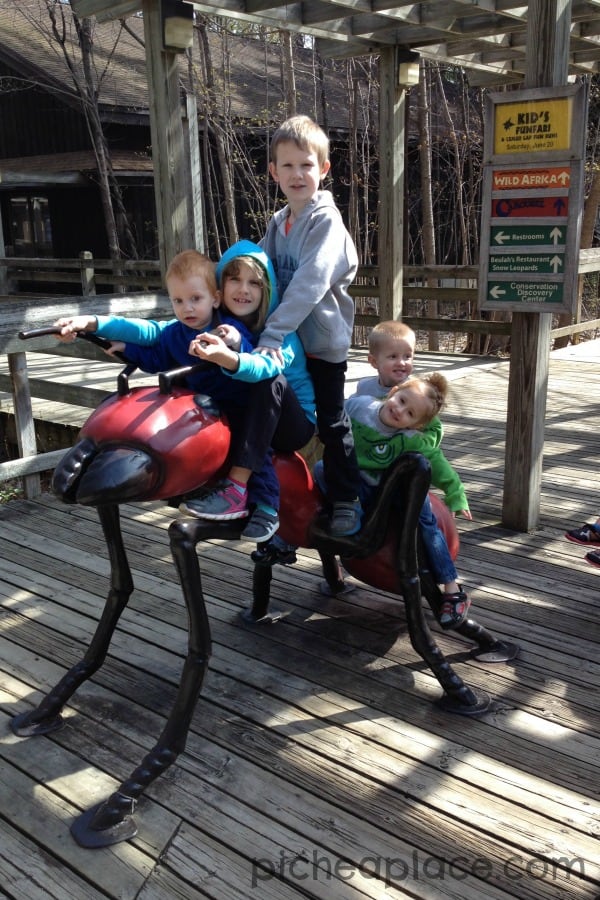 We've already made one trip to the zoo this spring, and I have a feeling we'll visit several more times over the summer. Last summer we added some zoology fun to our zoo trips, and the kids are eager to do the same again this year!
Just over 30 minutes away from where we live, the Calhoun County Fair is a must in August… from the 4-H barns to the midway, the fair is a perfect summer staycation activity
Cereal Festival | June 12-13, 2015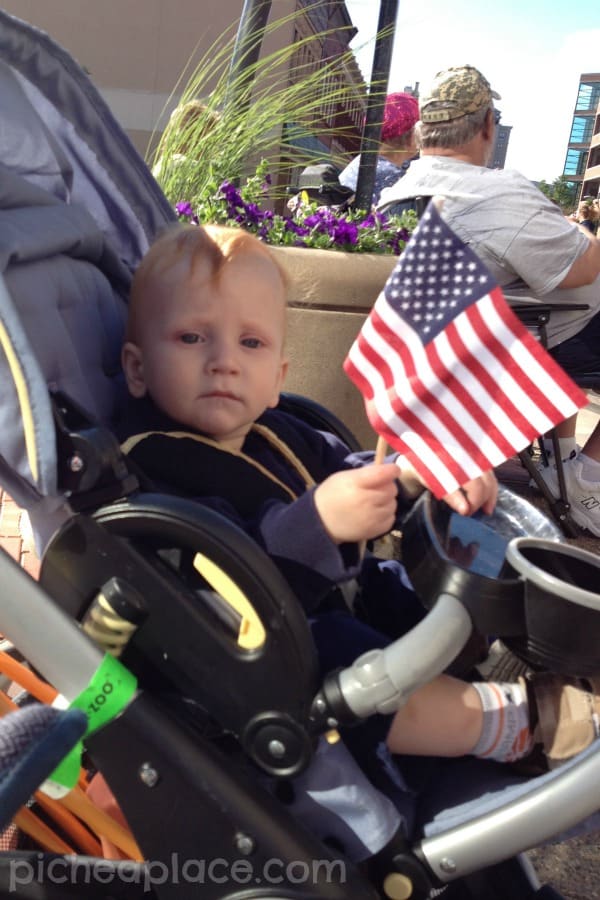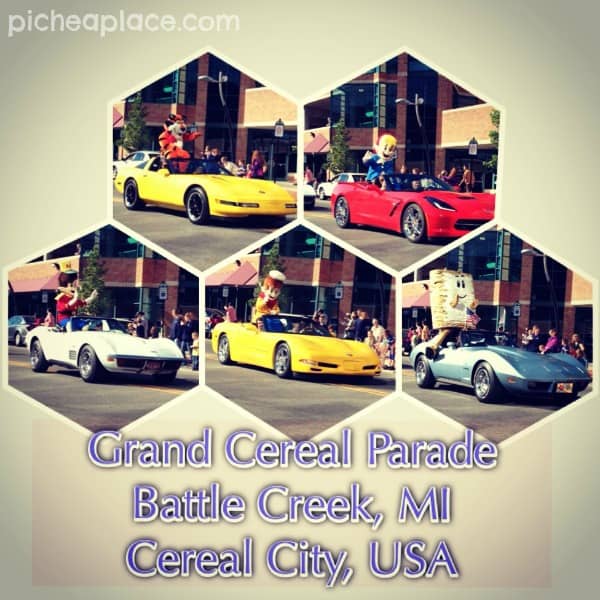 We have had such a great time attending the Cereal Festival in Battle Creek! The Grand Cereal Parade takes place on Friday night followed by the World's Longest Breakfast Table on Saturday – it's a childhood favorite of mine that I'm excited to share with the kids again this summer!
If you're looking for a chance to get outdoor and into nature, the Children's Garden at Leila Arboretum is the perfect place. It's a one-acre outdoor learning environment where children of all ages discover the wonderful world of plants and their role in daily life!
We have a gift card to Cornwell's that we've been saving for a Saturday day trip. We'll definitely be making a trip to the turkey farm for food and to enjoy some of the festivities this summer!
I think David and Christopher would really enjoy a visit to the alligator sanctuary – maybe we'll have to schedule a day trip this summer!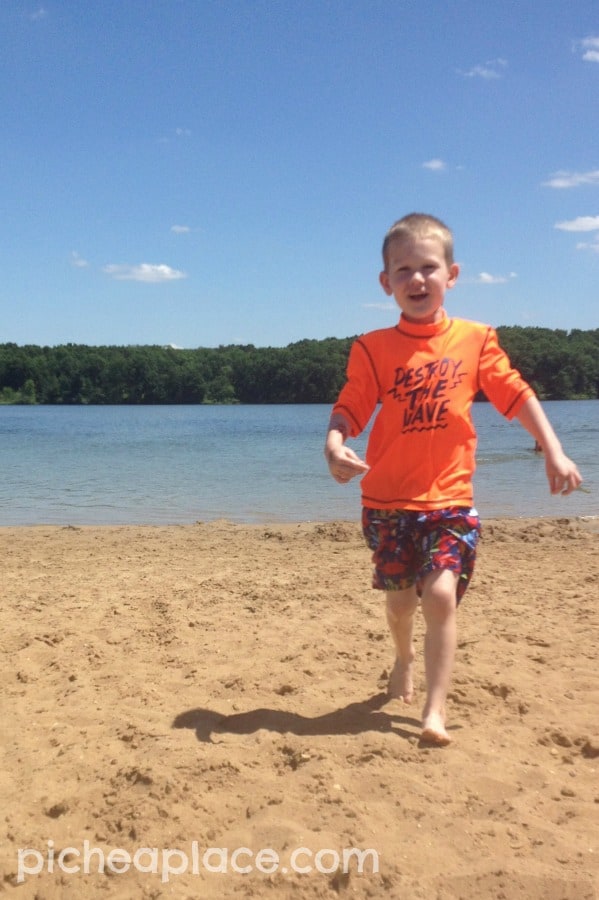 We have a State Park pass so we can take day trips to the beach or the hiking trails whenever we want. The kids and I visited several times last summer, and I'm hoping to make a day trip to the beach at least once this summer!
Over 80,000 square feet of fun for the entire family including indoor and outdoor water parks, inflatables, bungee run, bouncy room trampoline, food court and more… the perfect hot weather family friendly staycation activity!
If we find ourselves needing an indoor summer staycation activity, making the short drive to Albion will be worth it to visit this hands-on, interactive children's museum!
---
Looking for a Staycation in a city near you?
A – D
Phoenix, Arizona — Saving For Someday
Fresno, California — Living A Frugal Life
Orange County, California — More With Less Today
San Diego, California — Southern Cali Saver
Denver, Colorado — Bargain Blessings
Washington, District of Columbia — Kidventurous
F – I
Disney World, Florida — The Happy Housewife
Jacksonville, Florida — Saving The Family Money
Orlando, Florida — Coupon Mamacita
St Augustine, Florida — Simply St. Augustine
Tallahasse, Florida — SwagGrabber
Tampa Bay, Florida — LaToyaEdwards.net
Atlanta, Georgia — Pretty Frugal Diva
Dahlonega, Georgia — Kathys Cluttered Mind
Savannah, Georgia — This Mommy Saves Money
Aurora/Chicago, Illinois — A Savings WOW!
Chicago, Illinois — Entertaining Chicago
Indianapolis, Indiana — Chaos Is Bliss
K – P
Lexington, Kentucky — Homeschool Village
Louisville, Kentucky — The Kennedy Adventures
Northern Kentucky, Kentucky — Simply Sherryl
Carroll County, Maryland — Looking at life CreativLEI
Boston, Massachusetts — Maven of Savin
Battle Creek, Michigan — Pichea Place
Grand Rapids, Michigan — Give Me Neither
Metro Detroit, Michigan — Saving Dollars and Sense
Kansas City Area, Missouri/Kansas — Redefined Mom
Omaha, Nebraska — Family Fun in Omaha
Central, New Jersey — Our Good Life
Cincinnati, Ohio — Adventure Mom
Cleveland, Ohio — Kosher on a Budget
Columbus, Ohio — Cleverly Simple
Dayton, Ohio — Savings Lifestyle
Mansfield & Richland County, Ohio — The Traveling Praters
Miami County, Ohio — Something 2 Offer
Northeast, Ohio — Sisters Shopping on a Shoestring
Portland, Oregon — Frugal Living NW
Harrisburg/Central, PA — Family Balance Sheet
Erie, Pennsylvania — Growing Kids Ministry
Philadelphia, Pennsylvania — Moms Need To Know
Pittsburgh, Pennsylvania — The Coupon High
R – W
Arlington, Texas — Grocery Shop For FREE
Fort Worth, Texas — Coupons and Freebies Mom
Houston, Texas — Melissa's Bargains
Katy, Texas — Moms Confession
San Antonio, Texas — How to Homeschool My Child
Tyler, Texas — iLoveMy5Kids
Charlottesville, Virgina — How to Have it All
Norfolk, Virgina — The Talking Suitcase
Richmond, Virgina — Vacation Maybe
Seattle, Washington — Thrifty NW Mom
Tacoma/South Puget Sound, Washington — Queen Bee Coupons
Oshkosh, Wisconsin — A Little Bit of This and That