Oh the excuses I hear when talking to people about the importance of memorizing Scripture – hiding God's Word in our hearts:
I'm too busy.
My brain just can't memorize it.
I know I need to but always forget.
I don't know where to start.
The list goes on and on.
But I'm here today to tell you that I have found an answer to these excuses – an "easy" way for you to memorize Scripture together as a family.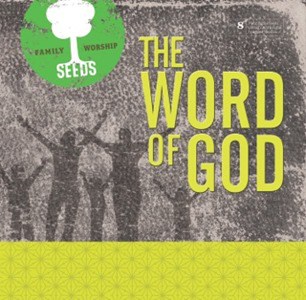 Seeds Family Worship is on a mission to plant the seeds of God's Word in the hearts of families through the power of music.
The board of Seeds Family Worship believes that God's breathed out Word is living and active, sharper than any two edged sword. By it we are trained, led, and filled with hope through the life-giving gospel of Jesus Christ. Because of this, their mission is to get their music into as many homes as possible around the world.
Seeds Family Worship is a non-profit ministry; so, 100% of the proceeds received from their resources go back into the ministry to help get God's Word into homes worldwide!
How Does Music Help You Memorize Scripture?
Did you know that when you hear words set to a catchy tune, you are able to memorize it more easily? Often times without having to even think about it!
Seeds Family Worship has just released its EIGHTH CD of songs that are single Bible verses that have been set to music: The Word of God. And this isn't "kid music" – it's the same style of your favorite praise and worship songs. It's a CD the entire family can enjoy together, learning the Scriptural truths and hiding them in their hearts.
The Word of God includes "guest" artists Matthew West, Jared Anderson, and Eli Taylor.
Memorizing Scripture Together in the Car
When you pop this CD into the CD player in your car, you've just started your family on a journey of memorizing Scripture together!
You've beaten the excuses of why you can't or don't memorize Scripture. You will be hiding God's Word in your heart as you drive around town, sit in the school pick-up line, or head out of town on a family road trip.
Get a Copy of The Word of God from Seeds Family Worship
There are three ways to get your hands on this amazing resource for memorizing Scripture together as a family:
Grab your copy and enjoy the journey!

---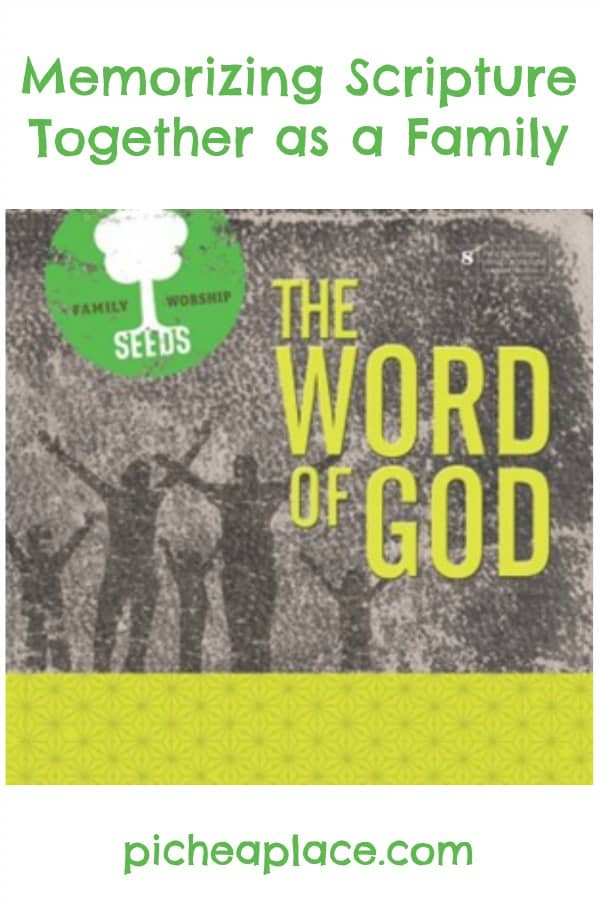 ---
—
Disclosure: I received a free copy of The Word of God in exchange for my help in spreading the word about this latest project from Seeds Family Worship. This post is a reflection of my love for this ministry and their mission.