Need a gift idea for a pineapple lover? My tween (almost teen) daughter loves pineapples (and penguins) and recently made a birthday list of some of her favorite pineapple-themed gifts on Amazon. Check out this list of great pineapple gifts for tween & teen girls!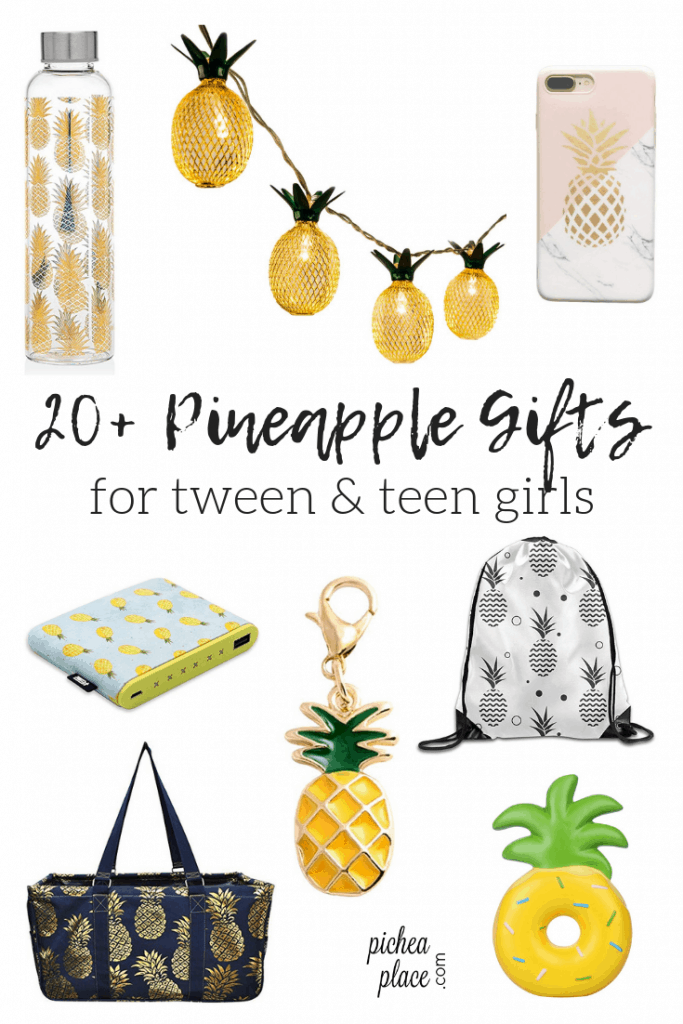 20+ Pineapple Gifts for Tween & Teen Girls
There are lots of pineapple gifts for tween & teen girls available on Amazon. And with a Prime membership, you can even get most of them with free 2-day shipping!
Not an Amazon Prime member yet? Click here to try it free for 30-days –> Try Amazon Prime for Free
Pineapple-Themed Jewelry & Clothing
What tween or teen girl doesn't love to accessorize with their favorite animal, fruit, or color? Pineapple-themed jewelry and clothing are plentiful on Amazon.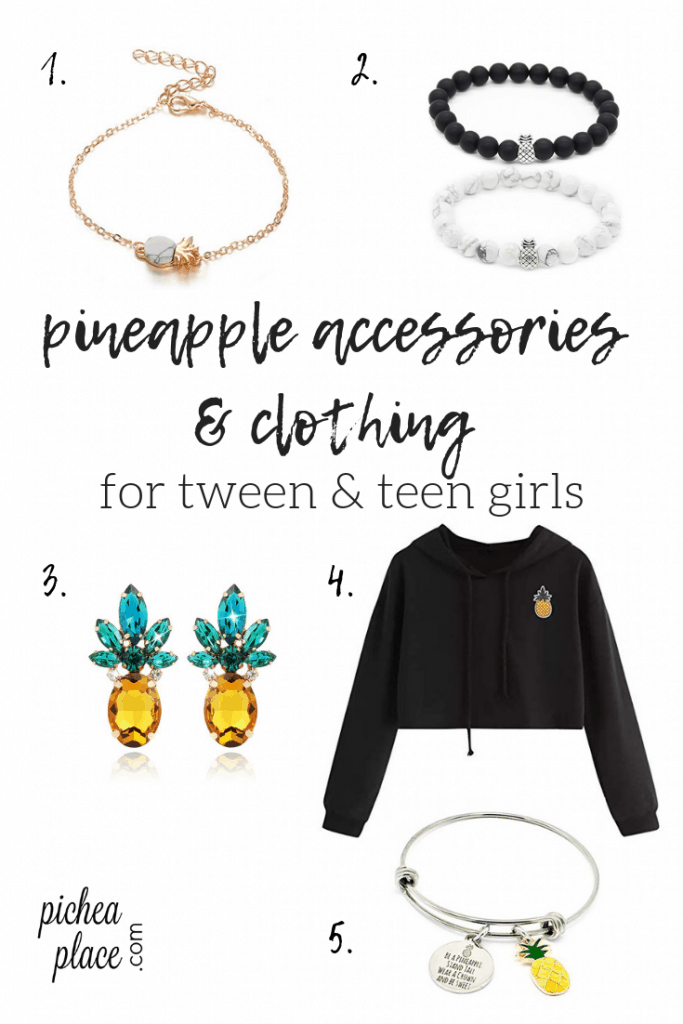 2: pineapple friendship bracelet
Pineapple-Themed Cellphone Accessories
While I tend to be a "buy one and be done" cellphone accessory person, my tween daughter LOVES to change her cellphone accessories like she changes her shoes – to match her outfit. (I also tend to be a "one pair for all outfits" shoe person.) She was thrilled to find lots of pineapple-themed cellphone accessories on Amazon.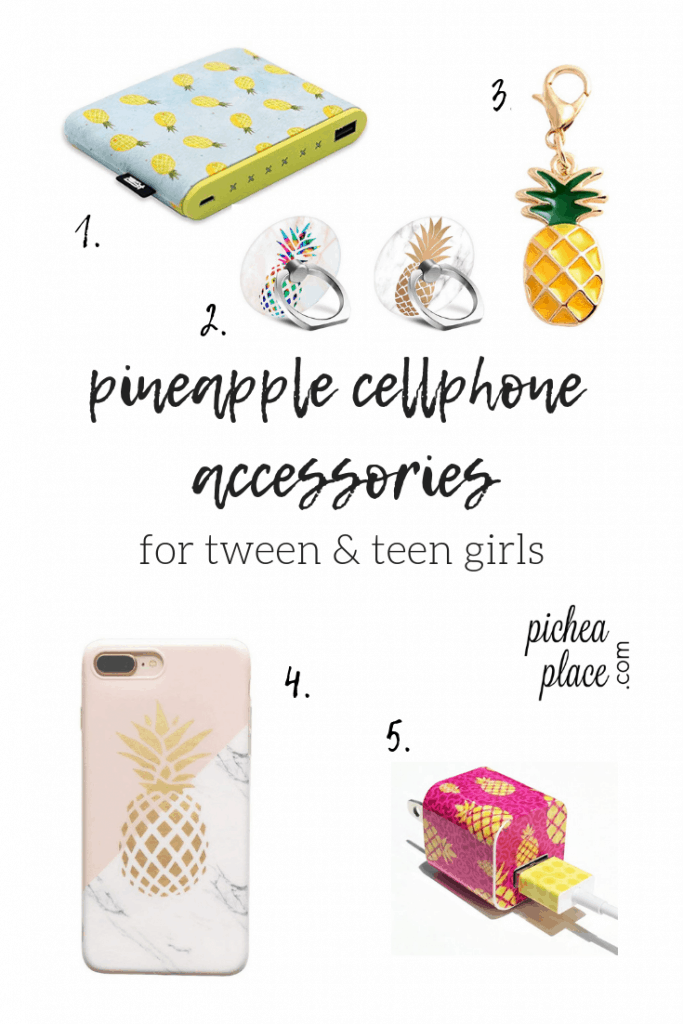 5: pineapple charging block sticker
Pineapple-Themed Room Decor
My daughter LOVES decorating her bedroom in pineapples. So she added some pineapple-themed room decor to her birthday list.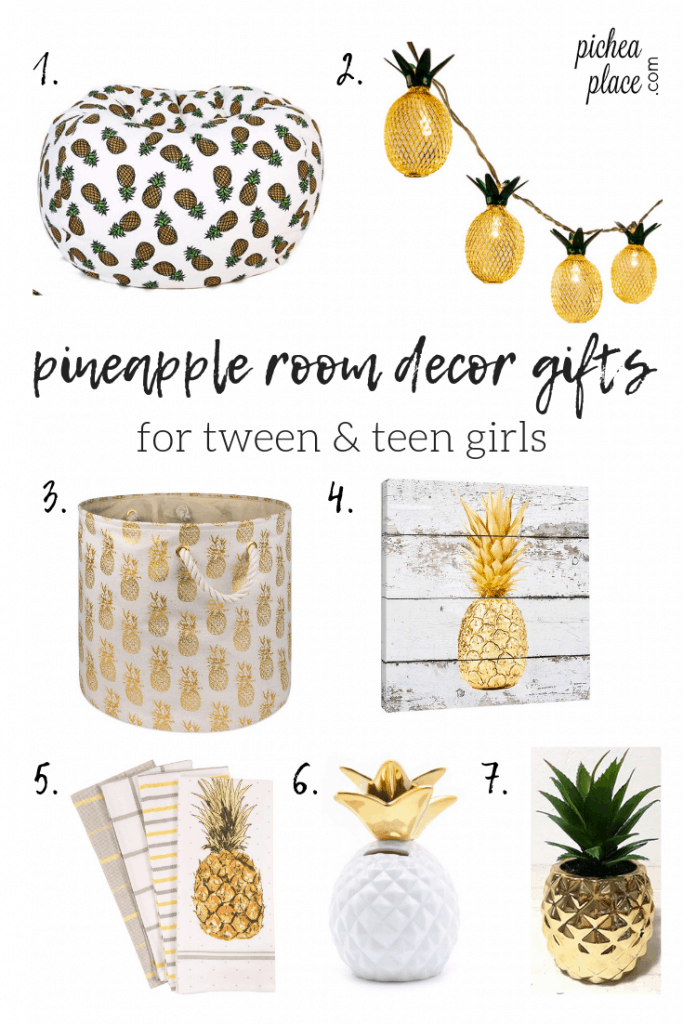 Pineapple-Themed Bags, Toys, & More
My tween daughter loves to take her love for pineapples on the go – to the store, to school, to the beach, wherever! Here are some fun pineapple-themed bags, toys, and more she added to her list.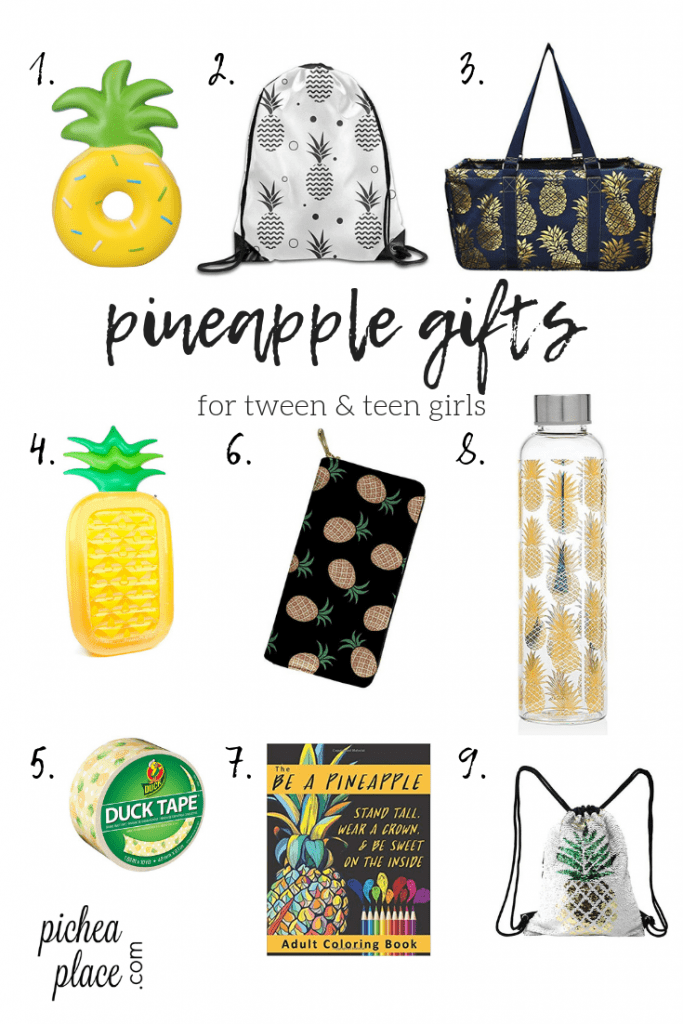 4: pineapple pool floating device
Gifts for Pineapple Lovers
Hopefully these gift ideas for pineapple lovers help you shop for the pineapple loving tween or teen girl in your life. I know I've added a few to my own Amazon cart for my tween daughter's birthday!
Other Gift Ideas for Tween Girls
For more gift ideas, check out Gift Guides for Every Holiday and Age!