Have you ever set a goal for yourself to read through the entire Bible in one year? With A Woman's Guide to Reading the Bible in a Year from Diane Stortz, you can do just that!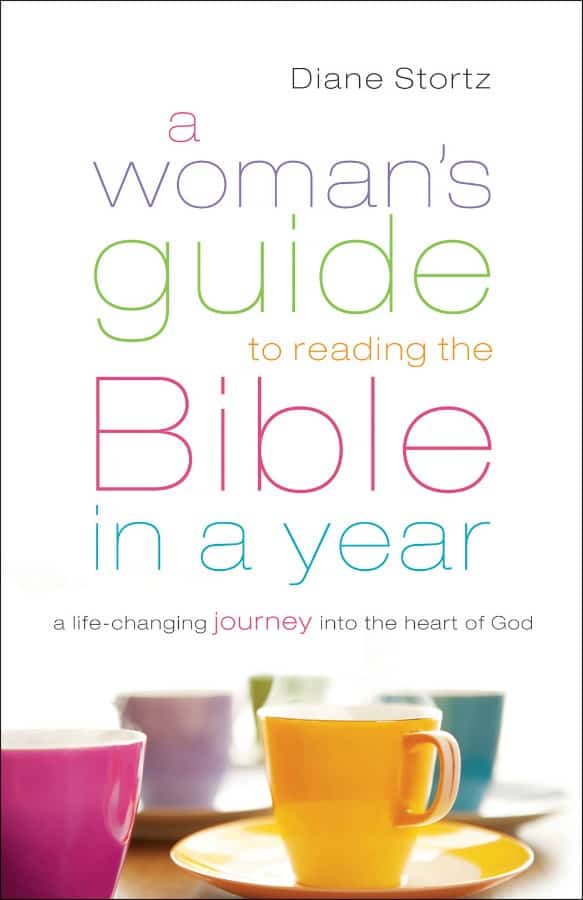 From the Publisher:
When Diane Stortz was invited to join a study to read the whole Bible in a year, she went for it. It changed her life, even though she'd been a Christian a long time. Now, more than ten years later, she still reads through the Bible every year with a group of friends.
"I didn't start to really know God until I made knowing him my goal as I read the Bible. Getting to know God changed me. It changed how I think and what I do. It changes me still."
God put the Bible together for you. Reading it through in a year helps create a rich experience and a focused understanding of what God wants to reveal about himself. And with week-by-week reading plans, easy-to-use reference material, and stories of encouragement from women like you, A Woman's Guide to Reading the Bible in a Year is the perfect companion for this life-changing practice.
Gather your Bible and some good friends to join you in your journey, or go for it on your own. Either way, God will change you.
Diane Stortz has over twenty years of Christian publishing experience, including writing and editing. She maintains a blog site to encourage Bible reading and memorization (dianestortz.com). She and her husband, Ed, live in Cincinnati, Ohio.
A Brief Review:
I love how simple this book is in its layout and design. No fancy Bible study here – just a simple summary with highlighted key points for each week's reading assignments.
Start your journey at any time – the reading assignments are numbered by week, but not dated. In only fifteen to twenty minutes a day, you can read the entire Bible in one year!
This book is set up for individuals to work through on their own or as part of an accountability group. Questions at the end of each week's reading assignment are provided for reflection and/or group discussion.
If you're looking to read through the Bible in a year, grab a copy of A Woman's Guide to Reading the Bible in a Year and get started!
—
Disclosure: I was provided with a free copy of A Woman's Guide to Reading the Bible in a Year from Bethany House Publishers, a division of Baker Publishing Group, in exchange for my honest review. Grab your copy today!