Although I'm supposed to limit my dairy intake (too much dairy gives me a sinus infection – weird, I know), I can't resist this Creamy & Cheesy Crockpot Chicken and Rice recipe – it's one of my favorite crockpot chicken recipes!
Creamy & Cheesy Crockpot Chicken and Rice
A few more ingredients than some of my other crockpot creations, this Creamy & Cheesy Crockpot Chicken and Rice recipe still takes less than five minutes to prepare and is ready to serve when you are ready to eat.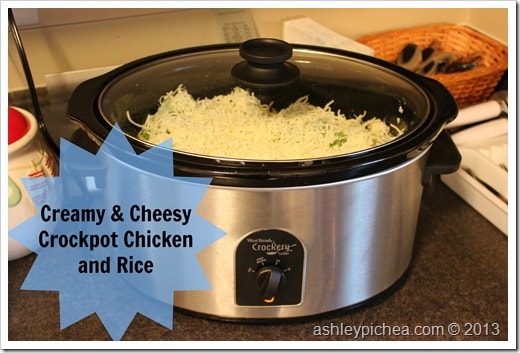 Ingredients:
16oz tub of sour cream
8oz bag of shredded cheddar cheese
8oz bag of shredded mozzarella cheese
5-6 boneless, skinless chicken tenderloins (or use 2-3 breasts if that's what you have one hand)
2 cups of uncooked rice
3 cups of water
12oz bag of frozen broccoli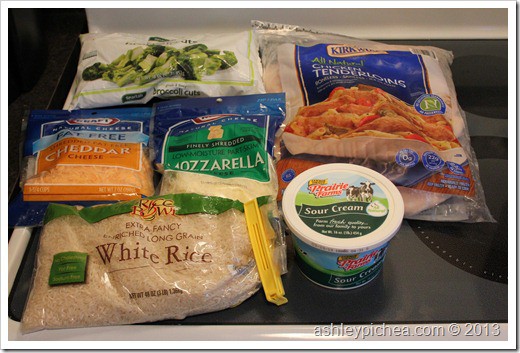 Directions:
NOTE: Several people have reported issues with adding the rice as instructed below… here is a great post on "fixing" that problem: When to Add Rice to Your Slow Cooker Recipes.
Spray your crockpot with non-stick spray and place chicken in a single layer on the bottom.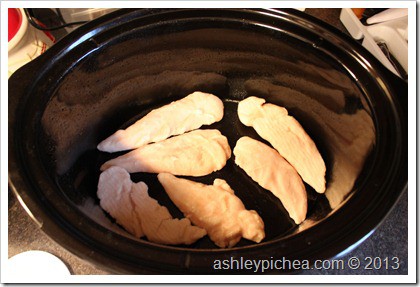 Cover chicken with sour cream.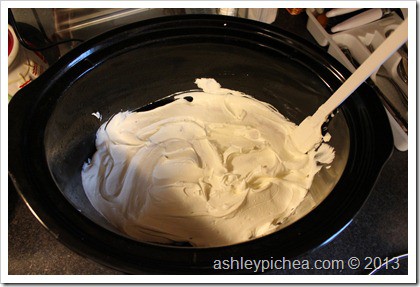 Layer shredded cheddar cheese on top of sour cream.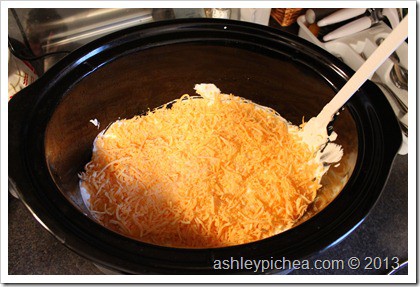 Add rice next.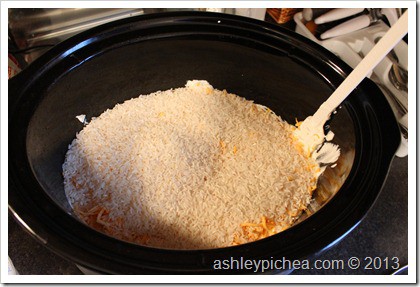 Cover rice with water (pour slowly to be sure and coat rice thoroughly).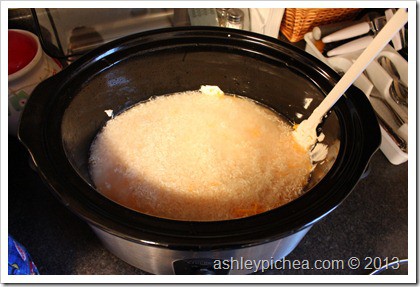 Layer broccoli on top of rice and water.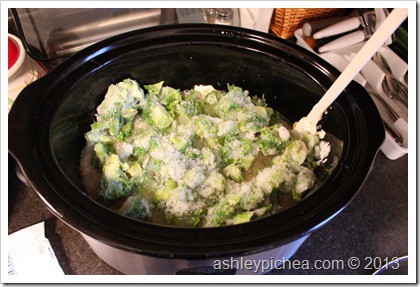 Top with shredded mozzarella cheese.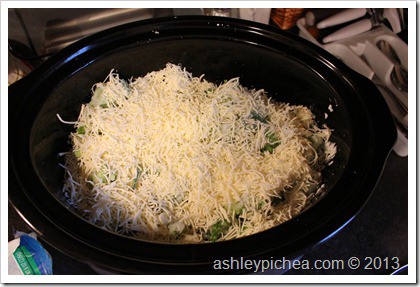 Cook on LOW for 4-6 hours or HIGH for 2-3 hours.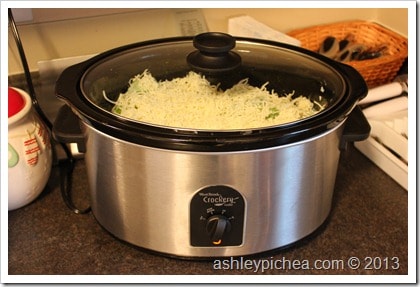 Serve and enjoy!
Other easy slow cooker recipes you might enjoy…
---
For a GREAT deal on Farm-Fresh Chicken, check out Zaycon Fresh… delivering chicken direct from the farm. The products are as fresh as if you had your own farm, but without all the chores