This shop has been compensated by Collective Bias, Inc. and its advertiser. All opinions are mine alone. #MomsHelper #CollectiveBias
When you bring home a new baby to a home that is already limited on space, you need space saving solutions for all the baby stuff. This was the case for us as we brought home our fourth child and needed a baby bottle cleaning station for small spaces.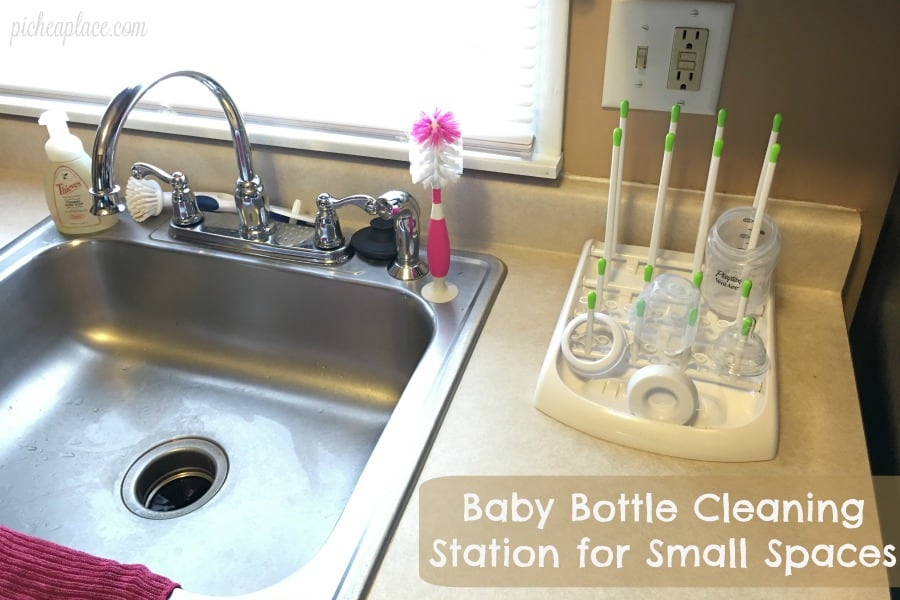 Shortly after having our third child, we moved from a five-bedroom home to a three-bedroom home, so we decided to downsize our baby gear. After about a year, we decided we were probably done having babies, AND we were moving again, to an even smaller home (two-bedroom apartment), so we got rid of EVERYTHING baby.
While that was a great thing for us in terms of lessening the amount of stuff that we needed to move and store, when we found out we were pregnant with baby number four, we had to essentially start from scratch again.
At first, I was overwhelmed with the thought of having to start over – all that stuff we'd need to buy again. But then I realized that four kids later, I knew that most of the stuff I thought I'd need the first time around was actually way more than I needed. And with living in a smaller place, I didn't have the space for all that stuff again.
So I started making a list of the things I really needed, and I waited until I was in a place of actually needing the stuff before buying it. That way I wasn't having to find space to store stuff until we needed it.
One of the things I knew we'd need eventually was a station for washing and drying bottles. While I intended to breastfeed, I knew there would be times when I would need to leave the baby in the care of others, and I wanted to have an option for doing so.
That time has now arrived, so I headed to Target (the one-stop shop for baby and the #1 place for baby registries) last week to grab the supplies I needed to create a Baby Bottle Cleaning Station for Small Spaces.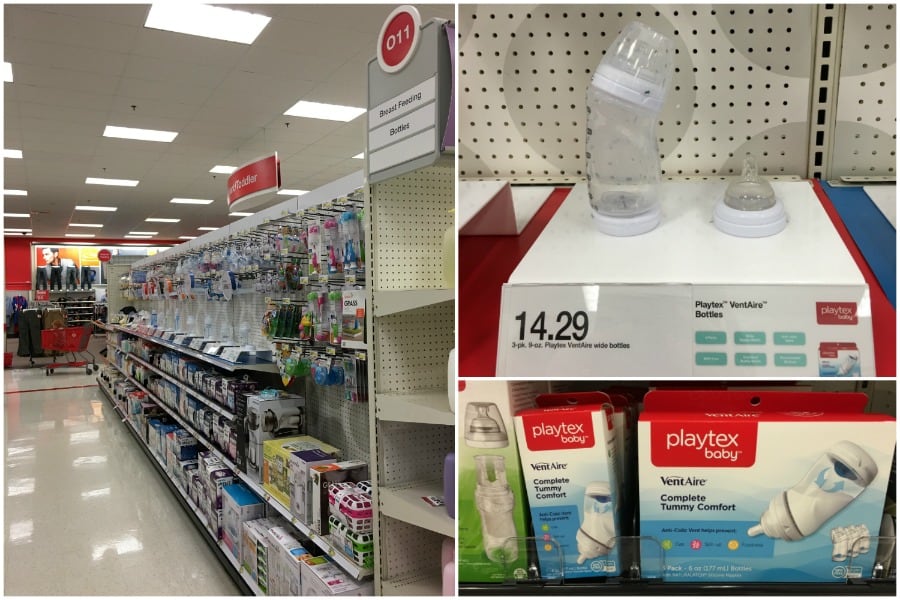 How to Create a Baby Bottle Cleaning Station for Small Spaces
Step One: Choose Your Baby Bottles
Obviously, you'll need to buy some baby bottles. Since we struggled with colic early on with Audrey, I opted for the Playtex Baby™ VentAire® bottles (check out the special offer on the Cartwheel app valid 8/21 to 9/3) to prevent future issues.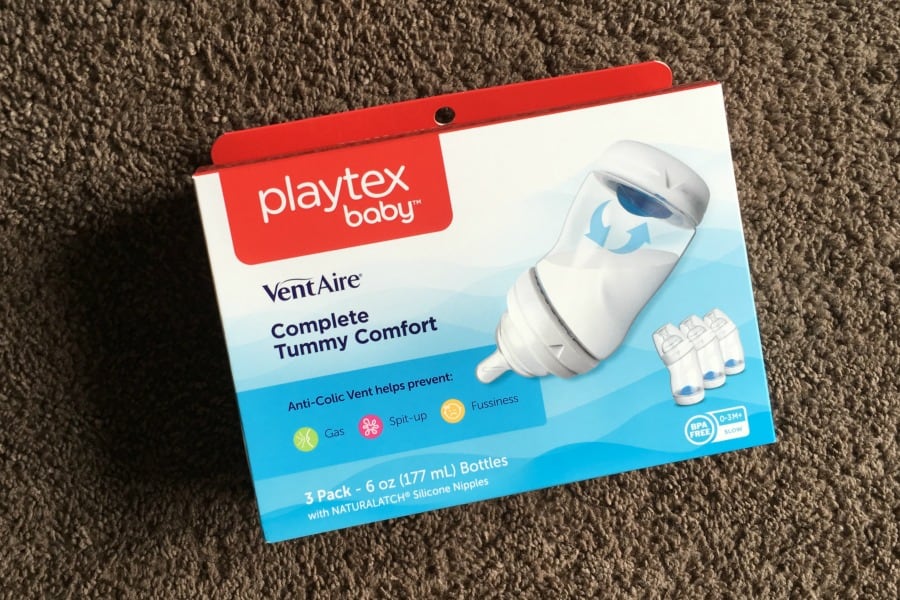 The tiny anti-colic bottom vents keep air at the back of the bottle. As baby feeds, virtually no air mixes with the milk and gets into baby's tummy. Plus, I love that the Most Like Mom® NaturaLatch® Nipple mimics the breast to help baby latch on naturally and promotes easy switching between breast and bottle-feeding.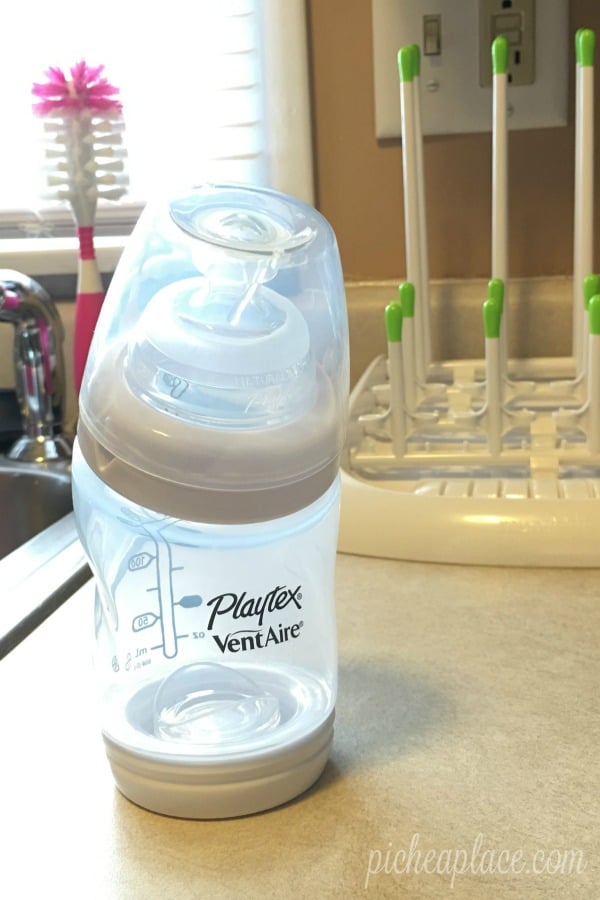 Step Two: Step Up a Washing/Drying Station
Since we're pretty limited on counter space (think standard apartment kitchen), I needed a washing/drying system that didn't take up a lot of space.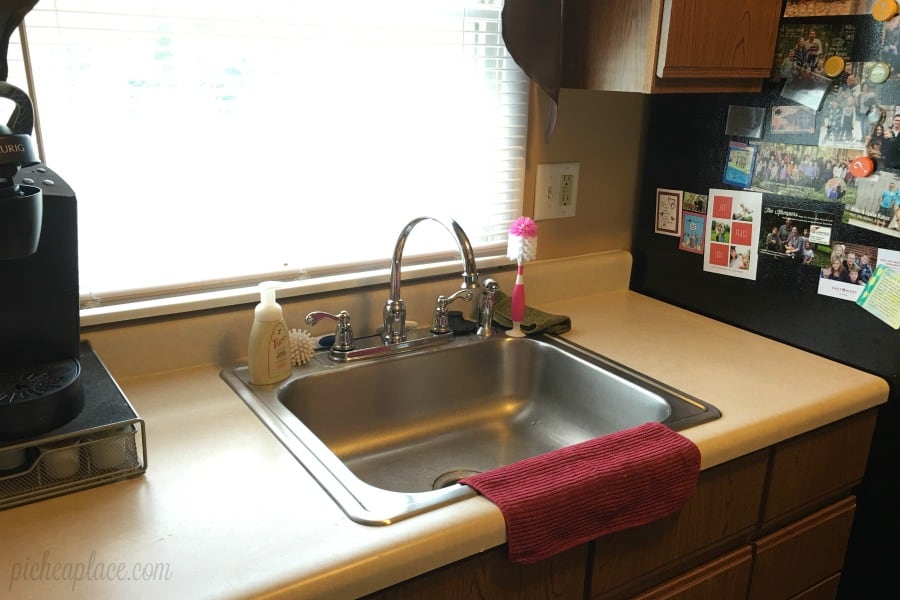 A bottle brush is a must for quickly and effectively cleaning all the parts of the bottle. I keep mine next to the kitchen sink.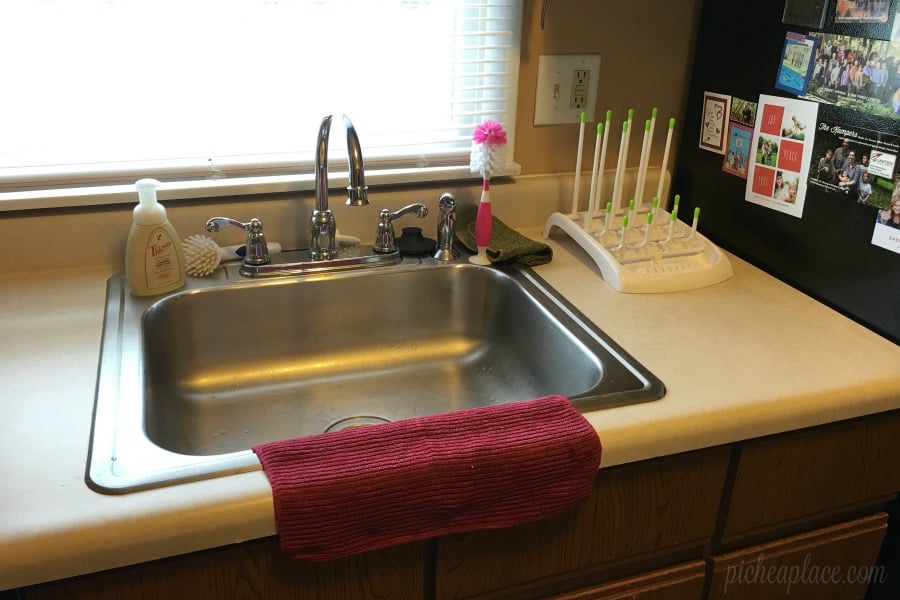 I found a collapsible drying rack that doesn't take up a ton of space on the counter when in use, but it has plenty of room to dry all the pieces of my Playtex VentAire baby bottles.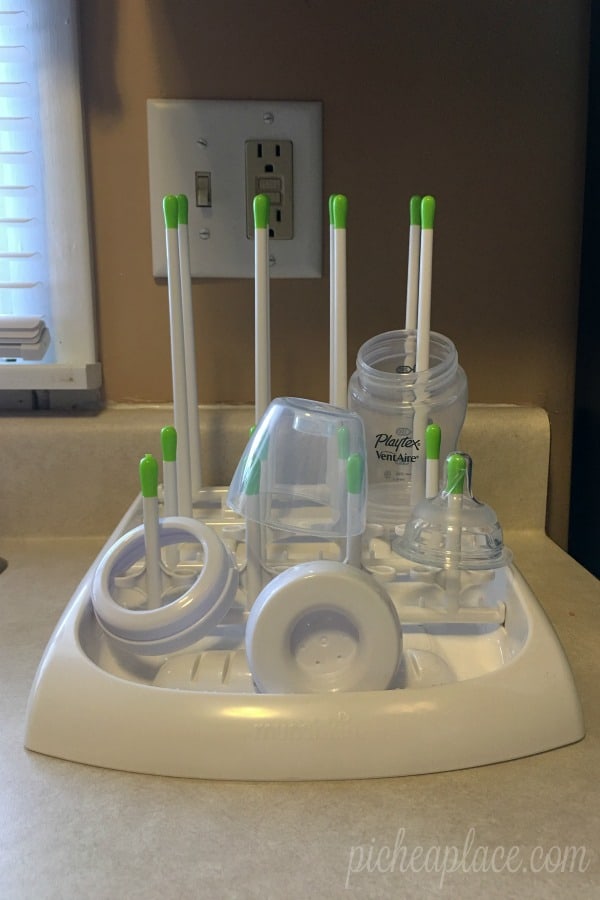 Step Three: Storage System
When the drying rack is not in use, I can fold it flat and store it under the kitchen sink with my dish soap and other cleaning products.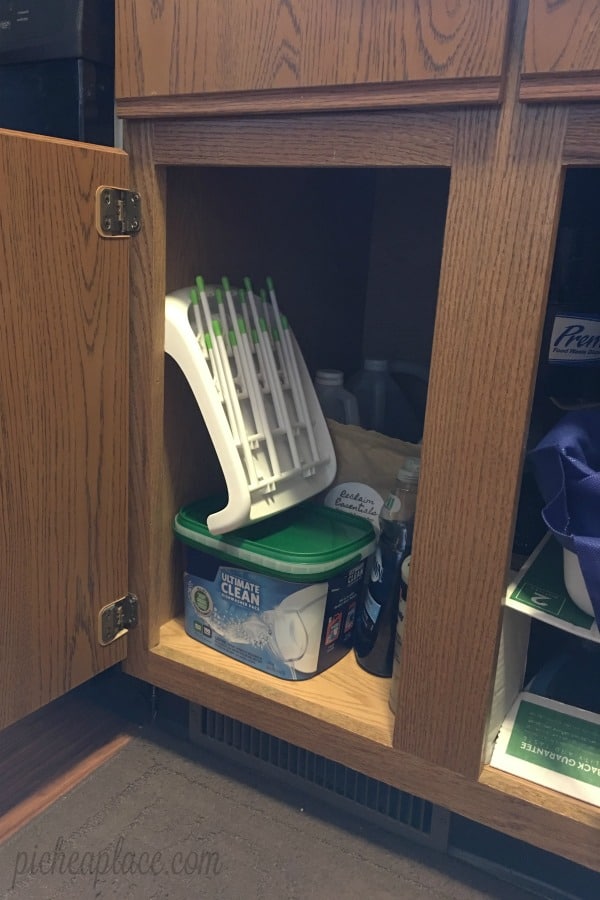 Having a space saving solution for washing and drying our Playtex baby bottles is essential for living with a baby in such a small space.