We have been having such a great time visiting the zoo this summer, and our Apologia Zoology books have accompanied us on almost every trip. The kids love looking up the animals we see at the zoo to find out fun facts and learn more about them!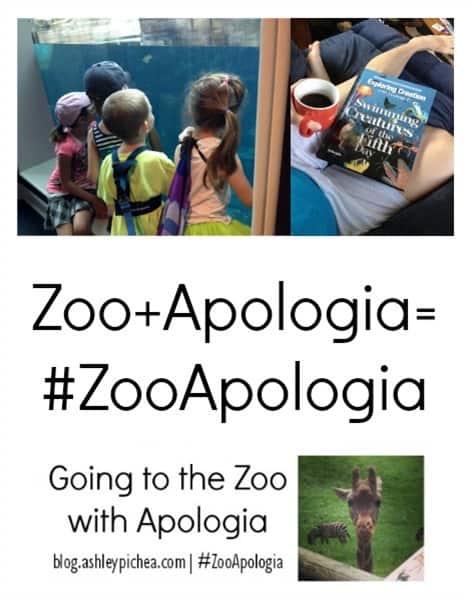 Visiting John Ball Zoo
Last month we had the opportunity to visit John Ball Zoo. It's just over an hour away, and thanks to having a membership at our local zoo, we were able to get in for half price.
We spent the morning with my sister-in-law and her kiddos, and we had a great time checking out the animals!
While our local zoo has a great Wild Africa exhibit, it is rather sparse on the aquatic animals and flying creatures that we've been learning about in Zoology 2: Swimming Creatures of the Fifth Day and Zoology 1: Flying Creatures of the Fifth Day. We were excited to visit JBZ to see some of these beautiful creatures!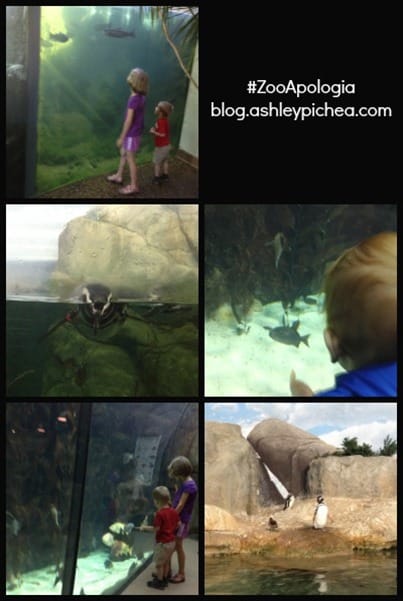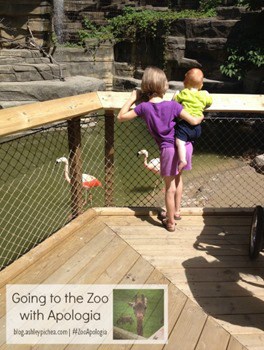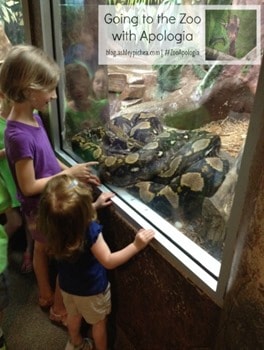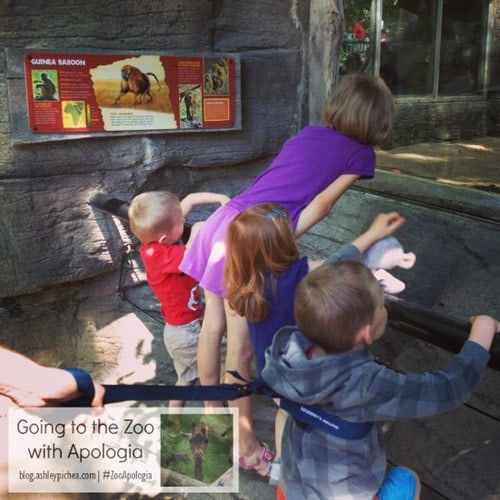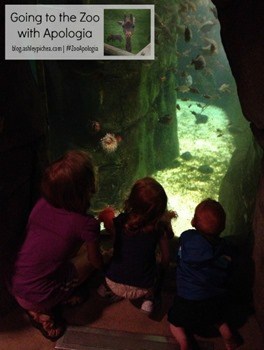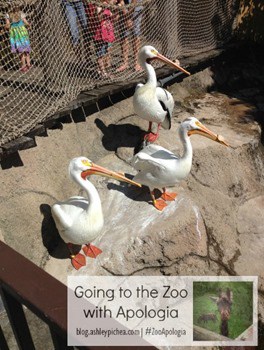 Visiting Toledo Zoo
We also made the two hour trip to the Toledo Zoo last month to meet up with our friends from Raising Lifelong Learners. What a GREAT time we had getting to see our online friends in real life!
Colleen and I juggled seven kids, two cameras, and two iPhones while attempting to see as many exhibits as the kids would allow.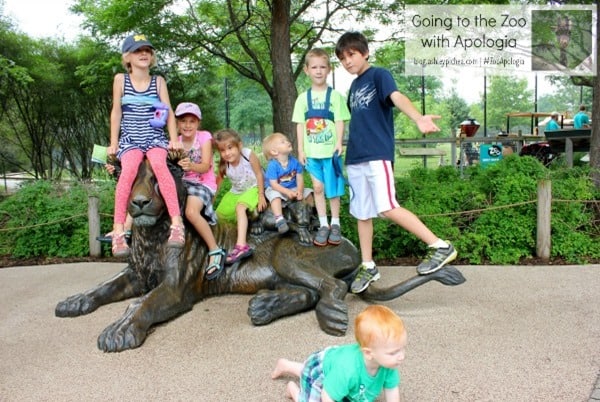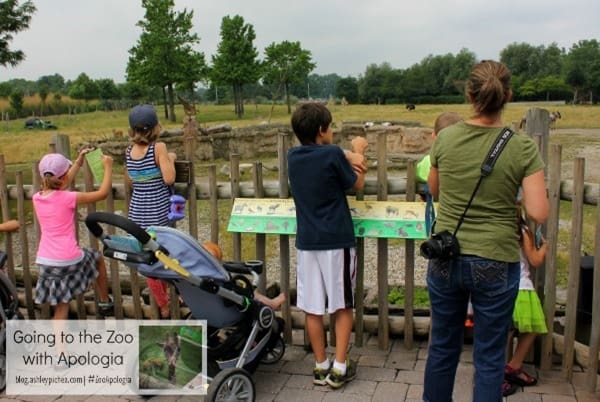 One of our favorite exhibits at the Toledo Zoo was the seal and polar bear aquarium. We literally spent at least an hour (we visited it twice during our day at the zoo) just watching these beautiful creatures play and interact.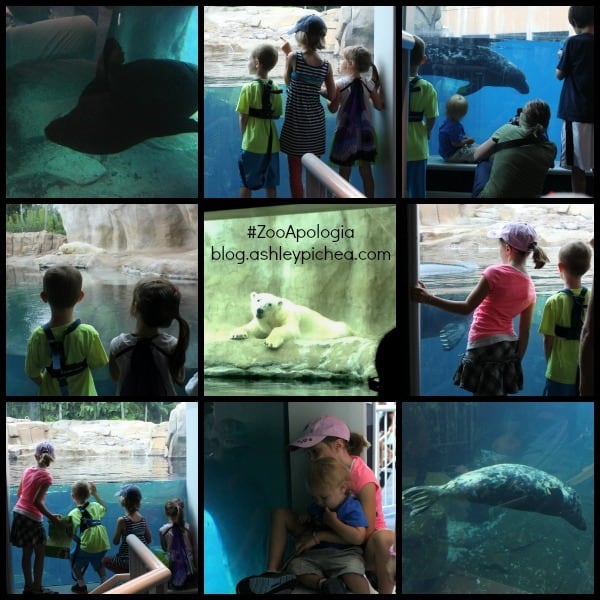 [You can watch the polar bears and seals on their online web cams here: Toledo Zoo Animal Web Cams.]
One of the kids' favorite things at the Toledo Zoo were the educational booths. Whenever they saw one of the booths, they all made a beeline to them to learn more about the animals.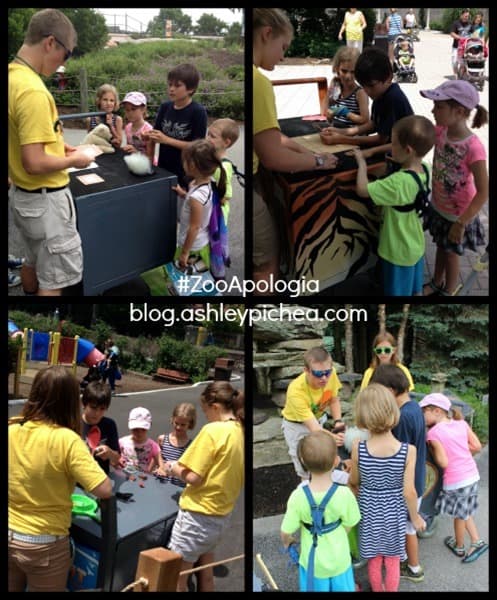 The kids decided to do a bit of "blogging" while we were there, too, taking photos and videos of the animals.
video by David || link to kids' cameras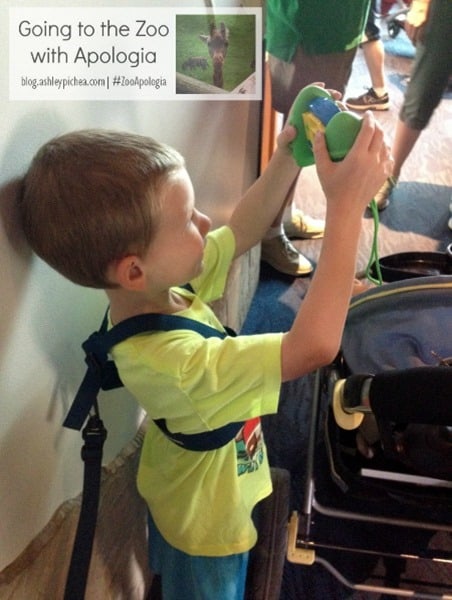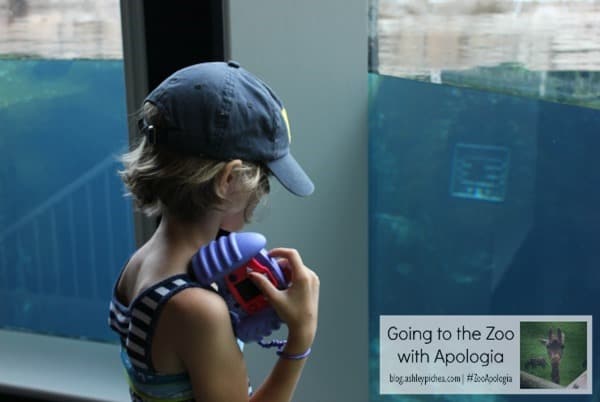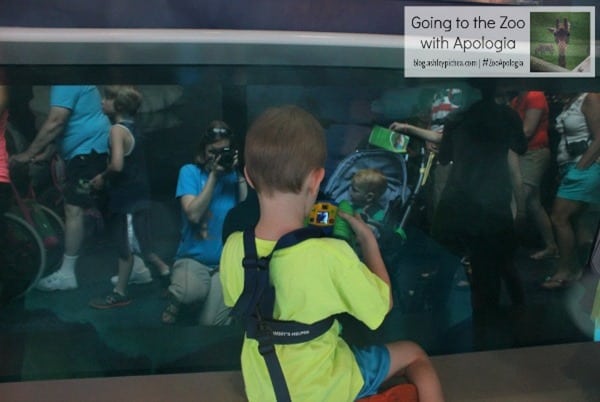 I just love this reflective shot with me, David, and Chris!
Zoo Fun at Home
While we've been enjoying our frequent zoo trips this summer, sometimes we just need a quiet day at home… but that doesn't mean our zoo fun has to end! Earlier this week, David grabbed one of the Zoology texts from the bookshelf and asked me to read it aloud to him [he wanted to earn points for our library reading program] while he played quietly with Legos.
I don't normally read aloud [I don't particularly enjoy it], but Jenny was at camp and wasn't available to do the reading, so I granted his request, and we dove into Swimming Creatures of the Fifth Day for about an hour.
I was absolutely amazed at how much I learned reading just the first chapter… and David gleaned quite a bit as well.
I am constantly amazed with the quality of Apologia's Elementary Science series, and I cannot recommend them highly enough as a resource for every family [no matter where your kids go to school] to have in their library. These books don't have to be used as a science curriculum [though they are amazing as such], but they make for a great family learning together time!
Join Us at the Zoo
Have you been to the zoo this summer? Share your photos with us on the Facebook page or via Instagram with the hashtag, #ZooApologia.