This shop has been compensated by Collective Bias, Inc. and its advertiser, Walmart Family Mobile. All opinions are mine alone. #AngryForSavings #CollectiveBias
"Mommy, can you download another Angry Birds app for me to play?" My kids are hooked on the Angry Birds apps, so when I saw that the Angry Birds movie was coming out on DVD, I thought it would be fun to celebrate by creating our very own life-sized Angry Birds game.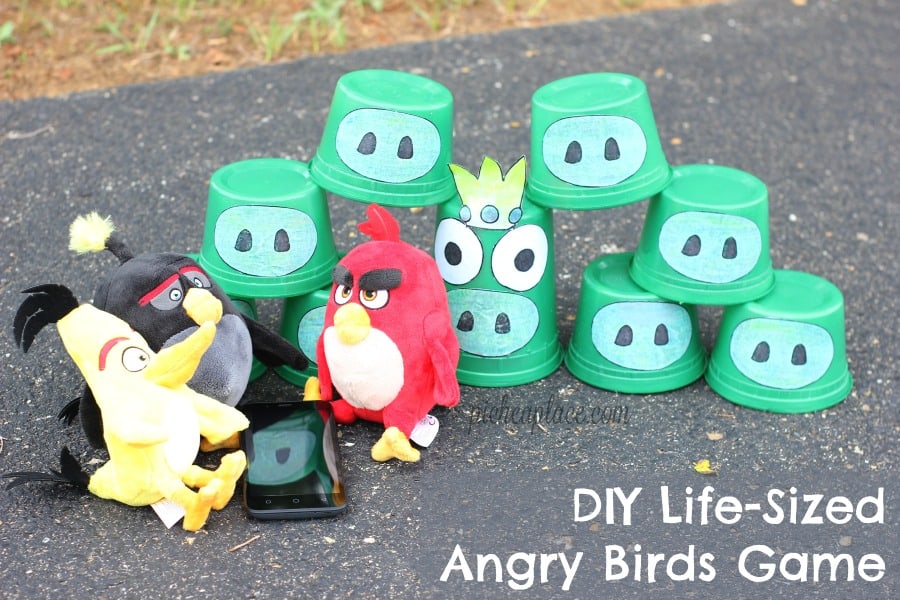 Once I had the idea in my head to create a life-sized Angry Birds game, I needed some inspiration to turn my idea into a reality. I spent a few minutes searching Pinterest on my Coolpad Catalyst and found a great free printable of the Angry Birds characters' faces that was just what I needed to bring my idea to fruition.

It was so much fun to get my craft on last week, making some "mean pigs" for our life-sized Angry Birds game. I headed out of the house for a couple hours to get in some uninterrupted crafting time (because the kids wanted to "help" a little too much) and got comfortable in my father-in-law's workshop.
DIY Green Pigs for Angry Birds Game
Supplies Needed:
9 empty plastic containers
green spray paint
printed "Mean Pig" face template (one per container)
scissors
decoupage paste
paint brush
I started by spray painting the empty containers. (We eat Chinese every two weeks, and the boys always order egg drop soup, so we have lots of plastic soup containers around the house. They were perfect for this purpose. We'd also talked about using our empty yogurt containers or half-gallon milk jugs.)

I ended up putting two coats of paint on the containers to get a solid green all the way around.
While the paint is drying, print and cut out the green pig faces.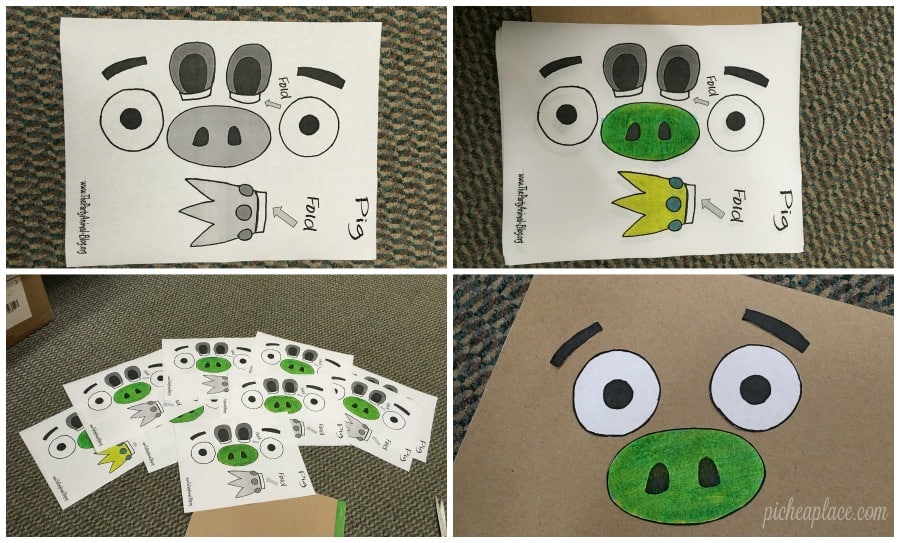 If you're like me and print them on a black and white printer, grab a marker and color the noses green and one crown blue and yellow (for the King Pig).
Once the paint is dry enough to handle the containers (no paint should come off when you touch them – about an hour), add a layer of decoupage paste where you are going to put the pig's face.
Add the pieces of the face that fit on the container – for me that was just the nose for the smaller containers and the eyes, nose, and crown on the larger "King Pig" container.
Had I been at home printing the faces, I would have shrunk the printable so I could fit more of the face on each container, but my kids were still happy with the results.
After you've added the face piece(s), cover the entire container with decoupage paste and set aside to dry.

On the King Pig container, use decoupage paste to attach the crown, being sure to cover both side of the crown with the paste in order to create stiff crown.
Once all the containers have faces and have been covered in decoupage paste, let them dry completely (should not be sticky to the touch at all – about 6-8 hours), then you're ready to play!
How to Play the Life-Sized Angry Birds Game
Supplies Needed:
9 DIY Green Pigs
Water Balloon Launcher
Water Balloons and/or Angry Birds
Set up your Green Pigs in a pyramid.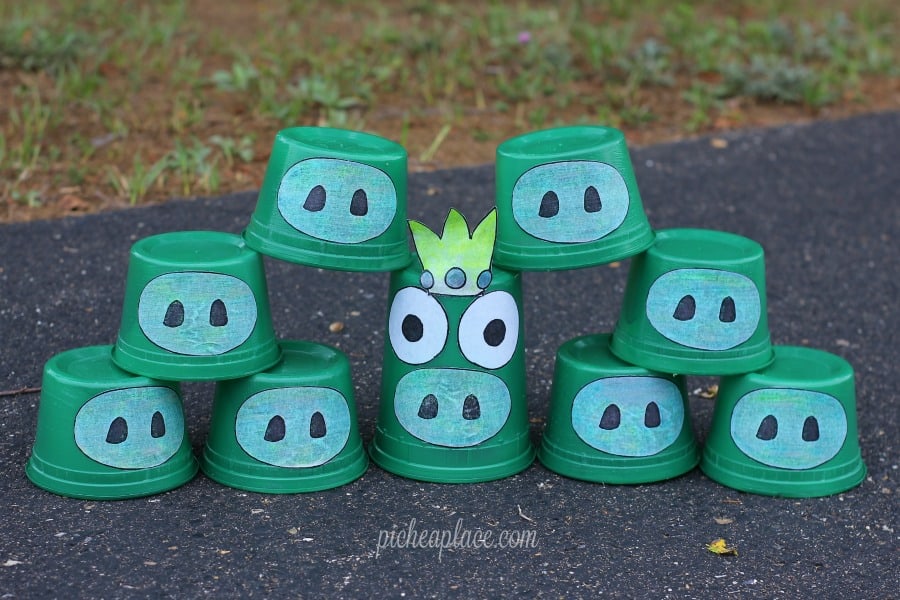 Use the water balloon launcher to aim and launch either a water balloon or small stuffed Angry Bird character at the pigs to see how many you can knock over.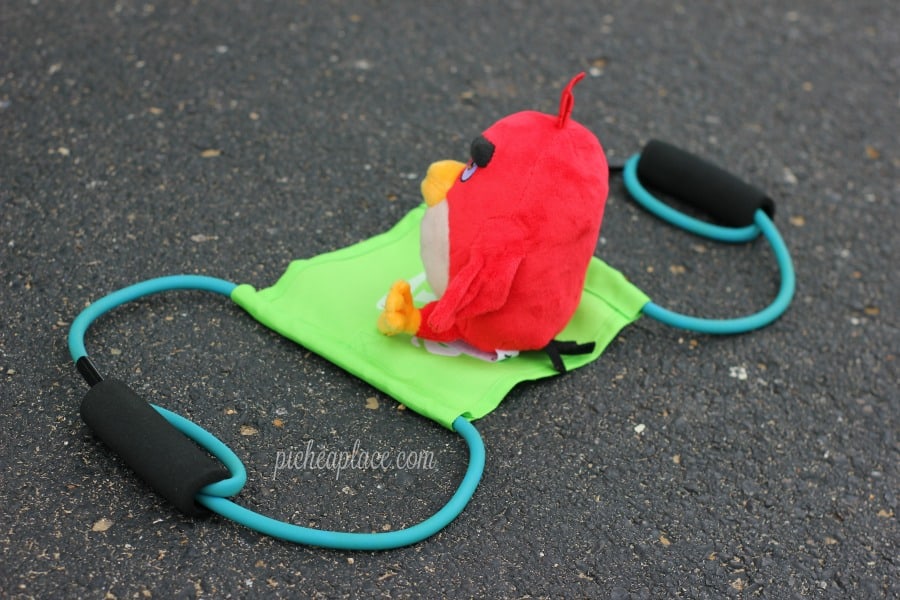 Each player gets three attempts to knock over all the pigs. The small pigs score one point each, while the King Pig scores two points.
First player to reach 50 points (or whatever total you want to play to) wins!

After playing several rounds of Life-Sized Angry Birds outside in the heat and humidity, we were ready to cool off inside, so I turned on the new Angry Birds movie for the kids to watch while I used the Coolpad Catalyst on the Walmart Family Mobile PLUS plan to send photos and videos of our family fun to the grandparents to enjoy.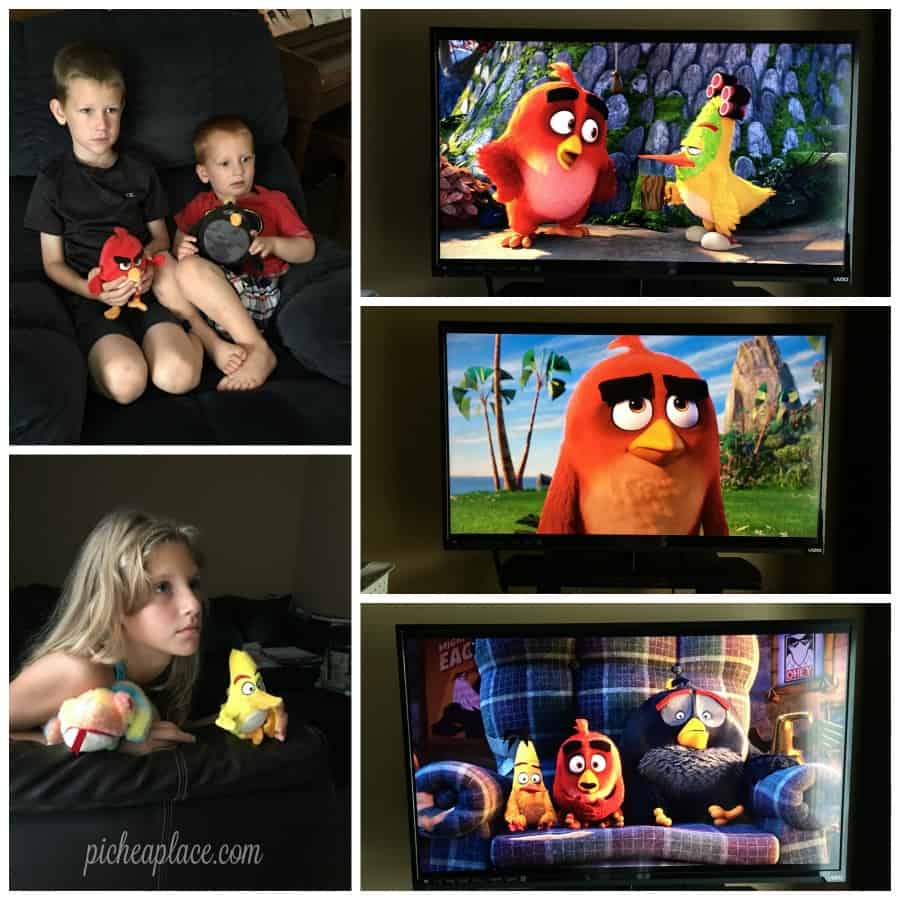 Walmart Family Mobile Plus Plan
The Walmart Family Mobile PLUS plan features Unlimited Talk, Text, & Data which includes up to 10GB of 4G LTE data PLUS a free movie on VUDU (new release rental $7 value that you can watch on your SmartTV, via Roku, Chromecast or other compatible device – perfect for family movie night!) every month per line for $49.88. It's a great way to save money while staying connected with family and friends.
I'm able to send photos and videos of all our Angry Birds fun without worrying about going over our data plan. Plus we can play as much Angry Birds as we want while we're on the go.
We recently picked up a new phone, the Coolpad Catalyst ($59.88) at Walmart to add to our Walmart Family Mobile PLUS plan, and discovered that you can start service on ANY Walmart Family Mobile plan today by purchasing a Starter Kit for just $19.88!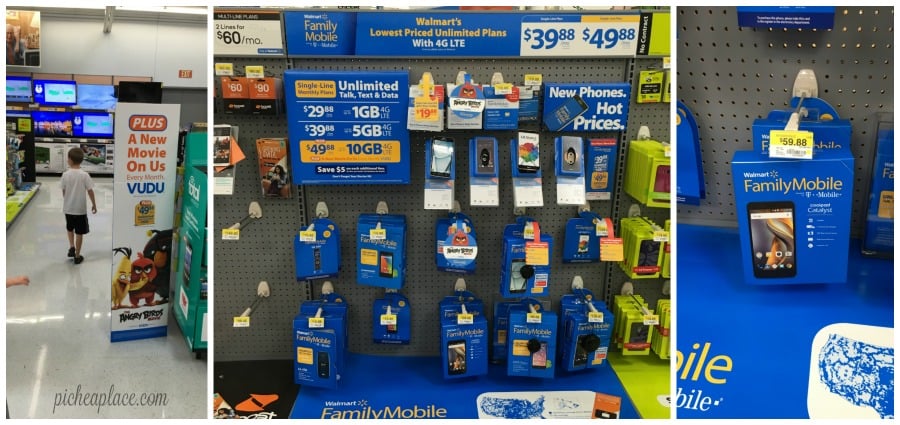 Visit the Family Mobile Hub to find an in-store event near you to meet with a Walmart Family Mobile rep. The event will have a code that you can scan to receive a free power up for the Endless Runner Game on the Angry Birds Action! app. While you're there, be sure to scan the Angry Birds code on the Angry Birds displays to unlock a selfie augmented reality experience with the Hatchlings!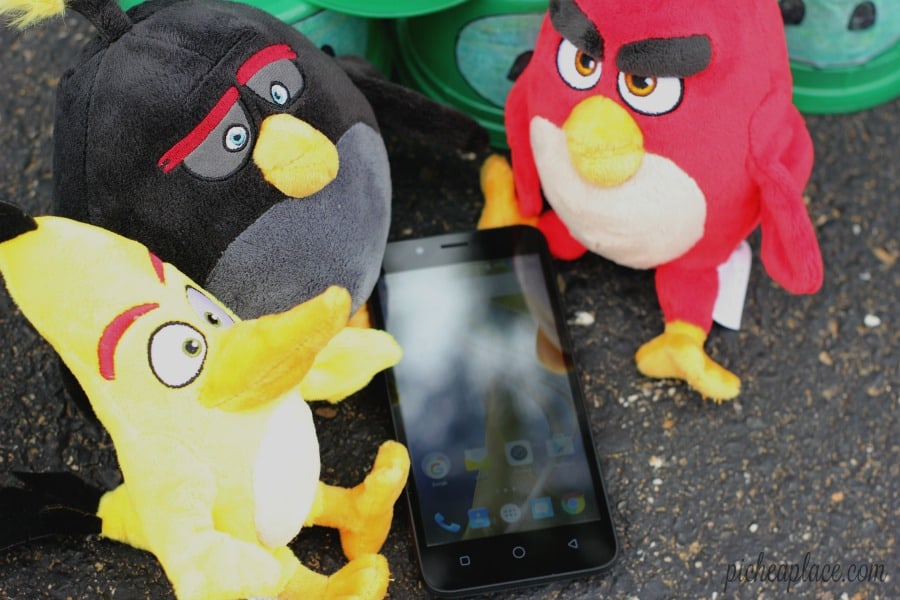 All prices for phones and plans included in this post are accurate as of the date of posting; however, these prices are subject to change. Please refer to Family Mobile Hub or your local Walmart for current pricing.