This shop has been compensated by Collective Bias, Inc. and its advertiser. All opinions are mine alone. #BalancedMealsMadeEasy #CollectiveBias
As a busy work-from-home mom, I prefer an easy "grab and snack" lunch as opposed to pausing in the middle of the day to prepare a healthy meal for myself. Using a Rubbermaid® Balance™ Meal Kit helps me to prepare healthy lunches that I can toss together and enjoy without a ton of effort. It's my new go-to tool for easy healthy lunch meal prep for busy moms!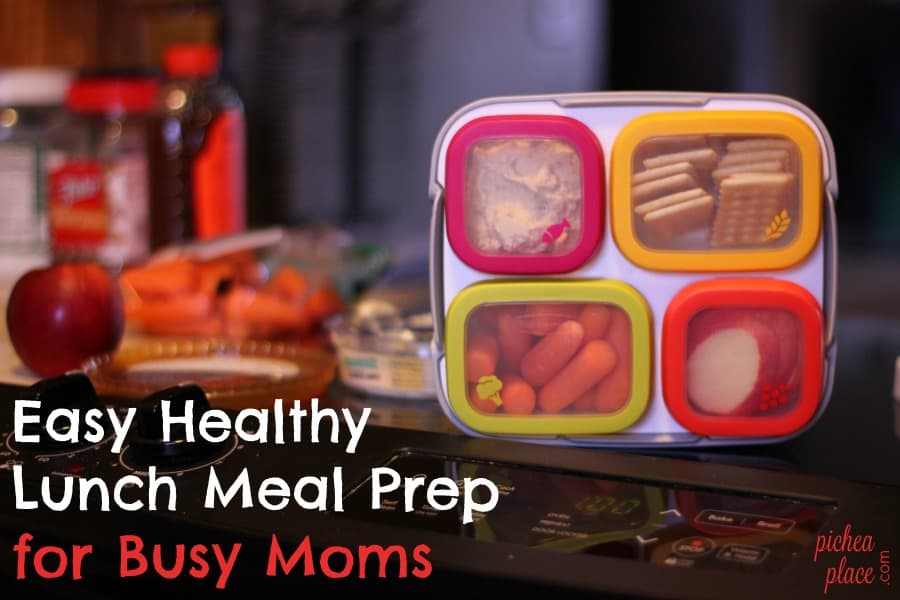 Even though I have to pause during the day to make lunch for my two youngest children who are home all day with me, I tend to forget to make lunch for myself (or prefer not to eat yet another turkey or peanut butter sandwich). That often results in my grabbing a bag or box of snack food from the cupboard and calling it lunch.
I want to eat healthier because I know that it's important to take care of myself in order to take better care of my family. And I do so at breakfast and dinner, but for some reason, I struggle to eat a healthy lunch.
When I saw the Rubbermaid® Balance™ Meal Kit in the pop and promo aisle at Kroger last week, I was drawn to the display.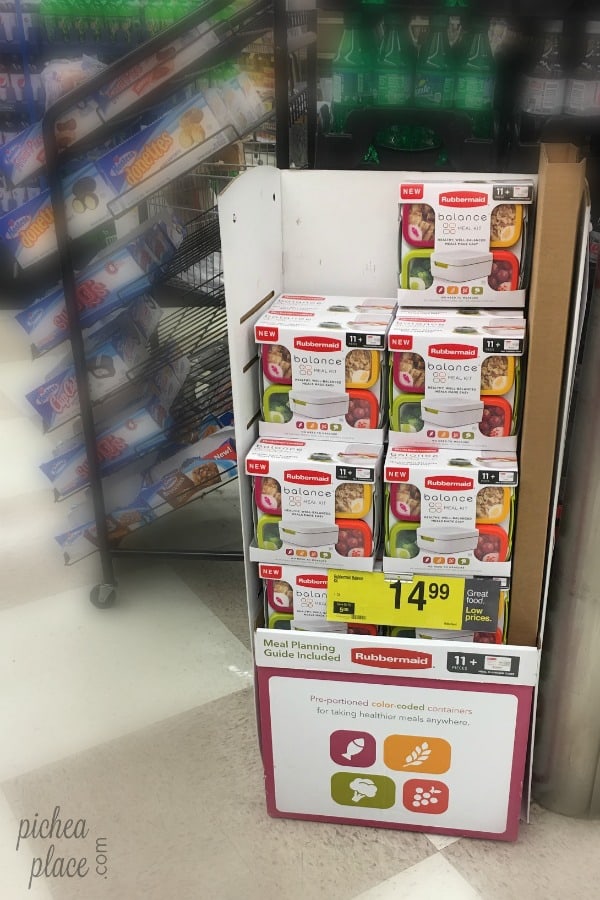 I have several friends who use portion-control containers for their healthy lunch meal prep for the week. I was curious what the fuss was about these containers. "Healthy well-balanced meals made easy" sounded exactly what I was looking for when it came to easy healthy lunch meal prep!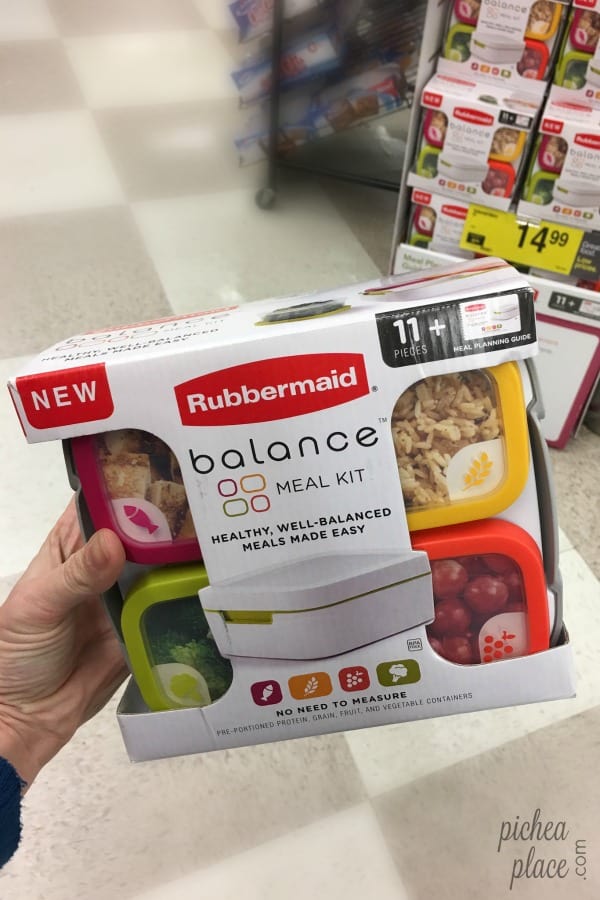 I decided to grab a kit to see what it was all about. I wanted to see if the nutritionally balanced pre-portioned containers for fruits, vegetables, protein, and grains would actually be enough food to satisfy my mid-day hunger.
Using the color-coded lids with icons for each container, it's easy to figure out how much proteins, grains, fruits and veggies you need for a complete meal.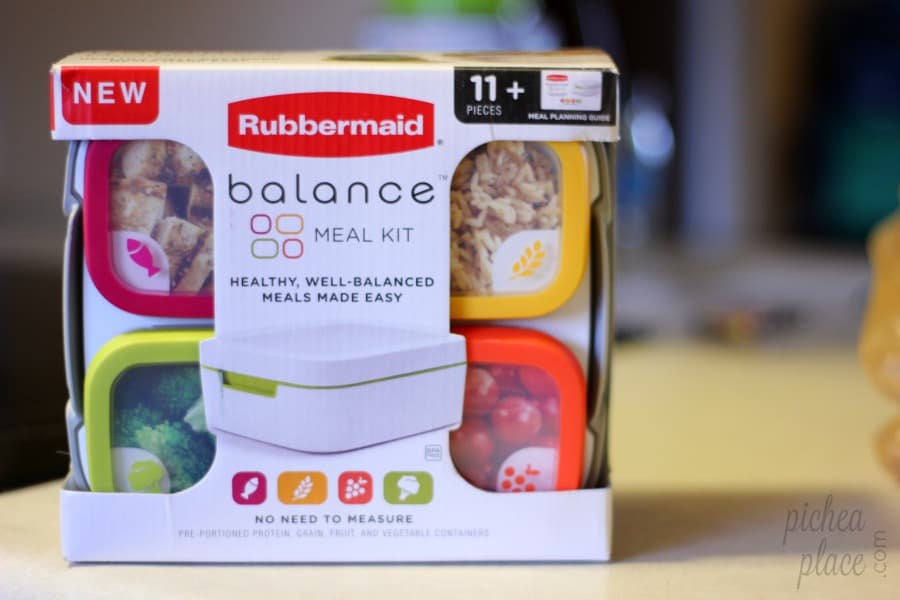 Easy Healthy Lunch Meal Prep for Busy Moms
The first day, I decided to go with one of my staple healthy lunch ideas: carrots and hummus, apple slices, and crackers.
Normally I would have just grabbed the whole container of hummus, the bag of baby carrots, and the box of crackers and snacked throughout the afternoon as I worked, consuming a fair portion of each.
Using the kit, I quickly dished out each "ingredient" into its appropriate container. Then I transported the containers to my work area in the provided carrying case.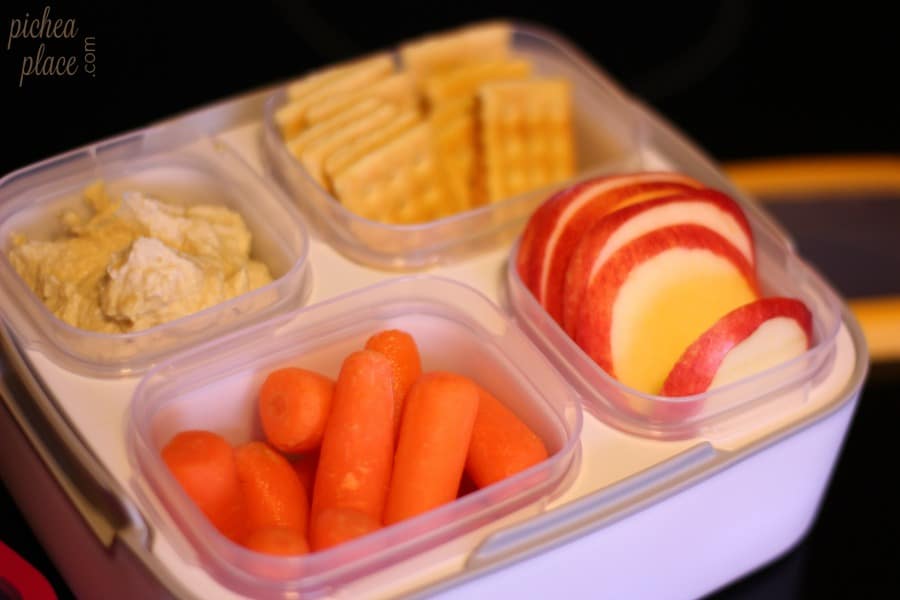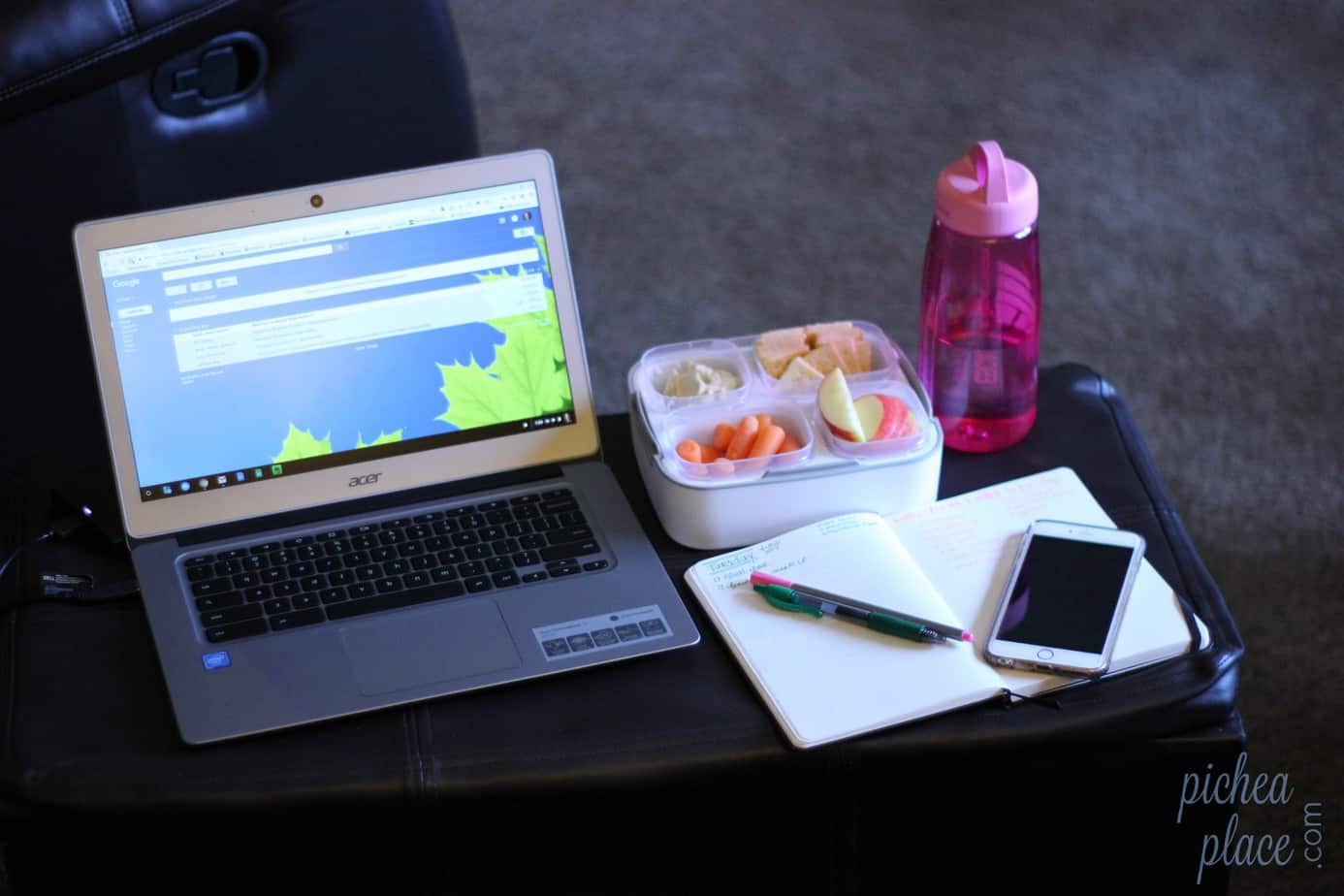 The portion of crackers was smaller than I previously allowed, while the portion of carrots and hummus were larger. I was happy to discover that using these containers not only took the guess work out of what I should eat for a healthy and balanced lunch, but I was actually full when the food was gone!
Easy Grilled Chicken Salad Recipe
Day two, I decided to see what size easy grilled chicken salad I could make using the containers. With no need to measure the ingredients, I just filled the containers by adding the corresponding ingredients.
Ingredients:

2/3 c grilled chicken pieces (I keep pre-cooked grilled chicken pieces on hand in my freezer for easy meal prep)
1 1/4 c baby spinach
2/3 c sliced strawberries (you could also use Mandarin oranges)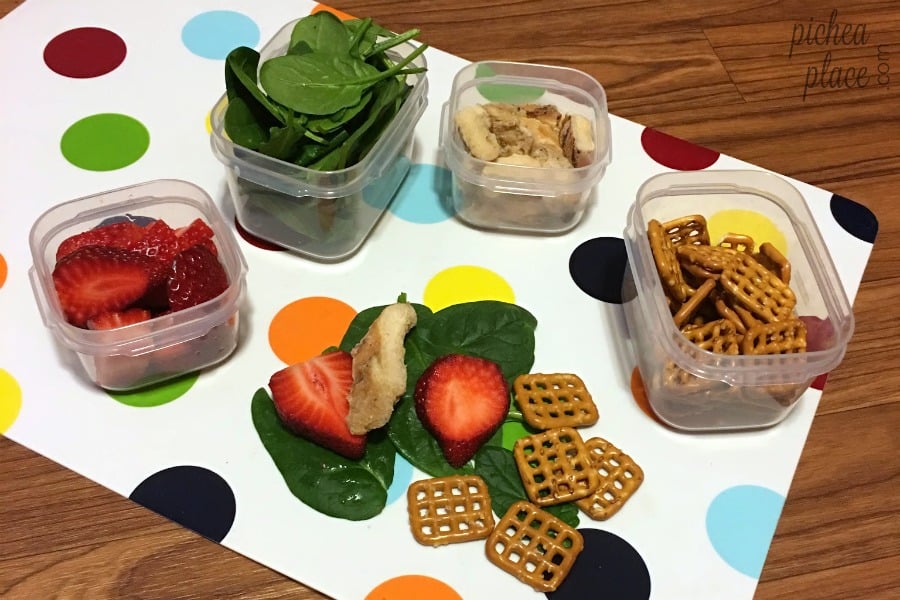 Then I heated the grilled chicken in the microwave (in the microwave safe container) for about 30 seconds.
I used the bottom of the carrying case to assemble my grilled chicken salad: spinach (vegetable), sliced strawberries (fruit), and grilled chicken pieces (protein). I ate the remainder of the strawberries on the side and filled the grain container with pretzels.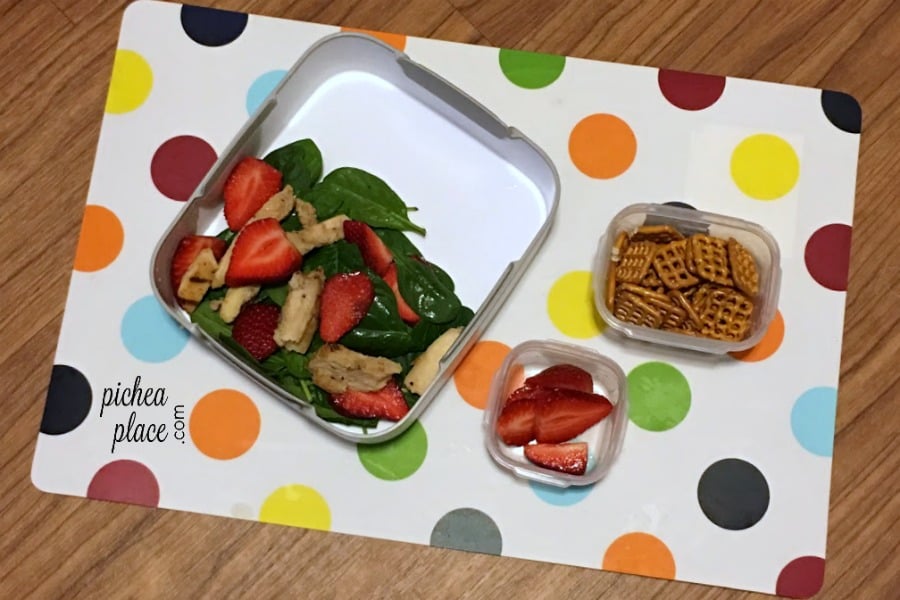 It was a super easy healthy lunch, and the size of the salad was just right!
More Healthy Lunch Ideas for Busy Moms
Now that I'm sold on how easy healthy lunch meal prep is going to be using the Rubbermaid® Balance™ Meal Kit, I'm excited to try out some of the recipes in the included recipe book. It has 35 recipes plus helpful tips and time-saving tricks to get my healthy eating off to a quick start!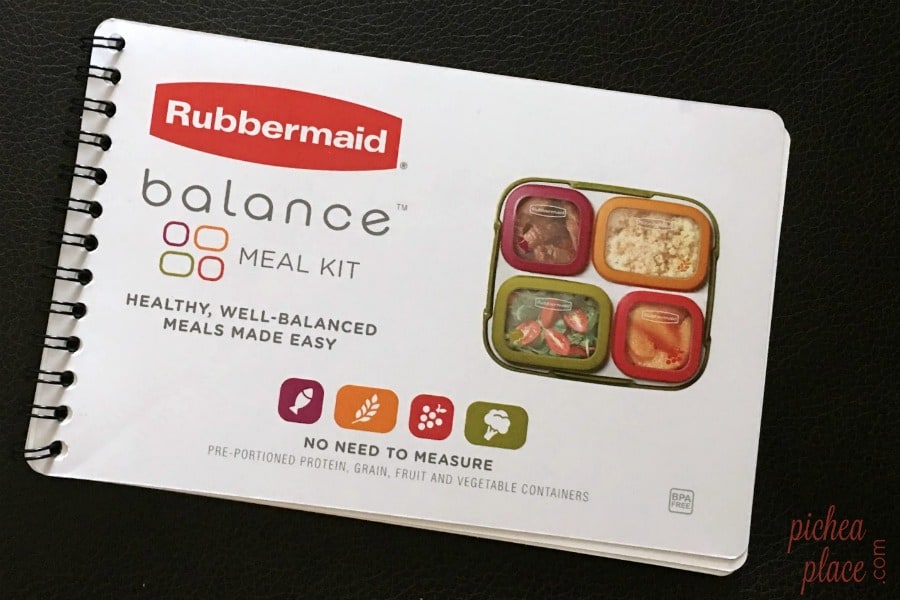 Unhealthy, snack food filled lunches are a thing of the past. I'll be using my Rubbermaid® Balance™ Meal Kit to help me execute easy healthy lunch meal prep from now on. It's my new go-to tool for busy moms who want to eat a healthy lunch on the go!