Disclosure: This post is sponsored by Cedar Fair Entertainment Company in conjunction with Blog Meets Brand, and I have been compensated for my participation. All opinions are my own.
Our family loves to take mini-vacations (I call them staycations if we don't have to drive more than 4 hours). It's a great way to get away from the every day chaos of life and spend some quality time together. We recently enjoyed a trip to Michigan's Adventure as part of a two-day family staycation in West Michigan, and we had a great time together as a family!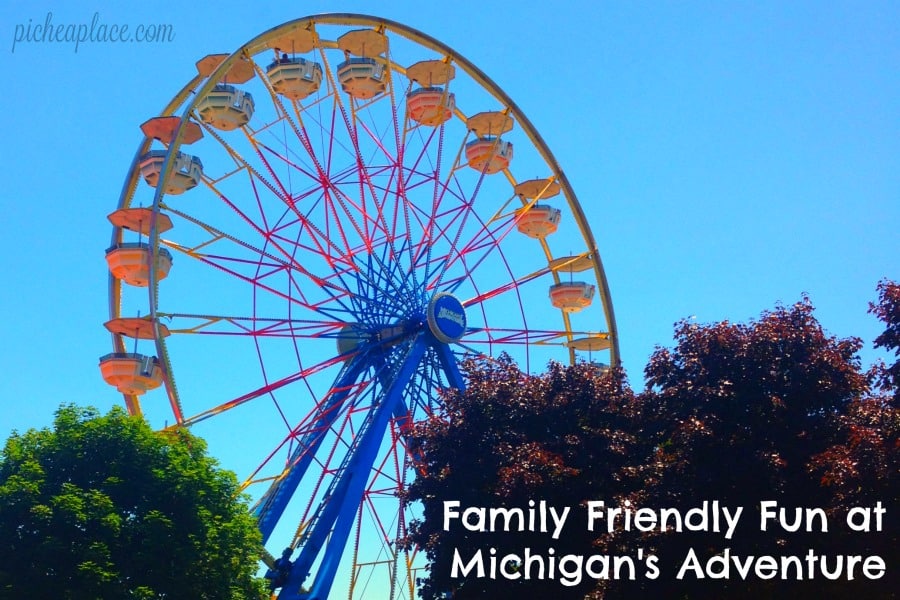 If you're looking for a family friendly fun attraction in Michigan, look no further than Michigan's Adventure! Two parks for the price of one, Michigan's Adventure has something for everyone…
Driving into the park, you're greeted by the mile-long Shivering Timbers wooden roller coaster. It's sure to get your blood pumping before you even hit the front gate!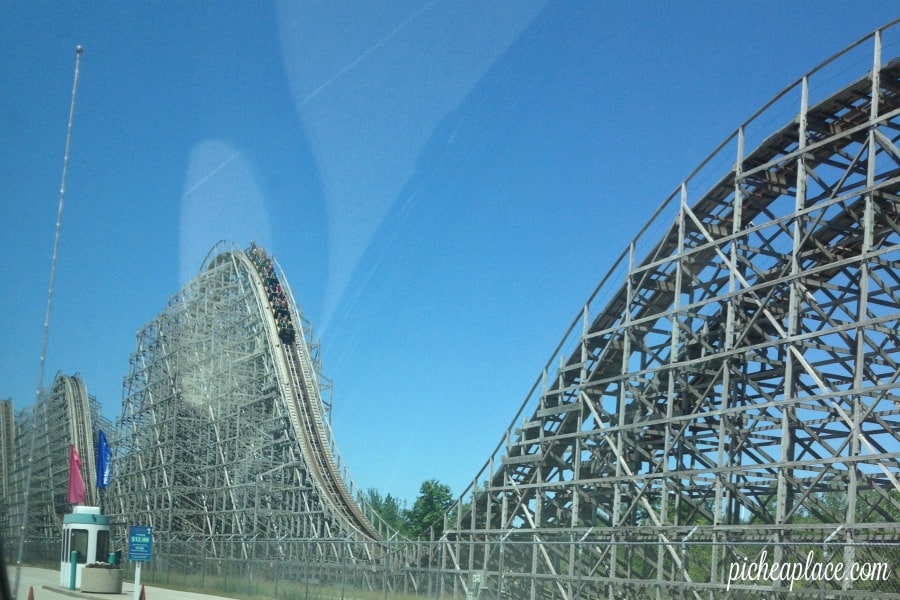 Once inside the park, you have two options… amusement park or water park.
Family Friendly Fun at Michigan's Adventure Amusement Park
We chose to do the amusement park first, saving the water park for the second half of the day (when we were melting from the sun and heat).
I loved that the "height chart" was immediately inside the entrance to the park. We were able to measure each of the kids and get a colored wristband for ease of knowing which rides they were tall enough to ride.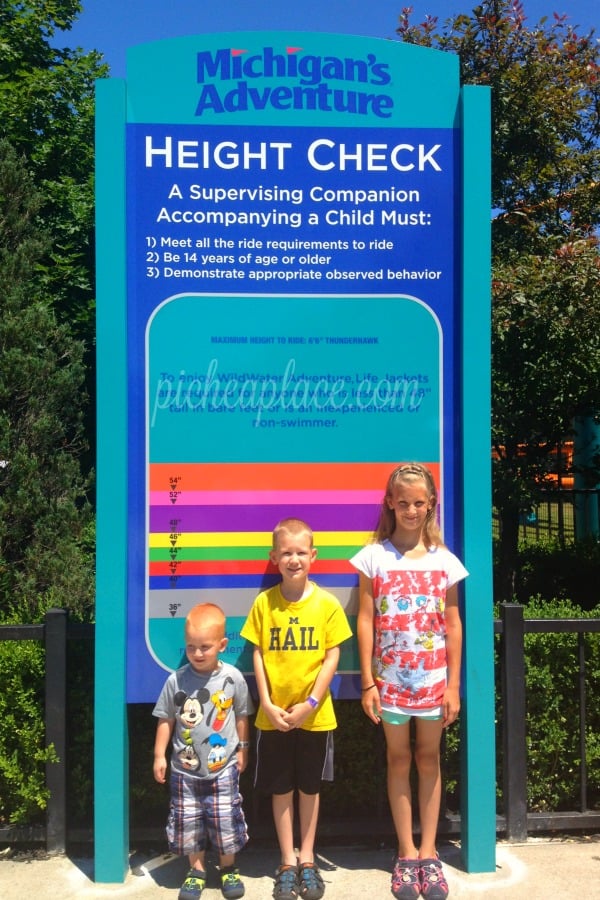 We started in the children's ride section of the park…
The three older kids enjoyed riding in the flying Elephants and Frog Hopper.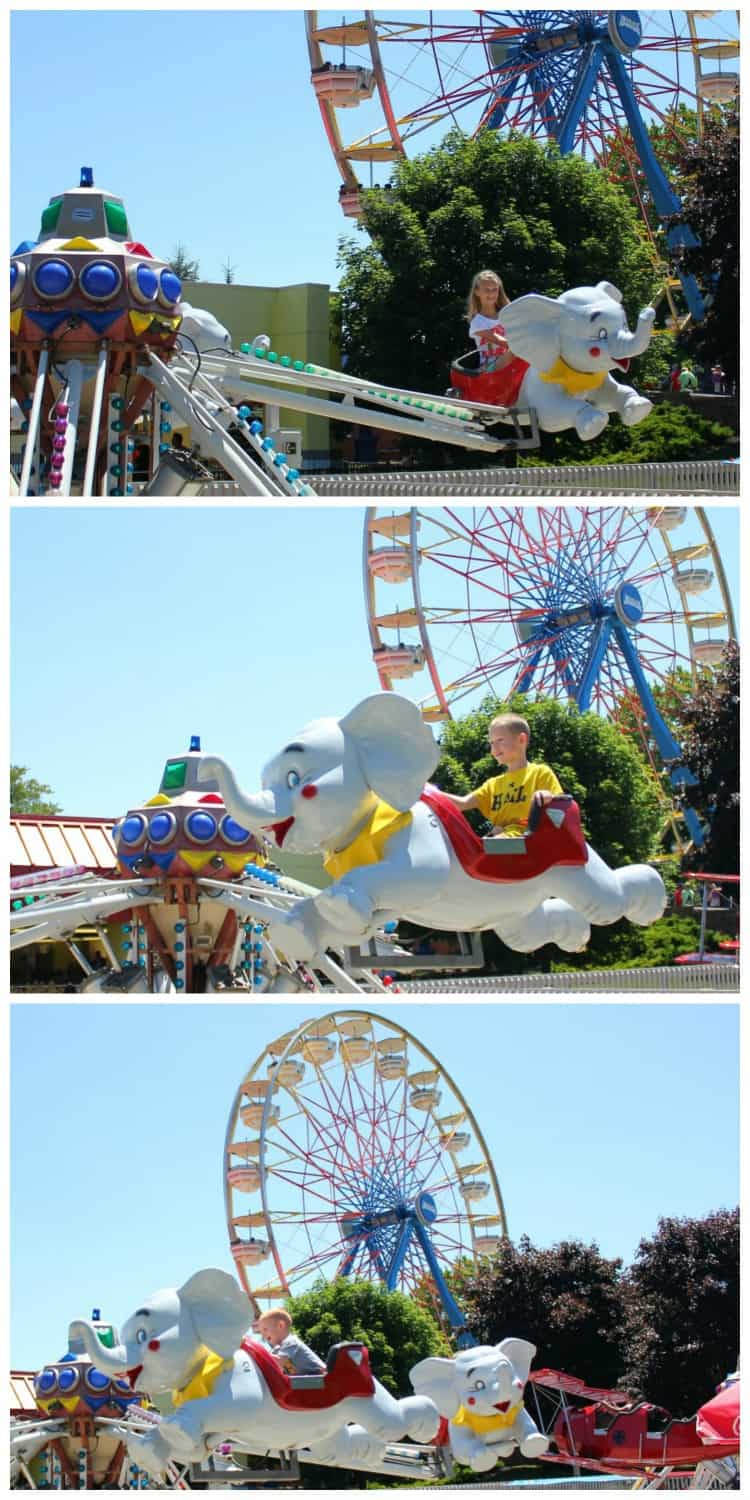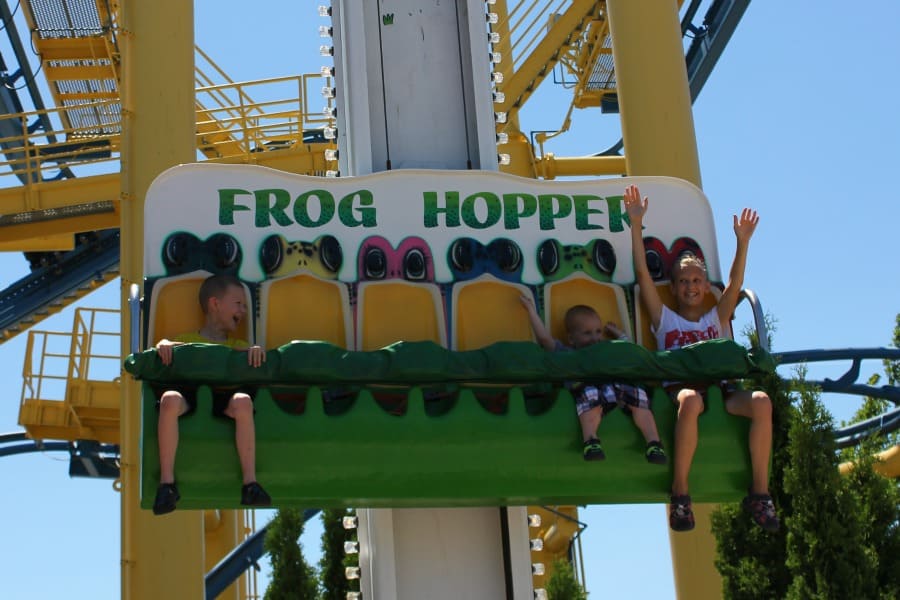 This petting zoo features llamas, alpacas, a mini horse and a mini donkey to commemorate the park's 60th anniversary!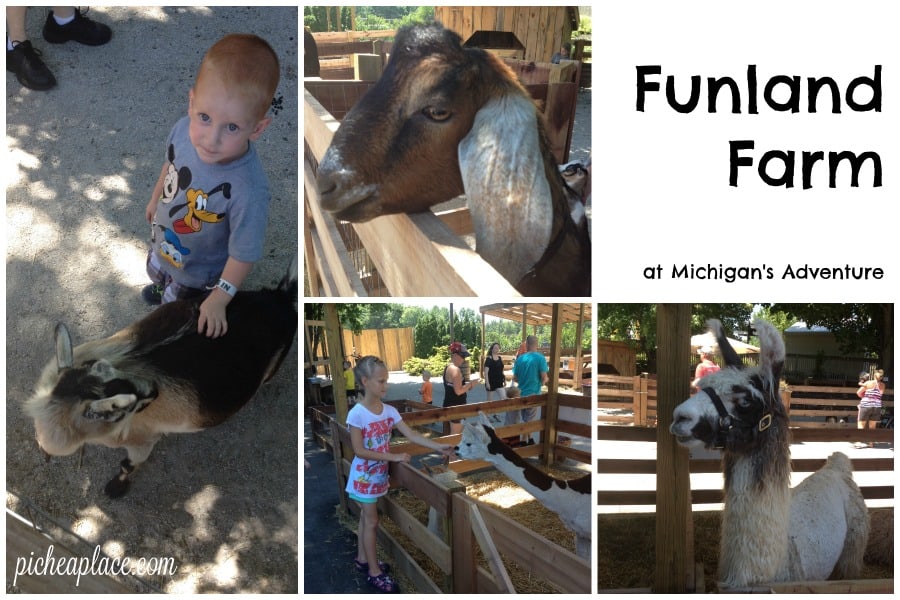 More fun thrill rides…
Daddy and the big kids enjoyed riding several of the roller coasters: Shivering Timbers, Thunderhawk, and Wolverine Wildcat are just a few of the rollercoasters you'll want to go on again and again!
As we moved throughout the park, there were several thrill rides and rollercoasters that Chris wasn't tall enough to ride, but he loved getting to ride the Tilt-a-Whirl and Logger's Run rides with Daddy and the big kids…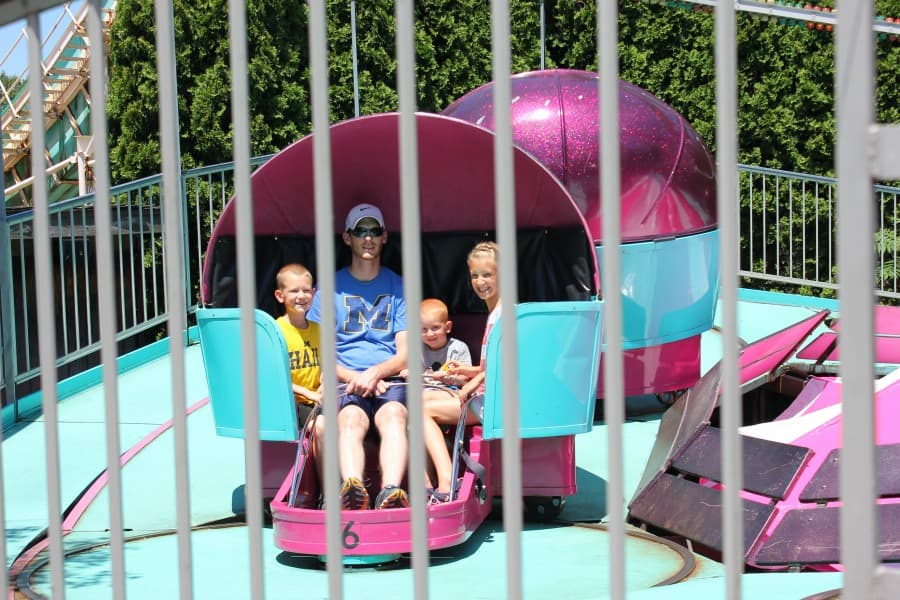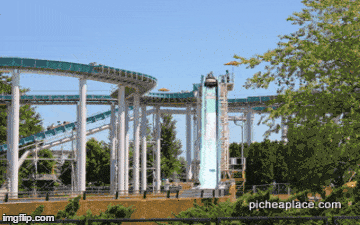 While there aren't many rides in the park that allow a hand-held infant to ride, Audrey and I were able to jump on the Timbertown Railway with the rest of the family (we didn't get a photo as you're not allowed to use your phone or camera on the rides), and I jumped on the Bumper Boats with David and Jennie while Daddy hung out with Chris and Audrey in the shade.
Since we were only in the park for one day, we decided to head to the water park mid-way through the afternoon, even though we hadn't had an opportunity to ride all the amusement park rides. We probably only rode about half of the rides!
This is Michigan Adventure's incredible water park, which features thrills and fun activities for all including Beach Party, Boogie Beach, Cabana Rentals, and more!
Due to the fact that water is wet and my camera and phone don't play nicely when they get wet, we didn't get too many photos in the water park, but don't let the lack of photos take anything away from this part of the park. In fact, we commented several times throughout the afternoon that we wished we lived closer, because we'd definitely get season tickets just to be able to enjoy the water park all summer long!
We all loved the multiple wave pools throughout the water park!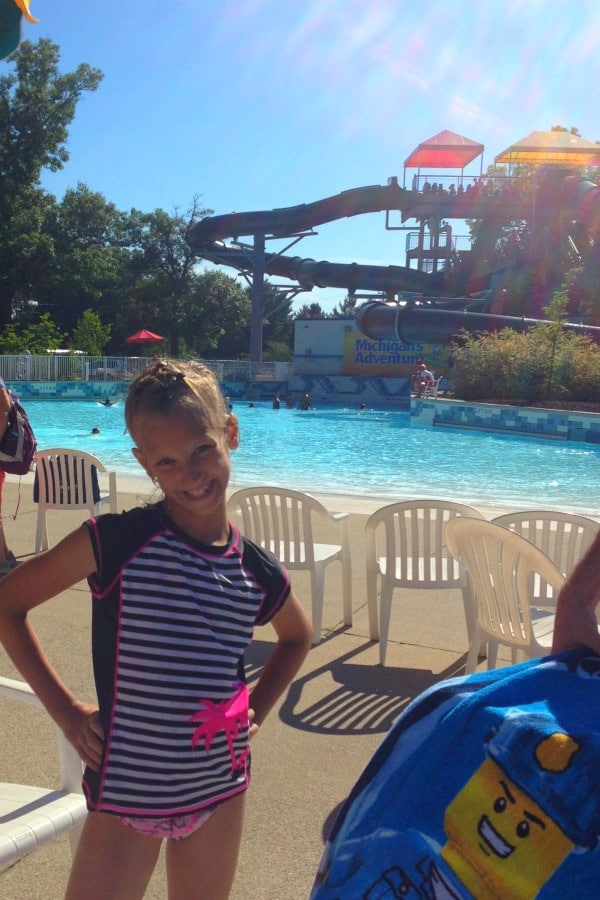 While I wasn't able to go down the lazy river (one of my favorite attractions at a water park) due to wanting to keep Audrey (two months old) in the shade as much as possible, I was able to play in the wave pools for a bit with the older three kids while Daddy took a turn in the shade with her.
When it was time for Daddy and Jennie to hit the water slides, I loved that there was a fun kiddie play area, Beach Party, where the boys were able to play in the water to their hearts' delight while I was able to keep an eye on them from a near-by shaded area.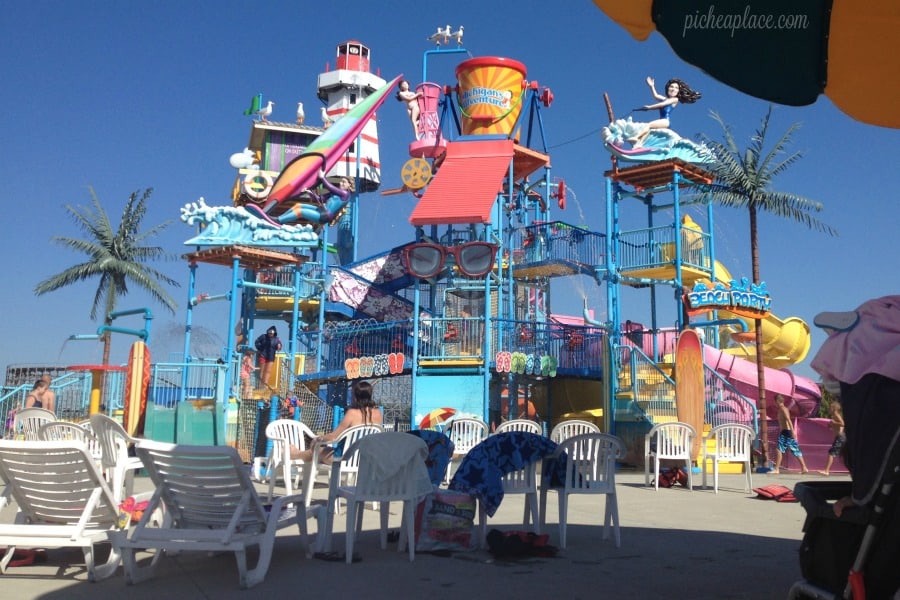 We could have spent the entire day at the water park and not have gotten bored or been ready to go home. As it was, we had to drag several kids back to the dressing area to change out of their swim gear!
We played hard all day, and it was a fairly quiet ride to our hotel after we left the park.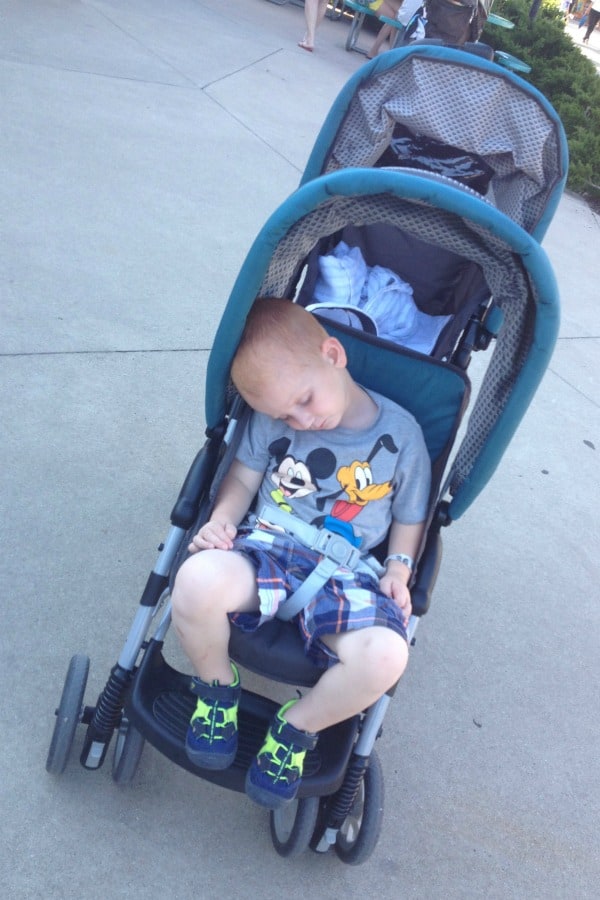 100 Reasons Why
There are over 100 reasons why you should experience family friendly fun at Michigan's Adventure with your family this summer. Here are a few of our favorites…
#39: After riding the coasters, walk over and cool off at one of our three wave pools.
#57: Family Friendly Fun for all ages.
#72: Become best friends with Snoopy and the rest of the Peanuts family.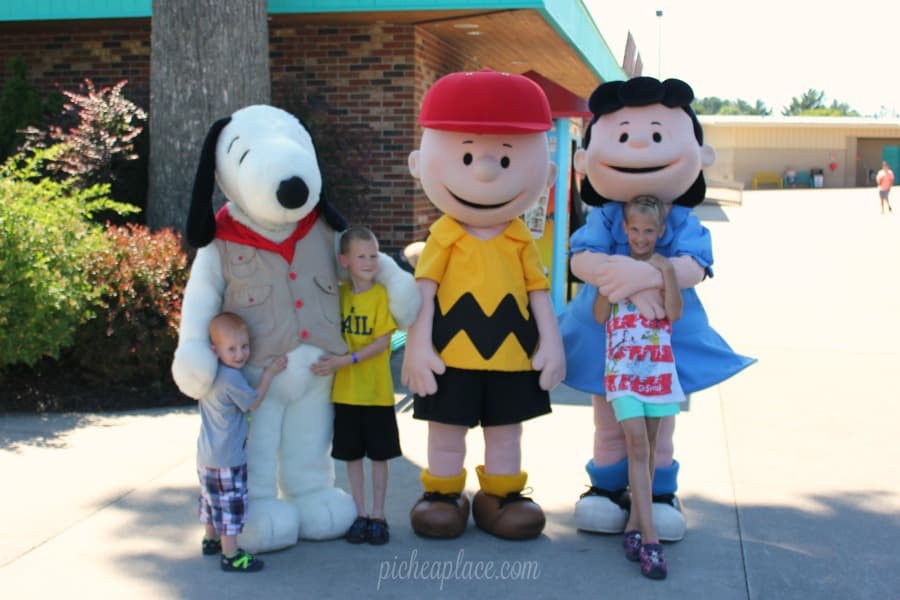 What are your reasons for wanting to visit Michigan's Adventure with your family this summer?
Share them on social media with #MA100Reasons!