One of our favorite ways to develop an attitude of gratitude during the Thanksgiving holiday season is to take time to verbalize the things we are thankful for each day of November. This has become a yearly tradition that our kids look forward to each fall. We love putting up our Thankfulness Tree (or a variation of it) each November!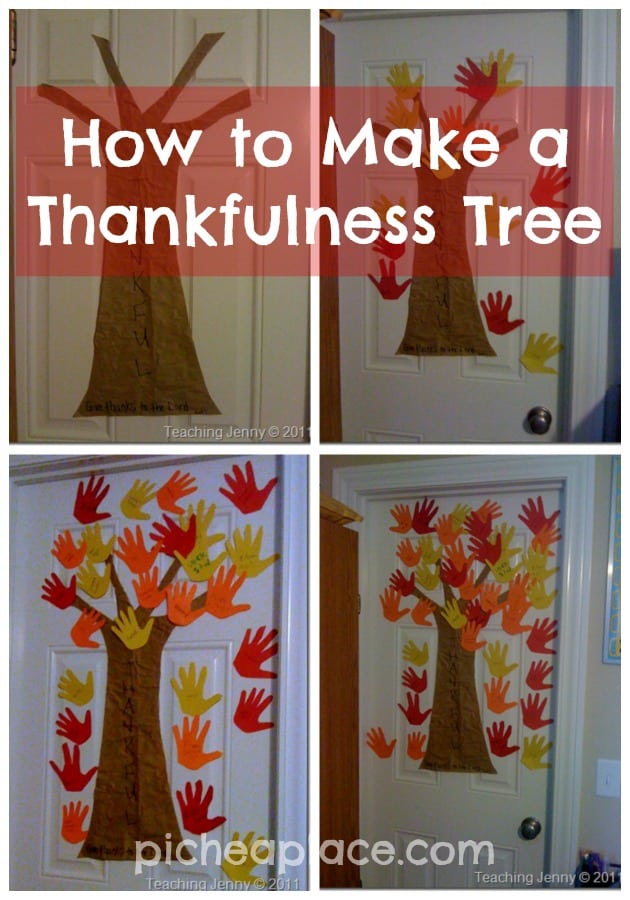 How to Make a Thankfulness Tree
Materials Needed:
Instructions:
Cut a tree trunk out of the brown paper and hang it on the wall.
Trace your child's hand, and using it as a template and cut out 30 "leaves" – one for each day of November.
Each day, have your child write something they are thankful for on one of the leaves and hang it on the tree.
---
Our first ever Thankfulness Tree [November 2011]
Here's a look at our Thankfulness Tree throughout the month…
Week Five