My kids have been begging for popsicles for weeks now – ever since the weather turned from warm to hot. Not wanting to hand them a stick of sugar water, I started thinking about ways to let them have a popsicle without sending them on a sugar high. I decided to make some Frozen Fruit Pops with ingredients I picked up at Walmart and let them help me for some kids in the kitchen fun!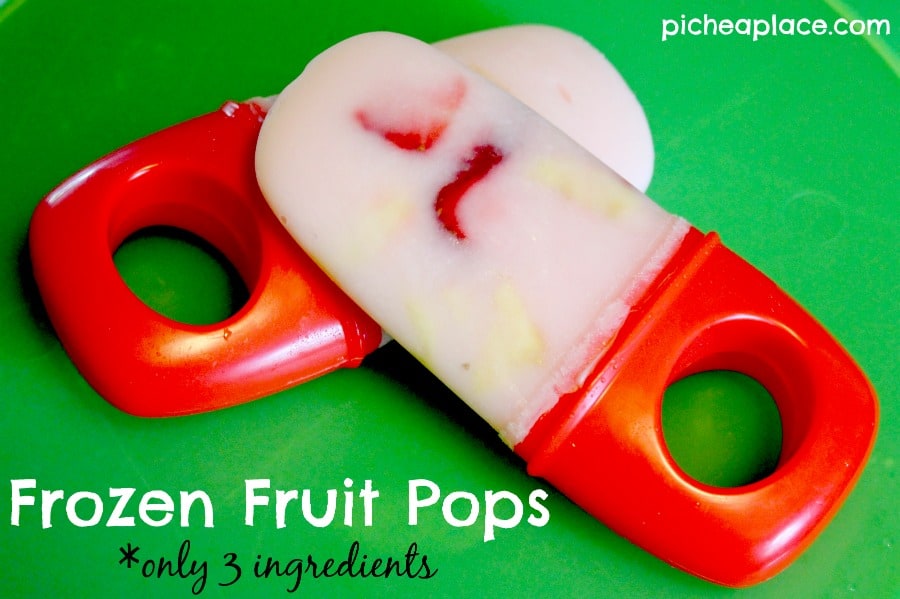 I love how easy this recipe is, and the kids loved being able to get in the kitchen with me to help.
Frozen Fruit Pops: Strawberry Banana Yogurt Popsicles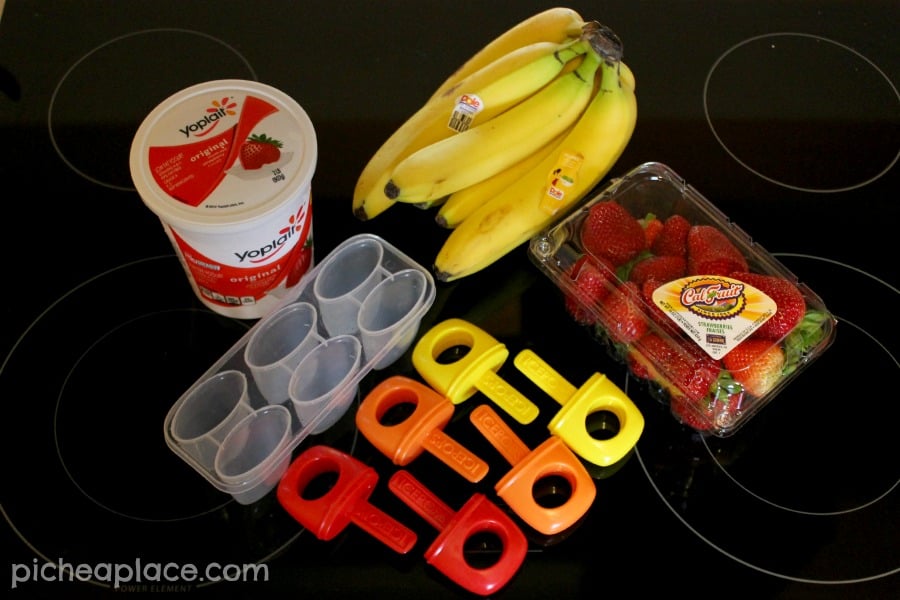 Ingredients:
yogurt (we used Yoplait Strawberry yogurt)
fresh strawberries (sliced/diced)
banana (sliced/diced)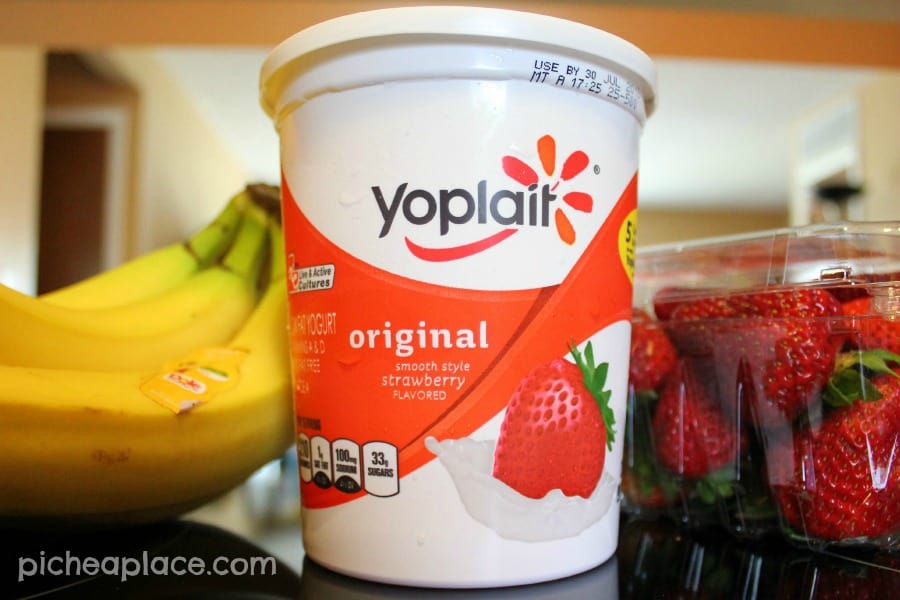 Step One: Cut up the fruit.
The kids thought it was super awesome when I let them use the "sharp" knife to cut up the strawberries and banana.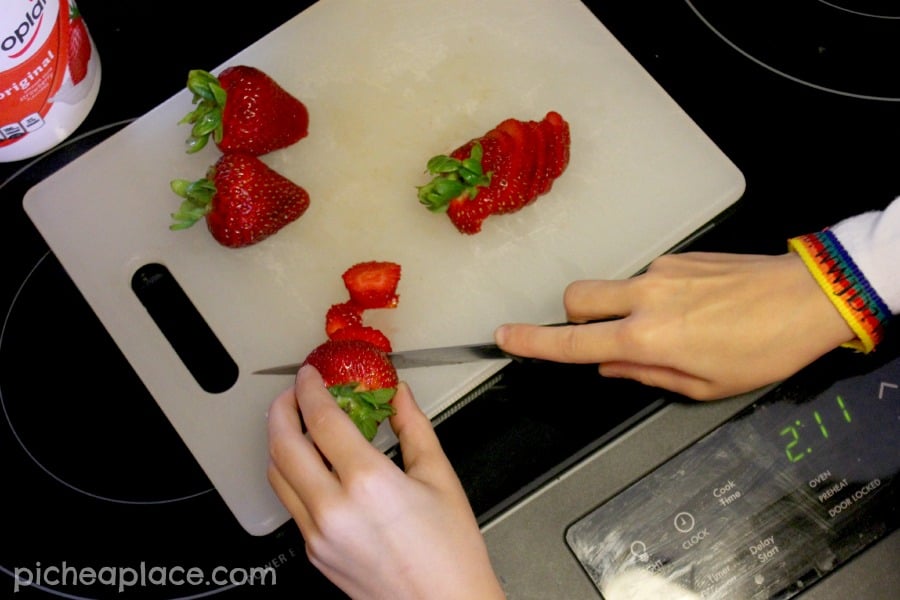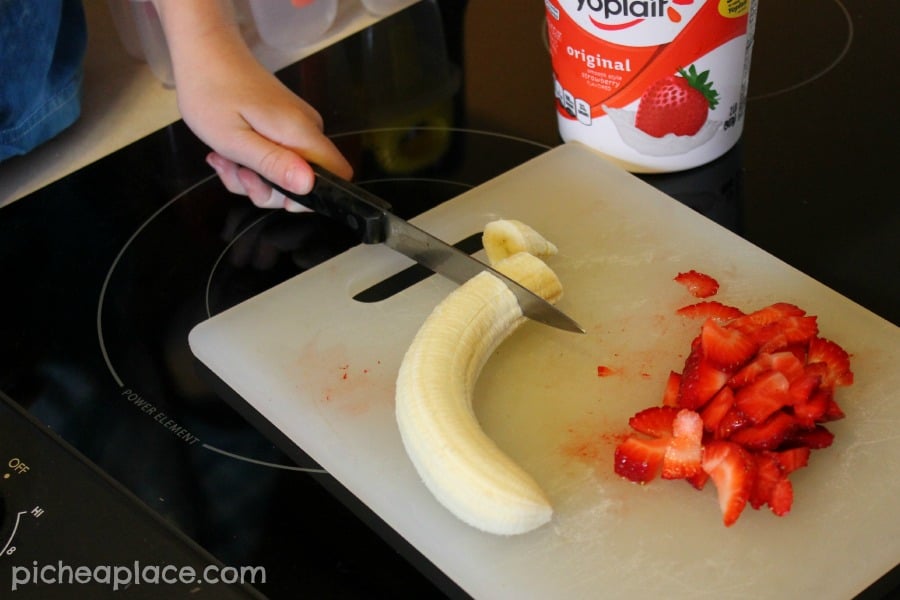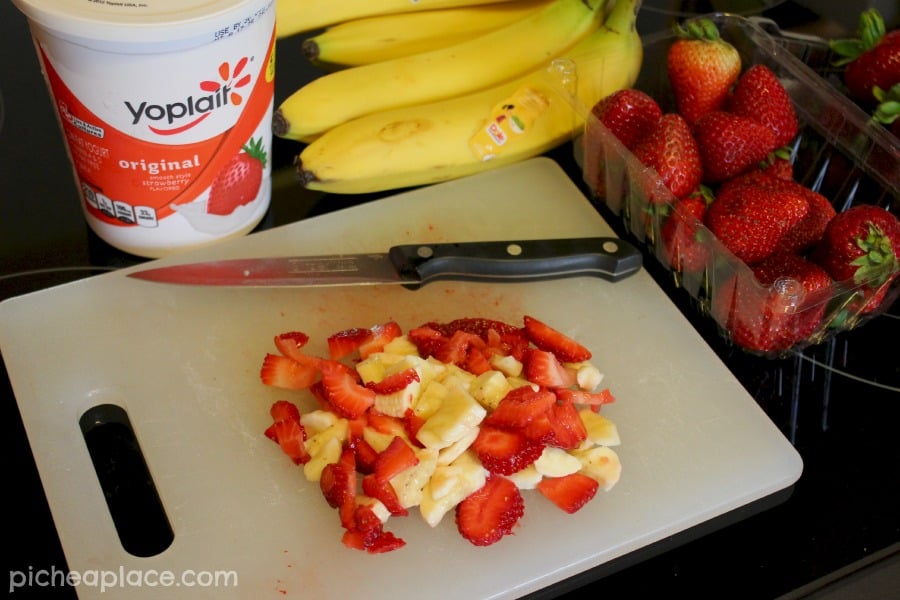 Step Two: Fill the popsicle molds
We "layered" our popsicle molds – yogurt, fruit, yogurt. Then I use the popsicle "stick" to make sure the yogurt filled in all the space around the fruit.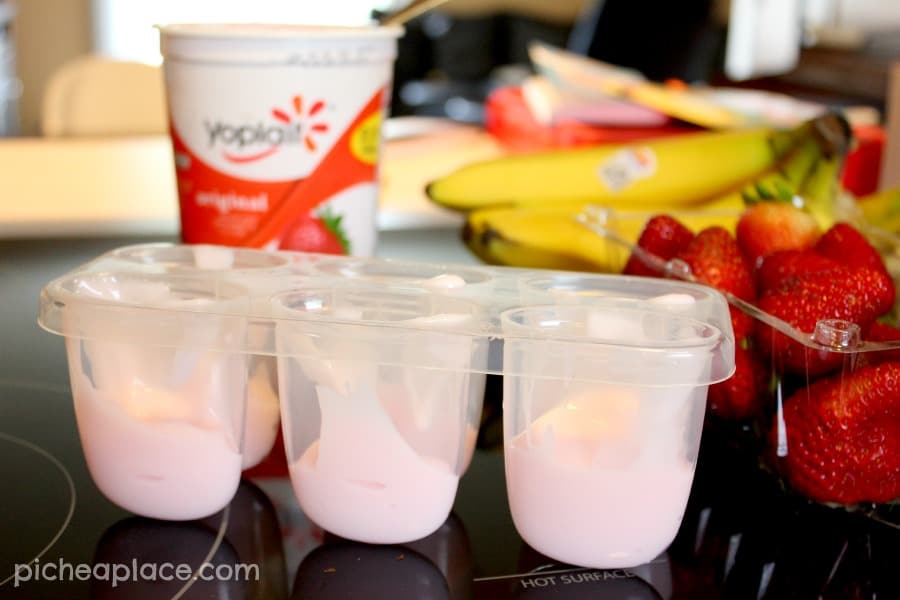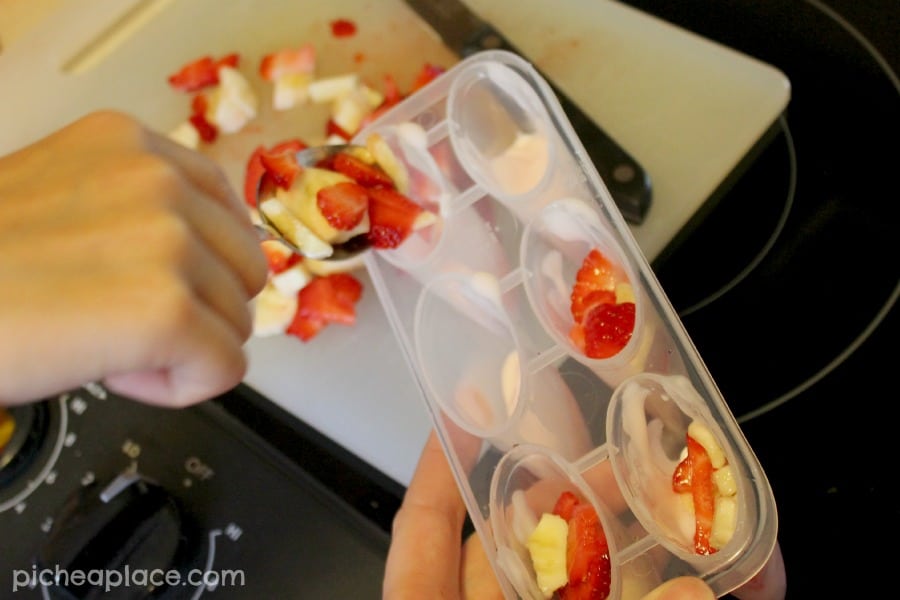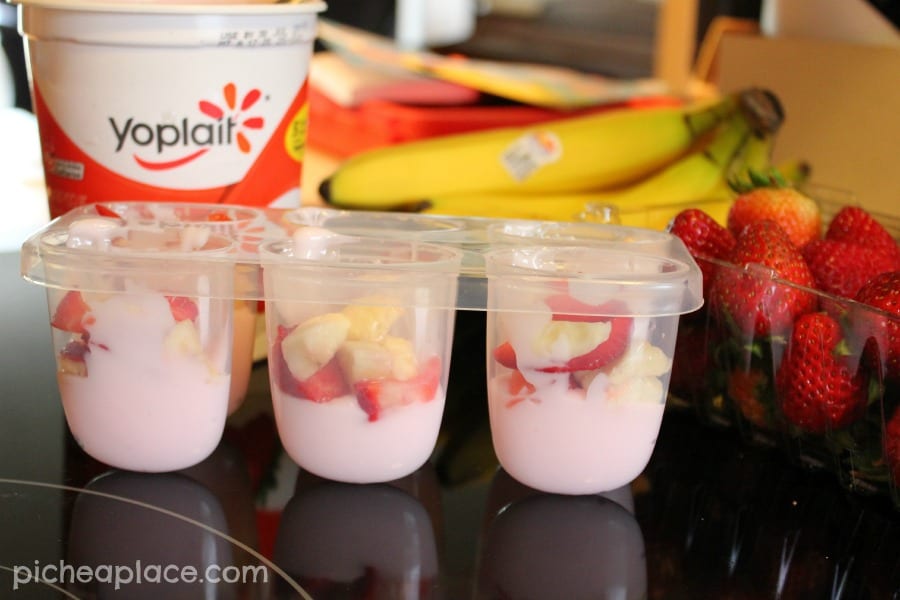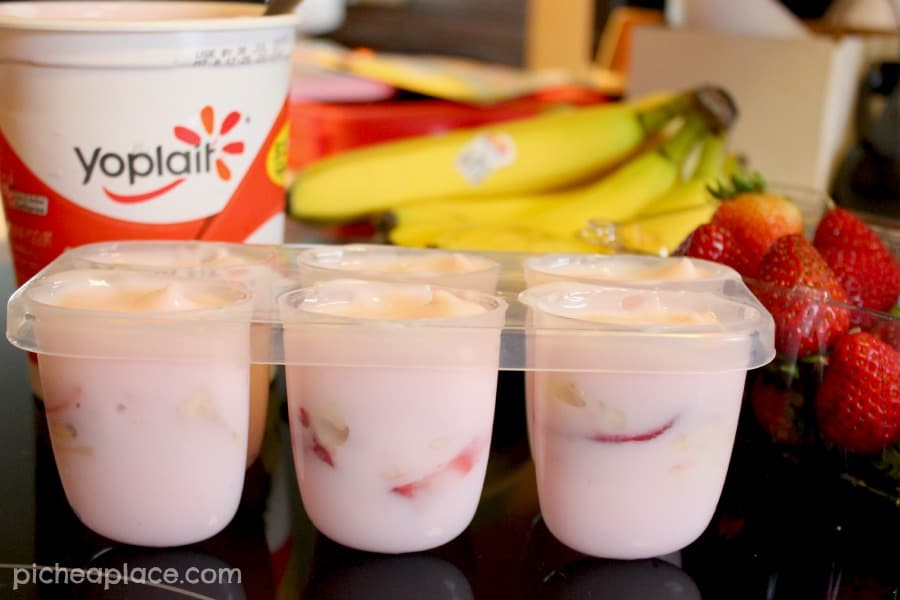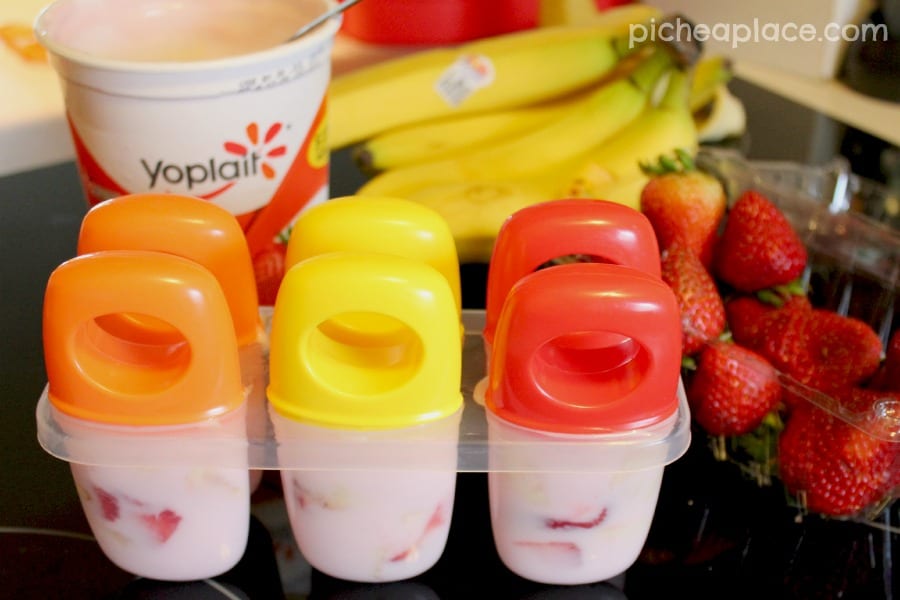 Step Three: Freeze
We put the sticks in the mold and stuck the mold in the freezer overnight.
Step Four: Enjoy
The kids couldn't wait to eat their frozen fruit pops, and it wasn't long before they were gone and the request had been made for more. We'll definitely be making a lot of these this summer!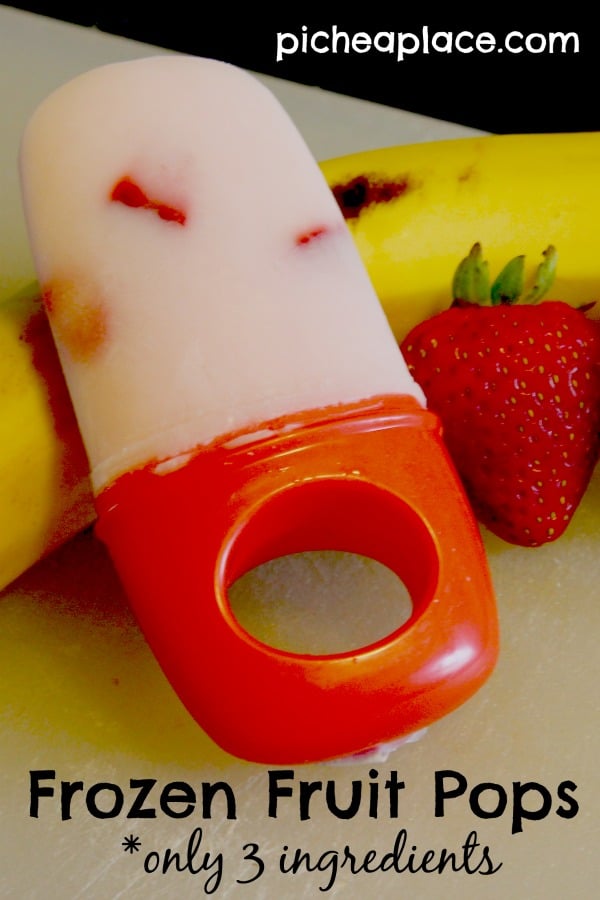 This is a sponsored conversation written by me on behalf of Yoplait®. The opinions and text are all mine.