With three young kids at home, it's difficult to have a date night that doesn't cost an arm and a leg by the time you figure in the cost of a babysitter and dinner and a movie, so I got a little bit creative and decided to throw together a Backyard Movie Date Night (with the help of the #CollectiveBias #TysonAndAMovie campaign) for my husband and I to enjoy this summer.
Related: Perfect Date Ideas for Busy Parents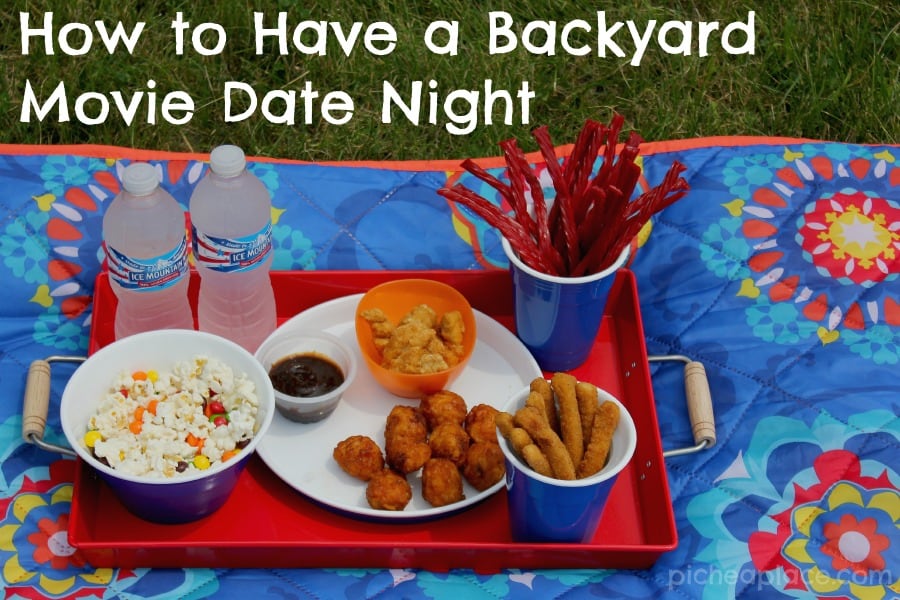 How to Have a Backyard Movie Date Night
1. Grab the Grub
One of my favorite parts about a movie date night is eating my favorite movie theater food at home, so I headed to Walmart to grab some of our favorite movie theater foods: red licorice, popcorn, and fruity chews. Then I decided to add a little fun to our food choices and added some Tyson® Any'Tizers® to our backyard movie snack tray.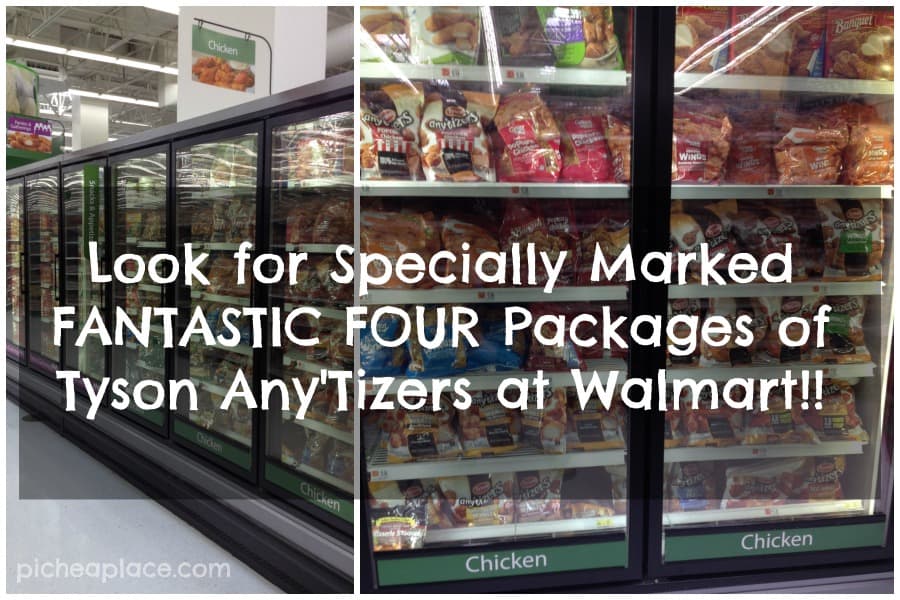 After browsing all the delicious varieties, I grabbed one bag each of the Honey BBQ Boneless Wings, Popcorn Chicken, and Chicken Fries.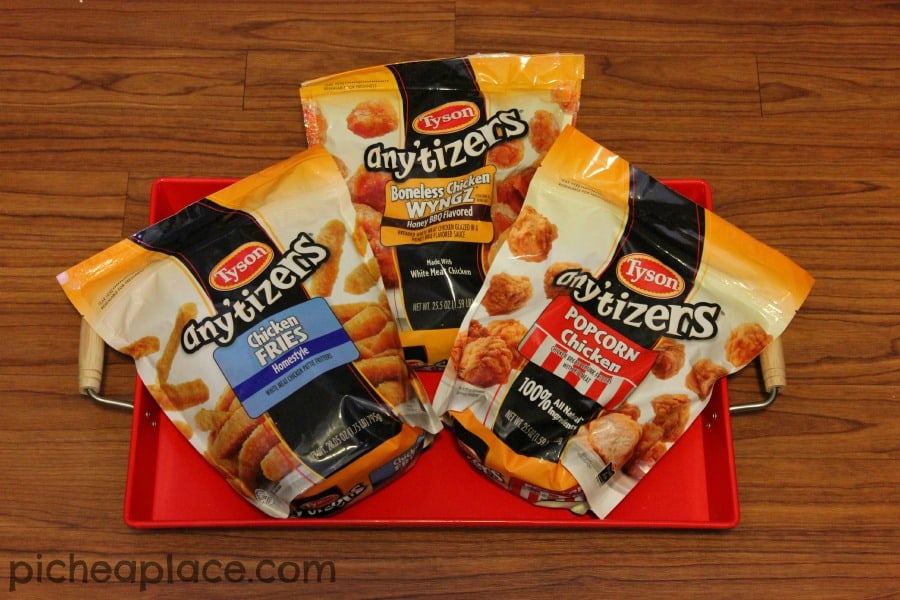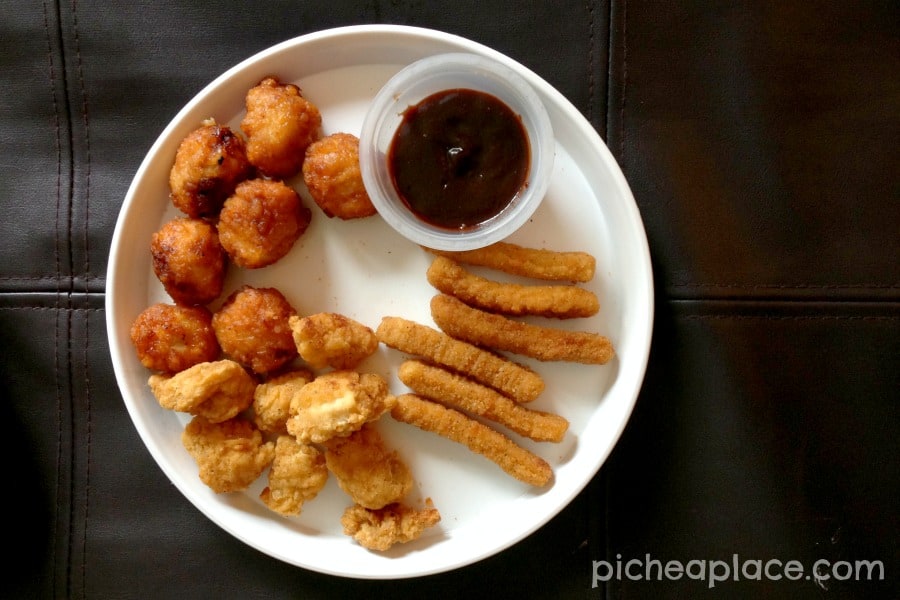 I loved the addition of the protein in the mix of all our favorite sweets!
2. Set the Mood
Wait until the kids are in bed for the night, grab your baby monitor (great for keeping an eye on older kids, too!), and head outside to the backyard. While I was at Walmart, I grabbed a colorful lawn blanket and a citronella candle to make our backyard movie date night more comfortable.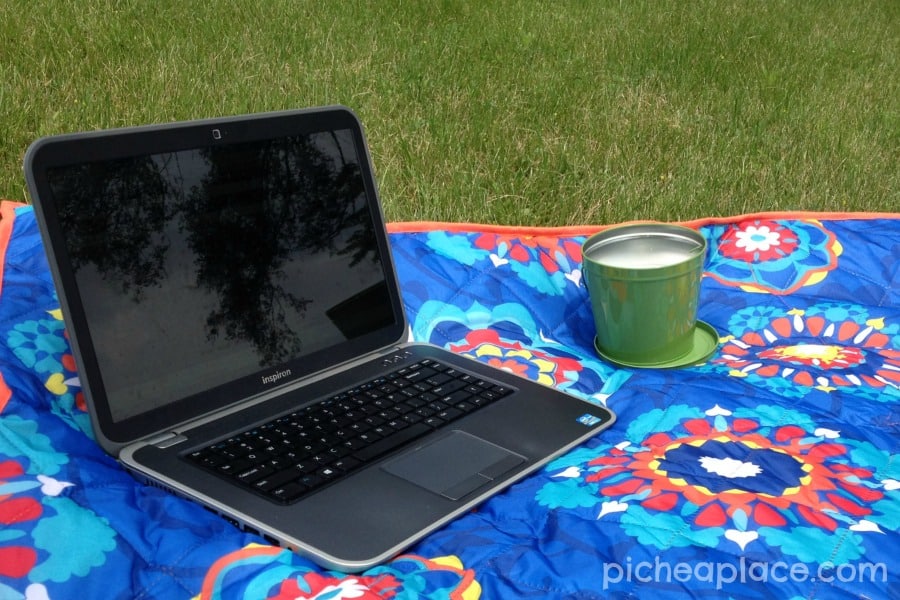 Having a comfortable place to lounge and a bug-repellent candle helped to set the mood for our movie!
3. Pick a Flick
I grabbed my laptop and pulled up Amazon Prime to pick out a movie to watch.
With instant streaming of thousands of TV shows and movies, Amazon Prime is a perfect backyard movie date night companion – there's something for everyone! [Try Amazon Prime FREE for 30 days!]
We enjoy picking older romantic comedies like Crazy Stupid Love and He's Just Not That Into You as well as newer action-packed dramas such as The Hunger Games or Divergent. We also enjoy the Marvel movies, and can't wait to watch Fantastic Four when it comes to theaters later this month!
4. Log Off
With the exception of the baby monitor (for keeping an eye/ear on the kids sleeping inside), we leave all our smart devices inside the house and keep the computer "logged off" except for the streaming movie. This is a time to simply connect and enjoy one another's company – no connections to the outside world needed!
5. Snuggle Up
Now that you've got your food and flick ready to go, head out to the backyard and snuggle up with your sweetie for your backyard movie date night. And when the movie is over, enjoy looking up at the stars and listening to the sounds of the night all around you. Who knows what else might follow!
---
Let Tyson Foods Take You to the Movies
The best part about the backyard movie date night is that no babysitter is required, making it much more affordable than a date night at the movies, and when you buy two (2) bags of Tyson® Any'Tizers® snacks (only available at Walmart) for your backyard movie date night, you can get a ticket to see the new FANTASTIC FOUR movie in theaters and use the money you saved on a ticket to book a babysitter for your next date night!
3-step process to get a FANTASTIC FOUR movie ticket:

Step 1: Buy: Buy 2 participating Tyson® Any'Tizers® products at Walmart between 6/15/15 and 8/15/15.
Step 2: Snap: Snap a picture of your receipt and text or email it to tyson@drvsusa.com by 11:59pm PST on 8/15/15.
Step 3: Get: Receive a code redeemable for a movie ticket to see FANTASTIC FOUR while in theaters. Code must be redeemed by 9/30/15 on tysonmovieoffer.com.
Get your ticket today!
---
For more great date ideas, check out these posts: