This shop has been compensated by Collective Bias, Inc. and its advertiser. All opinions are mine alone. #PeriodConfidence #TryTheDivaCup #CollectiveBias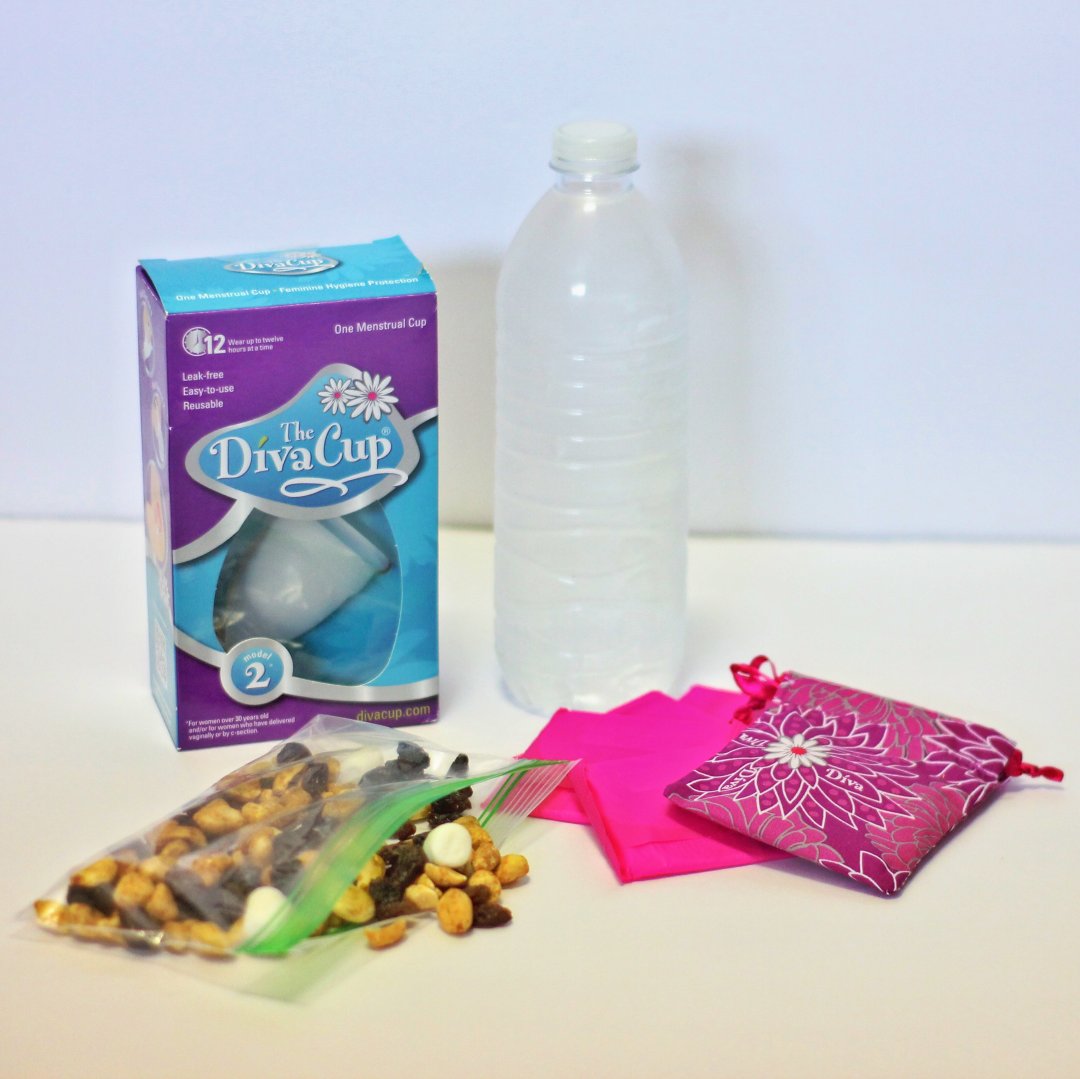 Interested in trying The DivaCup? Hover over the photo to click through to Walgreens.com and buy it!
---
Being a busy mom doesn't often leave me with a lot of time for self-care, but once a month, my body screams at me to stop and take notice. I've learned that being prepared with a few key items helps to make my "time of the month" less frustrating and more comfortable. Here are a few of my Busy Mom's Time of the Month Must Haves…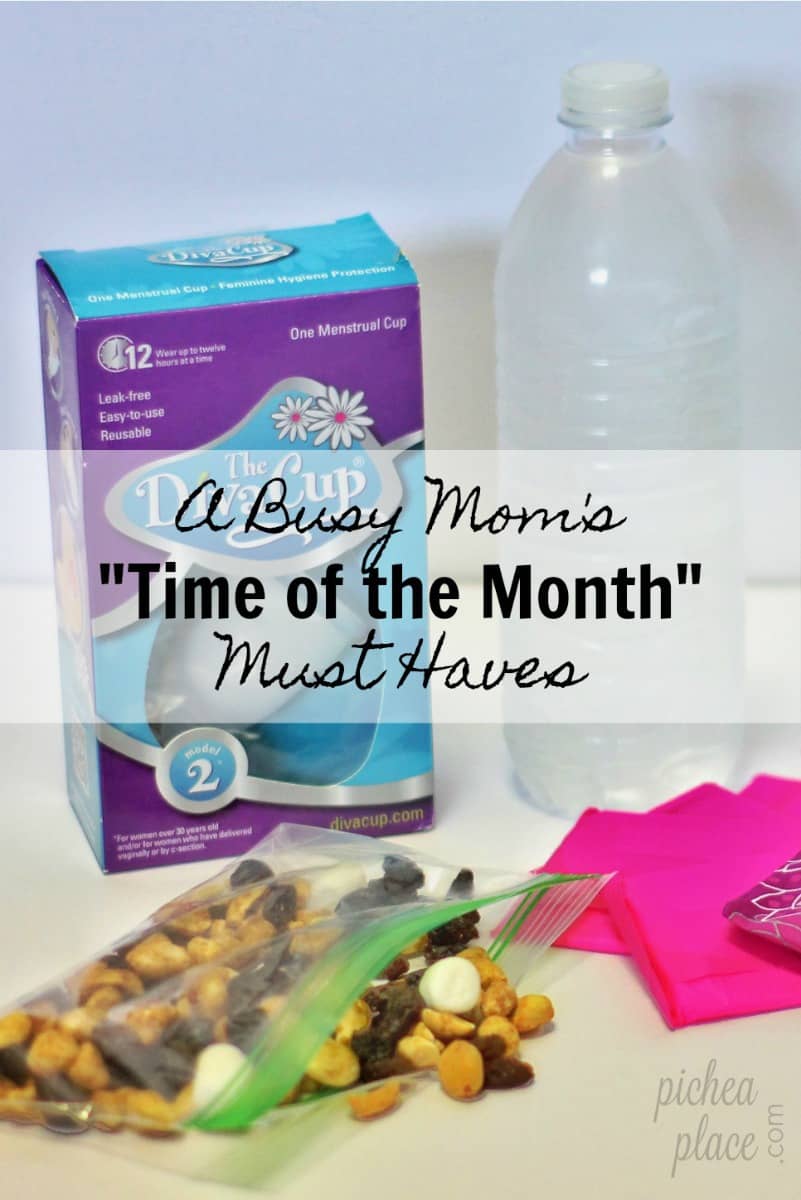 Snacks
I don't know about you, but my time of the month often has me snacking more often. I tend to crave crunchy and salty snacks during PMS. Since my default MO is to eat whatever happens to be in the pantry, I try to keep better-for-me options that fit that description on hand. G.O.R.P. (good ol' peanuts and raisins) is one of my favorite crunchy and salty snacks, especially during menstruation.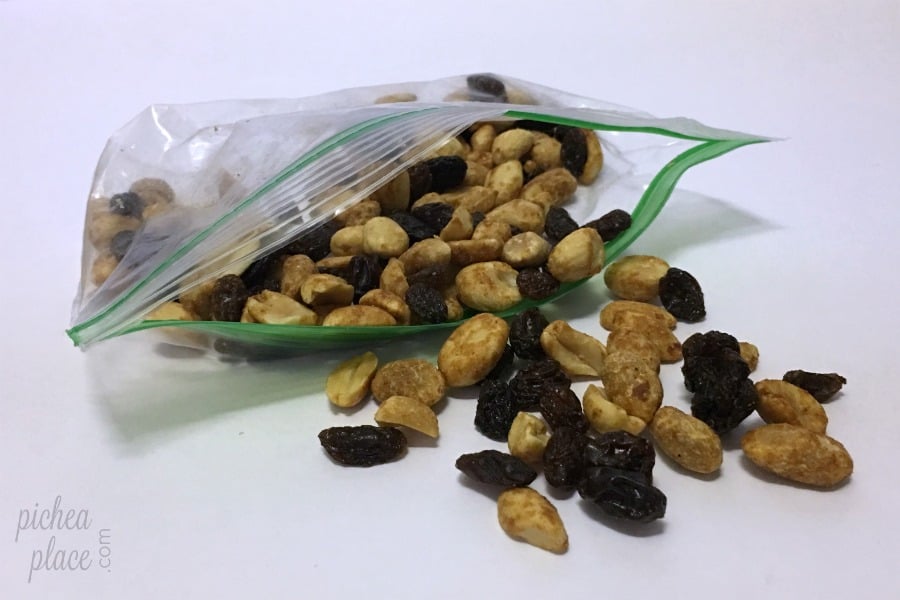 Water
When I'm well-hydrated during my period, I notice I tend to be less bloated and have less discomfort. Having a bottle of water with me all day is a must to balance my salt intake and keep me hydrated during menstruation.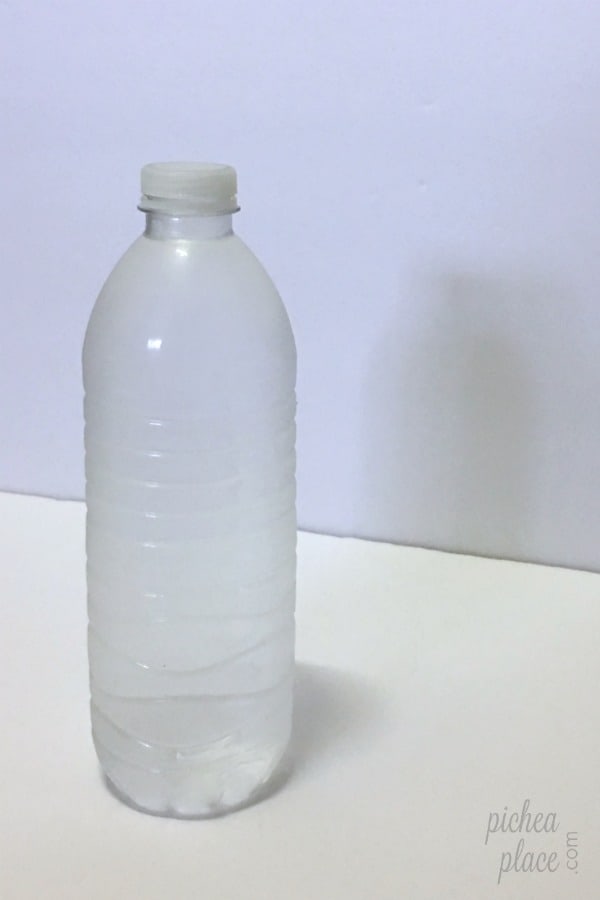 Panty Liners
Thanks to my hormones being a bit wacky (due to the fact that I'm still nursing my youngest), I never know when my cycle is going to start. It surprises me most months. So having a supply of panty liners is a must. I start wearing them around day 25, until I start to spot – then it's time for using a menstrual cup.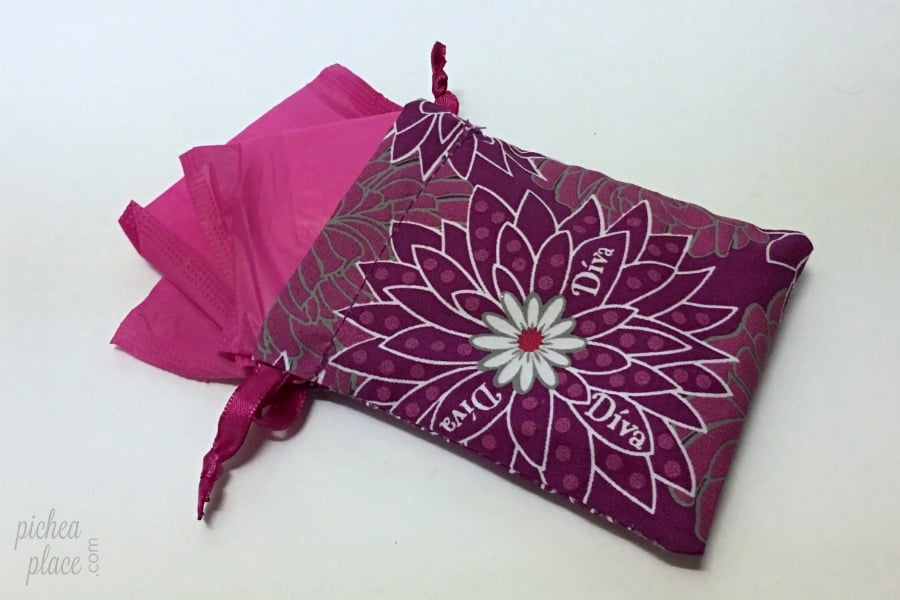 Menstrual Cup
A few years ago I discovered that using a menstrual cup during menstruation helps make my monthly cycle less expensive, less messy, and more comfortable. And while I don't normally talk about bodily fluids and functions, I'm guessing you might have some of the same questions about using a menstrual cup as I did, so I'm stepping out of my comfort zone to share a few facts with you…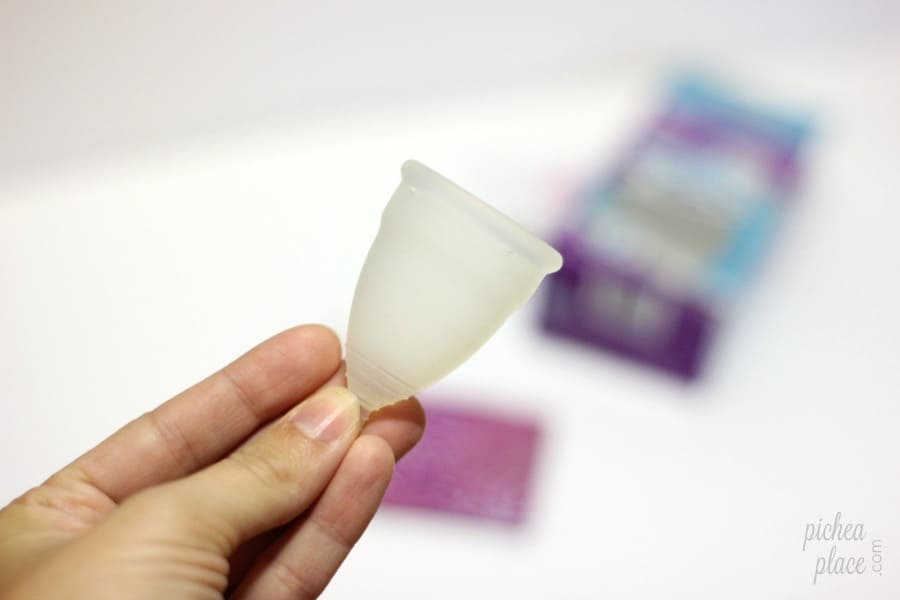 What is a menstrual cup and how do you use it?
A menstrual cup is a type of feminine hygiene product which is made of flexible healthcare grade silicone, worn inside the vagina during menstruation to catch menstrual fluid (blood containing uterine lining). Menstrual cups are shaped like a bell with a stem. Every 4–12 hours (depending on the design and the amount of flow), a cup needs to be removed and emptied, then washed and reinserted.
I use a DivaCup menstrual cup.
What is a DivaCup menstrual cup?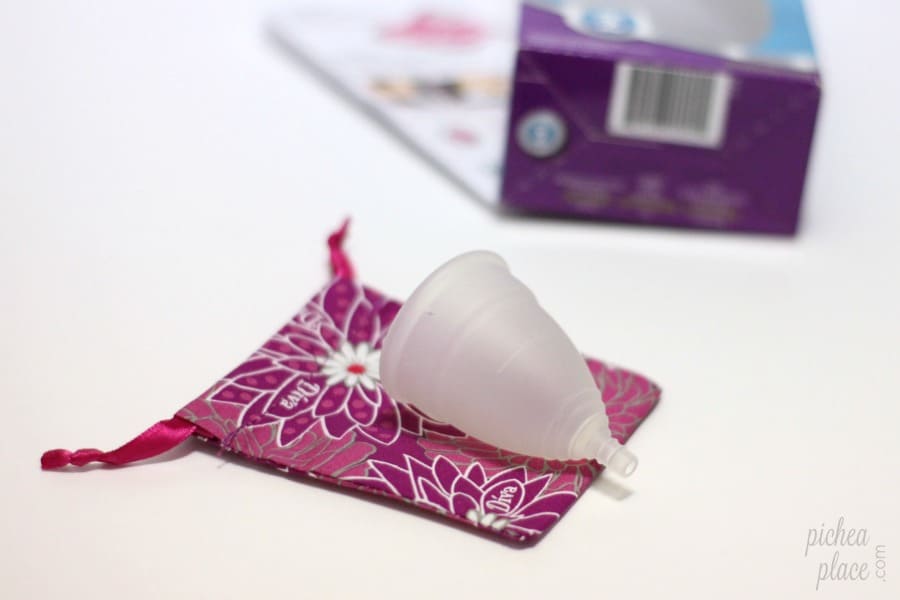 The DivaCup is a reusable, bell-shaped silicone menstrual cup that is suitable for girls and women of all ages. Offering 12 hours of leak-free protection, The DivaCup is clean, comfortable, and convenient, providing a better period care option than tampons and pads.
Inserted properly, The DivaCup menstrual cup creates a seal that prevents leaks and is virtually unnoticeable. The average monthly flow is between 1-2 oz, and because The DivaCup can hold up to 1 oz over the course of 12 hours, most women find the cup is not even half full when they go to remove the cup. Simply empty, wash (with warm water and DivaWash), and reinsert The DivaCup a minimum of two times each day of your cycle (every 10-12 hours).
DivaWash is a botanically-based, all natural cleanser specifically designed to protect the silicone material of The DivaCup – and your body. The gentle formula leaves your body clean, soft, and never dry and can even be used by the whole family as a daily facial cleanser and shower or bath gel.
A Menstrual Cup vs Tampon
Unlike tampons, menstrual cups are not absorbent, do not irritate the vaginal mucosal tissue, nor do they change the vaginal flora in any measurable amount. Conversely, vaginal dryness and abrasions may occur when women use tampons which are more absorbent than needed for the amount of their menstrual flow.
The DivaCup menstrual cup does not contain any chemicals, plastic, BPA, latex, or dyes. Its healthcare grade silicone is better for your vaginal health than the surfactants, adhesives, and additives they use in tampons and pads.
Toxic shock syndrome (TSS) is a potentially fatal bacterial illness often associated with tampon use. TSS caused by using a menstrual cup appears to be very rare to virtually nonexistent, making it safer to use than tampons.
Although the initial cost of a menstrual cup may seem like an investment compared to grabbing a box of tampons, you will end up saving money. One figure I found stated that the average cost of menstrual care for the year is around $150. The DivaCup menstrual cup costs about $40/year.
Menstrual Cup: Where to Buy
I recently needed to replace my DivaCup menstrual cup, so I made a quick stop at Walgreens. I was able to locate The DivaCup menstrual cups near the tampons in the Feminine Hygiene aisle.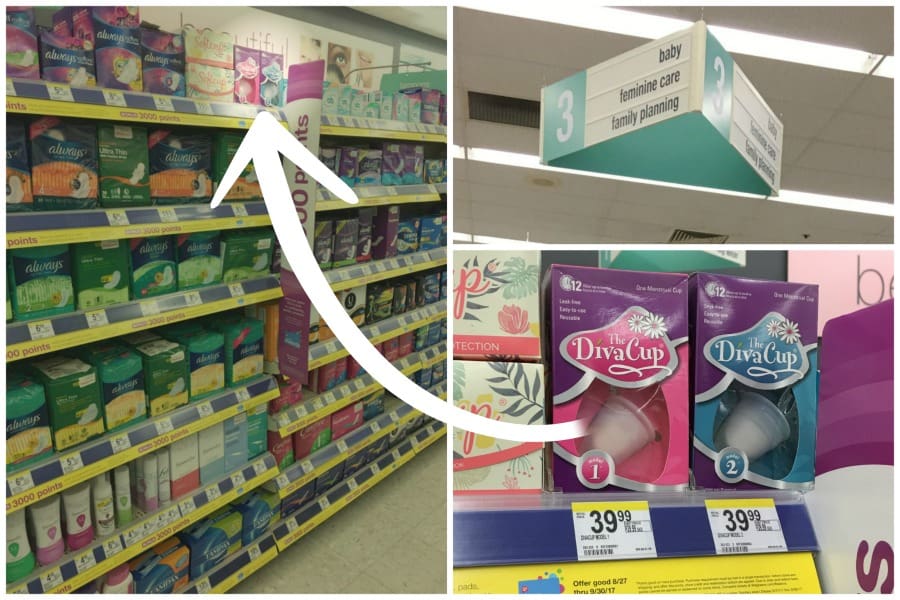 Click here to find a store near you that carries The DivaCup menstrual cup and DivaWash: DivaCup Store Locator.
The DivaCup is available in two sizes:
DivaCup Model 1: Recommended for women under the age of 30 who have never delivered vaginally or by caesarean section.
DivaCup Model 2: Recommended for women age 30 and over/or for women who have delivered vaginally or by caesarean section.
Can you sleep in a menstrual cup?
YES!! This is actually the feature that drew me in first. I struggled to sleep in tampons because I often need more than 8 hours of sleep a night (especially during my period), and I was always afraid of keeping a tampon in too long. The fact that I could leave my DivaCup in up to 12 hours meant that I could sleep as long as I needed (and no potential messes from a too full tampon)!
The DivaCup is ideal for all levels of activity: from sports to sleep.
How long can you keep a menstrual cup?
Manufacturers have different recommendations for when to replace menstrual cups, but in general they can be reused for five years or more. Using a menstrual cup is more practical, cheaper, and eco-friendly than pads and tampons. Unlike tampons and pads, cups collect menstrual fluid rather than absorbing it.
Silicone is very durable, but depending on the factors unique to each woman, the lifespan may vary. As the cup is regulated as a medical device, DivaCup recommends a general guideline of replacing the cup every year.
Discover the healthy, "non-ick" alternative to traditional feminine hygiene products and join women worldwide in using a menstrual cup. Switch to The DivaCup today!
---
Please be sure to read the User Guide before trying the cup and to consult with your healthcare provider if they have any questions with regards to their vaginal or gynecological health.
The DivaCup Consumer Care Team is available to answer any questions and concerns. They can be reached at support@divacup.com, 1-866-44-3482 or on social media.