When you're a busy family, easy meals are a must. I'm all about finding easy meals for dinner after a busy day of homeschooling, work, and play, and these are a few of our favorite easy recipes for busy families…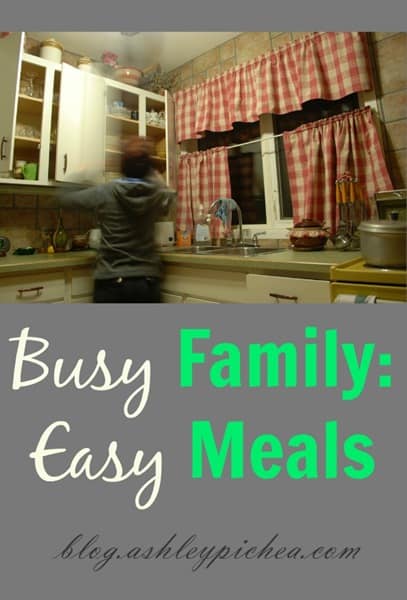 These are a few of our busy family's favorite easy meals to make: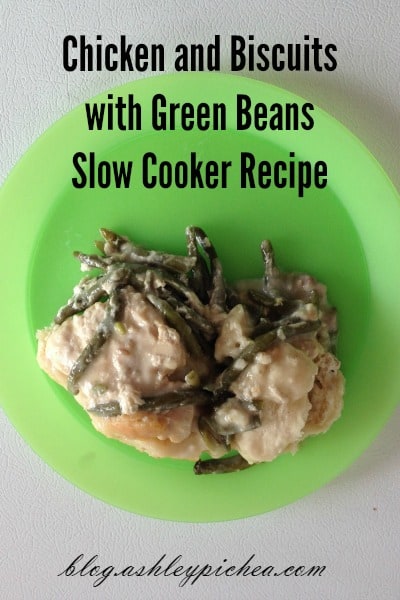 This easy meal is perfect for our busy family – even my six year old can make this slow cooker recipe in under five minutes. It's a "dump and let cook" meal that is quick to serve at the end of a busy day.
---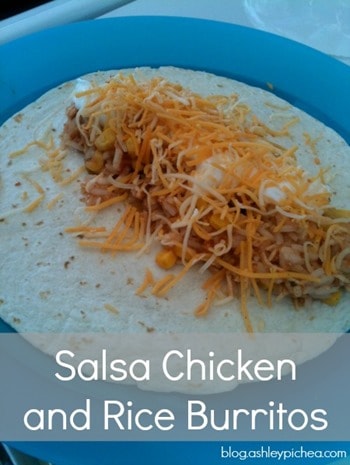 Another "dump and let cook" recipe, this easy meal makes a great dinner and the leftovers heat up nicely for lunch the next day – you can't beat that!
---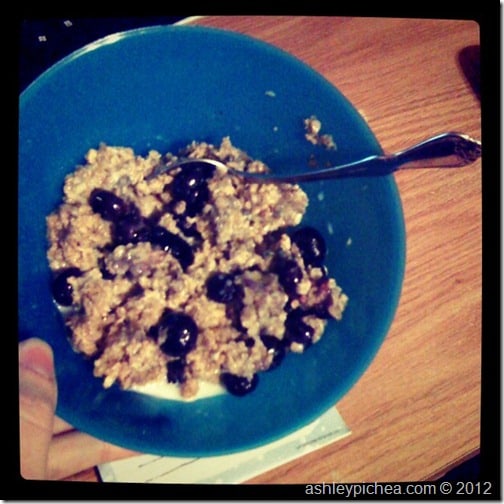 My busy family loves to eat breakfast for dinner, and this recipe for Blueberry Baked Oatmeal is super easy to throw together in the morning and then pop into the oven at the end of a busy day!
---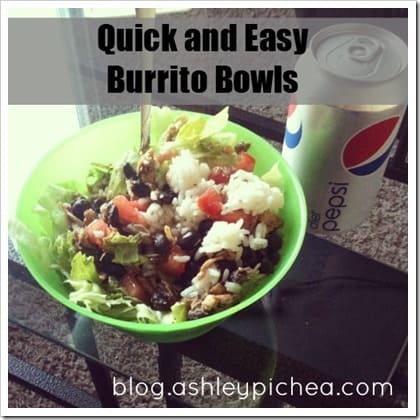 Did you forget to pull out the crockpot this morning? No slow cooker is required for this twenty-minute dinner making it a perfect meal idea for a busy family. The kids can even help get dinner on the table by cutting up the tomatoes and lettuce while you cook the rice!
---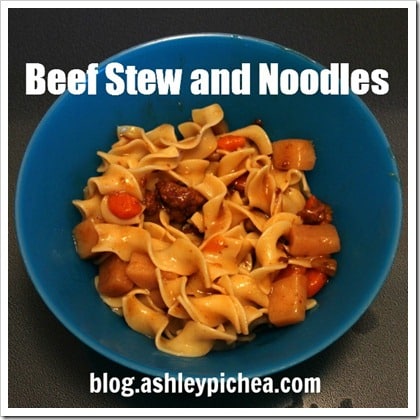 One of the most requested easy meals by my busy family is this simple dinner of beef stew and noodles. I can have this hearty meal on the table in under twenty minutes!
---
The most time consuming task in this easy family meal is cooking the rice. By the time the rice is steamed, you can have the rest of the dish cooked and ready to serve.
---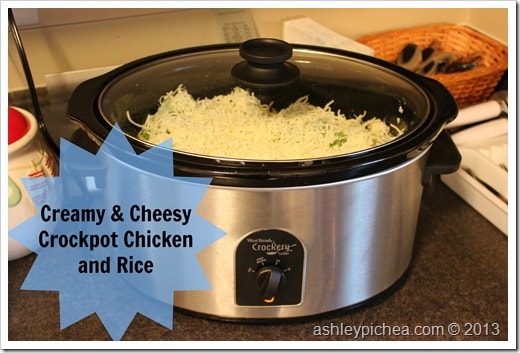 A few more ingredients than some of the other easy meals in this round-up, but this slow cooker recipe still takes less than five minutes to prepare, and thus proves to be a perfect meal for busy families.
---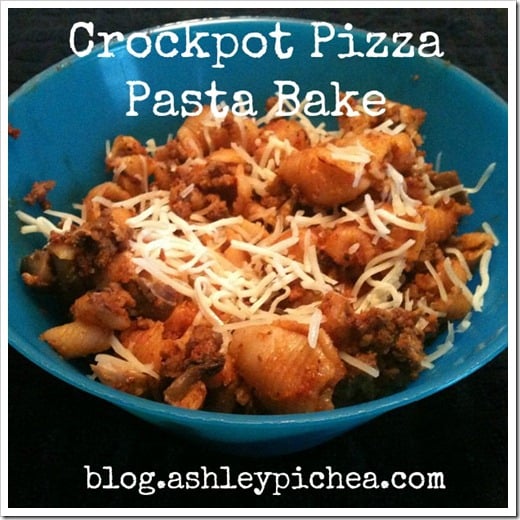 This easy meal is a great way to use up all the loose ends in your pantry and/or refrigerator. I often toss in several different kinds of pasta and whatever "toppings" I find amongst the leftovers in my fridge – a great way to keep from wasting money on food gone bad!
---
This is one of my personal favorite easy meals to serve my busy family. I can throw the ingredients in my slow cooker while making breakfast or lunch, and dinner is ready whenever we are ready to eat!
---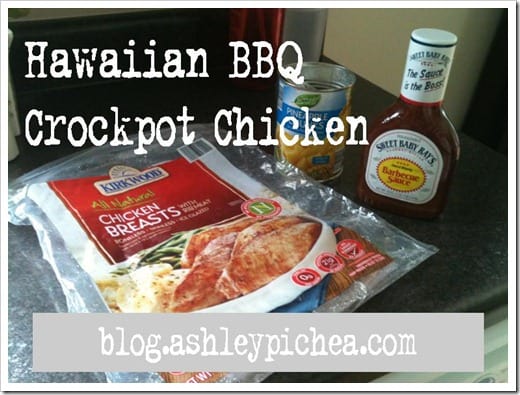 When I'm craving something a little sweet and a little spicy, I love that I can use ingredients from my pantry to throw together this easy meal. Using my crockpot, I can toss the ingredients in first thing in the morning, and at the end of a busy day, my family can sit and eat a delicious meal together.
What's your favorite easy meal to serve your busy family?
—
image credit: https://flic.kr/p/5xKXPa