My kids love LEGOs. And when I say "love," I mean they LOVE LEGOs. We have several totes FULL of LEGOs, LEGO movies, and of course, LEGO books. When we lived in Indiana, our library provided us with an awesome list of the LEGO books for kids they had available, and we spent many hours reading them together. Here are just a few of the LEGO easy reader books for kids that were on that list…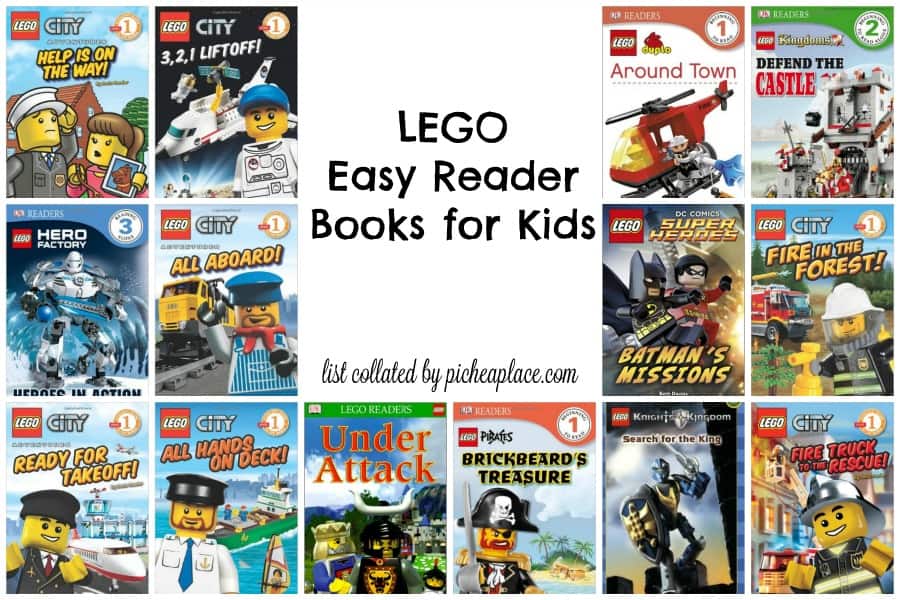 Related: Best Books for Kids
LEGO Easy Reader Books for Kids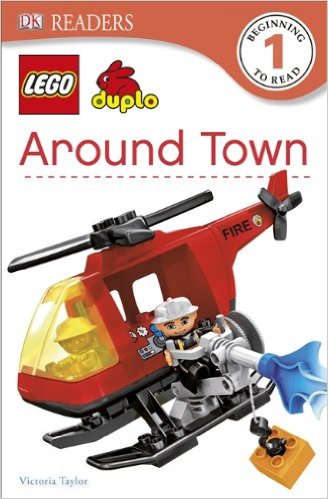 Around Town by Victoria Taylor: Find out what's happening around LEGO®Ville in this great introduction to the DUPLO® world for kids, with full-color photographs of all your favorite DUPLO characters!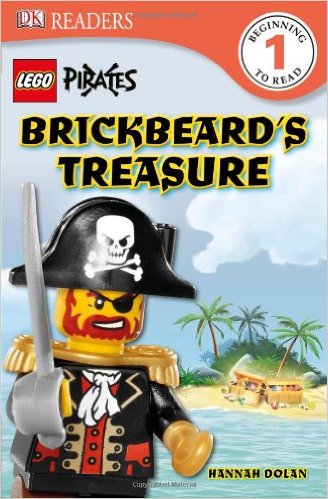 Brickbeard's Treasure by Hannah Dolan: Join the adventure in LEGO® Pirates: Brickbeard's Treasure. Follow Captain Brickbeard and his pirate crew as they hunt for treasure on the high seas in this Level 1 reader from DK!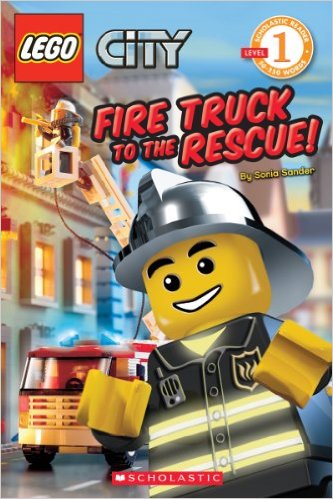 Fire Truck to the Rescue! by Sonia Sander: There's a fire in LEGO City. The fire-fighters are in their fire truck and on their way. With their tall ladder and the very best equipment they'll save the day!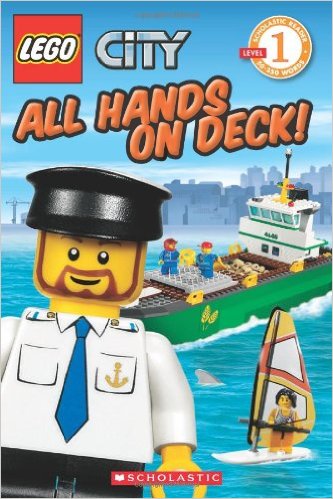 All Hands on Deck! by Marilyn Easton: A LEGO City reader with big boats, tug boats, docks, and cranes!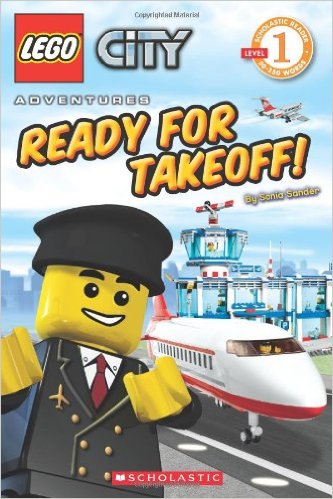 Ready for Takeoff! by Sonia Sander: Clear the runway and get ready for take-off with this new reader about the LEGO City airport! Kids will explore the air traffic control tower, watch the workers load the baggage trucks, join the passengers boarding the plane, and take-off with the pilot in the cockpit.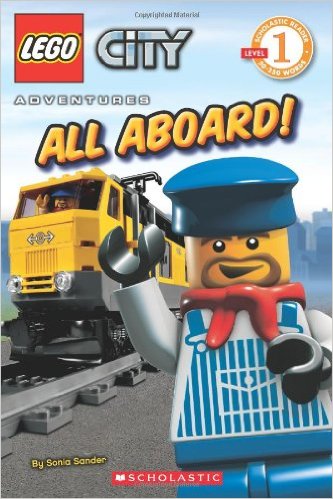 All Aboard! by Sonia Sander: The cargo train is busy loading and unloading. Move the fork lift! The big crane can lift a car onto the train! Destination: LEGO City! Emerging readers will be on the right track with this Level 1 reader.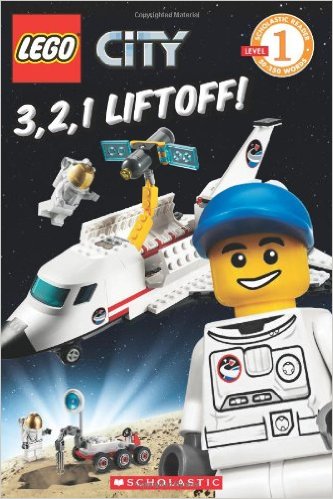 3, 2, 1, Liftoff! by Sonia Sander: LEGO City goes into Space!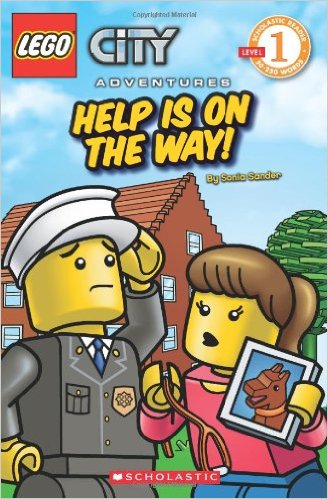 Help is on the Way! by Sonia Sander: Where's Bear? When Jessie's dog is lost, who can help her find him. The crossing guard? The policeman? The fireman? Everyone will!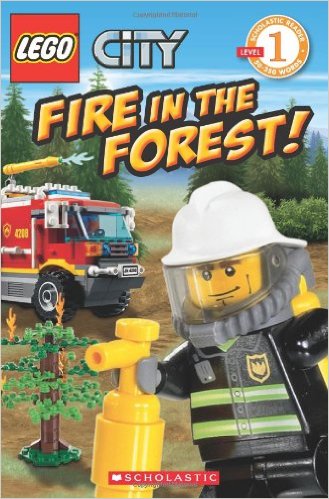 Fire in the Forest! by Samantha Brooke: When a forest fire breaks out in LEGO City it's up to the LEGO City fireman to put out the flames!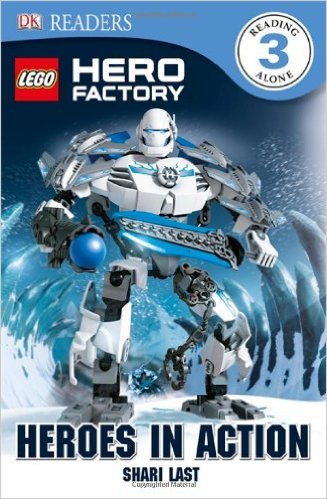 Heroes in Action by Shari Last: With this exciting Level 3 reader, LEGO Hero Factory: Heroes in Action, children learn the stories behind the heroes — and behind the most notoriously nasty LEGO Hero Factory villains there are! With eye-catching photography and complex sentence structure, this reader is sure to capture the interest of little heroes everywhere.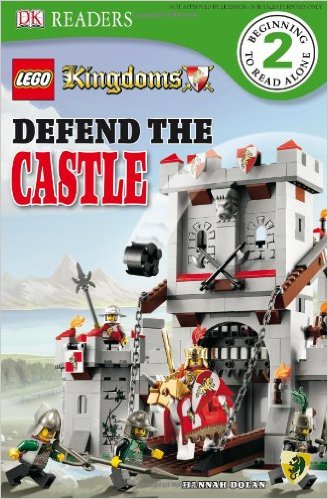 Defend the Castle by Hannah Dolan: Visit the Lion King's castle and find out who wants to attack the kingdom in this Level 2 reader from DK, LEGO® Kingdoms: Defend the Castle!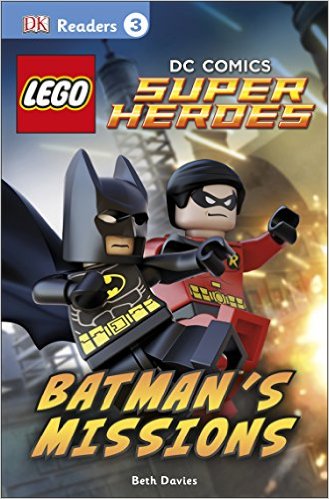 Batman's Missions by Beth Davies: LEGO® DC Comics™ Super Heroes: Batman™'s Missions, features many of DC's best-loved heroes as they fight to protect the world from its darkest villains. Dynamic images and clear, informative text help children to develop their reading skills while introducing them to the adventurous world of LEGO Batman.

What are your kids' favorite LEGO easy reader books?