This shop has been compensated by Collective Bias, Inc. and its advertiser. All opinions are mine alone. #FreeToBe #CollectiveBias
When there's a new baby in the family, busy moms want to be free to slow down and enjoy the quiet moments of cuddling and nursing. They don't want to be thinking about baby laundry soap or how many loads of laundry they need to do today.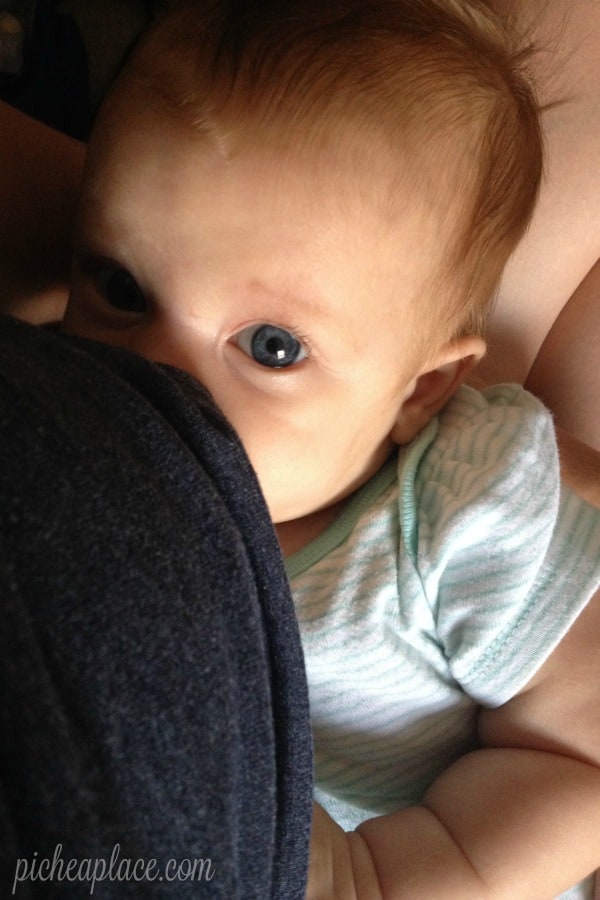 Sometimes life happens, though, and those quiet moments turn messy (spit-up, explosive diaper, etc.). All those bodily fluids that babies seem to leak tend to create a mass of baby laundry that can be difficult to keep up with! That's why I'm thankful my favorite laundry detergent is safe to be used as a baby laundry soap, giving me the freedom to be a mom instead of being chained to the washing machine.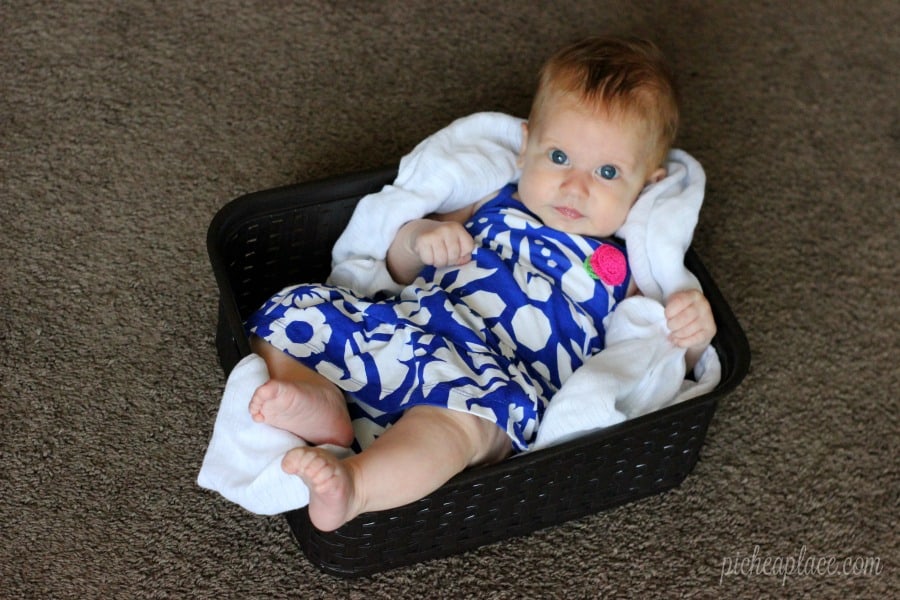 My Favorite Baby Laundry Soap
all® free clear keeps my baby's clothes, linens, and blankets clean and free of harmful chemicals while fighting tough stains, whitening whites, and brightening colors. It's the #1 detergent recommended by dermatologists, allergists, and pediatricians for sensitive skin.
Our local Meijer store had all® free clear on sale this week, so I grabbed a few of my favorite products:
When I'm washing a full load of laundry, I love the convenience of all® free clear Mighty Pacs®. They're especially convenient if only have one hand free to toss in a load of laundry because I'm holding a baby in the other!
If I have a smaller load or need to pretreat a stain (because let's face it, babies create a lot of stains), I keep a bottle of all® free clear detergent on hand.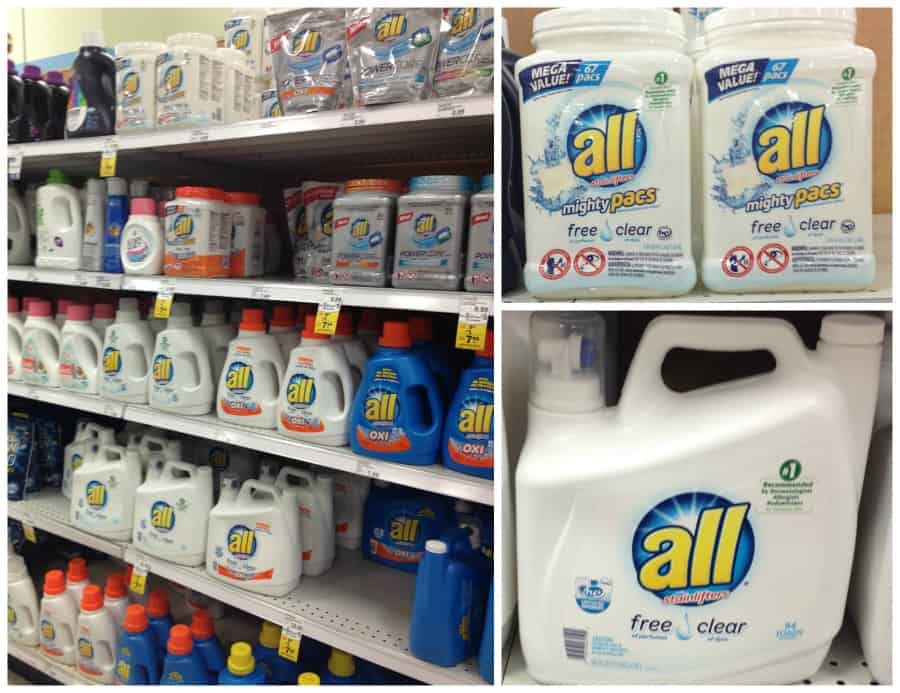 Since I'm able to use the same laundry detergent for all our household laundry, I don't have to keep the baby's dirty clothes separate from the rest of the kids' laundry. I'm able to toss all the regular dirty laundry in a single hamper, adding it to the washer when I have a full load, saving time and energy!
Be sure to follow the directions for use on the detergent packaging exactly.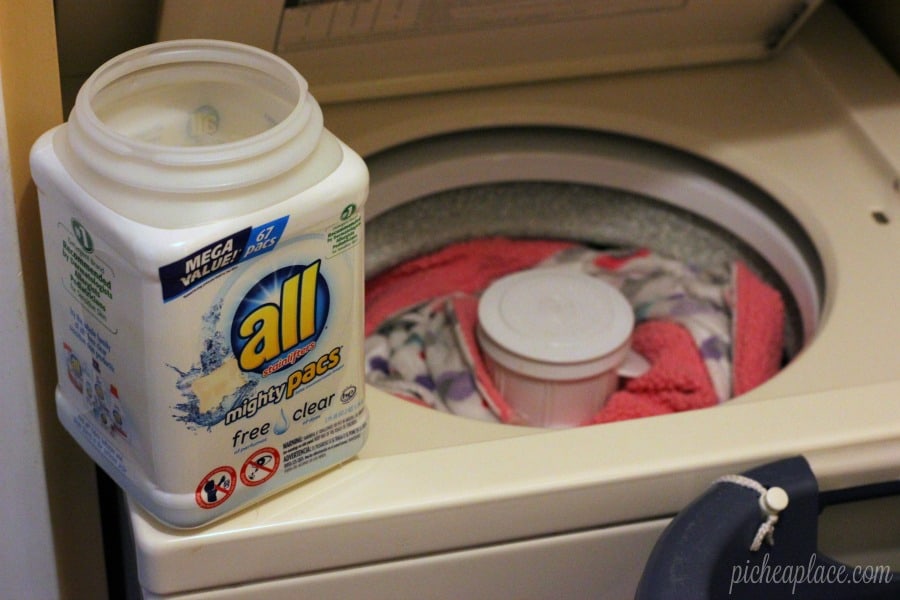 Busy moms do a LOT of laundry on any given week, and having a baby in the house can instantly double or triple the amount of laundry needing to be done. I'm thankful I'm able save time by being able to toss my baby's latest messy clothes, linens, and blankets in with the rest of the family's laundry without worrying that the detergent I'm using will irritate her sensitive skin.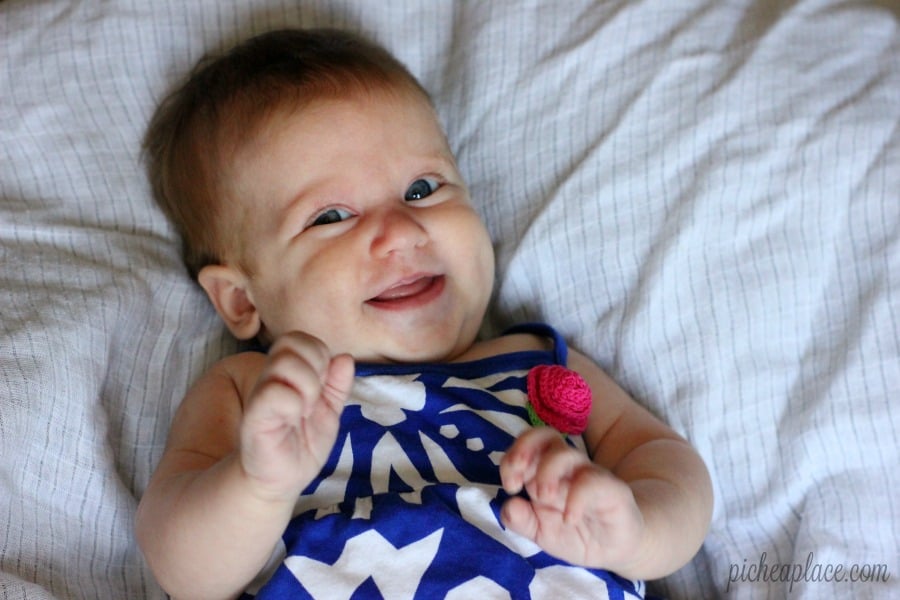 How to Organize Baby Laundry in Small Spaces
When I pull the clean laundry out of the dryer, I separate by kid so the older kids can each fold and put away their own laundry. But, as I've been slowing down to spend time with my baby, I've been less structured in my laundry routine, and the baby's laundry has become a pile of clean clothes that I have to dig through when I need a new blanket or outfit for her.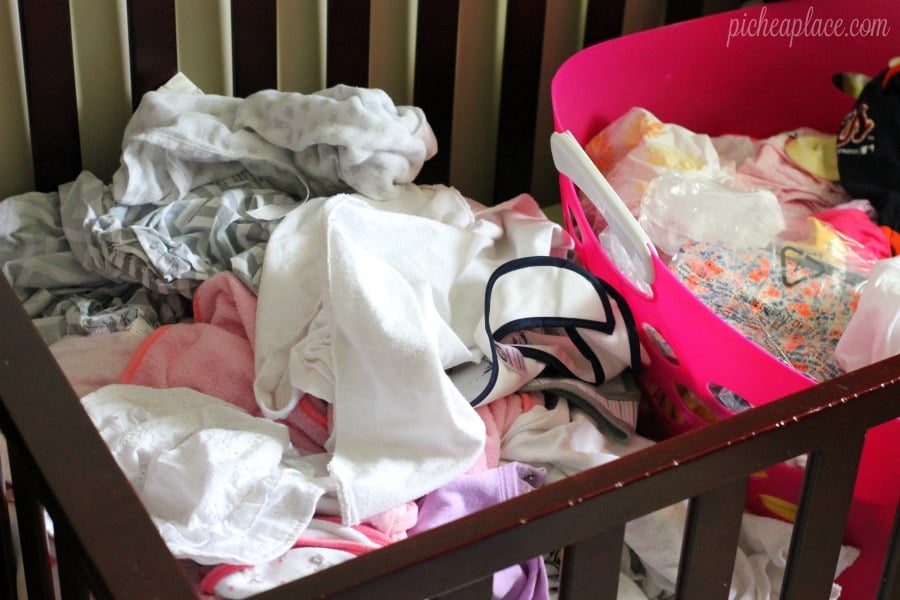 I decided this week to spend a few minutes to organize the baby laundry and create a system for storing it neatly in the kids' room.
Step One: Finding a Space
Since all of our kids are in one bedroom, our space is limited for storing clean laundry in their room. The three older kids share a dresser, but they've got it pretty much maxed out on space, so I needed to come up with another solution for storing the baby laundry. I decided to re-purpose a bookshelf that had previously housed clutter in the kids' room (and I managed to get them to purge a lot of the clutter that was on it!).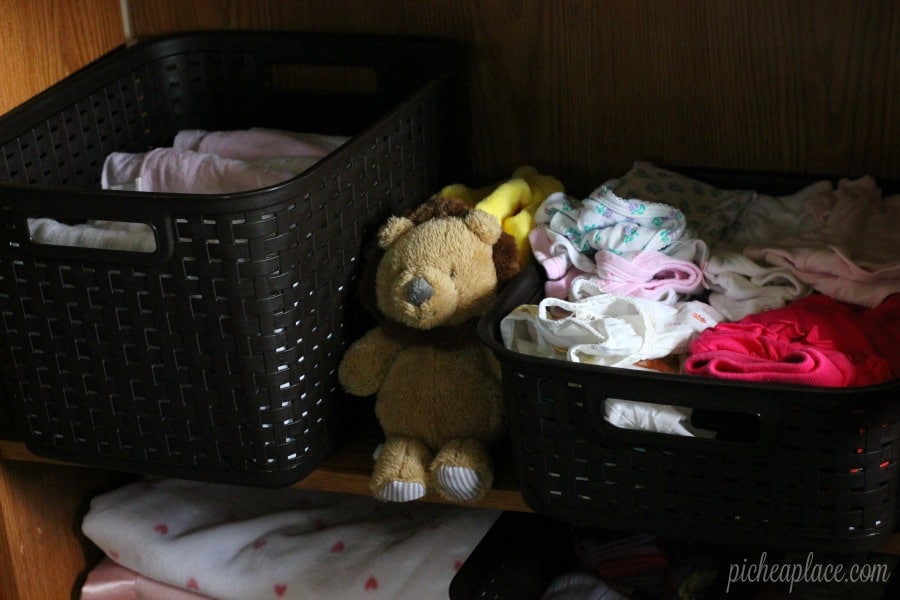 Step Two: Creating a System
I bought a few plastic baskets that would work as "drawers" on the shelves of the bookshelf. I designated each basket to hold a certain type of baby laundry: linens, socks and bibs, outfits, blankets, etc.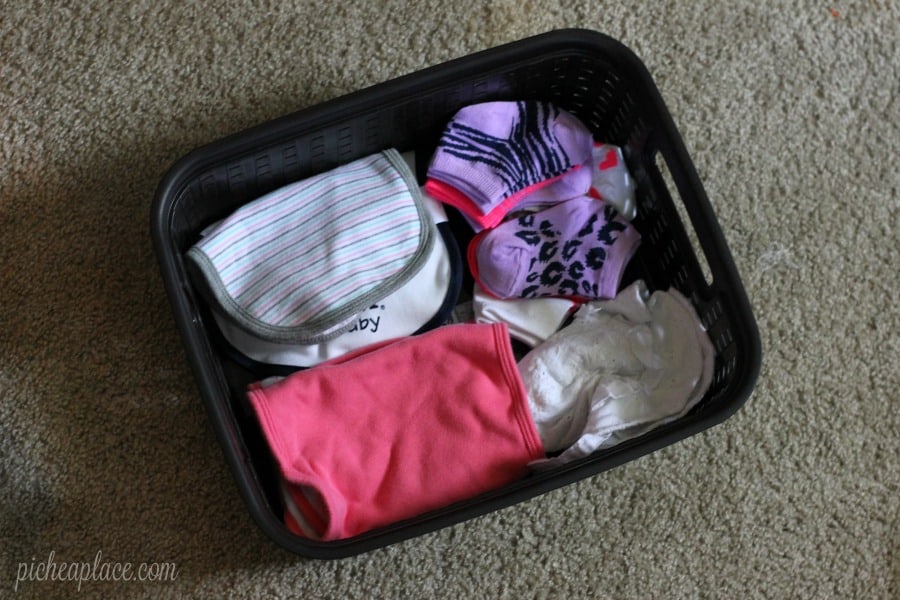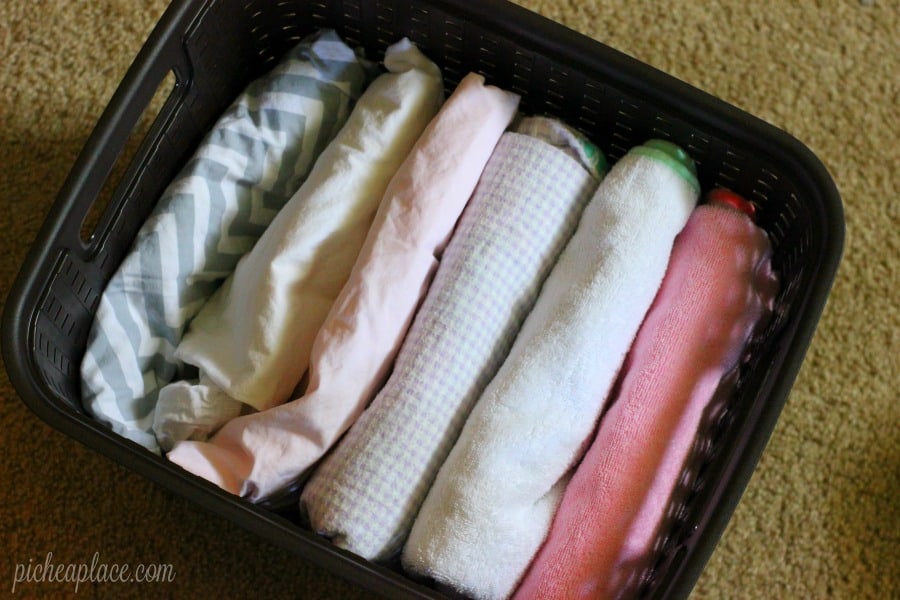 Step Three: Putting the Baby Laundry Away
Once I had a system in place, it was time to execute it. I folded all the piled up laundry and put it in the correct baskets and slid them on the shelves of the bookcase. In less than twenty minutes, all the baby laundry was put away and the crib was usable for sleeping again… just in time to move the baby out of our bedroom and in with the big kids!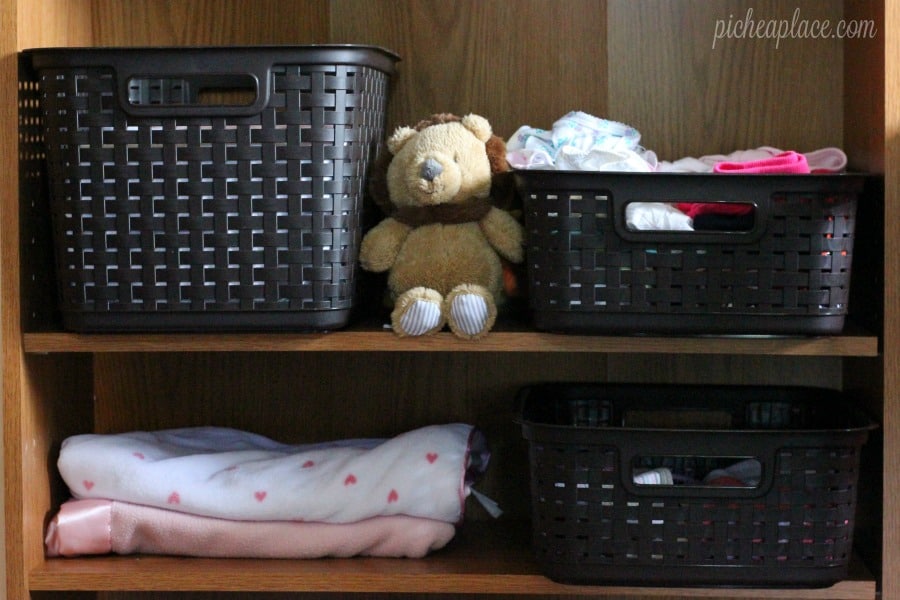 Now I can spend more time cuddling this blue-eyed beauty and less time digging through piles of baby laundry looking for a clean outfit or swaddling blanket!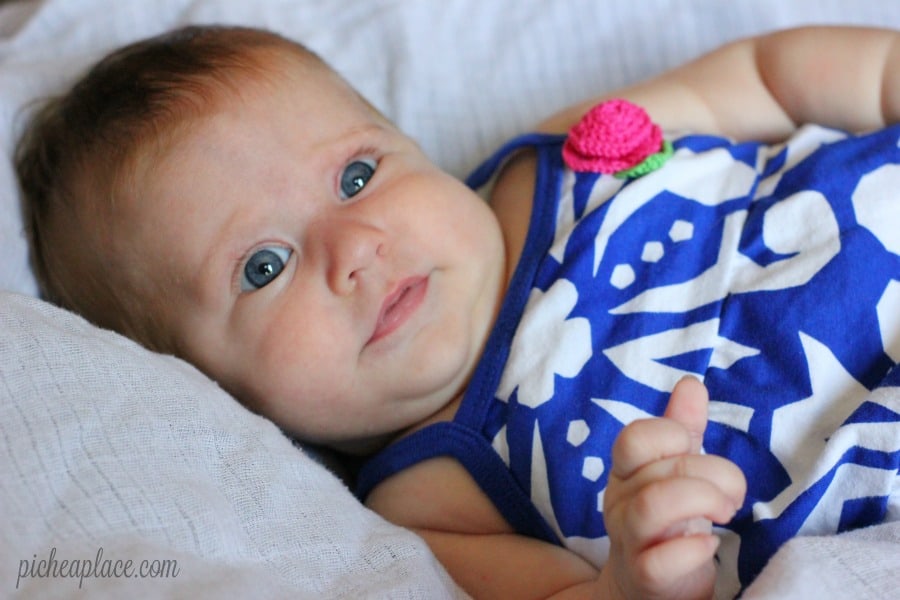 Let's Talk Laundry
How do you keep up with the laundry? Do you have a set day for laundry each week or do you throw loads in the washer as needed? Pop over to the Facebook page and weigh in –> Laundry Tips & Tricks.
What's your favorite baby laundry soap? Want to find out about the newest all® detergents? Join their new community!