One of our favorite ways to spend time together as a family is to take mini-vacations at destinations close to home: staycations. Staying the night at a hotel a few hours away and enjoying dinner at a restaurant we don't have in our town help us to break up the monotony of the everyday and reconnect as a family.
Last week we had the chance to do just that, plus a little more, when we met up with our friends from Raising Lifelong Learners at Cedar Point in Sandusky, OH, and we thought we'd share a few of our favorite tips for enjoying a staycation at Cedar Point together as a family.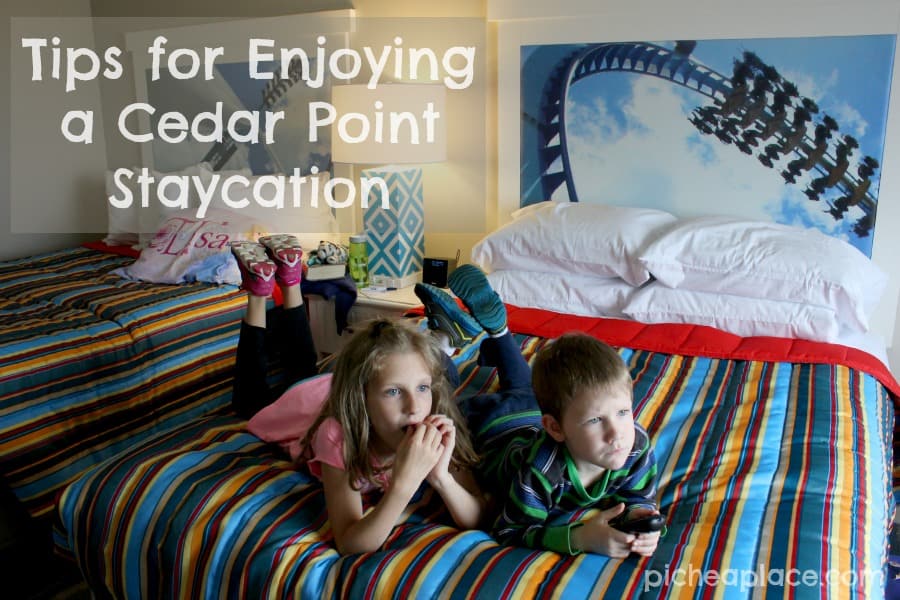 [Disclosure: We are part of the Cedar Point blog team (#bloggingatcp) and were invited to stay a night at the newly renovated Hotel Breakers and enjoy a day in the park for free in exchange for a "positive blog post." No other compensation was received. Any opinions expressed below are our honest thoughts.]
1. Stay at the Park
My husband and I can remember getting up before the sun rose to drive three or more hours to Cedar Point, creeping along in the car on the Cedar Point Causeway, and then waiting in long lines at the front gate to get tickets and get into the park when we were younger. When you stay at the park, you can avoid all of this!
Tip: We stayed at the newly renovated Hotel Breakers, and we cannot recommend it highly enough. From the free parking (either with a barcode the hotel emails you or with reimbursement at check-in), to the hour early entrance to the park, to being able to purchase discounted tickets at the front desk, the perks of staying at the park are unbeatable.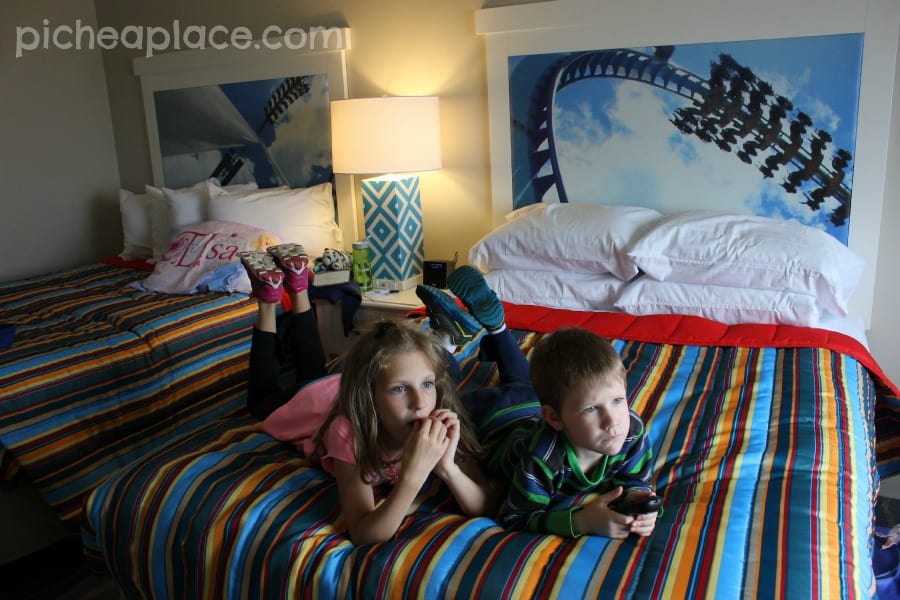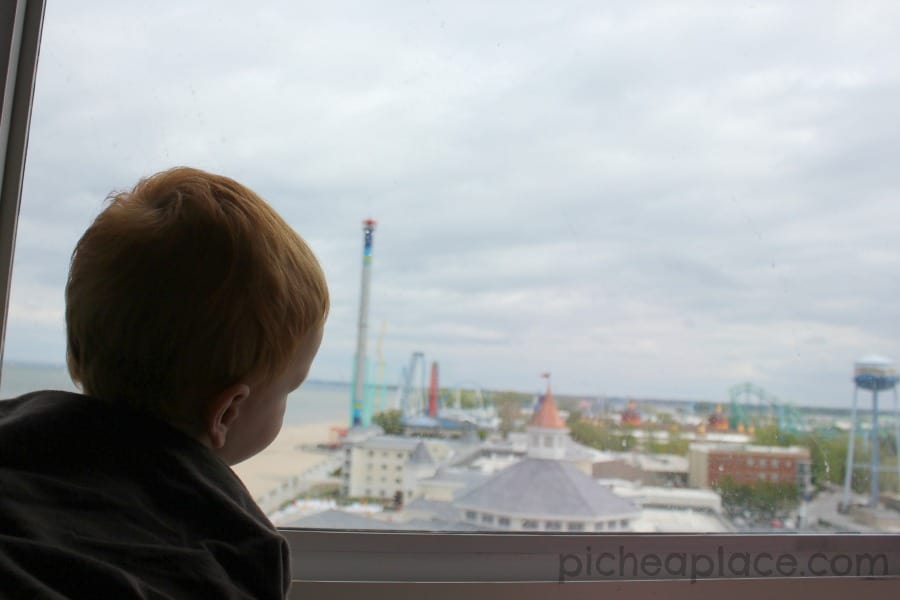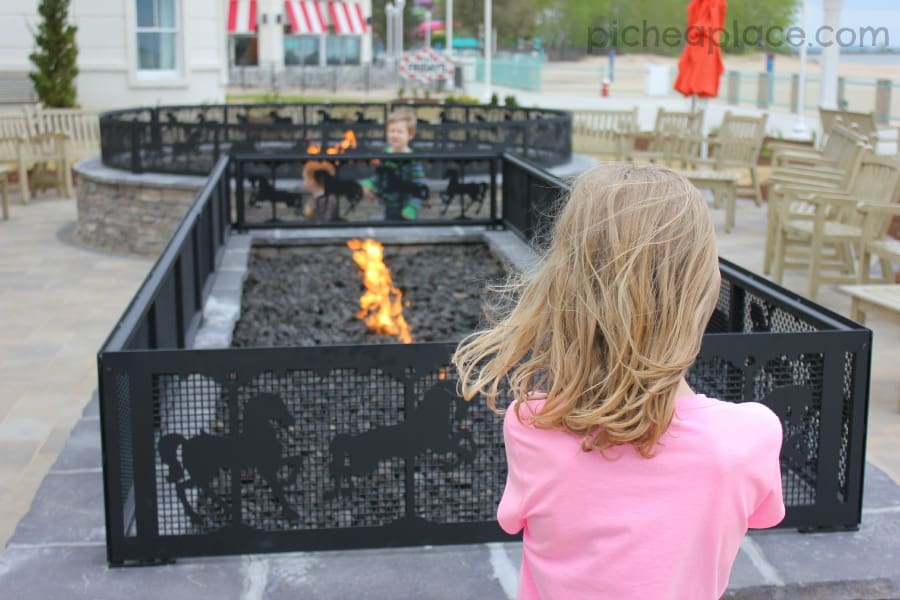 Plus, if you'll be at the park for more than one day, having a room close by to go back to during the day (especially if you have young kids who need a rest) is priceless. We've enjoyed staying at Hotel Breakers during our past several trips to Cedar Point, and now we can't imagine coming to the park without doing so!
2. Bring your own snacks
We've found that amusement park concession prices tend to be quite expensive, and when you're a family of five, those "light snacks" can add up quickly. We made a stop at Aldi before heading to Cedar Point and stocked up on granola bars, sandwich crackers, fruit (apples and bananas), and other snacks for our trip. I had a "bag o' tricks" that I carried into the park with us filled with snacks, a diaper bag, my DSLR, and other odds and ends we wanted with us during the day.
Tip: By eating small snacks from home throughout the day, you can avoid the concession lines and save your money for a filling sit-down meal at one of the park's full-service restaurants. Our most recent visit included dinner meals at Perkins (inside Hotel Breakers) and Chickie's & Pete's.
3. Bring a refillable water bottle
I rarely leave home with my Nalgene bottle filled with water, and heading to Cedar Point was no different. In fact, I brought along several refillable water bottles to have with us in the amusement park. Not only will having water bottles help to keep your family hydrated (playing in the hot sun all day equals serious dehydration), but it will save you money from having to stop at the concessions to buy a soft drink.
Tip: If you run out of water, just stop at any restaurant or concessions booth, and they'll fill you up for free.
4. Use a wagon
We often use an umbrella stroller when we go out together as a family to keep our toddler restrained, but when we go to Cedar Point, we've learned that a wagon is much more handy.
As the non-rider this trip (I'd been dealing with sinus issues which increase my vertigo when going on rides), I stuck with the boys (23mo and 6.5yo) during our recent trip to Cedar Point, and I could not have been more grateful for the wagon. I was able to easily tote and access my HEAVY "bag o' tricks," sit down and rest my legs, and keep them both restrained (hooray for seatbelts).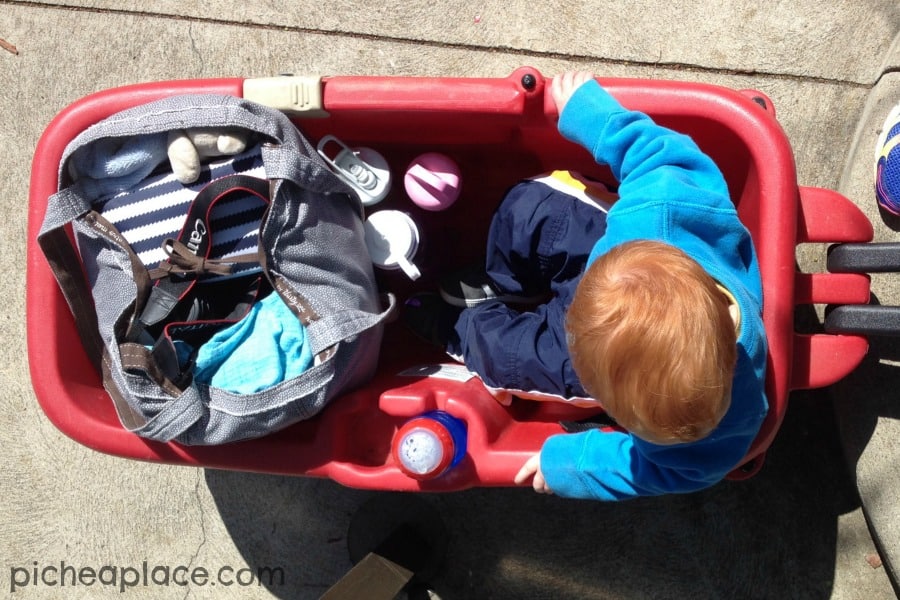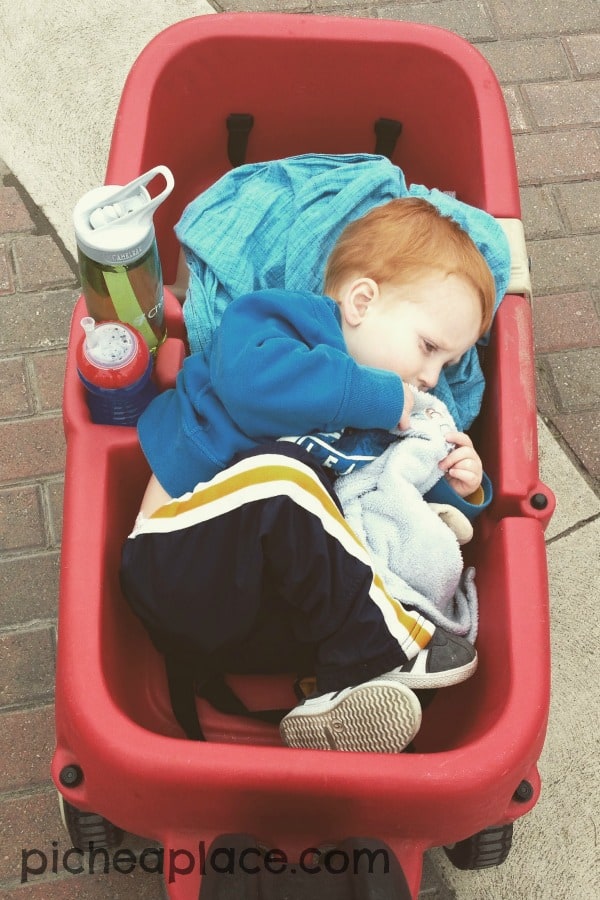 The wagon came in handy when Chris needed a nap, and I even had David pull it several times in order to help him get the sensory input he needed to stay calm in an otherwise overwhelmingly chaotic environment. It also made getting from one end of the park to the other much easier as I didn't have to slow down and wait for them to catch up constantly.
5. Take shifts
Cedar Point is a great family-friendly park with lots of rides for all the members of your family. We've taken our kids to the park since they were "hand-held infants" and we've always enjoyed our time together as a family.
If you have young children who won't be riding the bigger rides and both parents want to do a fair amount of riding, you have two options: use a parent pass or take shifts. As the mother of young children, I know all too well how poorly kids do when forced to wait around all day while mom and dad wait in line to ride, and so rather than using the parent pass, we take shifts.
One of the great parts about Cedar Point is that there are three areas in the park designed specifically for the younger kids in the crowd: Kiddy Kingdom, Planet Snoopy, and Camp Snoopy. My boys LOVED riding the rides in these three sections of the park while Daddy and Jenny (who was SO thrilled to be 54″ – tall enough to ride the new Rougarou rollercoaster) rode rollercoasters to their hearts' content.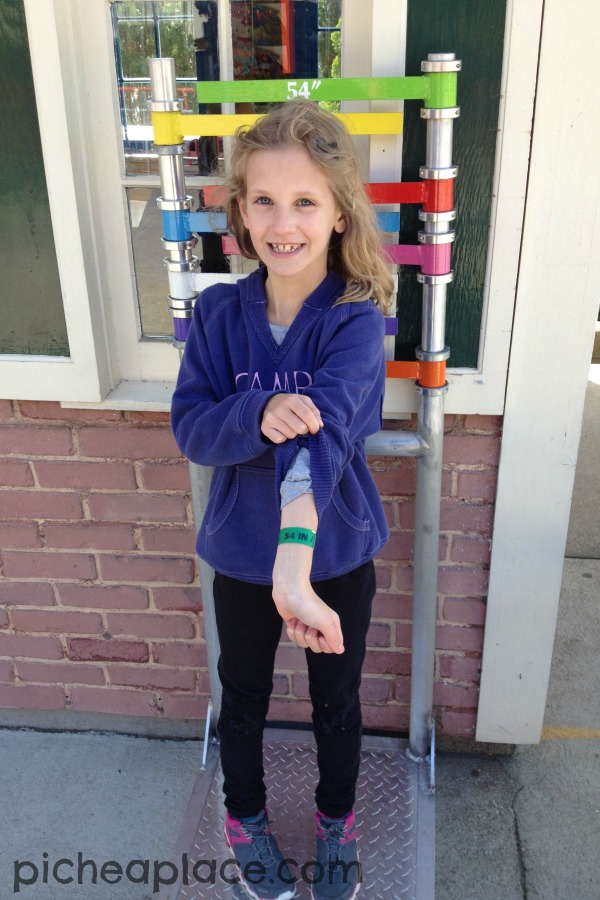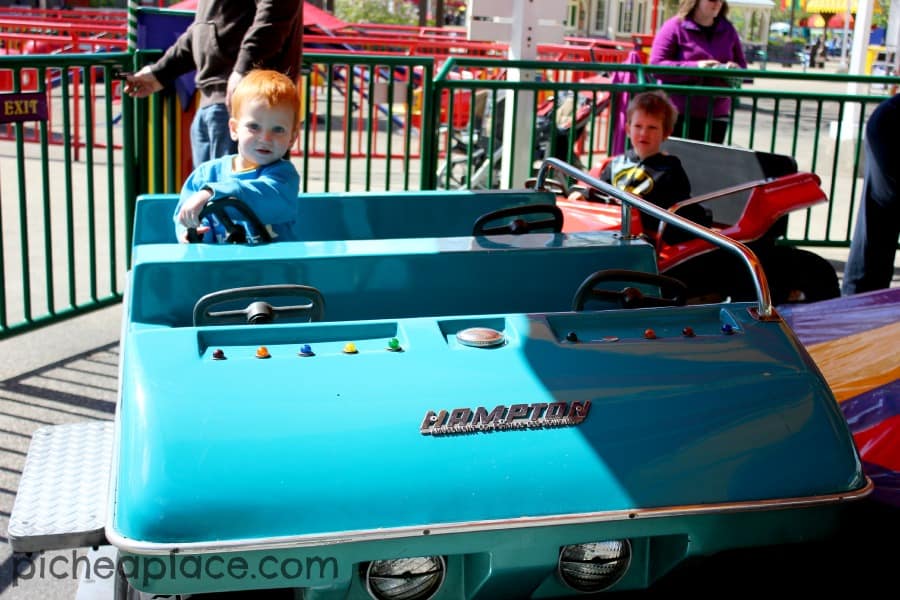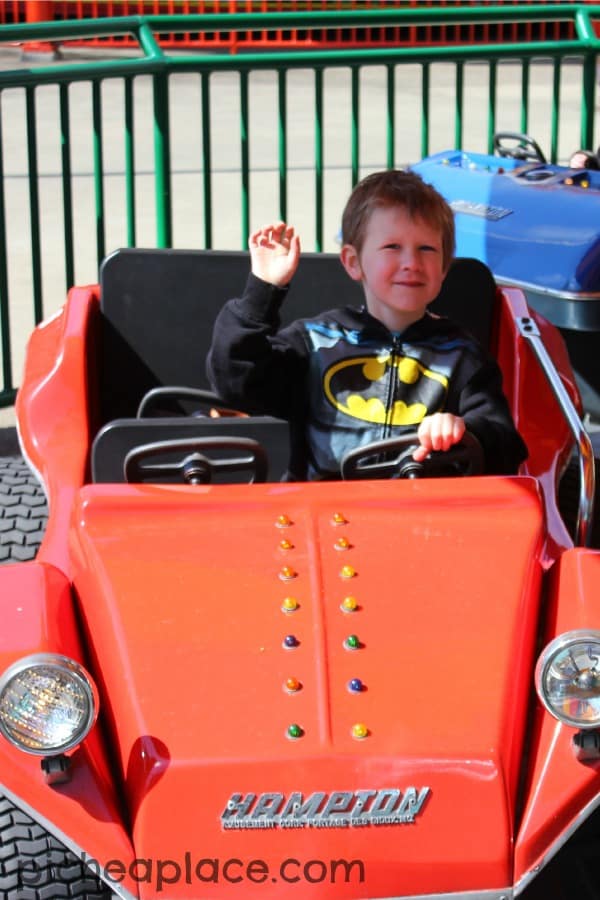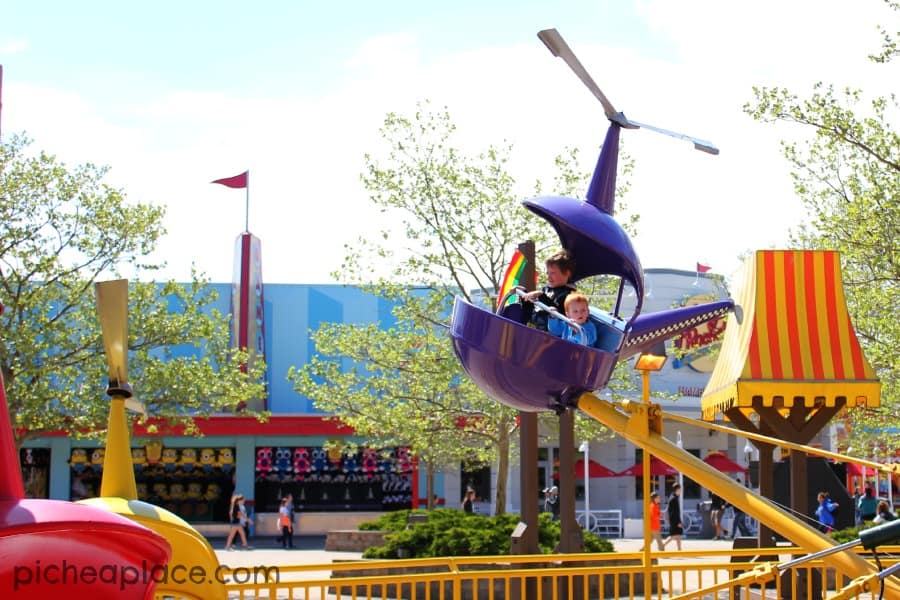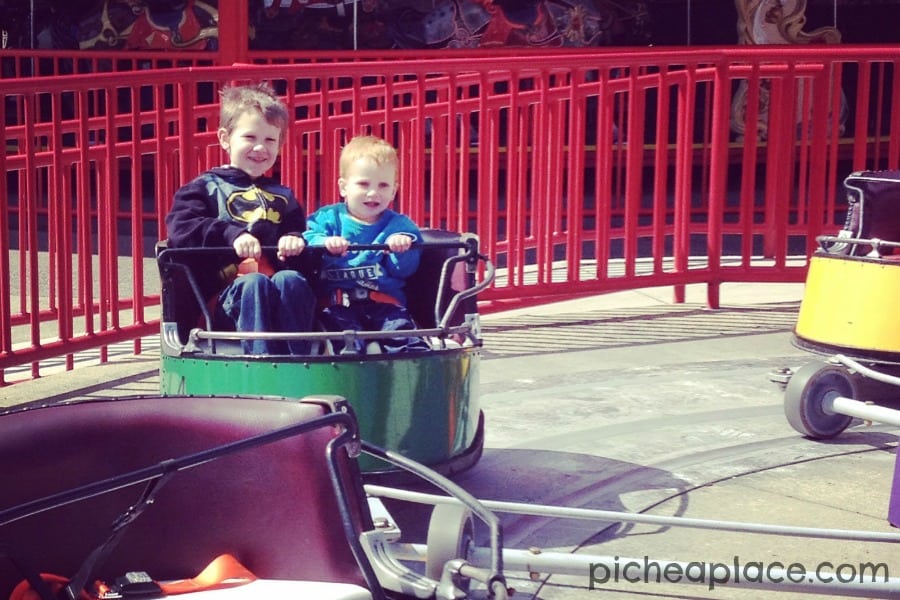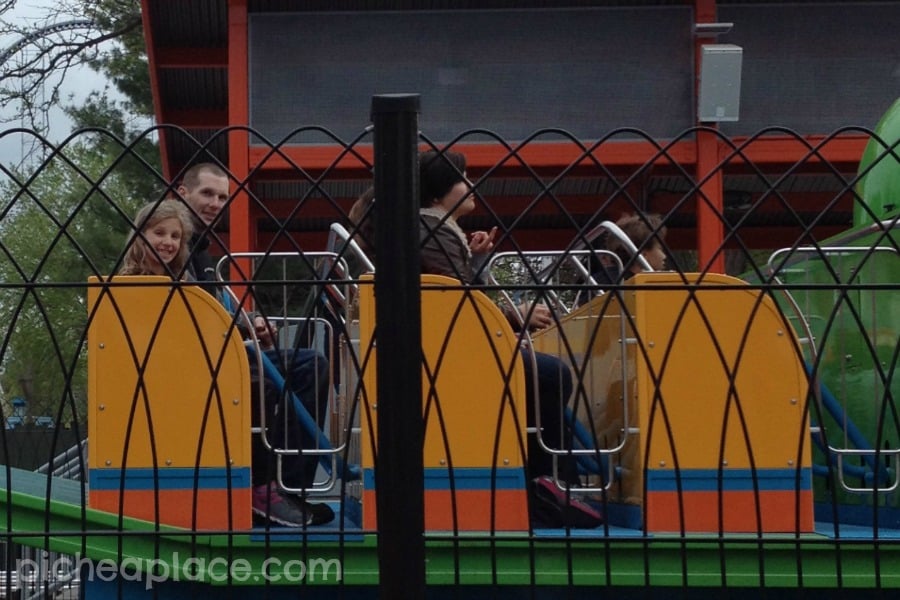 Had I been so inclined as to want to ride a coaster or two, we could have easily swapped shifts every few hours, as we've done in the past. Our friends from Raising Lifelong Learners were at the park with us this past month and did just that – took shifts with the younger kids, allowing them to continue enjoying the park while the parents were able to ride the bigger rides with the bigger kids.
6. Go with friends
While we would have had a great time at Cedar Point with just our family, we had an even better time because we were there with our friends from Raising Lifelong Learners!
We had a chance to hang out in the hotel pool the night before playing at the park, and Colleen and I had some mastermind time after the kids were in bed to chat about blogging and life. While in the park, each family did their own thing, but we also met up at various times throughout the day to hang out and let the kids go on the rides together while the parents chatted. It was definitely a ton of fun to go to Cedar Point with our friends!
Enjoying a staycation at Cedar Point together as a family was definitely a highlight of our month, and we cannot wait until our next trip to Cedar Point this fall!