This shop has been compensated by Collective Bias, Inc. and The Coca-Cola Company. All opinions are mine alone. #tastehydration #CollectiveBias
Staying hydrated as a busy mom is super important, but it can be difficult to do if you're not intentional about drinking water. It's easy to go through your day and never stop to drink, and then you wonder at the end of the day why you feel so tired. That's why my number one tip for how to stay hydrated when you're a busy mom is to create and use a Water Intake Chart.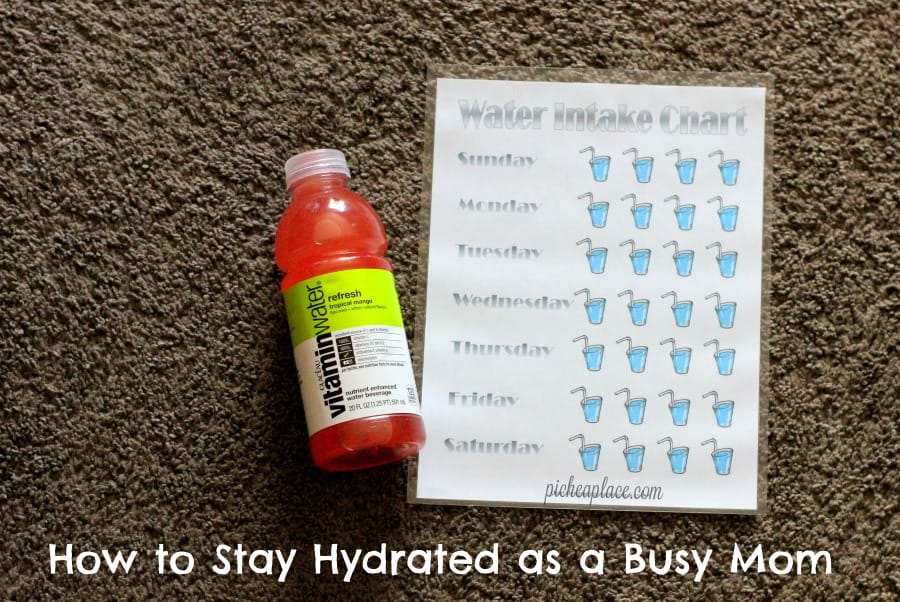 The Importance of Staying Hydrated
Did you know that not drinking enough water can lead to…
Dry, sticky mouth?
Sleepiness or tiredness?
Thirst?
Dry skin?
Headache?
Constipation?
Dizziness or lightheadedness?
Too many busy moms I talk with suffer from one or more of these symptoms. They don't know how to stay hydrated. Most of the time they're not aware that these symptoms could be avoided simply by drinking more water.
As a busy mom myself, I know all too well the struggle to drink enough water throughout the day. It's why "drink more water" has been one of my 3 Small Things goals multiple times over the past several months. I know that when I'm properly hydrated, I feel better, think better, and am a better mom and wife.
Since staying hydrated is important to me, I wanted to be more intentional about making sure I was drinking enough water everyday.
It's recommended that you drink half of the total number of pounds you weigh in ounces of water…

… for example, if I weigh 170lbs, I need to be drinking at least 85 ounces of water a day.
Personally, I aim to drink 96 ounces (or filling my 32oz reusable bottle three times) of tap water each day, plus a full 8oz cup of tap water for each caffeinated drink I consume (because coffee, pop, and caffeinated teas actually dehydrate rather than hydrate), and an extra 32oz when I work up a sweat.
While I love the convenience of tap water, it doesn't always "hit the spot" in terms of flavor. When I want to taste my hydration, I reach for a vitaminwater. It's a great tasting, nutrient enhanced water beverage that has vitamins and electrolytes to help me stay hydrated.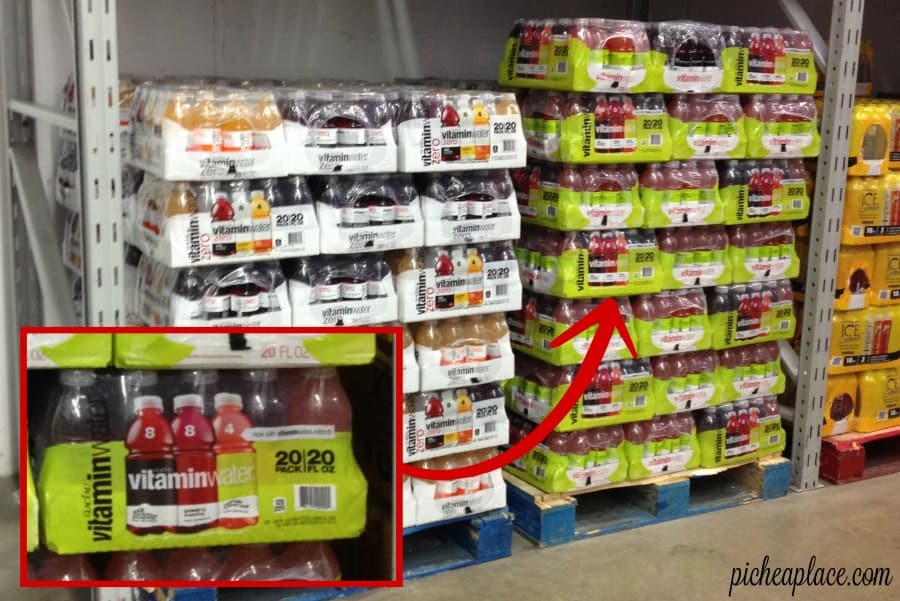 I love the convenience of picking up a vitaminwater variety 20-pack (20oz bottles) when I stop into my local Sam's Club to stock up on bulk household goods and food.
How to Stay Hydrated: Use a Water Intake Chart
To help me be intentional and track my water intake, I've created a "Water Intake Chart" that I can hang on my fridge to mark off each time I refill my water bottle or grab a vitaminwater throughout the day. I love that I can track each day of the week and compare my water intake from day to day in order to help me hit my hydration target each day. It's my top tip for how to stay hydrated!
Step One: Create a Water Intake Chart
I use a variety of programs to create printables, but for something like this, I prefer to use Microsoft Publisher. You can use whatever program you're most comfortable with for creating your own water intake chart.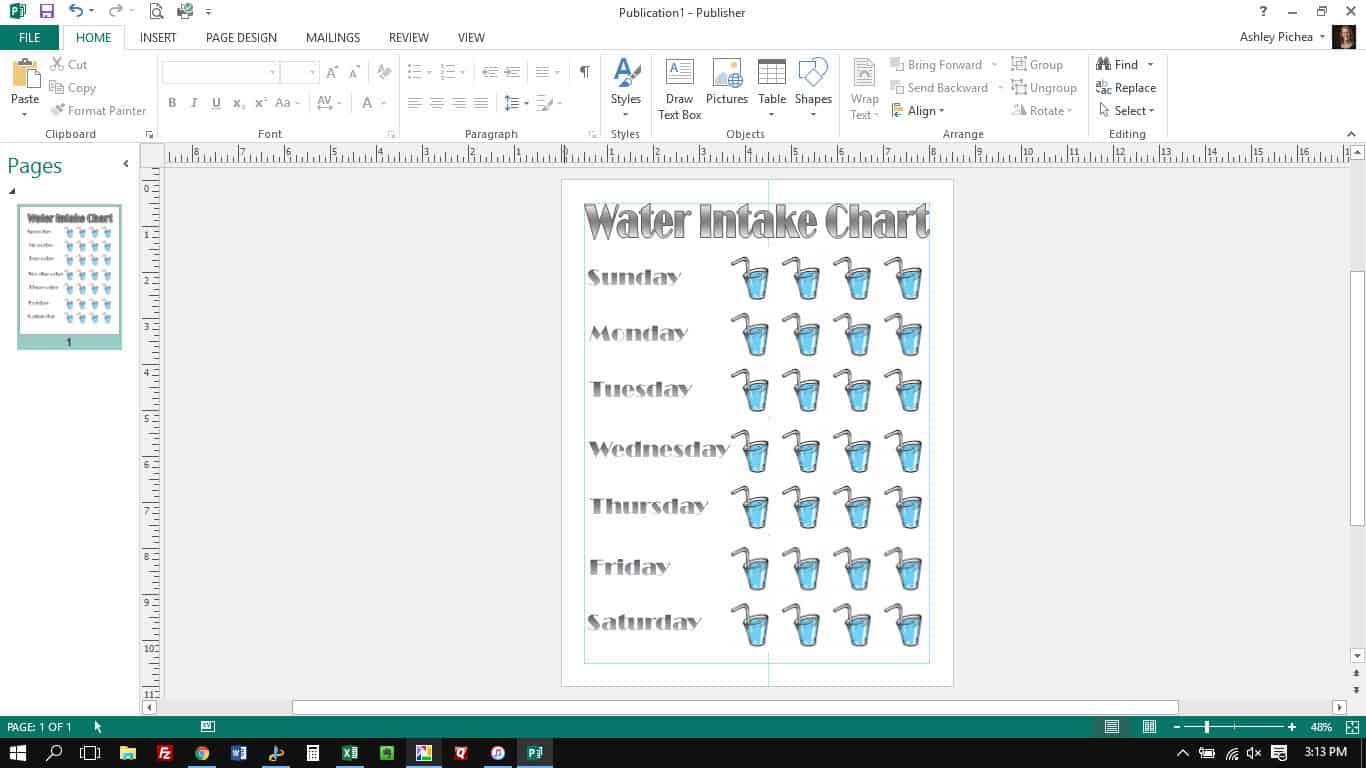 Don't want to create your own version? Click here to download a copy of this water intake chart.
Step Two: Print and Laminate the Chart
Because I want to be able to use this chart over and over, I decided to laminate it in order to be able to use a dry-erase marker on it.
Step Three: Attach Magnets
I bought some magnetic tape to be able to adhere magnets to the back of the laminated chart so I can hang it on my fridge.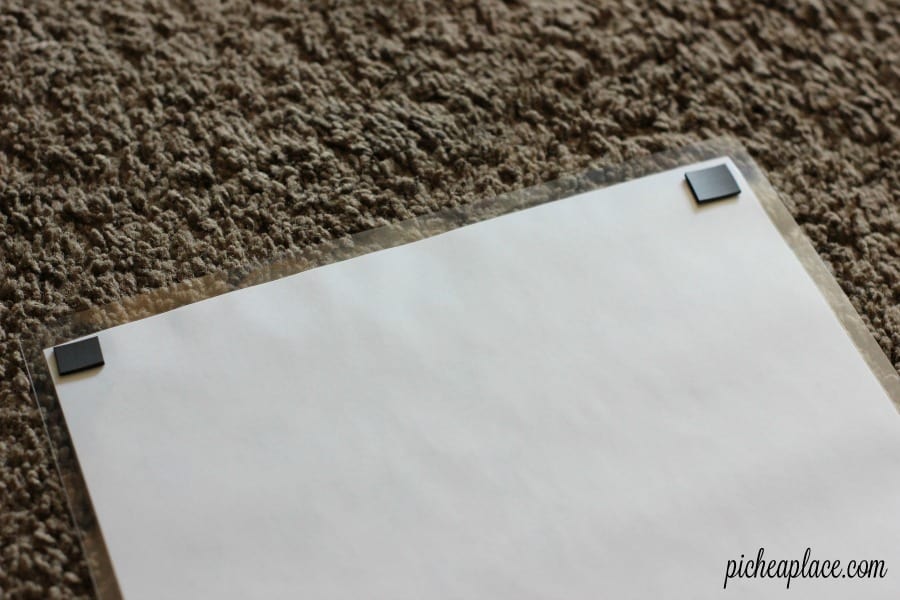 Step Four: Hang the Chart on the Fridge
Because I'll be marking off my water intake when I'm either grabbing a vitaminwater out of the fridge or refilling my water bottle at the kitchen sink, hanging the water intake chart on the fridge next to my dry erase monthly calendar makes the most sense. It'll be easy to grab one of my dry erase markers from the magnetic bin to mark off each time I grab a new hydrating beverage.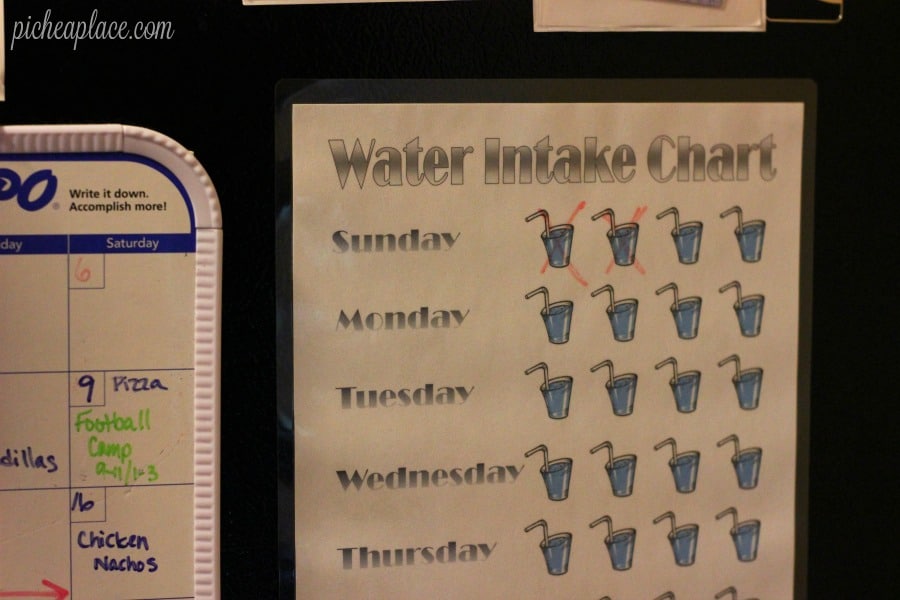 I'll mark off one cup for each 32 oz bottle of tap water or two 20 oz bottles of vitaminwater I consume, helping me to stay hydrated all day long!
How do you stay hydrated?
Share your tips on our Facebook page by clicking here –> Tips for Staying Hydrated … and be sure to grab a case of vitaminwater from your local Sam's Club!