We got the first of our SUMMER BREAK BRAIN BAGS in the mail this week, and the kids were super excited to dig in. We started with our All About the Sea bag, deciding to do a Sea Animal Paper Plate Aquarium craft to go along with the books in our brain bag!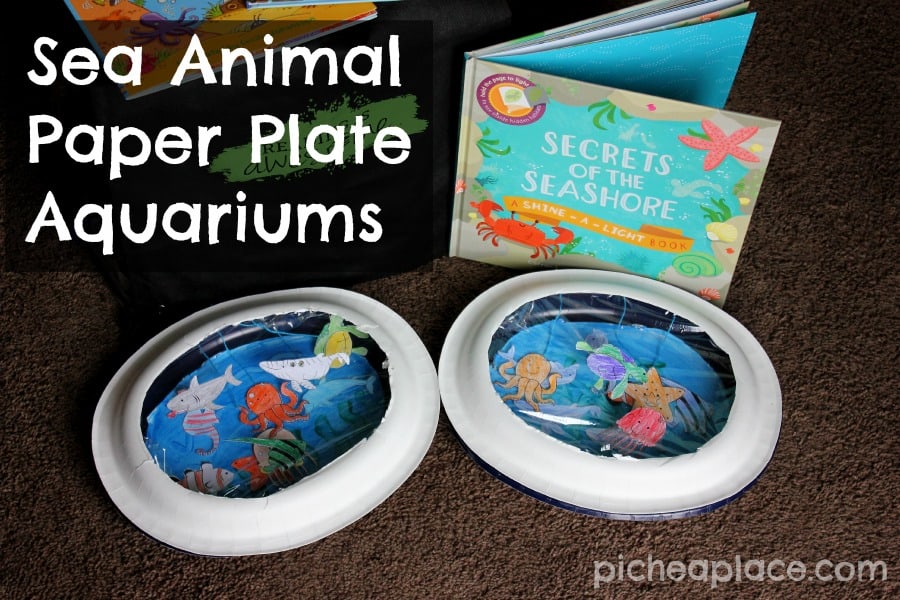 I started by printing out a set of sea animal coloring pages for the kids to color and cut out. I printed nine on one page in order to shrink the images down to the size we needed.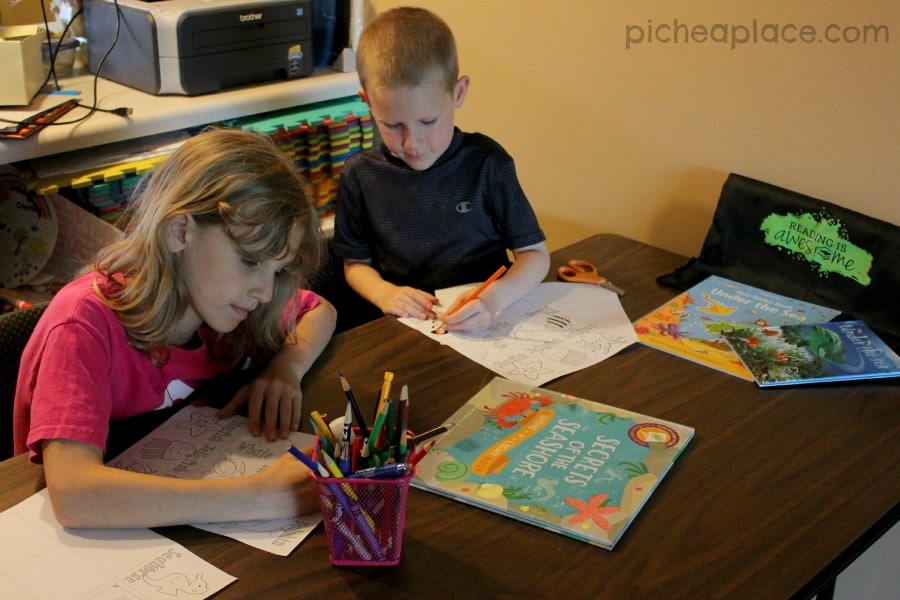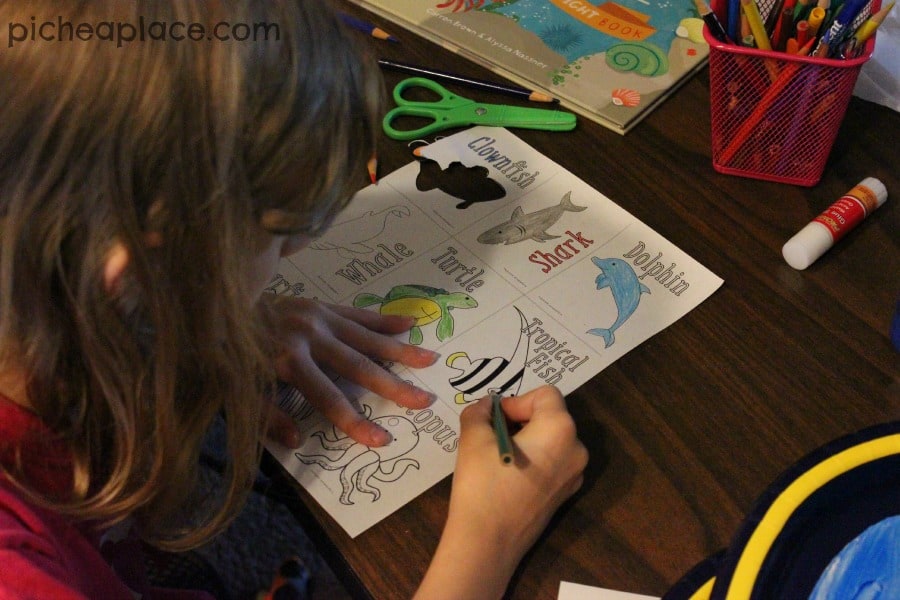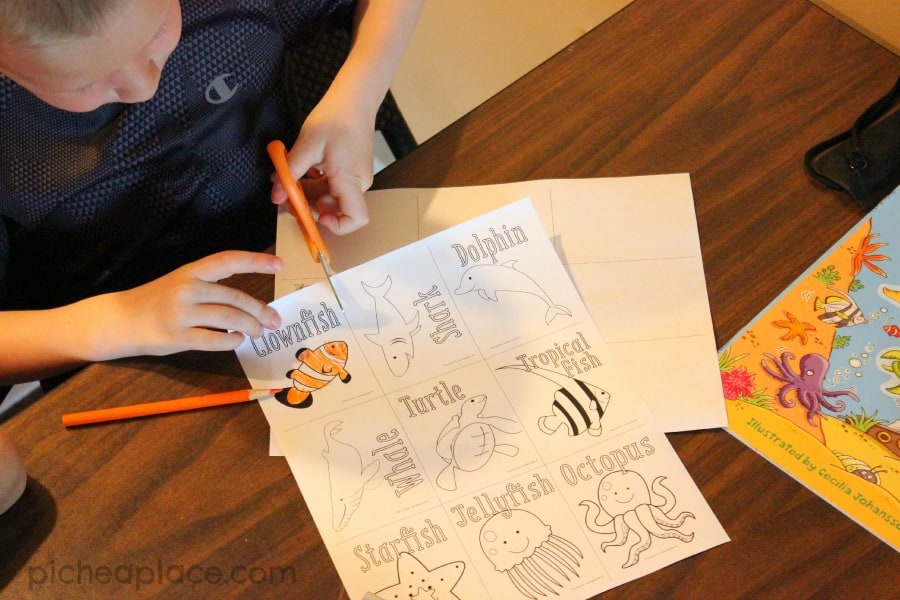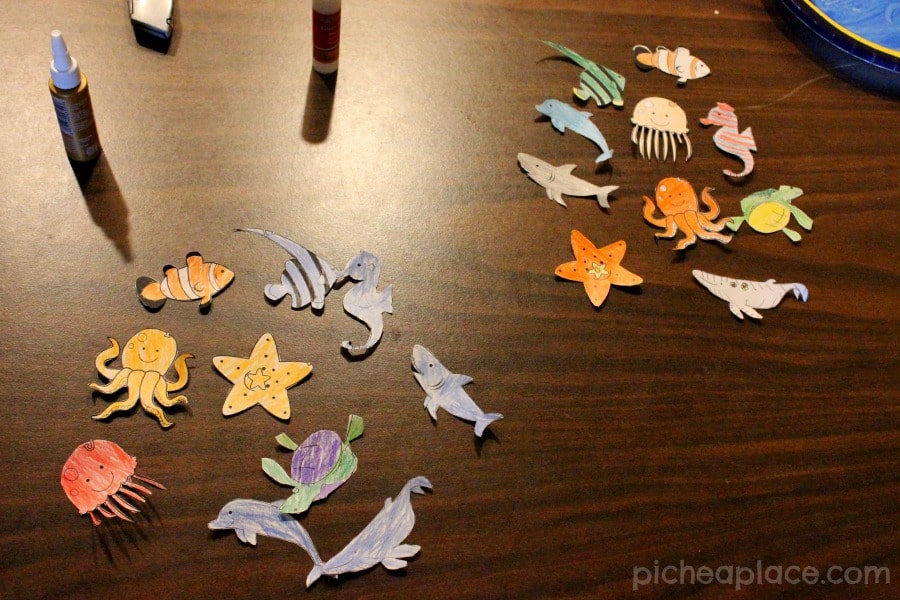 While the kids were busy coloring their sea animals and cutting them out, I worked on preparing the paper plates. We had some heavy duty oblong plates, but you can use whatever you have on hand – you'll need two per person. Simply cut out the flat portion of one of the plates.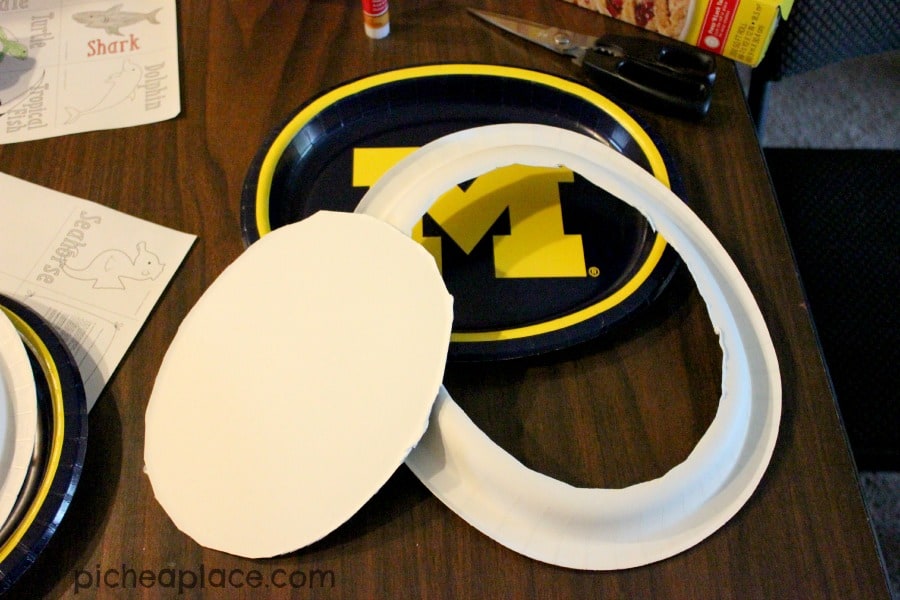 Once you have the flat portion cut out, use washable tempura paint to create an "under the sea" backdrop on it for your sea animal aquarium.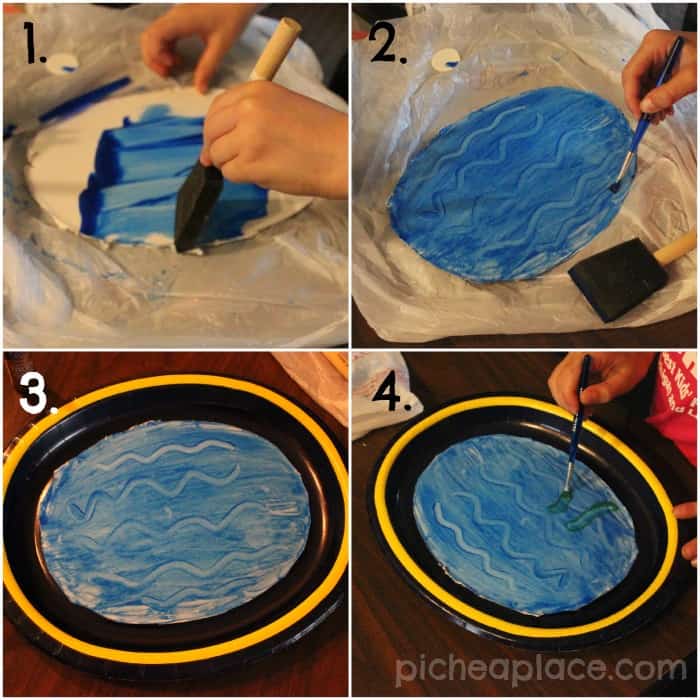 Glue the flat portion onto the opposite paper plate.

Paint on some seaweed with green paint and a craft brush.
While you're waiting for the paint to dry, glue a piece of plastic food wrap onto the cut paper plate to create a "window" to see into your aquarium.

Once your paint is dry, it's time to put the sea animals "in the aquarium." We separated ours into three groups – ones that would be glued onto the backdrop, ones that would be glued onto the plastic wrap, and ones that would hang from strings. This allowed us to create a 3-D effect within our paper plate aquarium.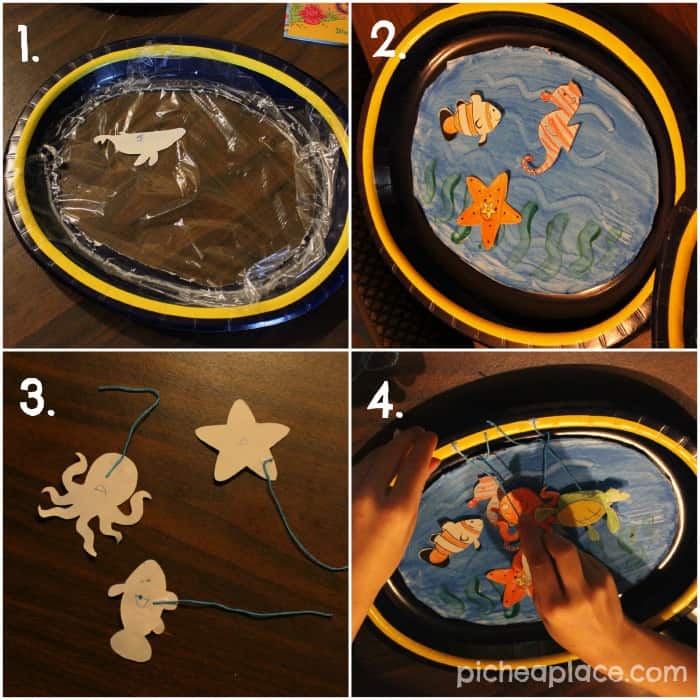 Once we had all the sea animals in the aquarium, we applied a ribbon of glue around the rim of the bottom plate and pasted the cut plate onto it to finish our sea animal paper plate aquariums.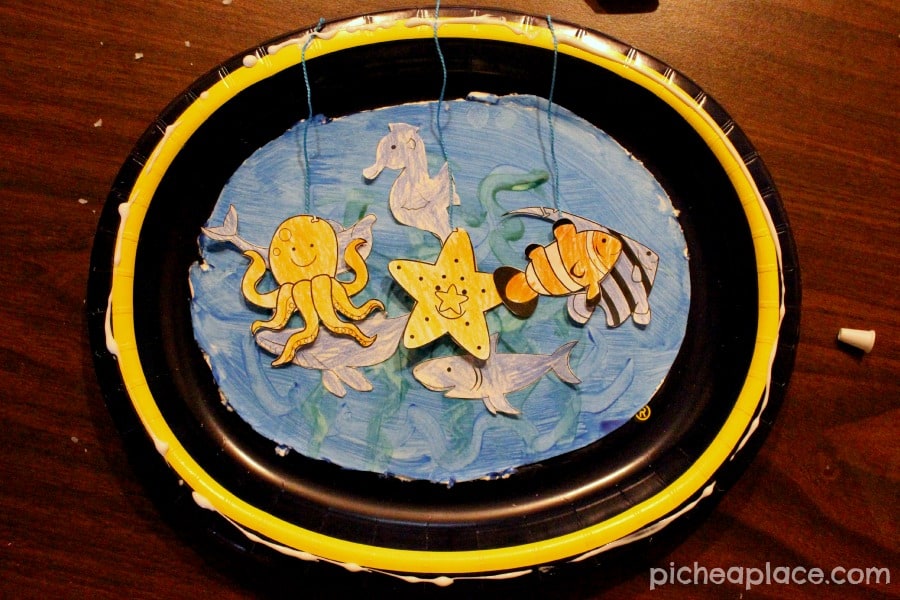 We could not have been more tickled with how well they turned out!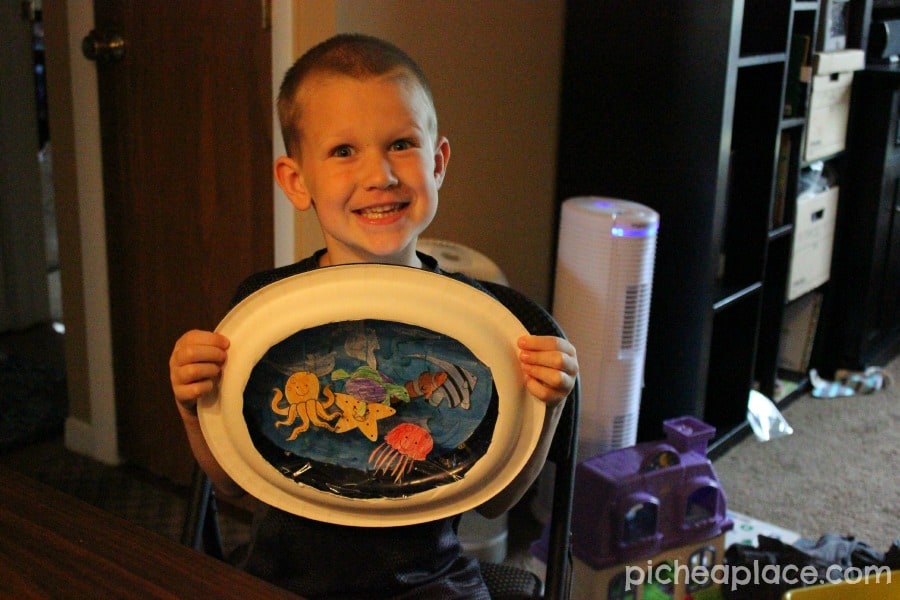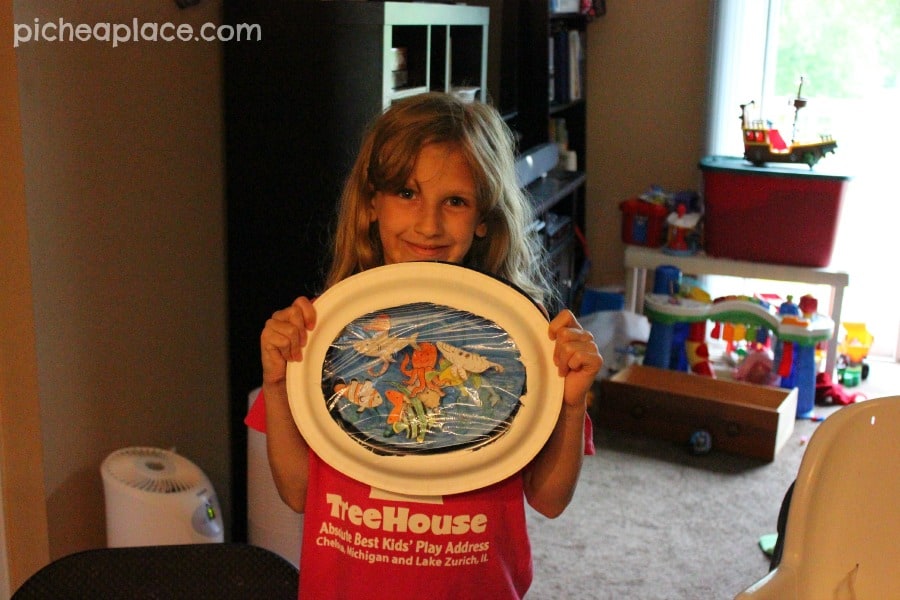 Note: We used Alene's Tacky Glue for all gluing (because it's what we had on-hand) except when we glued sea animals directly to the plastic wrap. We used a glue stick that dries clear for that. You could also use liquid school glue if you have some available.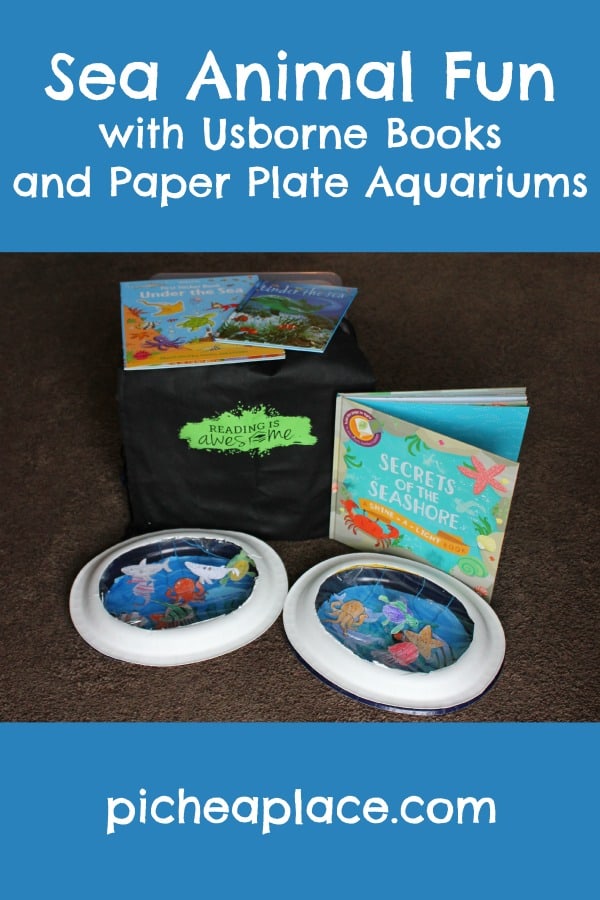 Paper plate aquarium craft inspired by: http://mykidcraft.com/paper-plate-aquarium/
---
Check out the other Story Corner Blog Hop posts:
---
While I was browsing for craft ideas to go along with our sea animals brain bag, I came across several sites with great sea animal craft ideas:
Additional books about the sea and/or sea animals from Usborne: