From December 26th through December 31st, the 5 Day Clutter Shakedown will be $20 with the code DECLUTTERMANIA. That's half off its normal price of $40. For the month of January, the code NEWYEAR19 will take off $15, making the course $25. Sign up here -> 5 Day Clutter Shakedown.
---
When you first move into a new home it can often seem like so much space.  As the years pass however, you may find yourself bringing more stuff into the home than you take out.  What are you going to do with all the stuff you have accumulated?  Perhaps it's time to weed out the unnecessary items and organize your home.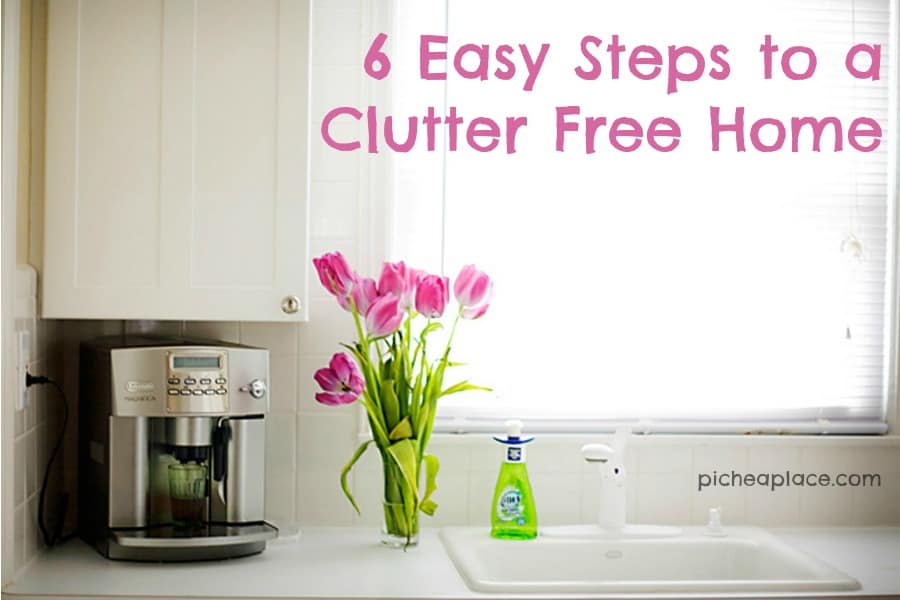 Home organization is a step-by-step process.  It will take more than a day or even a week to get everything to a manageable level, but once you do, staying organized is an easier task. Grab your spouse and kids – they can pitch in and learn a thing or two about controlling clutter in their lives, too!
Related: 3 Ways to Make Spring Cleaning Fun for the Whole Family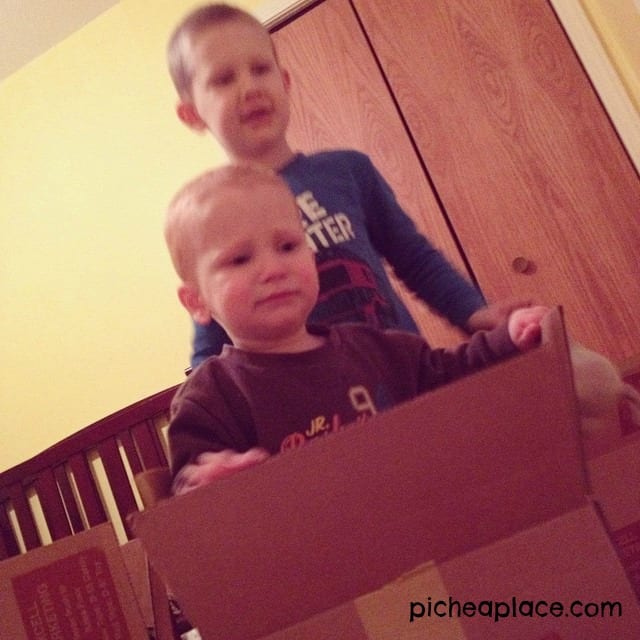 Home Organization 101: Easy Steps to a Clutter Free Home
1. Start with the high traffic areas.
The living room and kitchen are generally the two most used rooms in the house.  Everything gets dropped on a counter or on the couch in these two places.  Purge the clutter in these rooms by simply clearing the "drop zones" and putting things away.
Tip: If an item doesn't have a specific home, that may be an indication that it ought to leave your home!
Concentrate on getting everything set up the way that you like it before moving on to another room.
2. Use storage containers.
Over the years, the style of storage containers has upgraded to be pretty as well as functional.  Instead of storing containers in stacks in the garage, purchase ones that match your décor in each room and integrate them so that no one would even notice they were being used for storage.
We use ottomans in our living room and bedroom to store blankets, pillows, shoes, etc. Not only do they serve a practical function in the room, but they serve as storage, too.
3. Divide items into categories.
You can use heavy duty trash bags or large boxes for this part.  Everything that you find can go into a pile: KEEP, THROW AWAY, GIVE AWAY, and RELOCATE.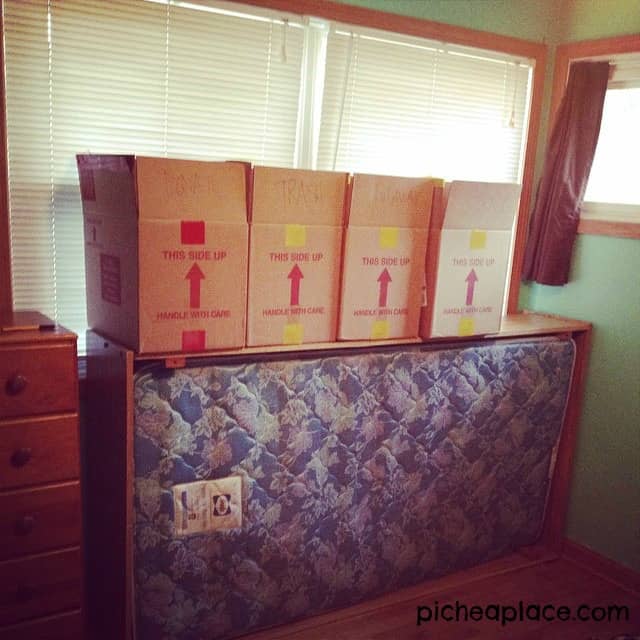 Items that will stay in that room are to keep.  Things that you don't need or are broken can be thrown away.  Clothes or furniture still in great condition can be donated and scheduled for pickup by your local thrift store.  Anything that definitely belongs in another room can be labeled for relocation until you get to that room.
4. Remove everything from drawers, cabinets, and closets.
This is a time-consuming process but it is easier to start with an empty space and fill it instead of simply pushing things around.  If you line things up on the counter, someone else can help by putting the items in some type of order.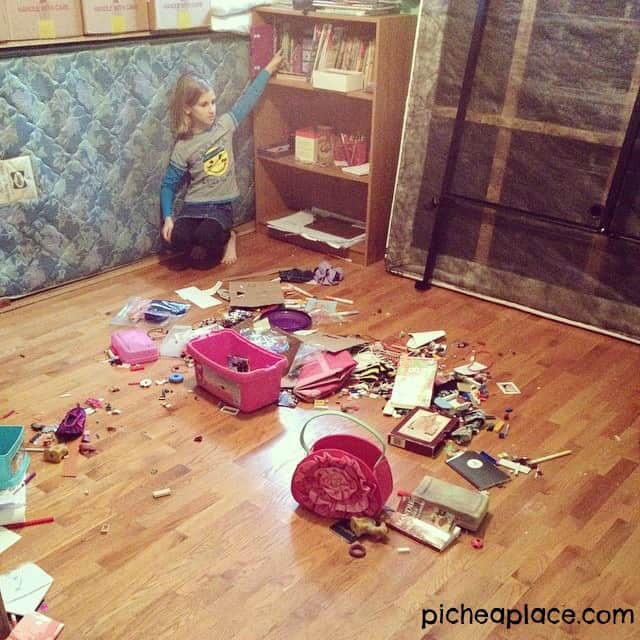 When I declutter a space, I start by simply removing all the items in/on it and putting them in a pile. Then I sort that pile into the four categories (above) before putting anything back in that space. Starting with a blank slate is always easier.
5. Make use of all of your available space.
In the kitchen, for example, appliances or extra containers can be stored on top of the cabinets provided they don't extend all the way to the ceiling.  That's extra storage space without benefit of a storage container.  Also use the top of the refrigerator for cereal boxes and breakfast food like boxes of instant oatmeal.
We store all our snack food (chips, crackers, etc.) and powdered drinks (hot chocolate, iced tea, etc.) on top of the fridge. These are items we access often but are too "bulky" for standard cupboards.
In the bedroom, shoes and winter clothes can go into flat storage bins that slide easily under the bed or the dresser.
What other creative uses of space can you think up?
6. Label your containers.
Use tape and a permanent marker to identify the contents of your storage containers.  Avoid writing on the actual container in case they are reused and the contents are changed.  Labeling also makes for easy identification if you decide to sell or give away a container of books or something.  You won't have to open each container to locate them.
Having spent most of the last two years living with a good portion of our belongings in storage, detailed labels have made life so much easier. Whether it's to locate an item I need in the house or to decide whether to send a box to charity for resale, having my storage containers labeled has been imperative for efficiency.
Organizing your entire house takes time.
But, once it is done, returning everything you use to its proper place will maintain that same level of organization.
5 Day Clutter Shakedown
My friend Dana, from A Slob Comes Clean, has put together a five-day video course that can help you declutter any space – no matter how overwhelming:  5 Day Clutter Shakedown.
In the 5 Day Clutter Shakedown, Dana K White shares the steps to decluttering an overwhelming mess. These strategies and mindset changes are guaranteed to work in any home, and allow the declutterer to make progress, no matter how much time they have available to declutter.
Enroll in the course today –> 5 Day Clutter Shakedown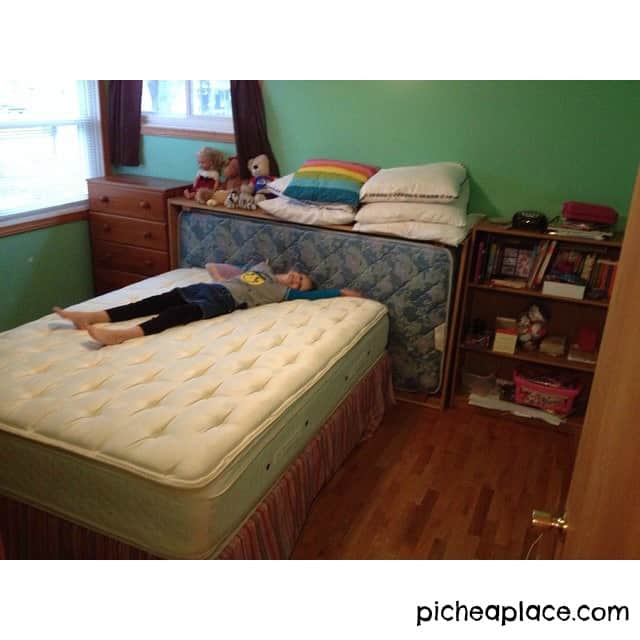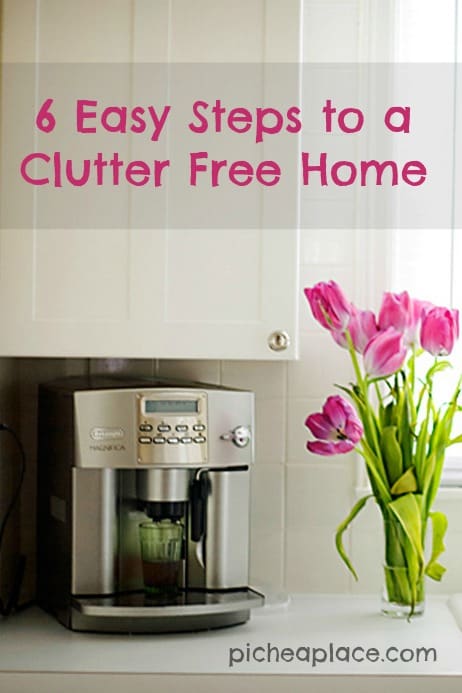 original cover image credit: https://www.flickr.com/photos/75976921@N00/2374855021/