Summer is in full swing now. With the 4th of July behind us and the hottest weather of the summer in front of us, it's time to get serious about summer fun… before summer is over!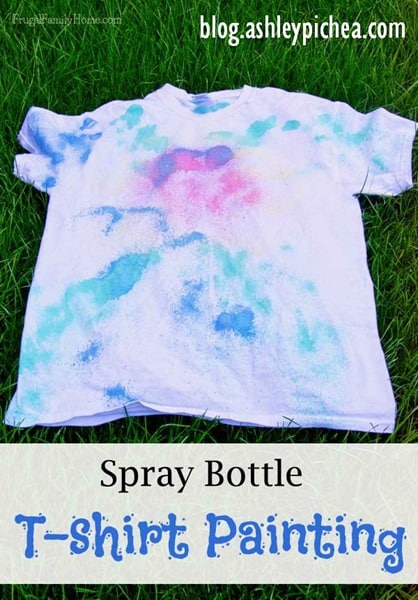 My kids love to paint, and my son always loves to spray things. Whether it's spraying people with his squirt gun or grabbing the hose when no one is looking, he just loves water.
Since he has a love for squirting things, and my daughter loves to craft, I put an activity together that I knew they would love… because isn't that what summer is all about, having fun?!?
Last year, we did a fun, but messy activity of water balloon painting. Let me tell you it was fun, but oh. so. messy. We had paint on our patio for weeks.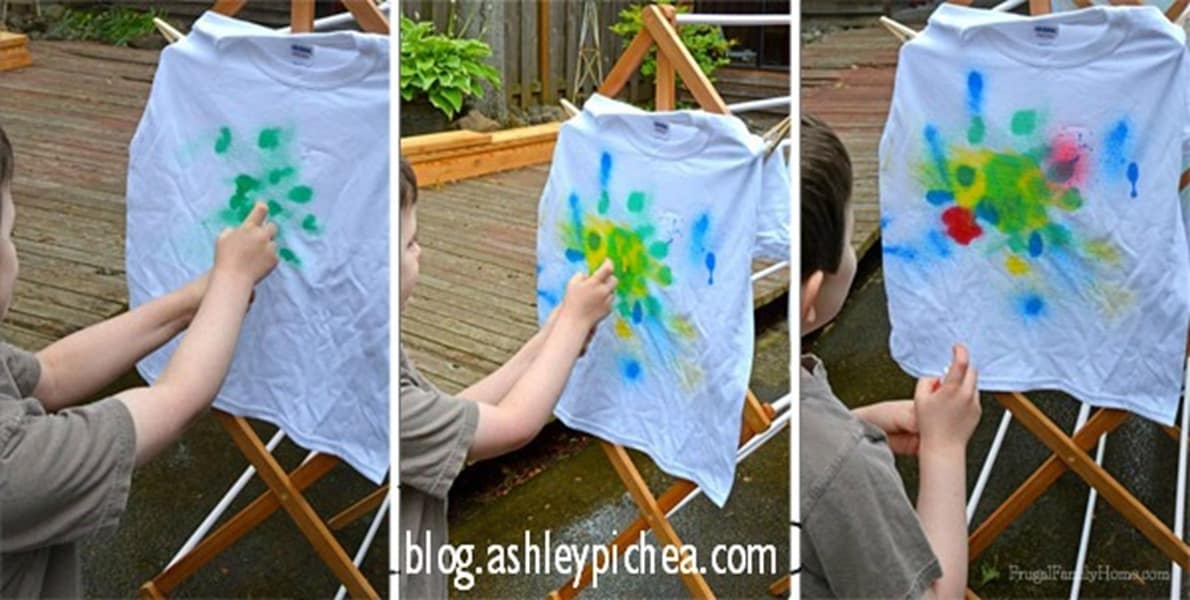 This year, I wanted the kids to have fun, but with just a little less mess. So I came up with the idea of painting with spray bottles after checking out Pinterest.
Supplies Needed for Painting T-Shirts with Spray Bottles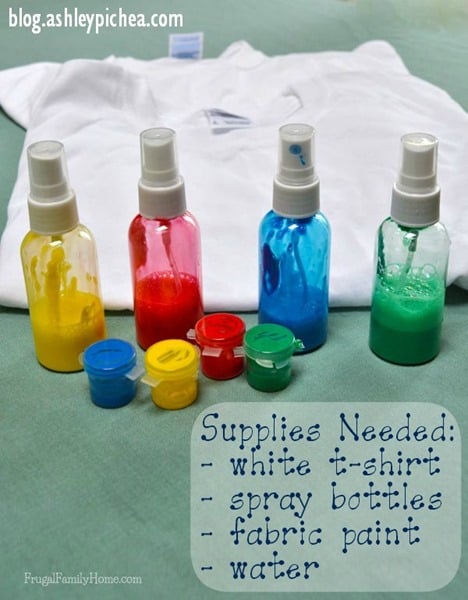 I purchased a couple of white t-shirts for the kids to paint. Since I knew my kids would want to wear their masterpieces over and over, I purchased fabric paint. If you don't want to water down the fabric paint, you can purchase the paints in little spray bottles already to go.
How to Use Spray Bottles to Paint T-Shirts
We mixed the paint with water (1 part paint to 5 parts water) to make it easier to squirt out of the bottles. I picked up some small spray bottles at the craft store to mix the paint in (but again it might be just as easy to purchase the fabric paint in the spray bottles).
After I hung the shirts on our drying rack, I let the kids loose to do their masterpieces. It was a little messy but really not too bad at all.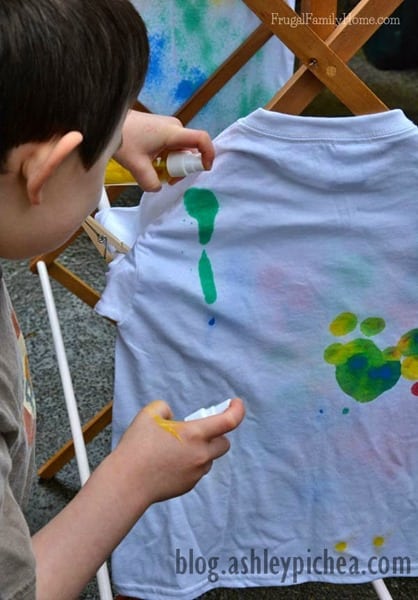 My son ended up spraying two colors at once. He accidentally turned the sprayer towards his hand instead of the shirt and sprayed himself.
We also learned that if you stay back when you spray, you get a nice fine mist of spray. The closer you are to the fabric the more blotches you'll get.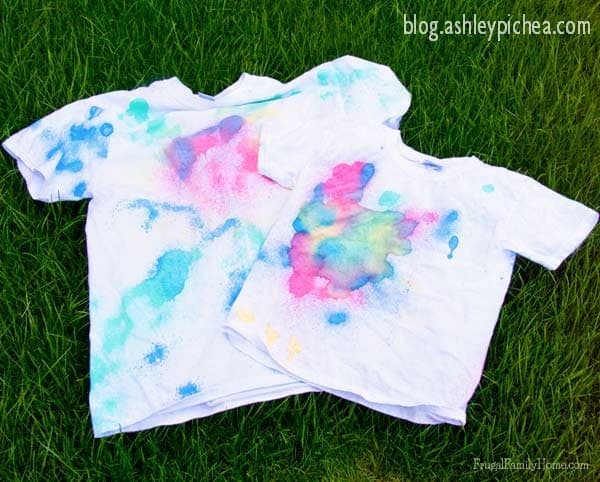 Once the kids were satisfied with their design. We let the shirts hang on the drying rack to dry. Once they were dry, we brought them in and let the shirts sit for 3 days. After that, we laundered the shirts as you would any other shirt.
What kind of fun things do you have on your summer bucket list?
---
About the Author: Shelly's a homeschooling mom to two kids. One in high school and one in grade school. She writes about homeschooling, gardening, living within your budget and all things homemaking at her blog Frugal Family Home.