The kids loved last month's All About the Sea theme day so much, and they could not wait for this month's All About Pirates theme day. Last week we grabbed our All About Pirates summer break brain bag and had a great time reading about pirates and making our own pirate ships!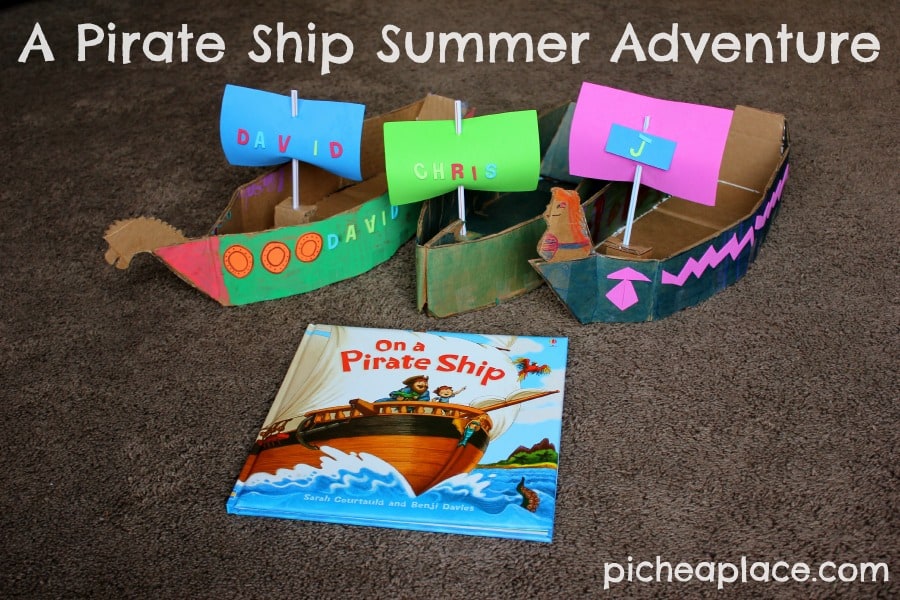 The kids enjoyed reading On a Pirate Ship together before we got into our crafting mode.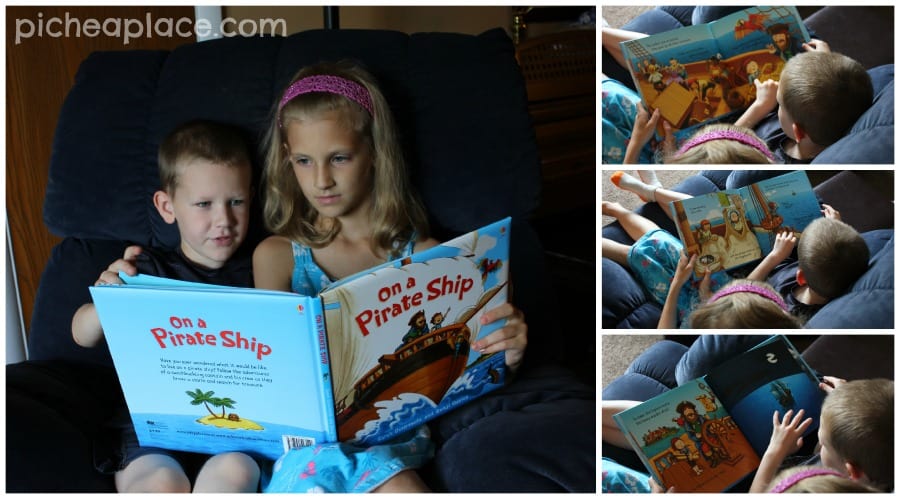 After reading for a bit, we started making our pirate ships.
How to Make a Pirate Ship
Supplies Needed:
corrugated cardboard (we used a box our latest Usborne order had been shipped in)
marker
scissors (or craft knife)
tape
foam sheets
straw
craft supplies (foam stickers, paint, paint brushes, crayons, etc.)

After printing out our pirate ship pattern, I traced it onto our disassembled cardboard box. Then I spent the next thirty minutes cutting out all the pieces. Seriously. I would highly recommend having this step done BEFORE you invite your kids to join you.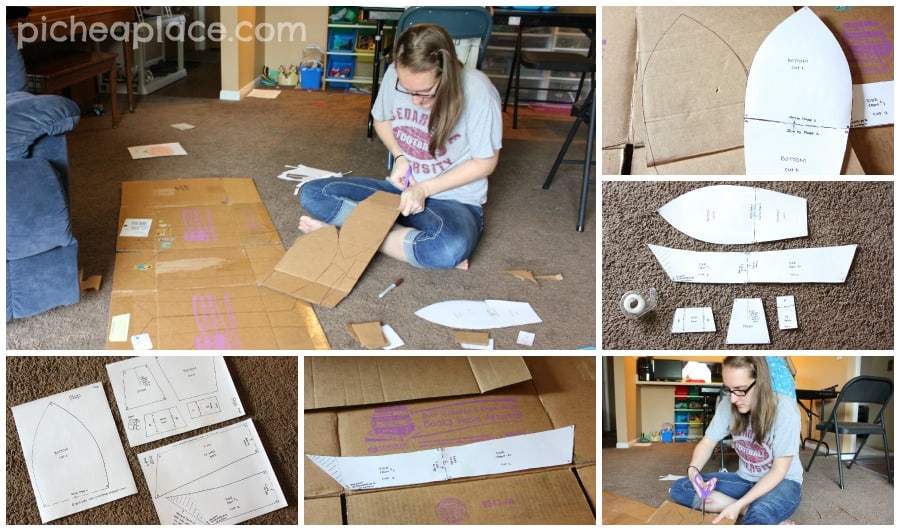 Once the pieces were all cut out, the big kids started painting their pieces while I started putting Chris' pirate ship together. He was more interested in playing with some pirate stickers than decorating his pirate ship.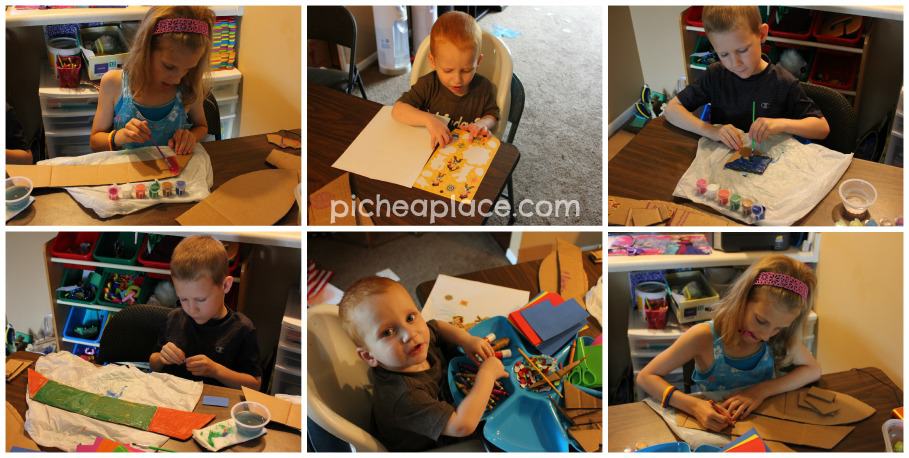 I used a combination of tape and tacky glue to attach the various pieces together (taped in place and then glued the seams to hold up better during play).
We varied from the "pattern" by adding a mast to our helm by poking a hole in the top of the helm with a pair of scissors (I did this part) and putting a straw through it. We then poked two holes in a foam sheet and put it on the straw. We used foam stickers to personalize the masts.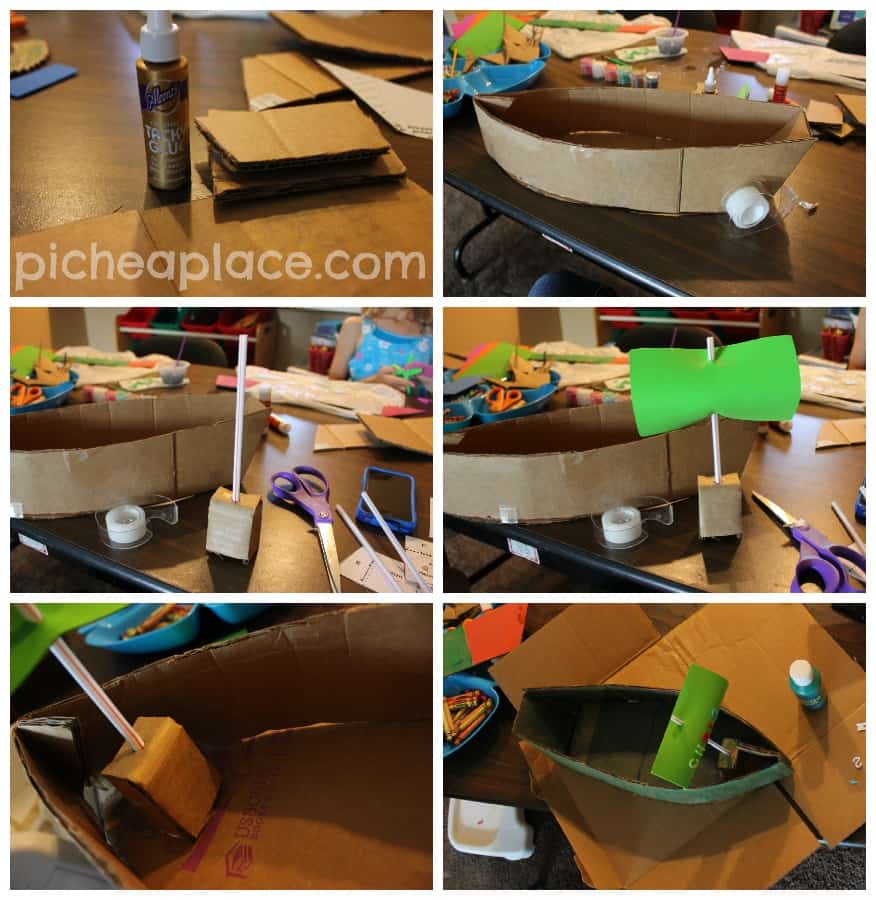 The big kids each asked for a "head" on their ship, so I free-handed a dragon (David) and mermaid (Jenny) on some of the scraps of cardboard, and we taped them between the "pinched" pieces at the front of the pirate ship.
Once the ships were put together, I let the kids decorate them the rest of the way per their own imaginations and desires. I stayed simple with Chris' pirate ship and painted it with a sponge brush and tempura paint.

We had so much fun creating our pirate ships, and we're looking forward to playing with them in the weeks to come!
---
Other Fun Pirate Activities: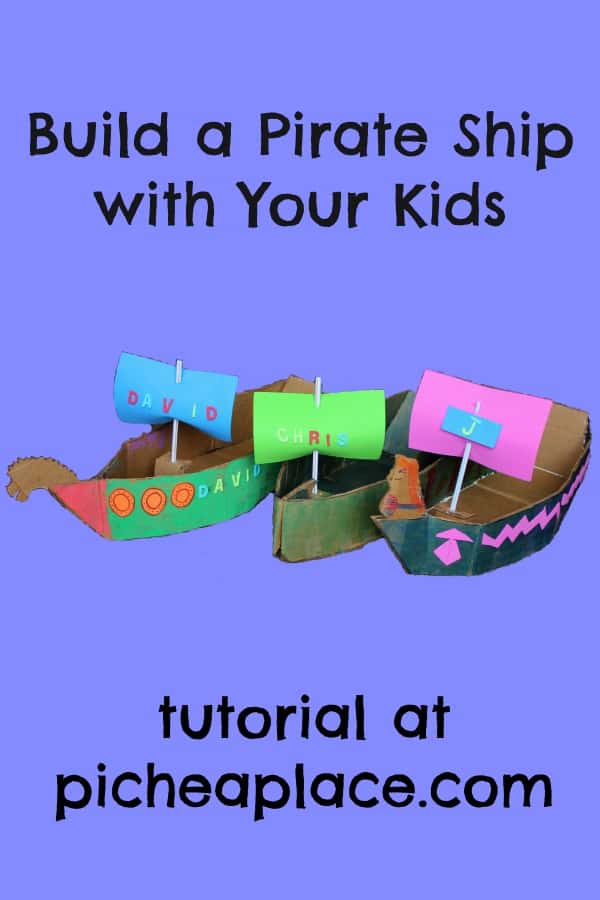 ---
Check out the other Story Corner Blog Hop posts: