We love hot breakfast at our house, but I'm not a big fan of slaving over a hot stove first thing in the morning. I love when I can find an easy recipe that I can throw together quickly. This Easy Egg Casserole recipe takes less than 15 minutes to prep, 30 minutes to cook, and has quickly become a favorite of ours!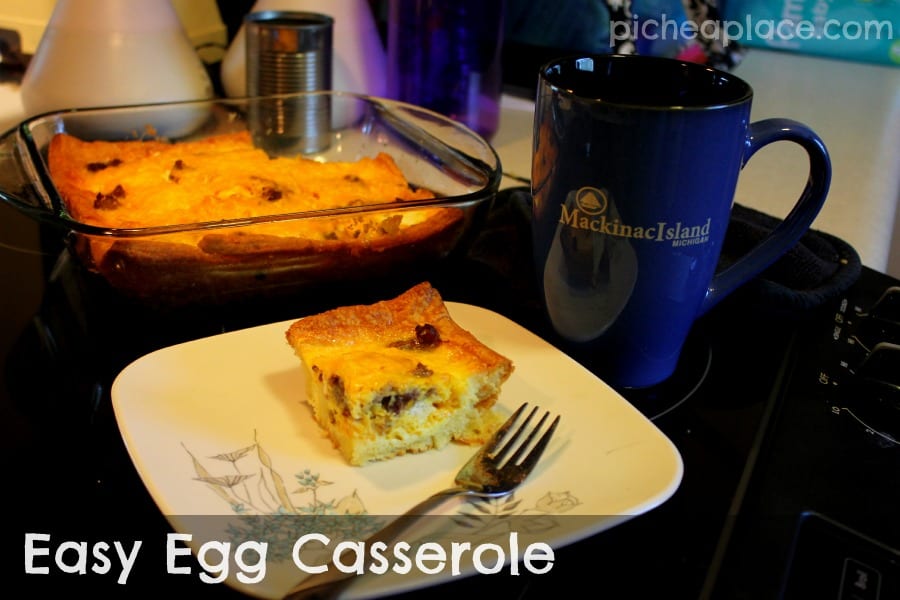 Ingredients:
1/2lb ground sausage
1/2 cup shredded cheddar cheese
1/2 dozen large eggs
1 pkg crescent rolls
Directions:
Preheat your oven to 350 degrees Fahrenheit.
Brown the sausage.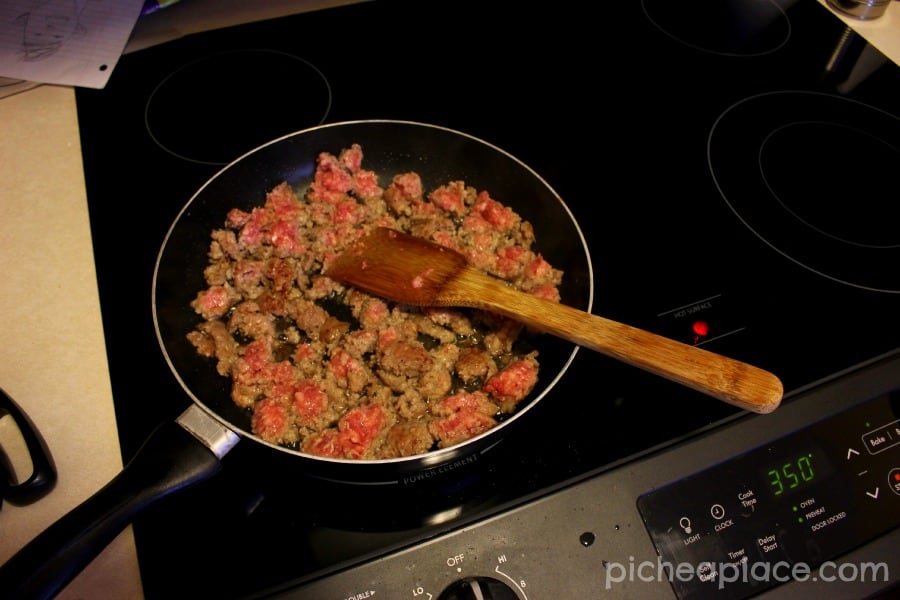 While the sausage is browning, grease a glass baking dish (I use coconut oil and a 9×9 dish) very well. Press the crescent roll pieces into the bottom of the dish, allowing an inch or so up each side.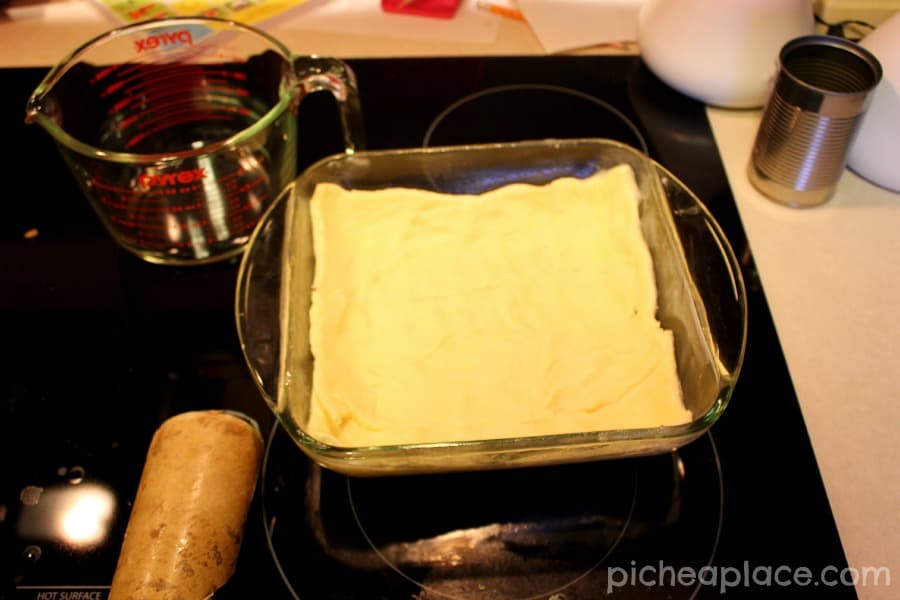 Sprinkle 1/4 cup of shredded cheddar cheese over the "crust."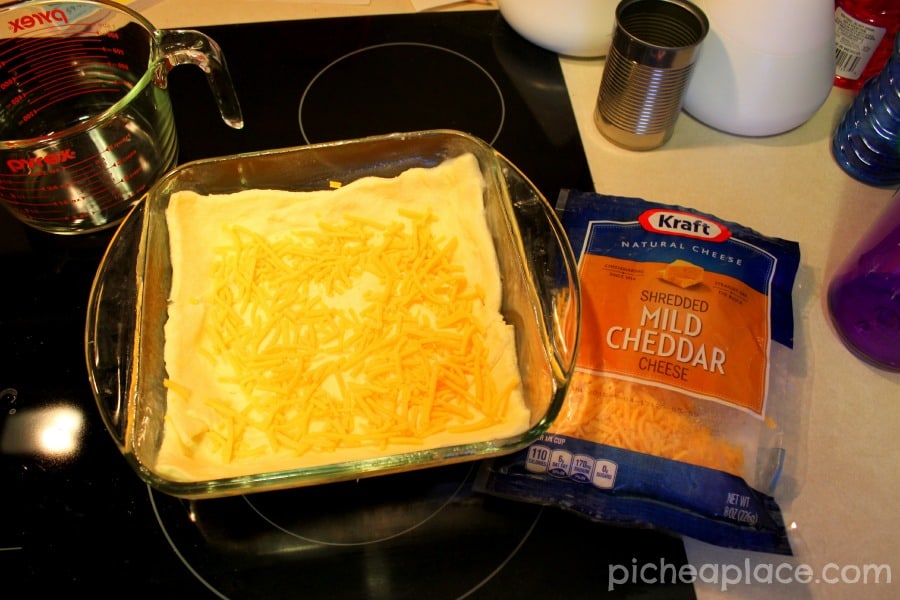 When the sausage is browned, sprinkle it into the dish.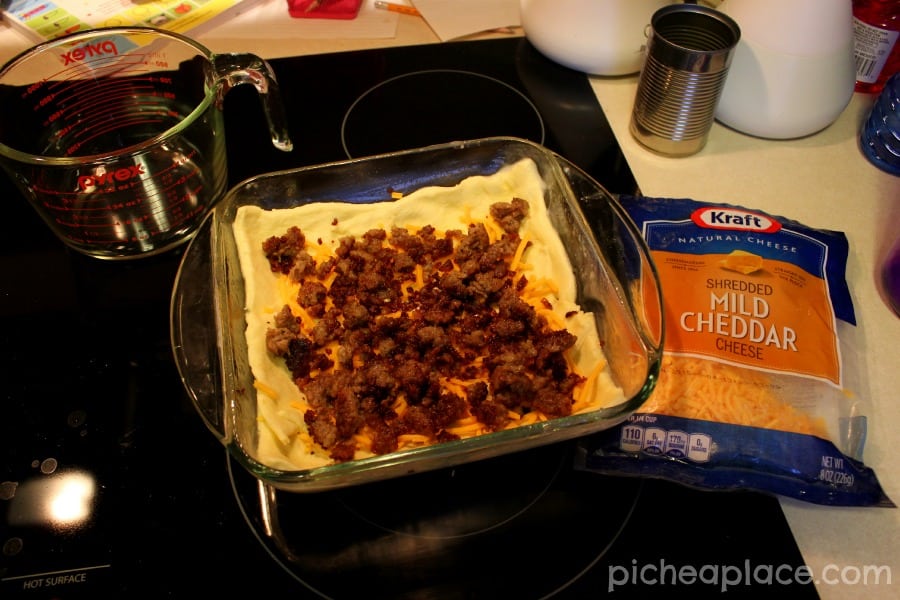 Use a fork or whisk to scramble 1/2 dozen eggs in a bowl and pour over the sausage in the dish.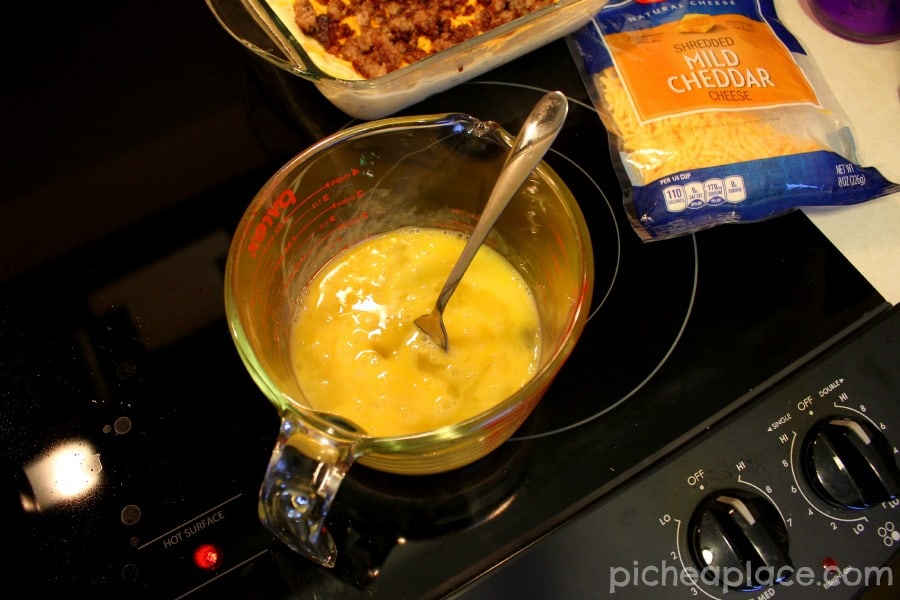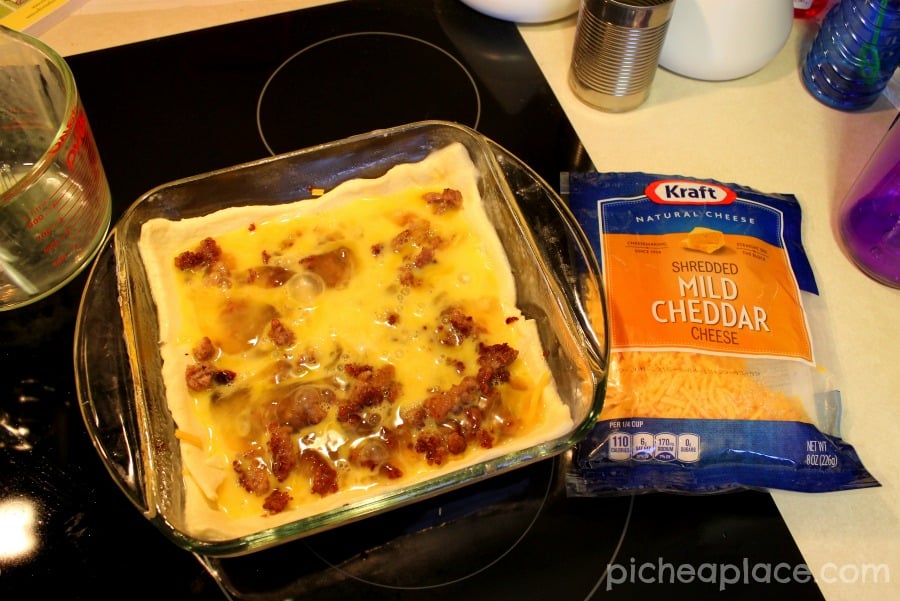 Sprinkle the remainder of the cheese on top of the egg.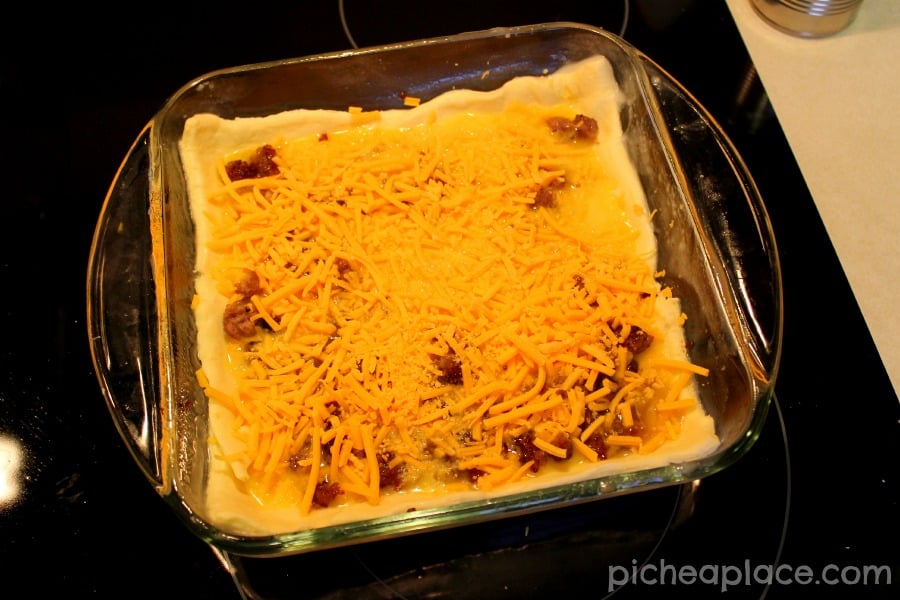 Bake at 350 degrees for 25-30 minutes or until crust is golden and eggs are firm.
If after 30 minutes the crust is done but the eggs are not, remove the dish from the oven and place in the microwave on HIGH power for 2-3 minutes to firm up the eggs.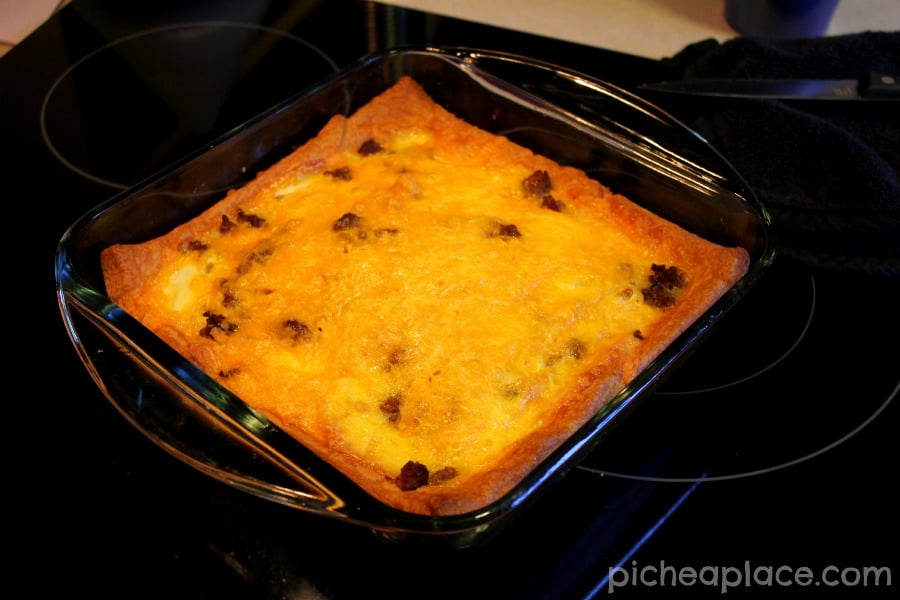 Cut into nine pieces and serve immediately. Chill any leftovers and reheat 30-45 seconds per piece.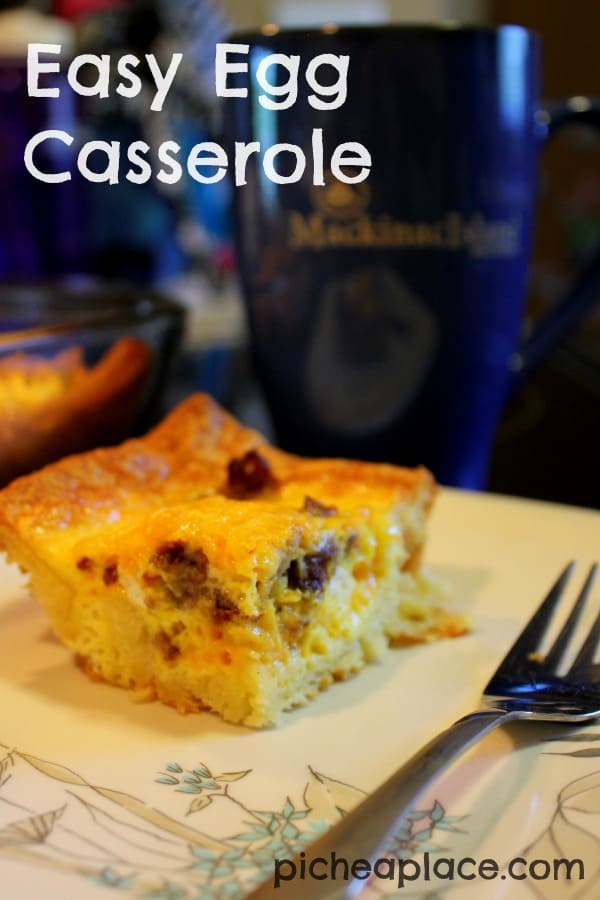 My family absolutely LOVES this recipe, and I often make it on a "lazy" Saturday morning or for "brinner" during the week. It can easily be doubled (and baked in a 9×13 dish) and it makes a great dish for breakfast potlucks!