Are you looking for simple ideas to help your busy family keep Christ in Christmas this holiday season? Consider these Advent resources for busy families…
---
The holiday season can be a season of chaos, especially for busy families. As such, I have found it incredibly important to be intentional about slowing down and remembering the Reason for the Season.
Here are five Advent resources for busy families that help us do just that. They point us to Jesus, helping us to slow down and reflect on what His birth means for us.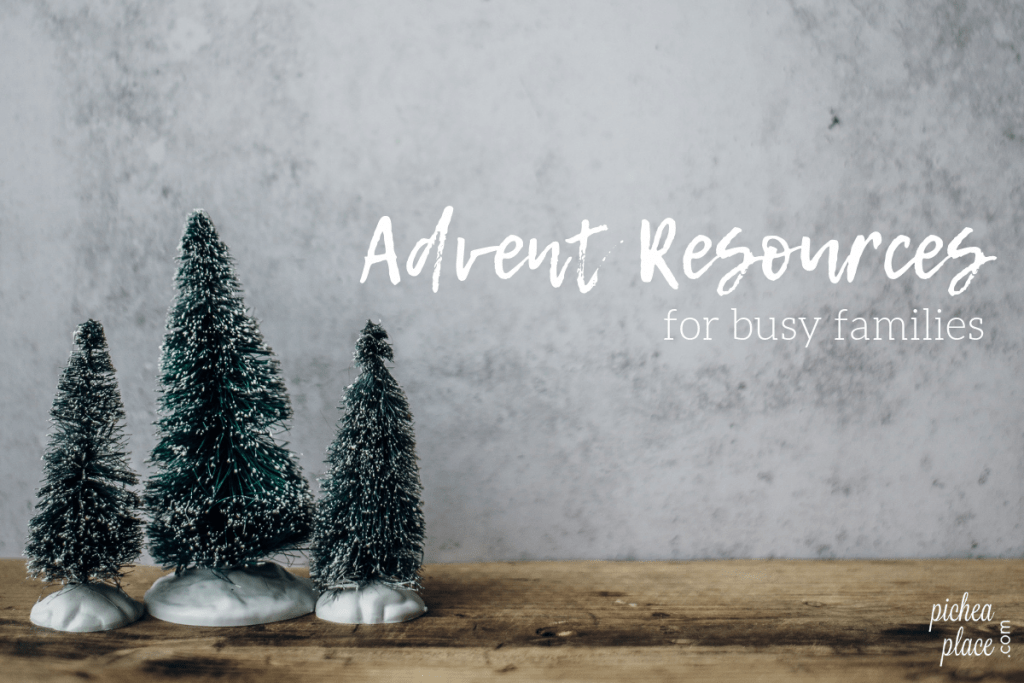 Jesus Storybook Bible by Sally Lloyd-Jones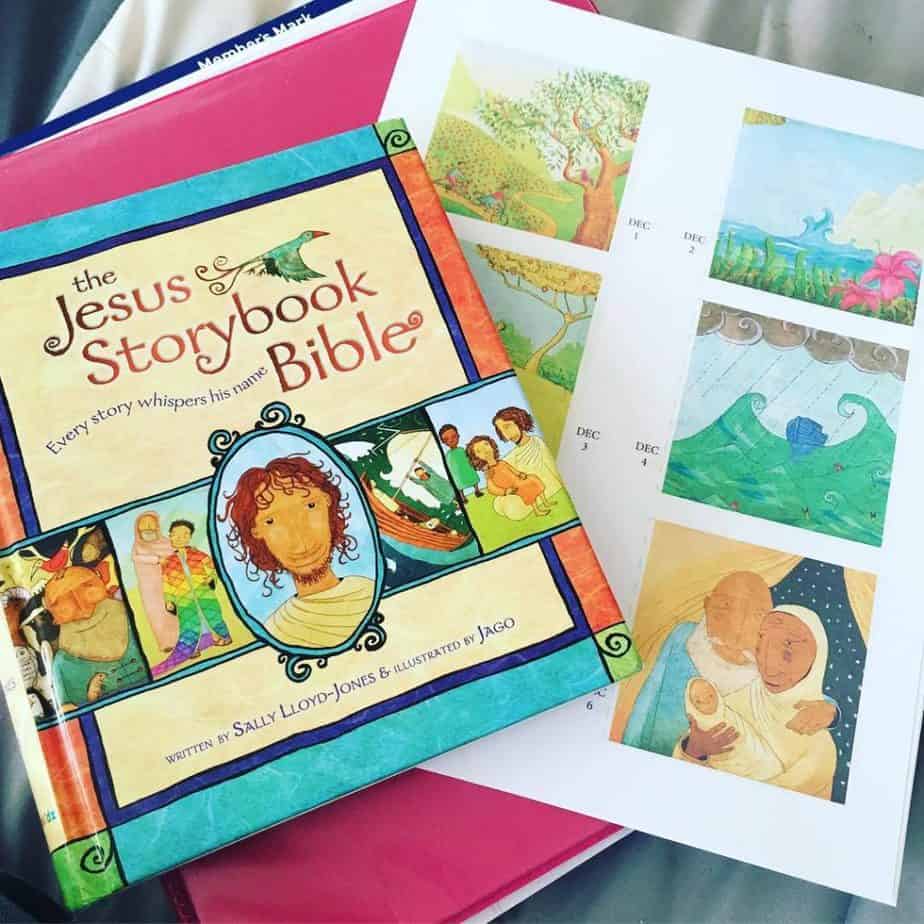 Last year, I found these free printable Advent cards that go along perfectly with stories from the Jesus Storybook Bible. My kids loved being reminded of how Jesus' birth was promised all throughout the Bible as we read each day's chapter (at least the days we remembered to do it).
This is a great resource for engaging all the kids – from our 1 yo to our 11 yo!
Snag a copy of the Jesus Storybook Bible on Amazon.
Truth in the Tinsel by Amanda White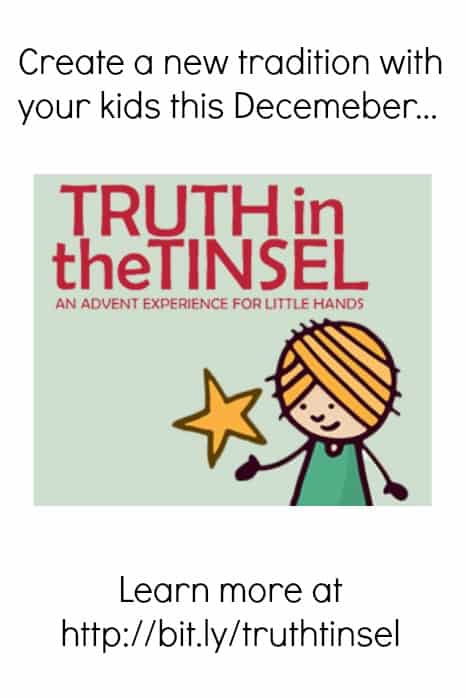 When my big kids were little, we did Truth in the Tinsel together, and they loved making simple crafts each day to go along with a part of the Christmas story. Some years we did the actual crafts, and other years, we just colored the printable ornaments.
While this isn't a good fit for our family right now, maybe it would work well for yours?
Snag a copy of Truth in the Tinsel here.
The Advent Storybook: 25 Bible Stories Showing Why Jesus Came by Laura Ritchie
As this book was just released in October, we haven't had an opportunity to go through it together as a family, but it looks like a great Advent resource for busy families like ours. It's beautifully illustrated (by Ian Dale), and it features a different Bible story each day, highlighting God's promise of a Savior.
Snag a copy of The Advent Storybook on Amazon.
Come, Let Us Adore Him by Paul David Tripp
Paul David Tripp is one of my favorite authors for helping me see the gospel as relevant every day of my life. His Christmas/Advent devotional is on my shortlist of books to buy and read as a family!
You can snag a copy of Come, Let Us Adore Him on Amazon.
Unwrapping the Greatest Gift: A Family Celebration of Christmas by Ann Voskamp
While I haven't had an opportunity to read this book, it has been highly recommended by several friends, and it's on my list of Advent devotionals to enjoy with my family in the next couple of years. It's based on the Jesse Tree Advent tradition and has been written for families with children of any age.
You can snag a copy of Unwrapping the Greatest Gift on Amazon.
Advent Resources for Busy Families
Whatever you do (or don't do) this holiday season, be sure to pause as a family and remember the Reason for the Season. We hope these Advent resources for busy families might help you do just that!
Additional Encouragement and Resources for Keeping Christ in Christ